Last Updated: March 21, 2022
Like starting any business, opening a successful liquor store is a monumental task. There are many factors to keep in mind to ensure that your small retail business is a success. Breaking down each of these factors into more manageable pieces is important for this success, as well as your own sanity.
From determining your storefront logo to navigating local and federal laws, here's a list of 12 major items to consider on how to start a liquor store, including how your liquor store POS system can help. With the proper framework and good taste, the booze will fly off your shelves.
1. Find Your Perfect Spot
Demand for alcohol is generally inelastic – people drink equally in good times and bad – but profit margins are often low. Making sure your location is accessible and visible is critical. Research into the demographics of your town or neighborhood is also necessary. Look into the average age, marital status, and income of residents. There are instances of stark differences, but more research will reveal a more nuanced picture of certain areas. Proper attention to these details can help your business excel.
2. Lawyer Up
Staying on the right side of the law is always a good idea but is particularly paramount when distributing alcohol. There are many, many laws regulating its sale and consumption. And the laws span city, county, state, and federal jurisdiction. For example, opening a liquor store in NYC will be different than in Houston.
Depending on your location, certain types of alcohol might be prohibited, hours or days of operation limited, or the number of stores regulated. It's worth spending the money upfront to avoid accidental excessive costs later. Fines can be steep and easily shut a business down.
See also: How To Get A Liquor License In California and In Oklahoma
3. Register with the Alcohol and Tobacco Tax & Trade Bureau
The ATF and TTB have eliminated the special alcohol tax, but federal registration to sell or distribute alcohol is still required. Local registration varies from state to state and county to county. For further inquiries on opening a liquor store with the federal government, click here.
See Also: Legal Requirements for Starting a Liquor Store: 10 Areas to Consider
4. Sales and Costs Projections
This will also involve some market research. See what neighboring liquor stores are selling, how much they are moving, and what their prices are. Use the information to narrow in on your target margins and pricing strategy. Liquor margins are fluid from product to product. Make sense of each of your products' prices with the proper amount of research.
See related: Is Owning a Liquor Store Profitable? – How to Run a Profitable Liquor Business
5. Liquor Store Start-Up Financing
This may not be necessary for everyone, but most new small business owners will need to take out a loan or two. Fully stocking a liquor store (especially if you plan on selling beer, wine, and spirits) requires a substantial amount of capital. Because demand for alcohol is generally constant, favorable lenders should be easy to find so long as you present a solid business plan.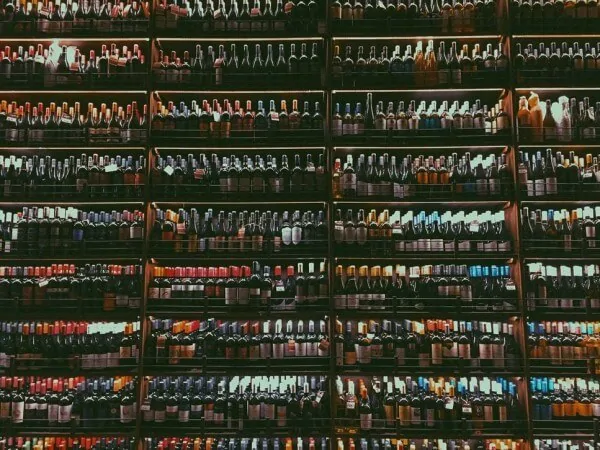 6. Select Your Inventory
As mentioned above, inventory will be a major expense when starting a liquor store. It will also define the kind of liquor store that you operate, so choose wisely. Start by stocking inventory that will move quickly. The cash flow will allow you to invest in various directions, making your shelves more interesting and drawing in customers to your new liquor store.
See related: Liquor Store Inventory Management – 3 Common Problems
7. Additional Products
Give some thought to items aside from alcohol that you'd like to sell in your liquor store. What types of mixers would you like to include? Cheese and crackers or other snacks? Glassware? Items like these are a fun way to make your store stand out. They also generally have a higher margin than liquor itself so additional sales here will help your bottom line. Cross-selling and bundling products is an important pricing strategy for any business.
8. Liquor Store Layout
A good liquor store has a thoughtful and well-designed structure to the store itself and the placement of products. Set up a path that you'd like customers to follow and research pricing and shelving strategies. Pay plenty of attention to your POS marketing strategies, too. This area is a great spot to place products that pad your average transaction value.
9. Hire a Solid Staff Early
Get people on board before opening. Look for proactive and trustworthy associates. Liquor stores have historically struggled more than other businesses with lackadaisical or even criminal staff. Save yourself stress and time down the road by investing in your staff at the beginning. Many customers also look for suggestions and direction in their local liquor store. Your employees can help you set your store apart from the rest with great customer service.
10. Plan Events and Partnerships
Wine and cheese tastings are always a fun way to get more people in the door. Bring in product representatives or sponsors to educate your staff and your customers on some of your inventory. Look into ways you can get your store more noticed in the community. Sponsor a softball team, go to local markets and festivals, or team up with neighboring businesses.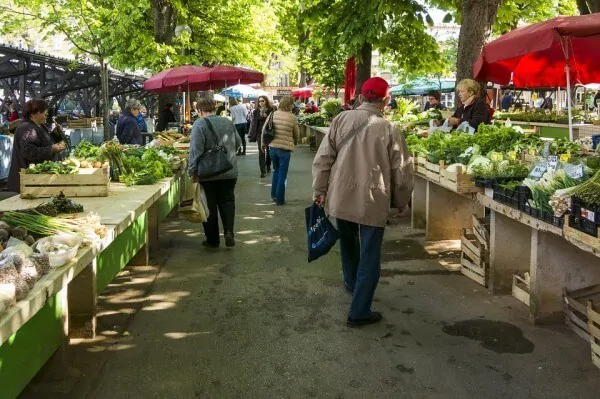 11. Get Online and Start a Website
Create profiles on all major social media platforms and start a presence on review sites like Yelp and Google. Get sleek business cards and start an email list. It can be overwhelming, but creating a basic online presence has never been more necessary, and most of it is free. Learn some SEO basics for retail stores as well. That way you can get the most out of your website.
Think about delivery as well. Liquor delivery is increasingly popular and now offers more flexibility – you can provide the delivery service yourself or partner with third-party companies like Postmates or DoorDash. The average industry growth from 2015-2020 for the online alcohol delivery industry was 12.1% so make sure to take advantage of the trend.
12. Choose Your Point of Sale System
A great liquor store POS system can go a long way in helping your business succeed. Inventory management is perhaps the most important feature for a liquor store. But your point of sale can also help prevent theft, create a customer database, manage payroll and accounting, and integrate with loyalty programs.
How to Start a Liquor Store with KORONA POS
This list covers a few of the basics but there is, of course, more to be done to get your liquor store up and off the ground. If you're interested in finding out more about how your POS system can help your small business, check out KORONA POS. Our liquor POS system is in thousands of stores across the world and is one of the best in the field. And if you're thinking about other types of retail stores, check out our other guides below:
Get Started with KORONA POS today!
Tell us a little bit about your business and explore all features that KORONA POS has to offer. And there's no commitment or credit card required.