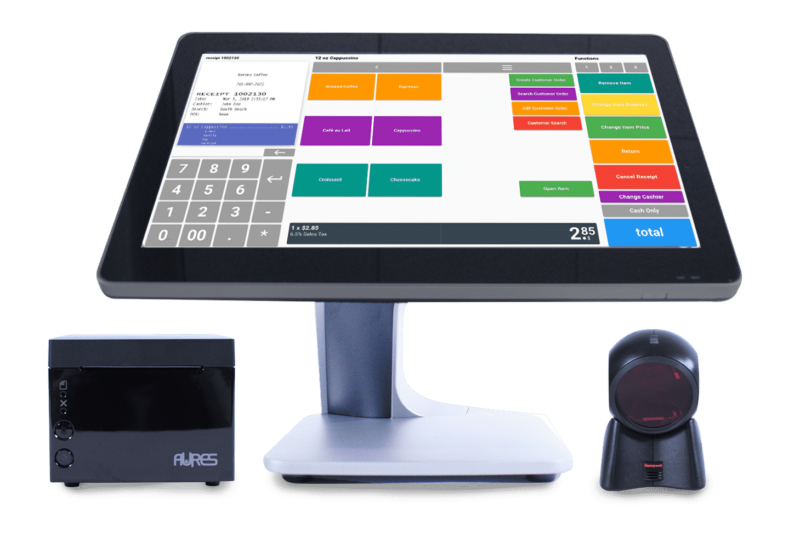 KORONA makes inventory management such a breeze! The platform is easy to use/learn, and the customer support you get makes it worth every penny! I couldn't do my job without their support line, and the POS system gives my employees the knowledge to help customers quickly and efficiently!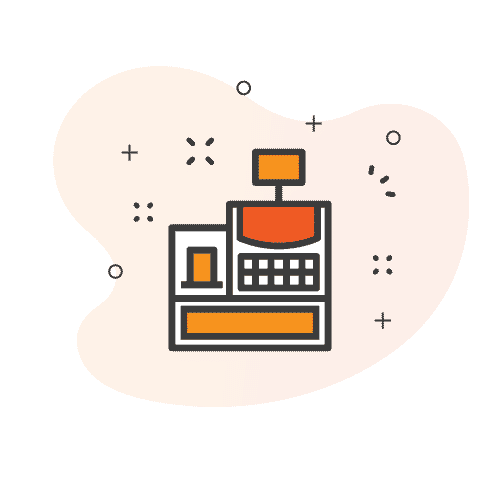 Cashier Permission Levels
With detailed employee reporting and individual permission levels, you can be assured that your stock is safe. With each subscription, you get unlimited user profiles. Each profile is fully customizable, so you can set different allowances for different team members. Setting permission levels add a layer of security. Worry less about theft with KORONA POS.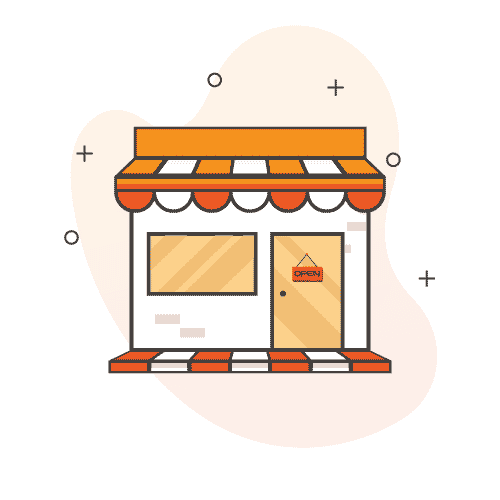 Smoke Shop Inventory Management
Managing your inventory is one of the most crucial parts of running a successful tobacco shop. Most stores have a large inventory with some items being sourced from around the world. You need an inventory management system that keeps track of everything for you. With KORONA POS, you can automate ordering, manage vendors, get stock notifications, and generate detailed sales reports.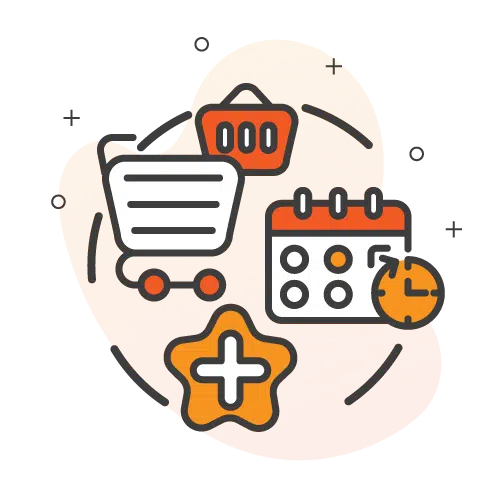 Product Analysis and Sales Reporting
With detailed key performance indicator reports, KORONA POS will provide your business with a big picture store performance. Break down sales by item, time, promotion, season, price, and much more. This will help you identify your most important products and those that can be cleared out to make room for more productive items. Gain more insight into your business with powerful cloud POS reporting.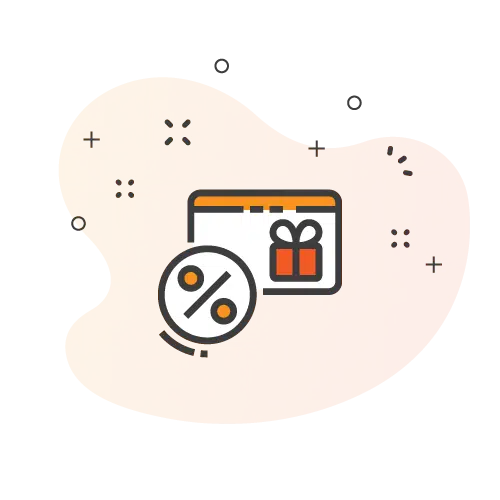 Built-In Loyalty Point System
Most of your smoke shop customers are regulars. Many of them even return multiple times each week. With KORONA POS, your point-based loyalty program allows you to populate a customer database and reward your best customers. Cashiers can easily enter information into the point of sale and shoppers can easily redeem their rewards. This is included in each of our subscriptions.
Key Features For Smoke Shop POS System
Your tobacco shop till system updates automatically as soon as any new software is released. The simple, flat monthly subscription ensures that your store always has the latest features to make your store run more smoothly. It's simple, affordable, and transparent.
Cloud-Based Smoke Shop POS
Smoke Store Automated Ordering
ID Scanning for Age Verification and Security
Stock Reorder Notifications
Multi-Location and Franchise Management
Employee Shift Reports
Loss Prevention Features
Accounting Integrations
Promotional and Discount Pricing
Customer Database System
Age Verification Prompts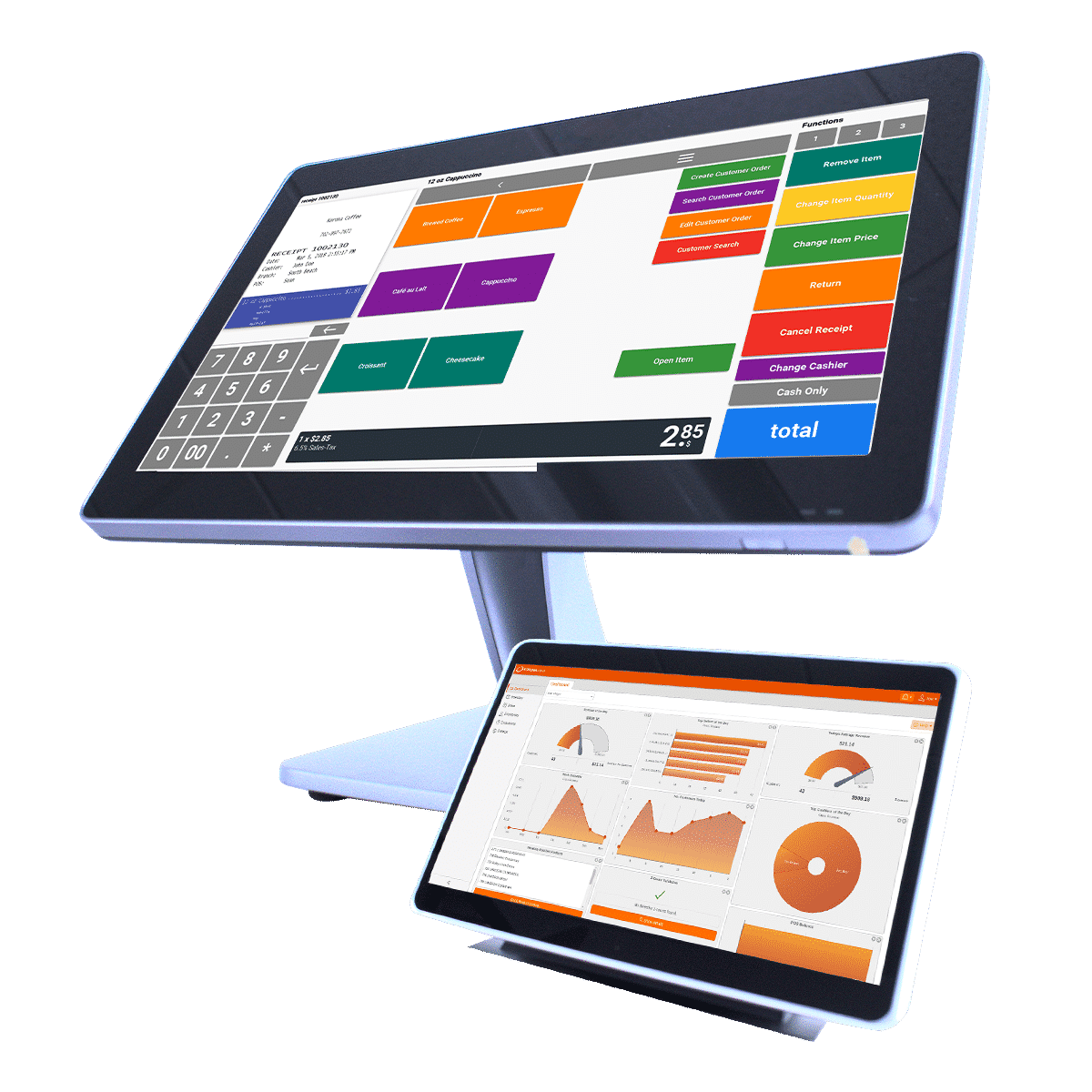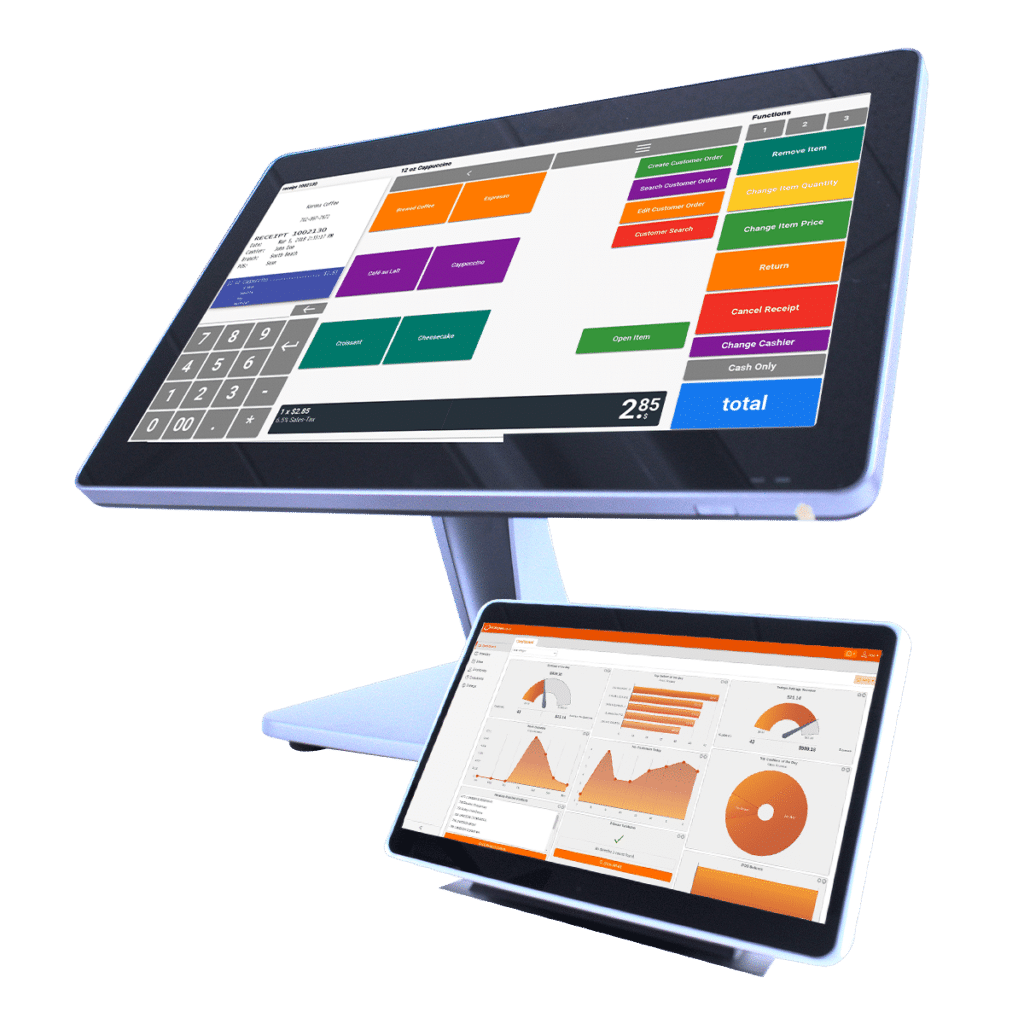 KORONA POS an All-In-One Point Of Sale Software Trusted By Thousands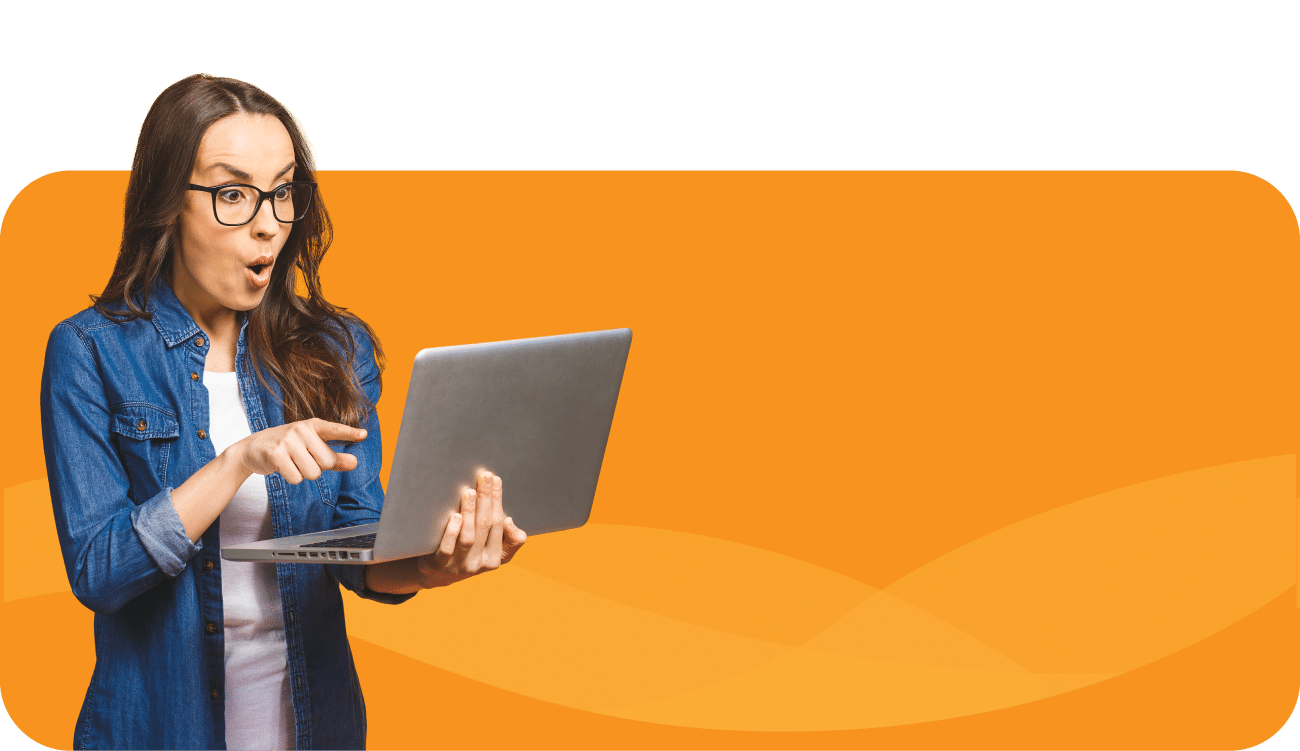 10,939
Businesses
2,701,907,046
Transactions
33,709
Points of Sale
Advanced POS Software for Tobacco Shops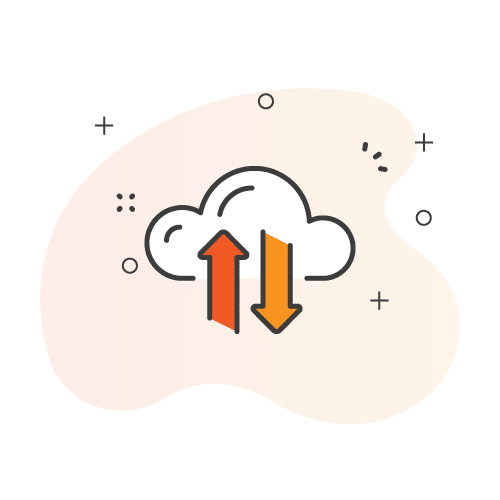 Multi-Location Cloud Access
As a business owner, you're on the go a lot. Especially if you have multiple smoke shop locations. KORONA's cloud-based point of sale software allows you to access inventory and sales reports remotely, so business can be conducted anytime, anywhere.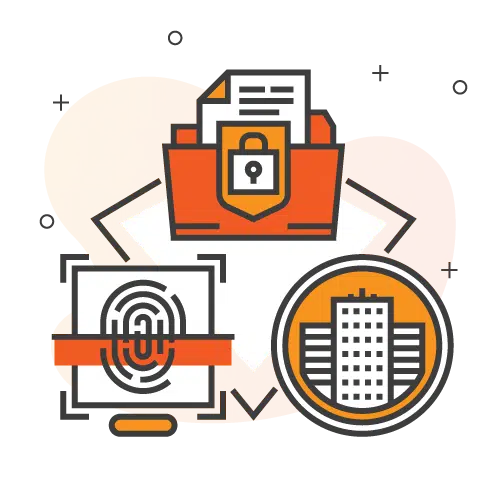 Free Customer Support, 24/7
Running a business is already complicated enough. We're here to make things a little simpler. That's why our pricing is straightforward and easy. You'll never see any hidden fees, and your subscription is strictly month-to-month.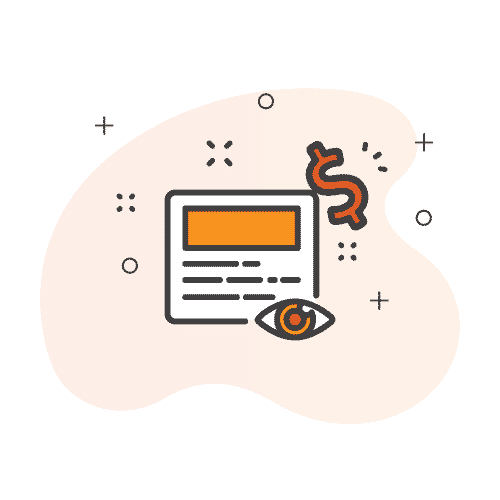 No Hidden Fees or Contracts
No smoke shop should have to deal with any service down time. That's why our in-house support team is available 24/7. Anytime you have a question or issue, you can can call, email, or chat with our product specialists to get everything figured out.
SMOKE STORE POS SYSTEM FREQUENTLY ASKED QUESTIONS
What features should I have in my smoke shop POS system?
-Customer database system
-Product analysis and sales reporting
-Loss prevention features
-Carton/pack inventory counting
-Age verification prompts
-Cashier permission levels
What functions are available in the cashier permission levels feature on the smoke shop POS software?
The cashier permission levels feature can allow you to create different user profiles and customize the actions each user is permitted to do. This helps minimize employee theft and keep stock safe.
How does a built-in loyalty point system benefit a smoke shop?
A built-in loyalty point system lets you reward your best customers right from your POS register when they enter their information in the system. This is especially beneficial to smoke shops as most customers become regulars so you will want a system that will track purchases and encourage customers to continue returning to your shop.
What should be included in my smoke shop point of sale software sales report?
Your smoke shop point of sale system sales report should allow you to see an overview of your store's sales performance with the ability to break down sales by item, time, promotion, season, price, and more. This way, you are able to identify your highest and lowest performing products.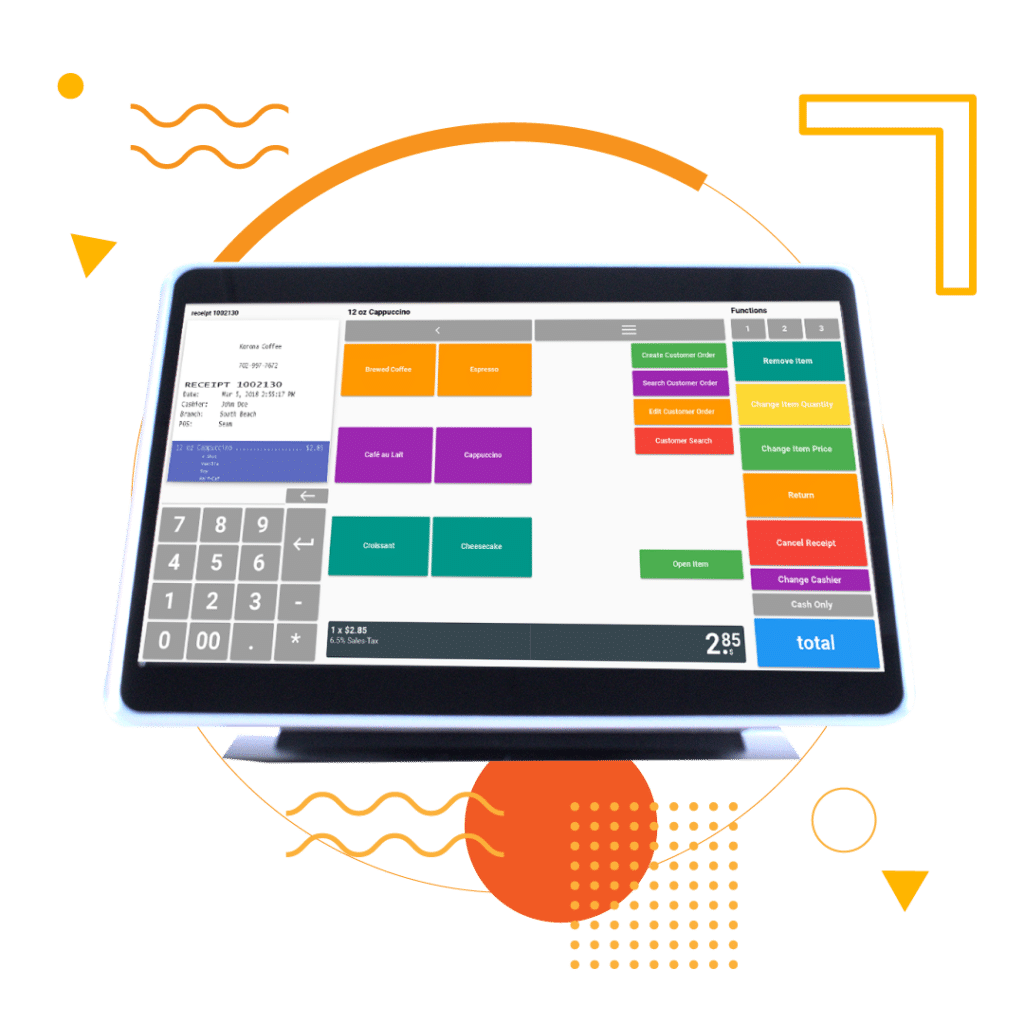 Set Your Business Up for Success
Transform business with KORONA POS. Get Started Today.
Try out KORONA POS yourself for free. See the various point of sale features and tools you can use for your business in KORONA Studio. There's no need for a credit card, it is completely free and commitment-free.
Ready to speak to a product specialist and get a full live demonstration of KORONA POS? Let us show you in-depth how our point of sale solution can improve your business. Pick a date and time to set up a demo.
Not sure whether to start a trial or schedule a demo of KORONA POS yet? Feel free to reach out to us via phone, email, or chat with any questions, big or small. Our team is happy to help you out and get you squared away.