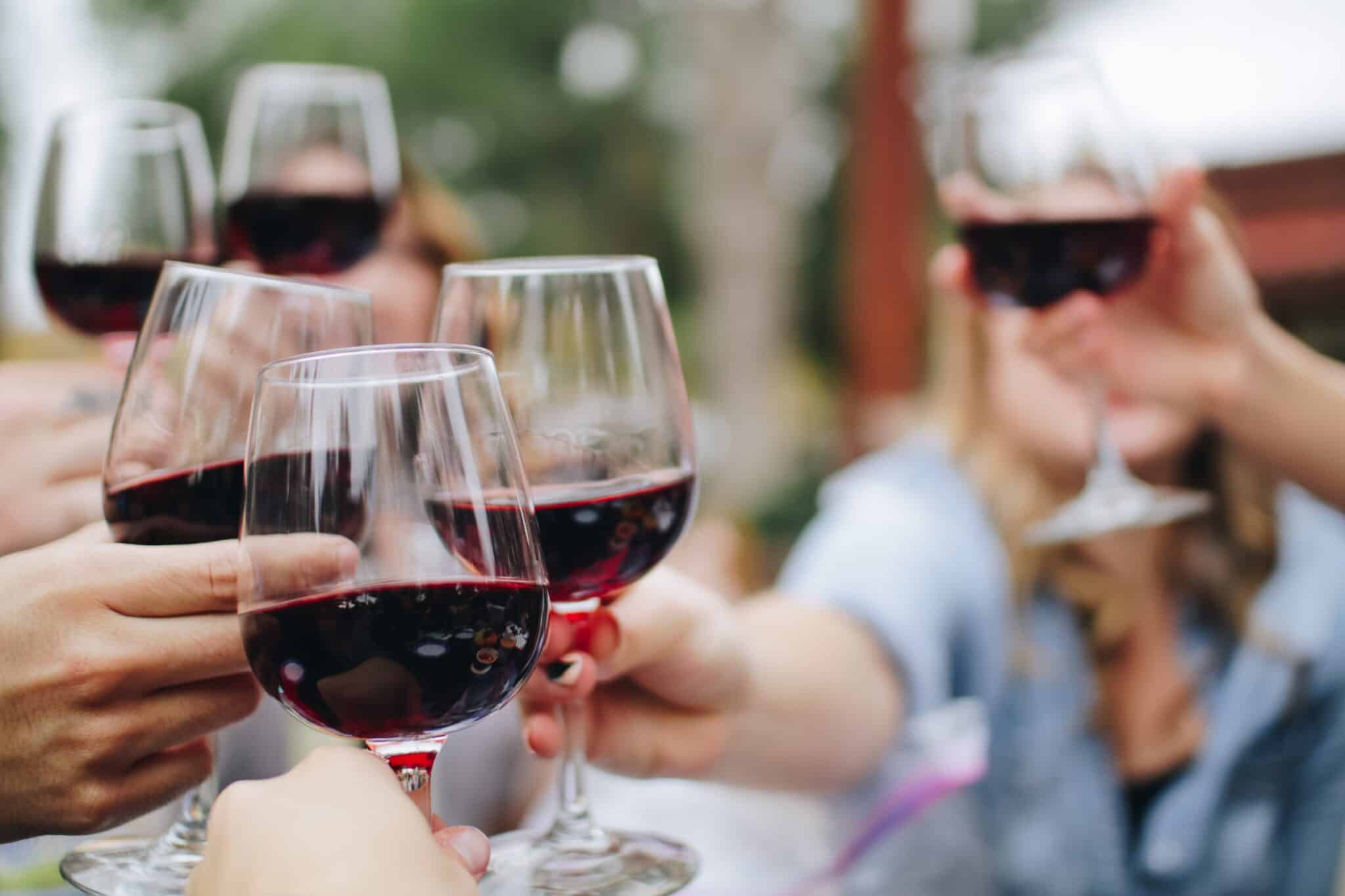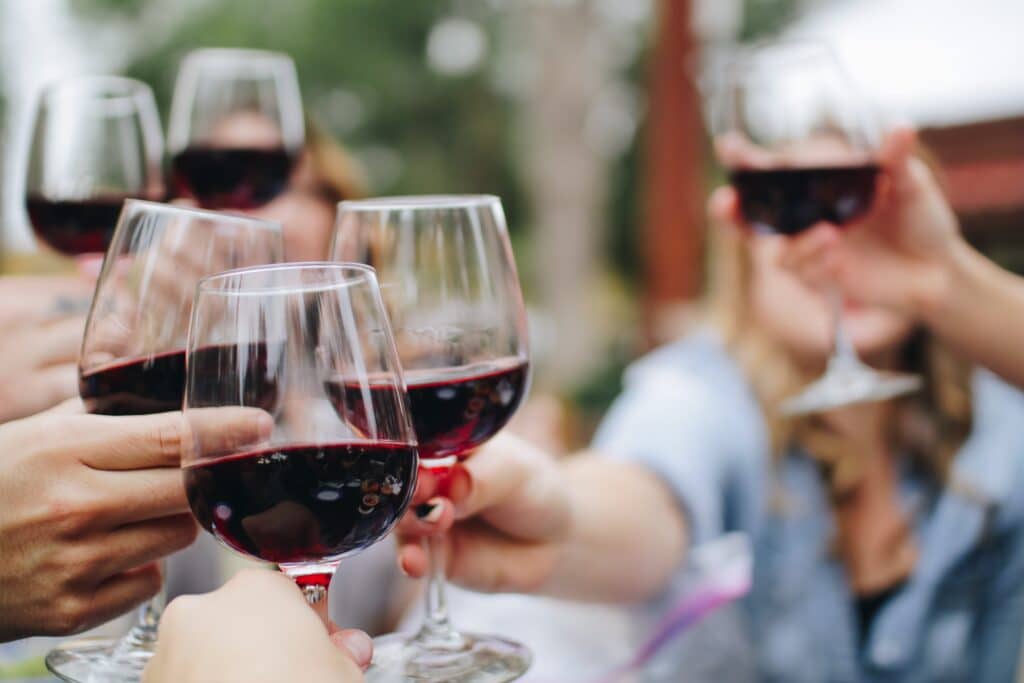 The best way to learn about wine is to taste it. Plus, wine tastings are fun and educational experiences. For liquor store and wine shop owners, it's an opportunity to connect with their customers, learn a little more about their preferences, and, most importantly, build a customer list for their customer loyalty program.
But how do you organize a successful wine tasting event? This guide has looked at all aspects of tasting, from food and wine pairings to palate cleansers and the tools you need to do it. Read on to learn more.
Table of Contents
Get To Know Your Audience
Besides the logistical aspects of the number of people you plan to host, you will need to consider their expectations of your tasting event. Determine your guests' level of knowledge about wine. What do they expect to gain from the tasting? Obviously, organizing a tasting for beginners new to a spirit will have to be handled differently than a tasting for seasoned industry professionals looking for something more advanced. Knowing your audience will also allow you to answer questions about the products and equipment you will need, the budget, and the theme of the tasting, and define the overall approach to organizing the event.
Determine The Ideal Quantity Of Wine For Your Wine Tasting Event
Typically, one bottle of each wine you're tasting is sufficient for an event of 12 guests plus a host. If you plan to have more people, you will need to open another bottle so that each guest receives a satisfactory amount of wine with each pour. For a satisfactory tasting, it is recommended to have at least 3-5 different wines.
Guests should taste the wines in sets of two, side by side, to enjoy the contrast in flavors. One bottle contains about 13 installments of two ounces each. This is a good-tasting portion, but, depending on the number of wines being tasted, guests should be cautioned not to drink the entirety of each pour! Instead, buckets should be made available for unfinished samples.
While there is no limit to the number of participants you can accommodate at your wine tasting, be sure to keep it on the smaller end of things to keep the atmosphere relaxed and intimate. Generally, 8 to 12 participants are best. You can invite your best customers to your wine tasting event with a loyalty program.
See related: How Can Liquor Stores Build Customer Loyalty?
If the maximum number of people to invite is 12, invite the six best customers of your loyalty program and ask them to come, each with a relative of their choice. This will not only reinforce the trust you have with your best customers but will also help newcomers discover your products.
You Might Also Want To Read: Winery Marketing: Keep Your Tasting Room Packed And Bottles Pouring
Kick Off The Wine Tasting Event With a Brief Introduction
Wine tasting should be done in a fairly casual and fun atmosphere. Most tastings have a knowledgeable patron or sommelier who shares their wisdom at the beginning of the event to give all attendees some history and context for their upcoming wine experiences.
A sommelier, is a trained and skilled wine professional who typically works in fine dining restaurants and specializes in all aspects of wine service and food and wine pairing. The opening speech should set the event's theme, introduce the wines, and allow the sommelier to introduce themselves.
Pick a Theme For Your Tasting Event
Discussing the types of wines you want, setting parameters, and choosing a motif are probably the first things you should do to organize a wine tasting. Many tastings are conducted to demonstrate the similarities and differences between products. There are several theme ideas for an intimate and fun wine tasting experience.
For example, you can try to test your guests' palates by withholding the price of the wine variety you are offering for tasting. By simply tasting, your guests should determine which wine is worth $40 and which is worth $10, or maybe they won't. Doing a blind tasting might help open your customers' eyes to a more affordable wine you offer.
If you're tasting spirits and you use a bourbon, for example, you can build a theme around age, mash composition, flavor grains, alcohol content, region, small batches, single casks, limited releases, etc. Of course, you can also use a tasting to demonstrate a range of considerations, qualities, or brands. The most essential thing in choosing a theme is to pick something that fits your audience and their expectations for the tasting event.
Provide The Right Tools For Your Tasting Event
Bring plenty of wine glasses to allow for two wines per round, and be prepared to have a few more in case of breakage. Also, have ice available (often needed for white wine, beer, and whiskey tastings). Provide buckets to dispose of excess wine after each round of tasting.
You should also provide paper and pens to collect participants' contact information and allow them to take notes as well. Provide mini napkins and forks and display trays for food, pairing items, and napkins. Make sure your guests have access to plenty of water to drink. Also, ensure you choose the right glasses based on the wine you want to serve.
Prepare a Tasting Grid To Help Your Guests Mentally Separate The Flavors
A wine tasting grid can help guests identify wine flavors and easily record their first impressions. The scorecard template above can help guests rate each wine's smell, look and taste.
Other more advanced tasting grids are available online, allowing tasters to list individual wine characteristics based on specific visual, aromatic, and flavor information. For experienced tasters, the grid is a system for mentally separating aromas and flavors, and they can be useful in tasting tests to help reveal a wine's identity. In a way, the grid is useful for blind tasting and essential for understanding what makes a glass of great wine.
Educate Your Audience On Some Tips On Tasting
Give your participants some tips to keep them focused and attentive to their experience throughout the tasting. Generally, present the tasting order from lowest to highest alcohol percentage (or alcohol content) for any tasting event. For wine tastings, put whites ahead of reds and light wines ahead of full-bodied wines, if appropriate. Start by drawing your audience's attention to the appearance of each sample before diving into the aroma and taste. What is its color, and what about the legs (viscosity)?
Make sure they know how to properly "smell" a sample: place the glass at chin level, under the nose. Pull it up slowly, breathing in gently, keeping your lips slightly apart to carry the scent into the sinuses and onto the tongue. Do the same for the tasting. Participants should begin by taking a sip and coating the entire mouth before swallowing. Subsequent sips should focus on the initial, secondary (mid-palate), and final flavors. Finally, encourage your audience to trust their senses. Everyone perceives smell and taste differently and should not be told they are "wrong." If you follow these tips, encourage participation, and repeat and reinforce key points, your tasting will be as enjoyable as it is informative.
To learn more about running a liquor and wine store, check out the following resources:
How to Organise a Wine Tasting Event: Conclusion
Organizing a wine tasting event is an opportunity to make your guests a little more wine savvy. For this to be successful, you must first get to know them. Then, determine the ideal amount of wine for your tasting. If possible, hire the services of a sommelier. He will help you choose the right tools for your tasting, the types of wines to serve, and the type of foods that go with them. Don't forget to give your audience tips on tasting the right wine.
Finally, collect your guests' contact information for future tastings, especially for your loyalty program. Using a POS system is essential for better management of a loyalty program. Should you wish to upgrade your liquor or wine store's POS system, enter your email below to book a demo with one of our specialists now.
FAQs: How To Organize A Wine Tasting
1. What are the 5 S of wine tasting?
The 5 S's of wine tasting include: SEE, SWIRL, SMELL, SIP, SAVOR.
2. How much wine do you need for a wine tasting?
There is no absolute rule about how much wine you need for a tasting. But it's always best to be cautious and end up with leftovers. A small glass of wine is 125 ml. A tasting is about half that amount. According to The Sommelier Company, it is best to plan for 8 to 10 bottles of wine for 12 guests.
3. Do you need a professional sommelier?
A professional sommelier is not required at your wine tasting event. However, working with a sommelier can make your job as an event organizer much easier. Sommeliers can help you prepare a wine list and know much about their creation process and regional origin. They can also help you pair wines with the right foods.
4. What is a wine tasting sheet?
Wine tasting sheets (also known as wine tasting scorecards) are printouts you should hand out to your guests before you start tasting the wines. They will let everyone know what they think of each wine. Once all the wines have been tasted, you can review the tasting sheets to see which one was the most popular. This will allow you to appreciate your guests' wine knowledge and preferences.