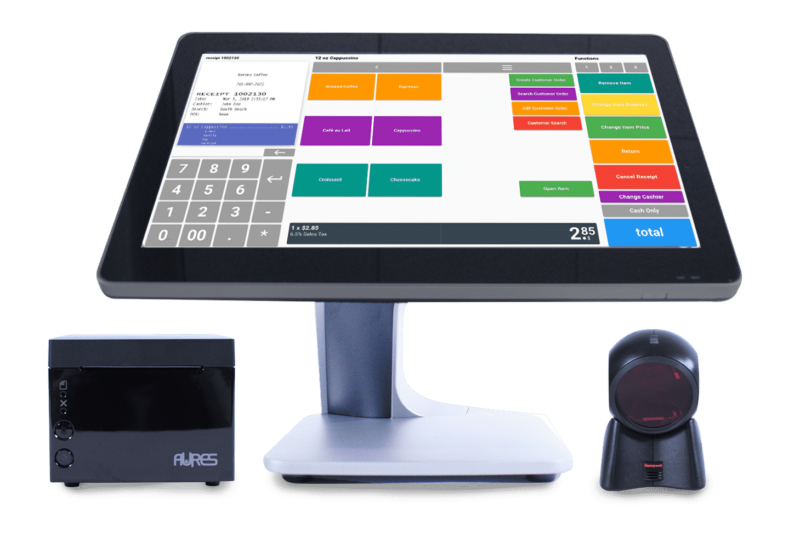 "At Green 2 Go Dispensary, we've integrated KORONA POS with our time clocks, getting rid of ADP and saving our bookkeeper time, which saves us money. It's been a lot more reliable. Online ordering has decreased our lines outside our store by 20-30%. We now do between 200 and 300 orders per day in the KORONA POS eCommerce system. I can't say enough good things about KORONA POS."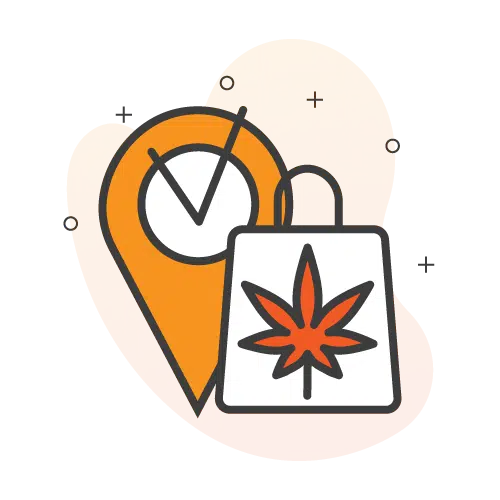 Dispensary POS Traceability Systems
By integrating traceability systems through Metrc, the dispensary software is available in any market where cannabis, hemp, and CBD are legal. State and provincial use three traceability systems: Metrc, BioTrack and Leaf Data System. KORONA POS will integrate with each of these, transmitting data directly to the state or province necessary. Ensureyour business is always in full compliance.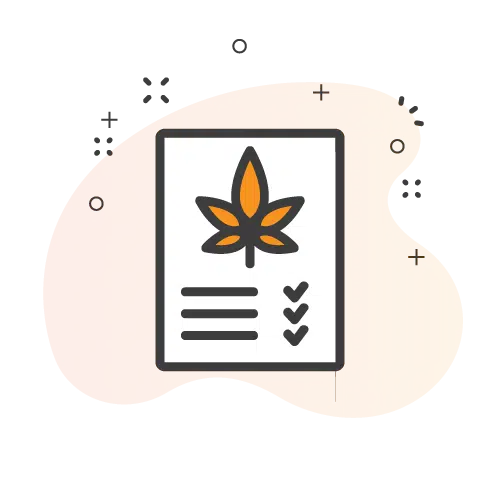 Precise Retail Cannabis Inventory Management
Our inventory management software is vast and in-depth. Dispensaries can see individual product reports, set automatic ordering and par levels, track sales history, manage supplier relations, and optimize your product catalog. With multiple dispensaries, you can keep track of your inventory under one roof with KORONA POS and transfer all data to a new location in a matter of minutes.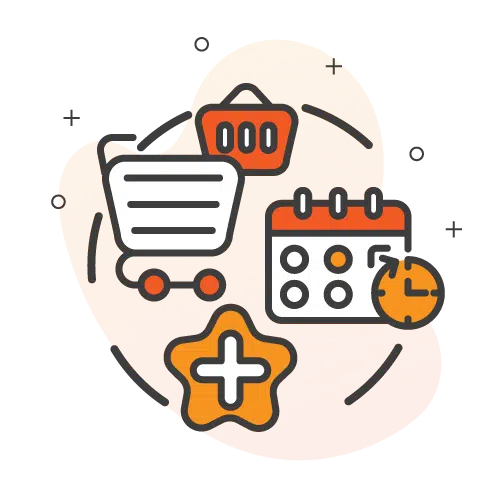 Online Menus and eCommerce Pre-Orders
Like most businesses, the cannabis industry is seeing more shoppers move into the eCommerce space. That's why KORONA POS and Dauntless integrate with eCommerce platforms to make this easy. Simply connect your online menus to your store inventory so your data is always accurate and up-to-date. Integrations with online menus such as Weedmaps, Leafly, Olla, and iheartjane keep your dispensary stocked and orders fulfilled.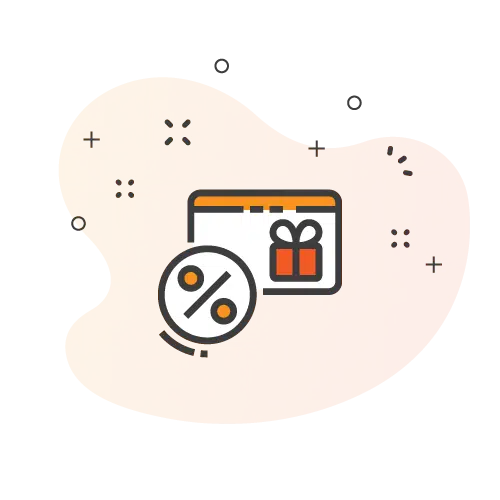 Integrated Loyalty and CRM Programs
KORONA POS is fully integrated with many of the top cannabis customer loyalty programs, including: springbig, Splango, and Data Owl. This allows dispensaries to engage customers with SMS marketing, product suggestions, promotional offers, and loyalty rewards. Whether it's signing up new shoppers, redeeming loyalty points, or fulfilling online pre-orders, the experience will be seamless and convenient for both shoppers and merchants.
Components of a Dispensary Point of Sale System
There are more and more dispensary POS solutions on the market every day. KORONA POS has been around since day one. We're constantly striving to provide our users with a better solution, which is why our subscription receives automatic updates to the software the moment they're released. With KORONA POS cloud-based systems, you have remote access, increased security, more flexibility, and automated upgrades, all at no extra charge.
eCommerce Integration with Buy Online Pick-up in Store
Integrated to State Compliance Software
ID Scanning for Age Verification and Security
Multi-Location Dispensary Scalability
Desktop, Tablet, and Peripheral Hardware Options
Dispensary POS Sales Reporting and Metrics
Product Codes, Categories, and Descriptions
Real-Time Price and Inventory Changes
Fast Transaction Times for Quick Lines
Time-Based Promotions and Happy Hour Capabilities
Cloud Remote Back-Office Data Access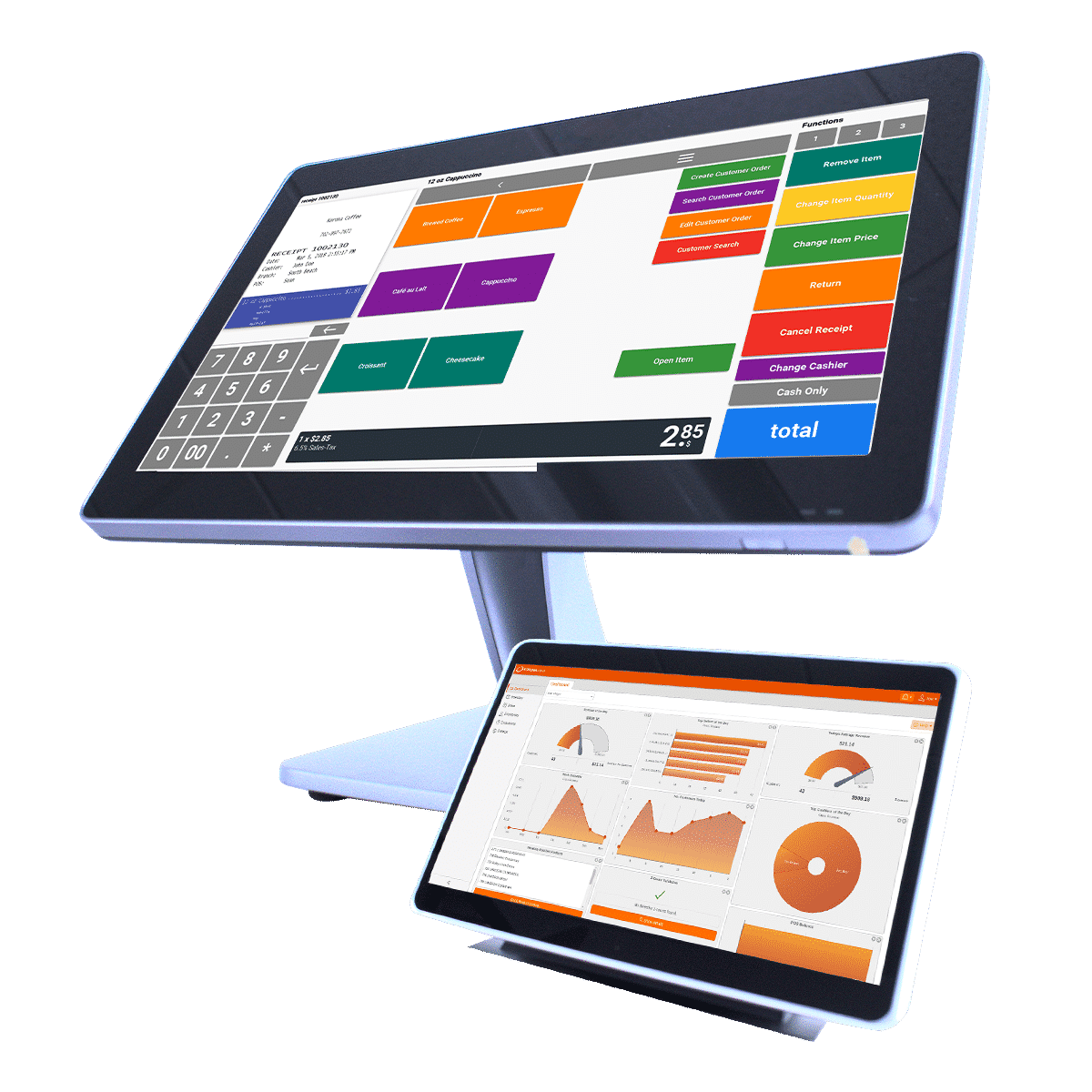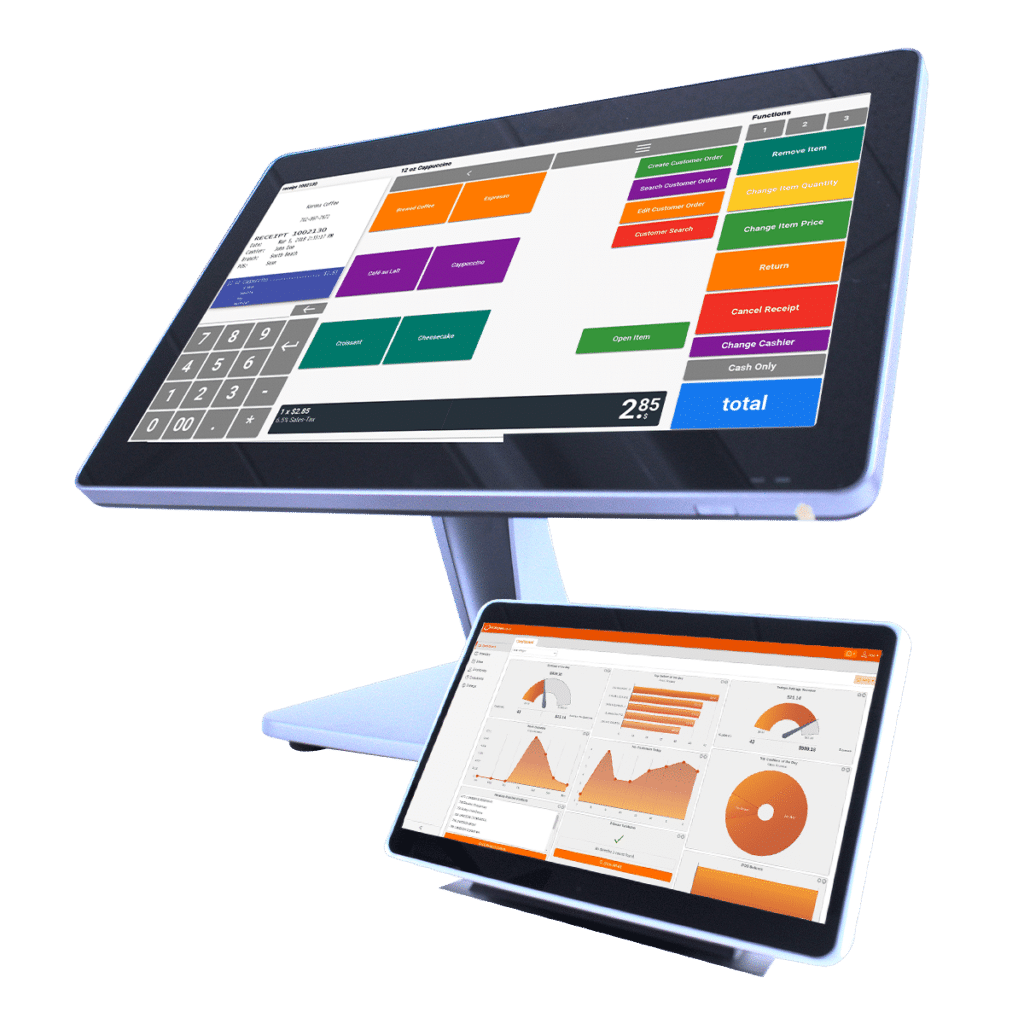 KORONA POS an All-In-One Point Of Sale Software Trusted By Thousands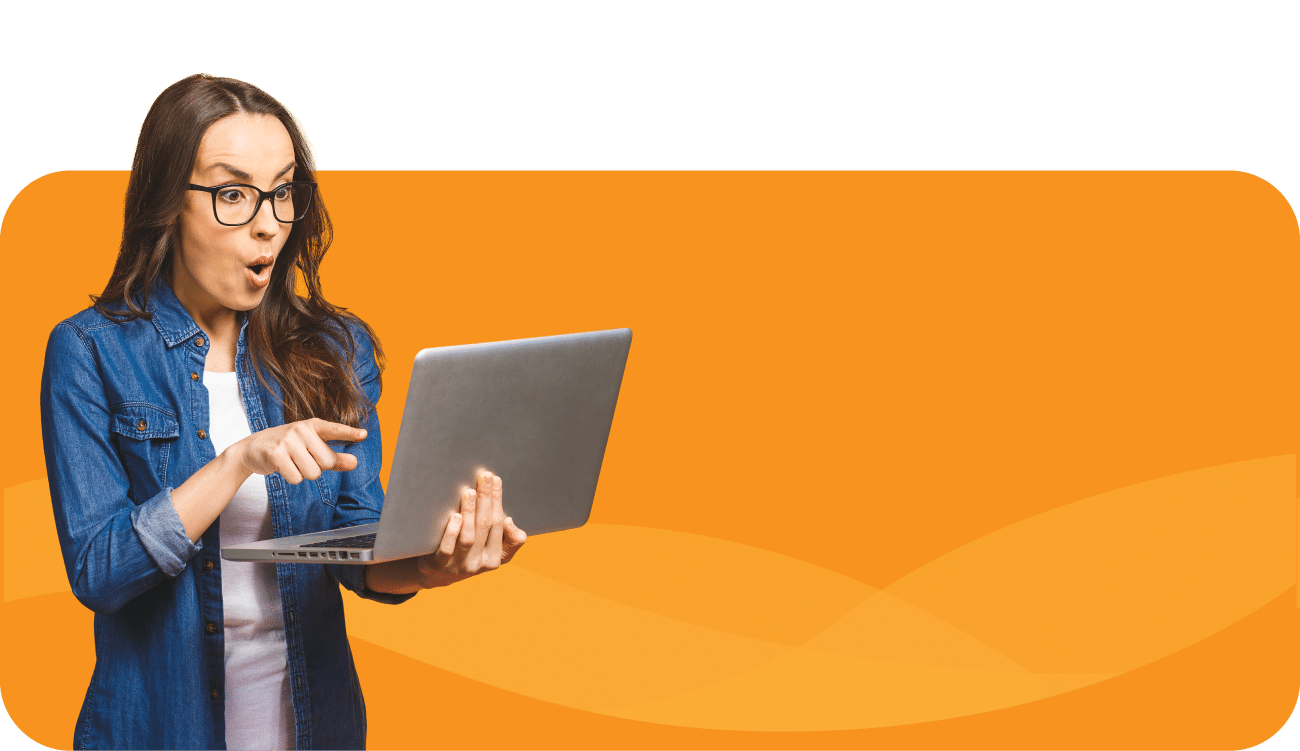 10,939
Businesses
2,701,907,046
Transactions
33,709
Points of Sale
What are the benefits of a dispensary point of sale subscription service?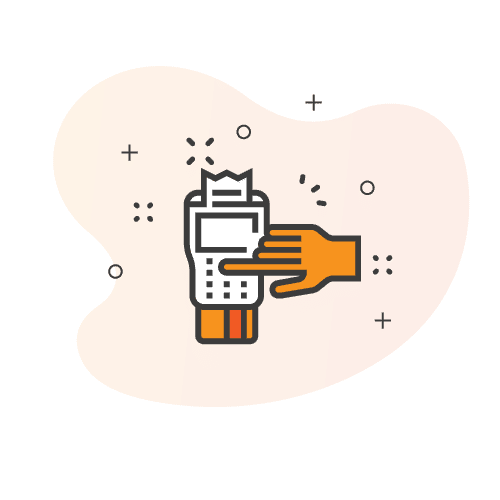 Get Ready for Credit Card Processing
Though dispensaries may not yet accept credit cards, your store will be ready to do so with KORONA POS when this changes. The software integrates with all credit card processors, so you'll be able to transition quickly.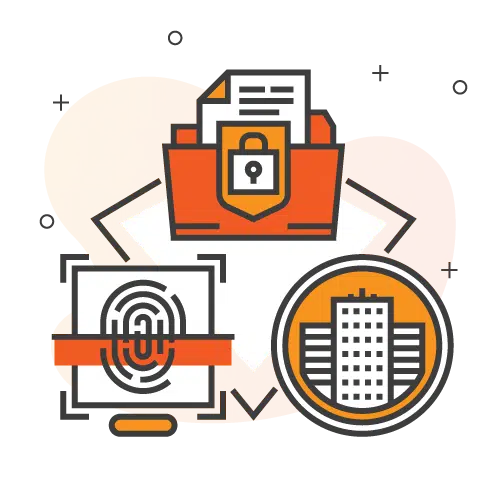 Integrations for Full Traceability
With KORONA POS, all essential cannabis-related integrations support full traceability from seed to sale through Metrc. This ensures that your dispensary follows all state and provincial compliance laws.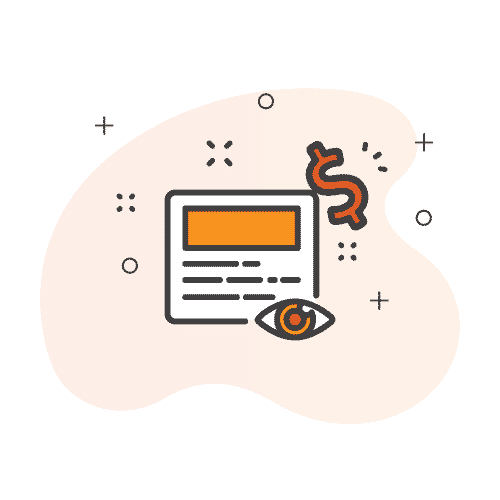 No Contracts, Extra Fees, or Surcharges
Your monthly subscription will always be the same. There are no contracts, hidden fees, cancellation penalties, or extra costs. Plus, we'll help you with all installation and training, all included with your monthly software subscription.
DISPENSARY POS SYSTEM FREQUENTLY ASKED QUESTIONS
What is a dispensary POS system?
A dispensary POS system is software built to help dispensaries manage inventory, marketing, promotions, employees, process sales and reporting, run customer loyalty programs, and adhere by state compliance with full traceability. The point of sale is meant to increase insight into your products and shoppers so that dispensaries can make the right adjustments to improve their business.
How much does it cost to open a dispensary?
The costs of opening a dispensary vary widely by state, city, size of location, number of locations, and total products offered. The upfront costs typically vary between $250,000 and $750,000. These include licenses and permits, the retail rental space, product, and salaries.
Why do you need a dispensary point of sale system>
Like any retail business, dispensaries need a powerful point of sale to power their business operations. Great dispensary point of sale systems provide inventory management, seed-to-sale tracing, state and provincial compliance, loyalty integration, custom employee permissions, sales reporting, product analysis, automated ordering, vendor relations, online menus and pre-ordering, ID scanning, and cloud access. Together, a POS will improve the efficiency of your dispensary, allowing you to grow your business quickly.
What does seed to sale traceability mean?
All dispensaries are responsible for tracking every single cannabis seed they grow through to its eventual sale. Cannabis legalization has come with strict regulations that must be closely followed. Tracking them through your POS system will ensure accurate inventory throughout the whole process.
How do you follow state compliance for dispensaries?
Every dispensary must follow all city, state, and federal laws. City and state laws widely vary so it's important to do significant research beforehand and consult a legal expert. It's imperative to fully comply with all industry regulation prior to opening.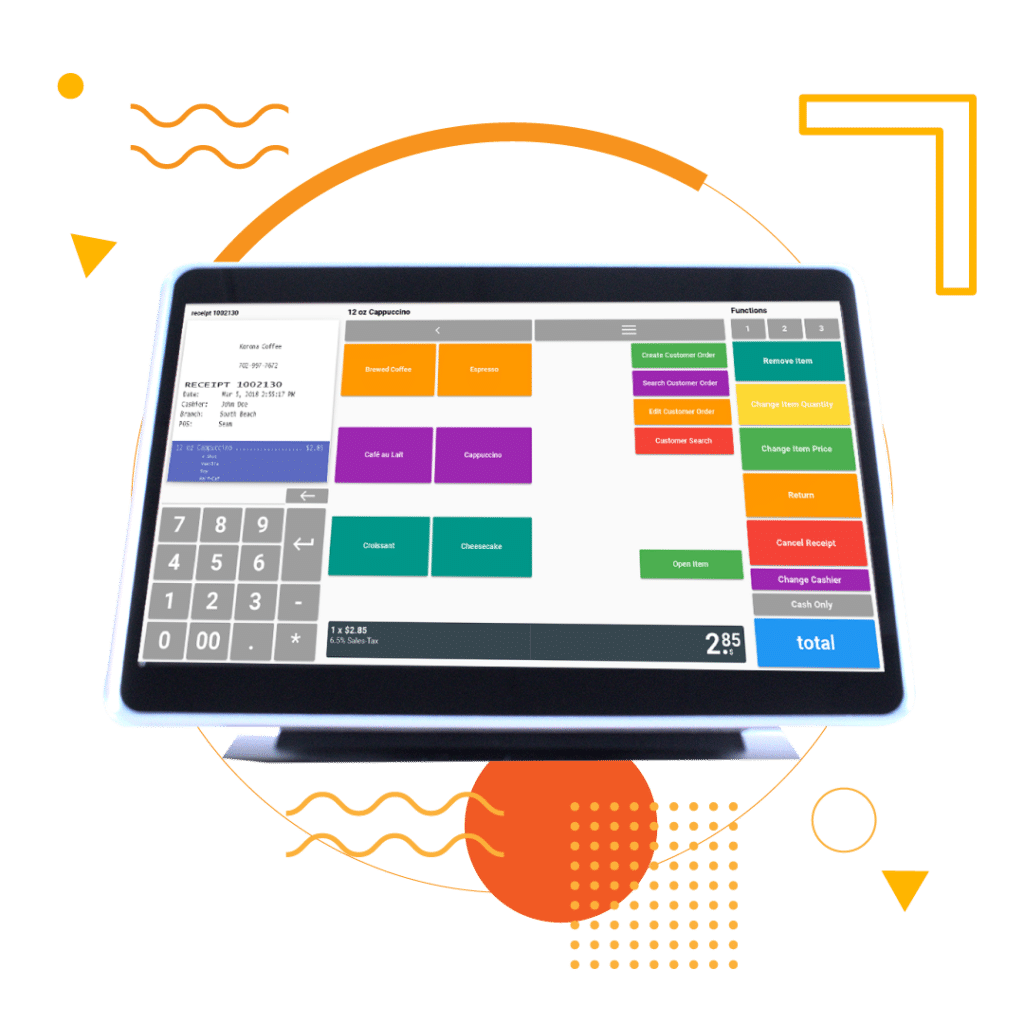 Set Your Business Up for Success
Transform business with KORONA POS. Get Started Today.
Try out KORONA POS yourself for free. See the various point of sale features and tools you can use for your business in KORONA Studio. There's no need for a credit card, it is completely free and commitment-free.
Ready to speak to a product specialist and get a full live demonstration of KORONA POS? Let us show you in-depth how our point of sale solution can improve your business. Pick a date and time to set up a demo.
Not sure whether to start a trial or schedule a demo of KORONA POS yet? Feel free to reach out to us via phone, email, or chat with any questions, big or small. Our team is happy to help you out and get you squared away.