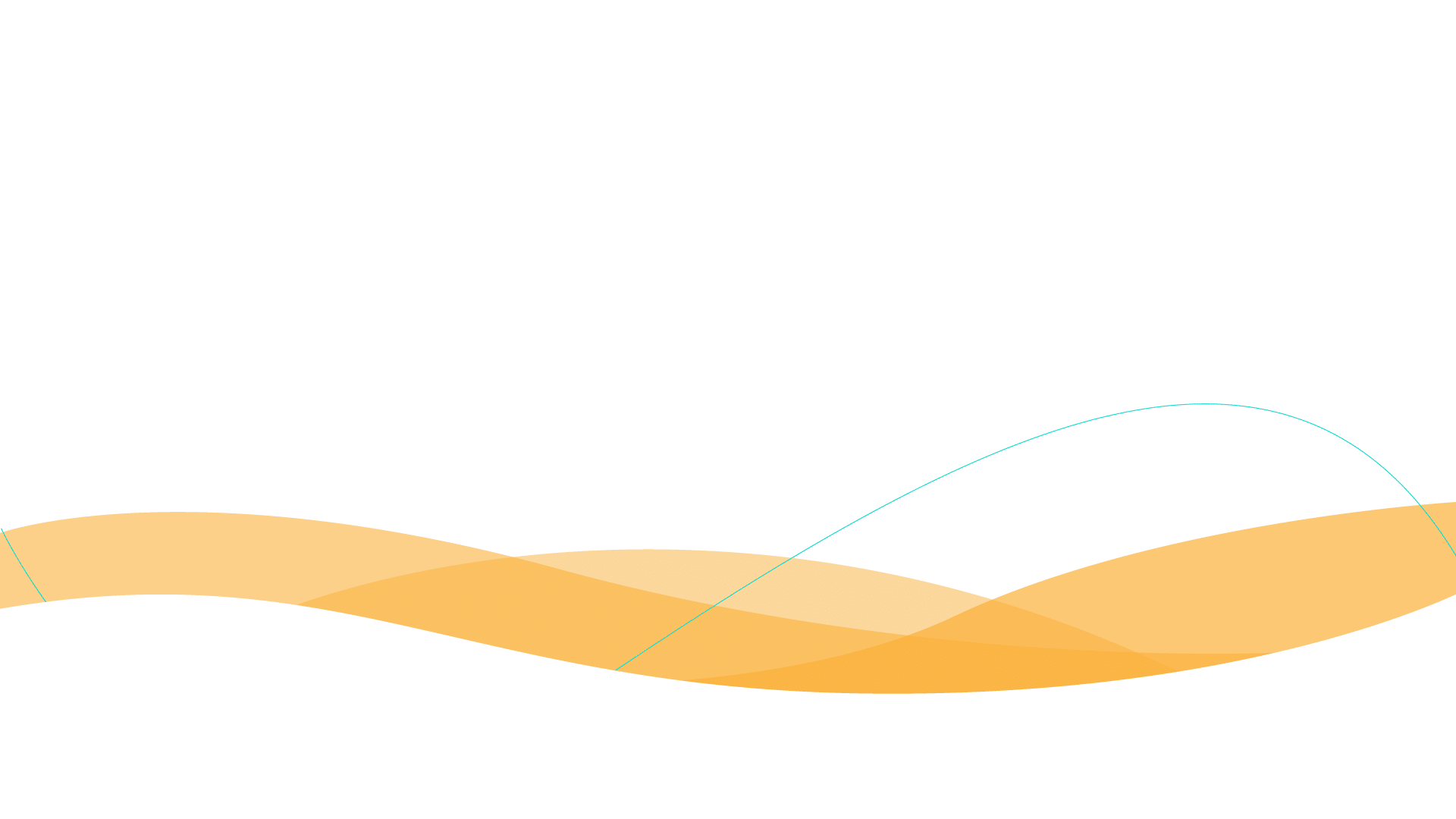 The Highest Quality Coffee Shop POS System
The café point of sale software for coffee shops to brew the best cup of joe.

"Great overall experience. Don't think you can find a better value for the money out there. The inventory management aspect is great and customer service is outstanding. If I am out of town, my employees have been able to call the support line and the KORONA POS staff has been able to help night or day."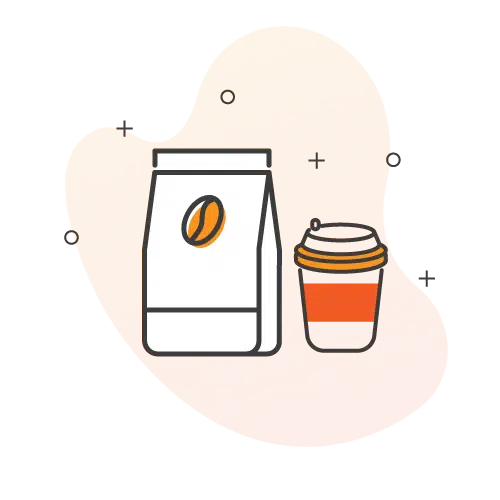 Easy and Fast POS System for Cafés
Your transaction speed will be faster and checkout experience easier than with any other coffee shop POS systems. Our café point of sale is able to get through long lines and increase your sales. This leads to higher customer satisfaction and a lot of regular customers who will appreciate your efforts on providing fast, quality service.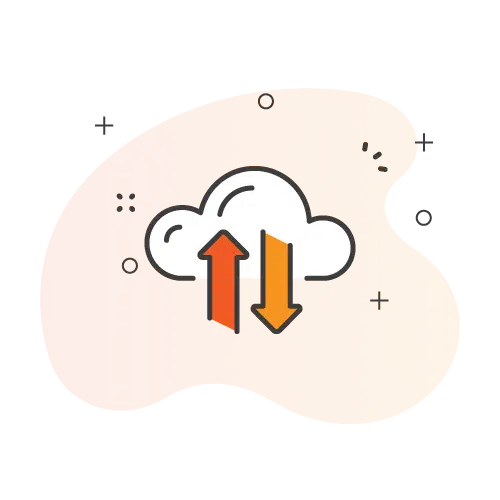 Cloud-Base Coffee Shop Point of Sale
Bring your small business into the cloud and enjoy data security and the convenience of checking on all reports in real-time from any location or device. Planning on opening multiple locations? Our cloud-based software is built to easily scale your business. Managing inventory and multiple coffee shops remotely has never been easier!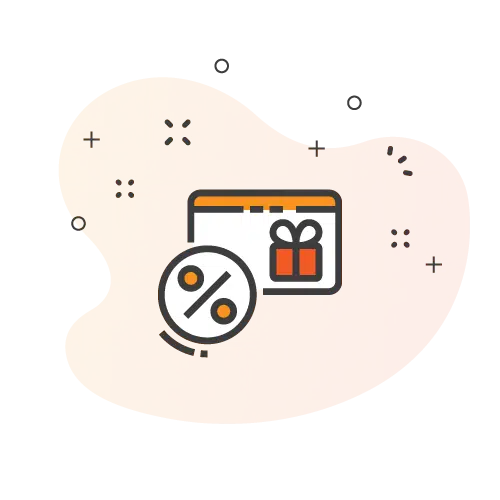 Coffee Shop Loyalty Program and Coupons
Customer loyalty is key to any coffee shop's success. KORONA POS provides the right tools to reward your customers in a way they understand and appreciate. If you have multiple locations, you can share gift cards and rewards across locations. KORONA POS café software can integrate easily with advanced customer loyalty programs that help you grow and keep valuable customers.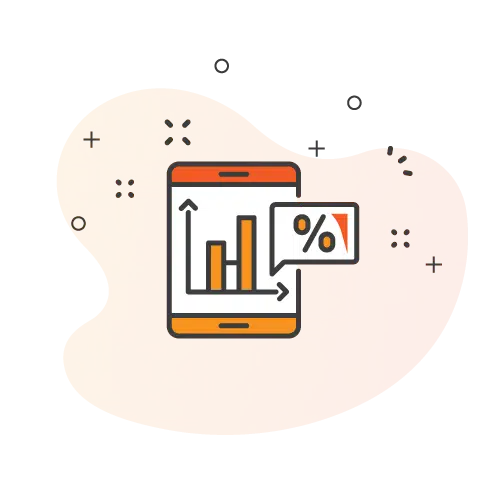 Advanced Barista Permissions and Analysis
Ensure loss prevention with the help of a good employee management system. Advanced reporting and cashier permissions make it easy to identify problem areas and prevent common mistakes from happening. And since all data is recorded on the cloud, you can make the necessary adjustments for your cafe immediately from wherever you are.
Features that Make KORONA POS the Best Point of Sale System for Coffee Houses
KORONA POS comes with many advanced point of sale software features and tools designed just for coffee shops and cafés. However, we're always getting better and adding new features for your business. Updates and improvements will occur automatically, at no extra cost, so you know you'll always have the latest POS tools.
Barista Cash Drawer Permissions
Employee Time Management
Advanced Data Reporting
Coffee Shop Promotions and Discounts
Real-Time and Remote Access
Café Franchising and Scalability
EMV POS Payment Terminals
Order Customization Features
Payment Processing Agnostic
Tip Management Features
Accounting Software Integration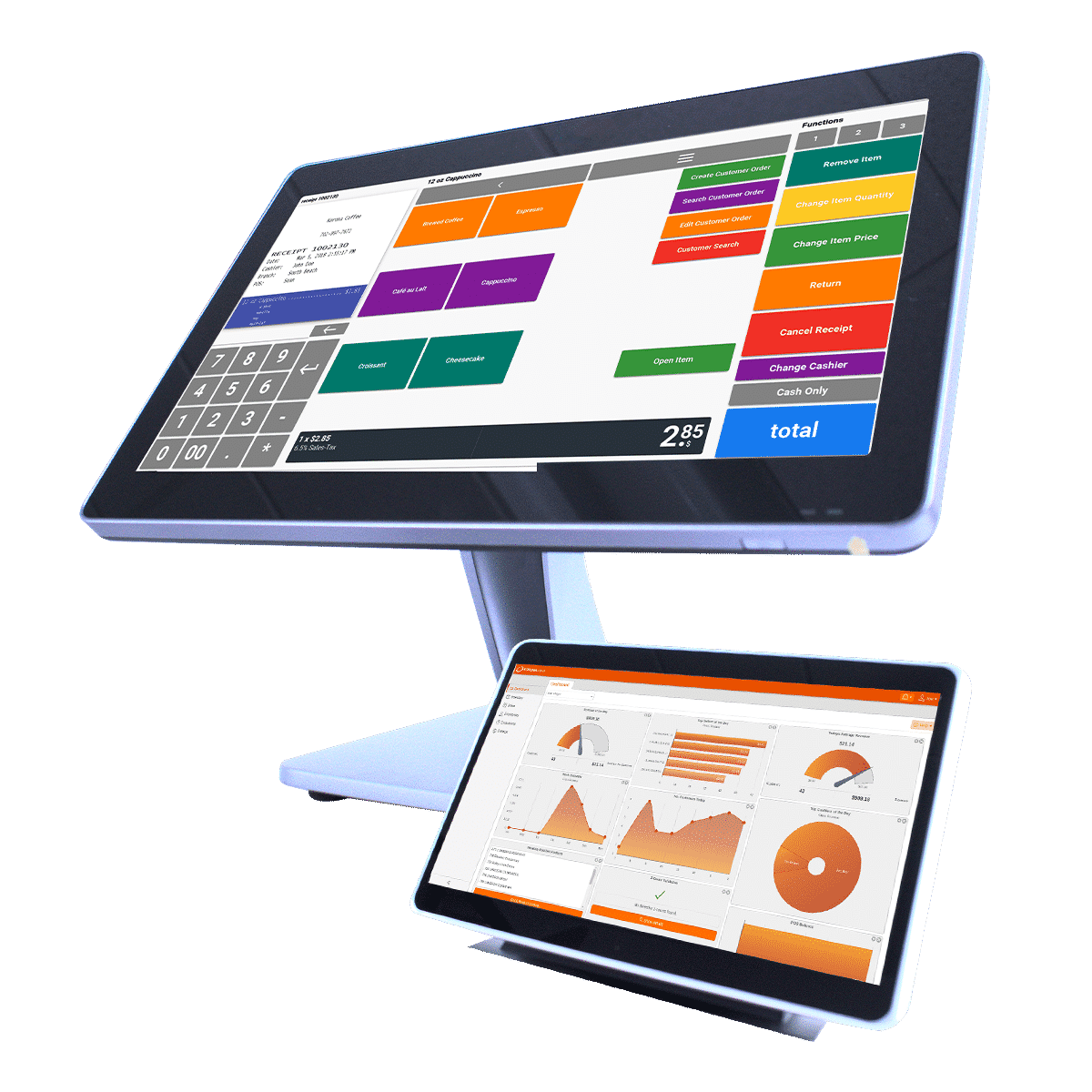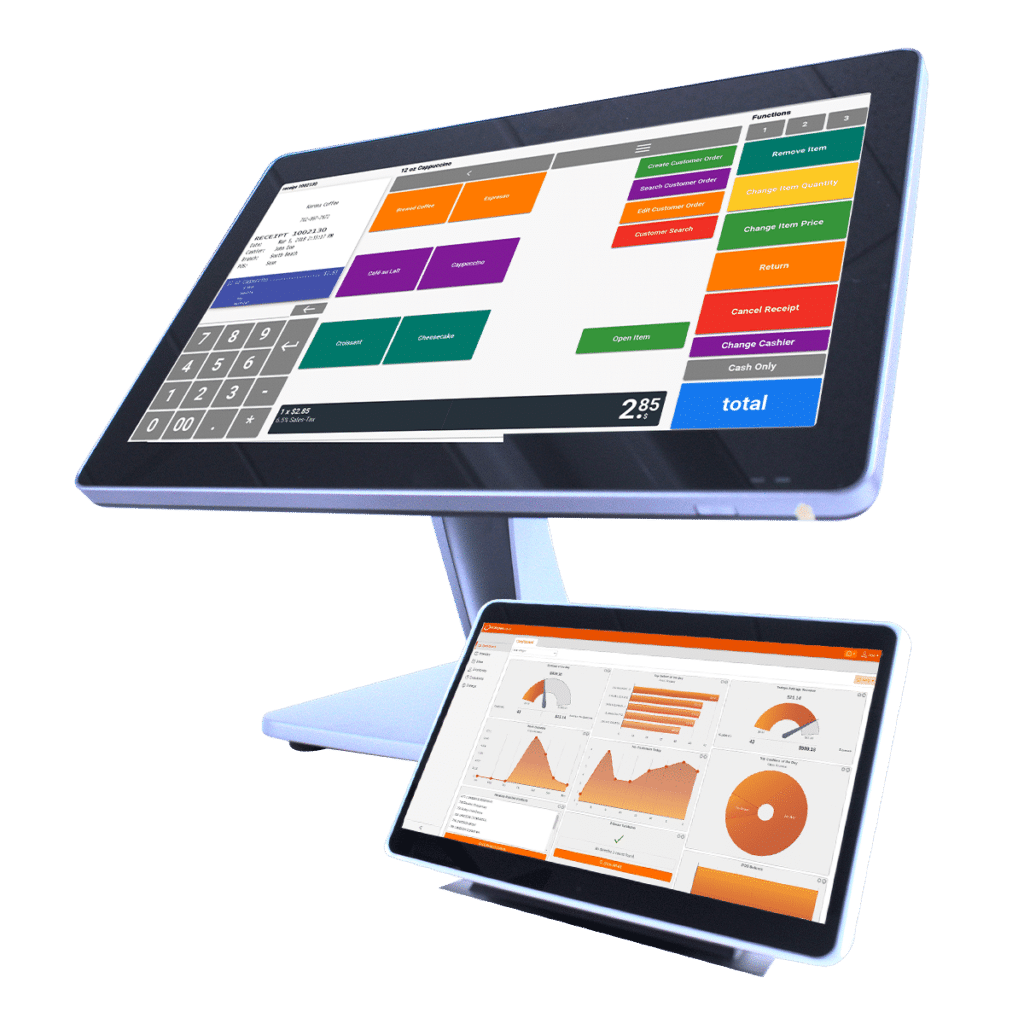 KORONA POS an All-In-One Point Of Sale Software Trusted By Thousands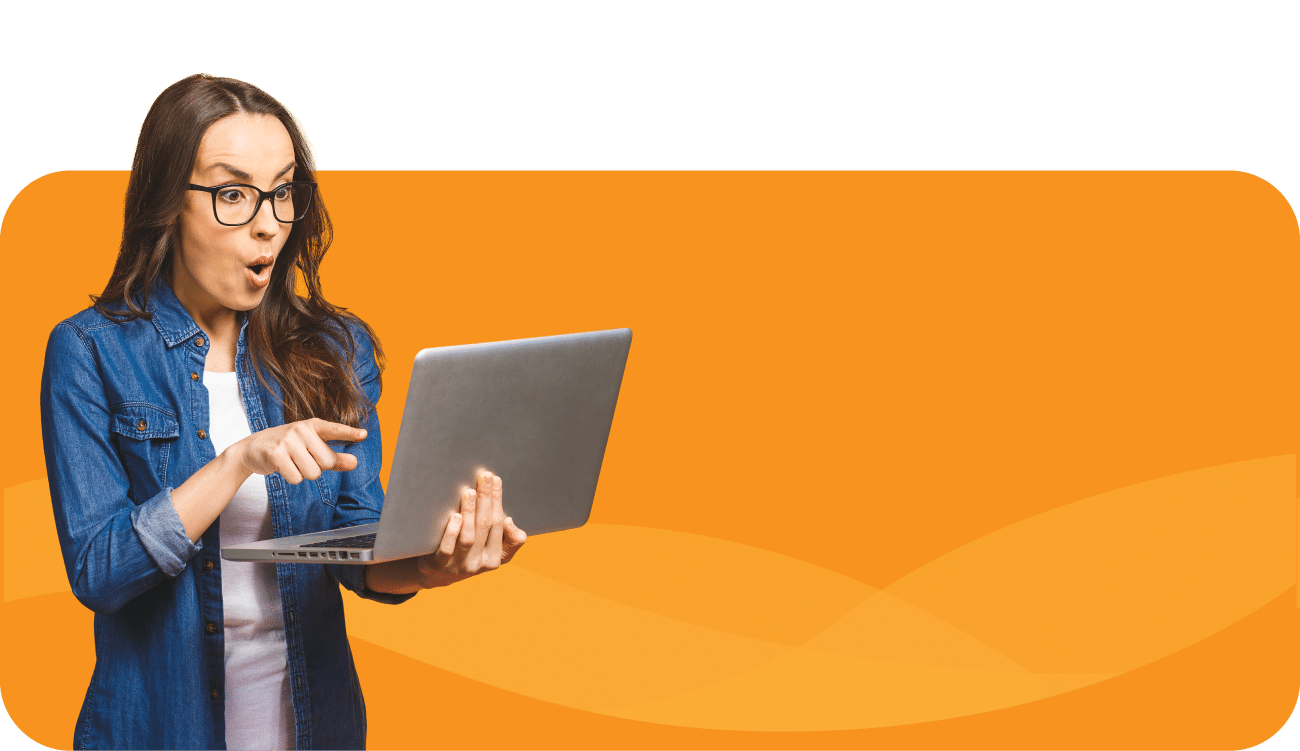 10,939
Businesses
2,701,907,046
Transactions
33,709
Points of Sale
A Coffee Shop POS System in the Cloud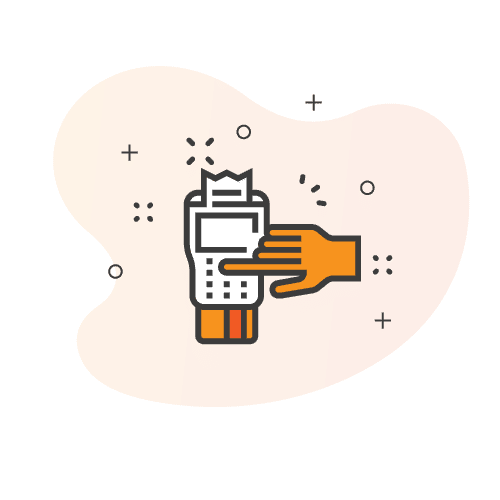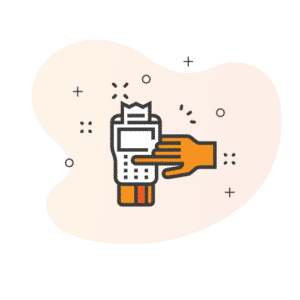 Free Installation and Training
KORONA POS does not require any setup, training, or sign-up fees. We're here to make sure your coffee shop POS system is up and running smoothly. Enjoy the peace of mind knowing that your point of sale is always there to make business better.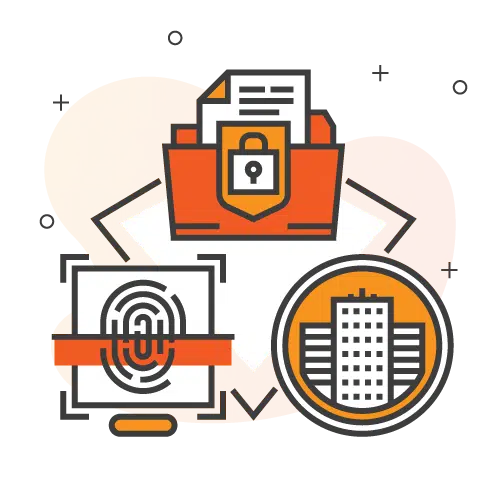 24/7 Café POS System Support
You may not be open 24/7 but our attentive support team is here for you anyway. In addition, there are no extra charges for using our support. Should you have questions or just want to learn more, you can reach us as often as you'd like via phone, email, or chat.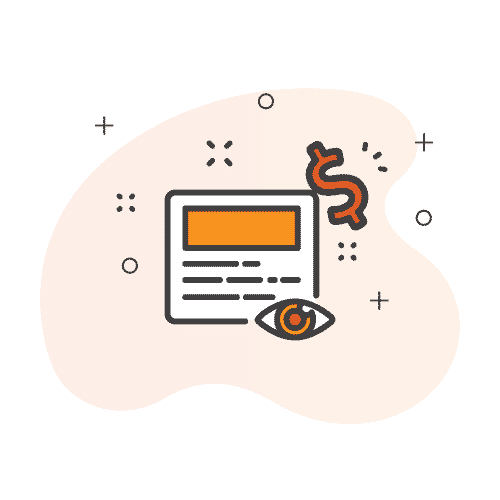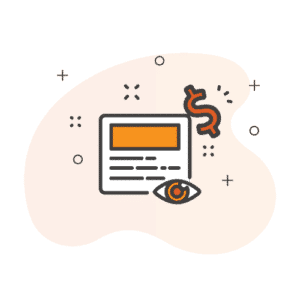 No Hidden Fees or Contracts
We truly believe that you will love our café point of sale solution. So why would we need to force you into a contract? Well, we don't. Our subscriptions are monthly and that's it. You'll never see extra fees for installation, training or support.
COFFEE SHOP POS SYSTEM FREQUENTLY ASKED QUESTIONS
What does a coffee shop POS system do?
A point of sale for coffee shops serves as the hub of business operations. It manages your inventory, keeps track of sales, organizes promotions, facilitates transactions, and tracks employee action.
How much does a coffeeshop POS solution cost?
Software usually starts around $50/month. Hardware costs vary based on the device. Tablet solutions can start under $100 while desktop with customer facing touch screens can be close to $2000.
What are the most important features from a cafe point point of sale system?
Flexible cashier permission levels, tip management, time-based discounts, promotions, payroll, accounting integrations, loyalty program, scalability, inventory management, and modern payments.
Does POS software come with a contract?
Not necessarily. Some are month-to-month and some require longer-term contracts.
Is there customer support for a point of sale solution?
Most POS systems come with customer support included in the subscription.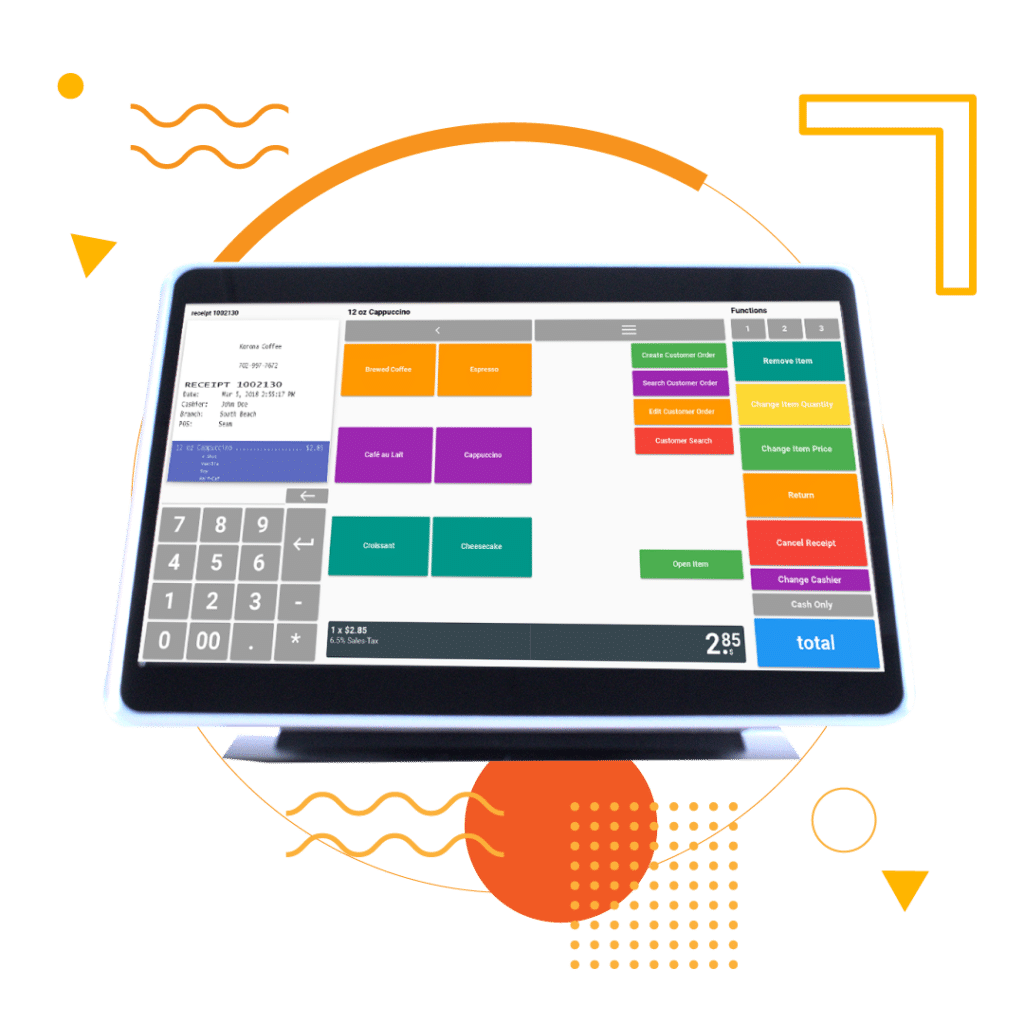 Set Your Business Up for Success
Transform business with KORONA POS. Get Started Today.
Try out KORONA POS yourself for free. See the various point of sale features and tools you can use for your business in KORONA Studio. There's no need for a credit card, it is completely free and commitment-free.
Ready to speak to a product specialist and get a full live demonstration of KORONA POS? Let us show you in-depth how our point of sale solution can improve your business. Pick a date and time to set up a demo.
Not sure whether to start a trial or schedule a demo of KORONA POS yet? Feel free to reach out to us via phone, email, or chat with any questions, big or small. Our team is happy to help you out and get you squared away.