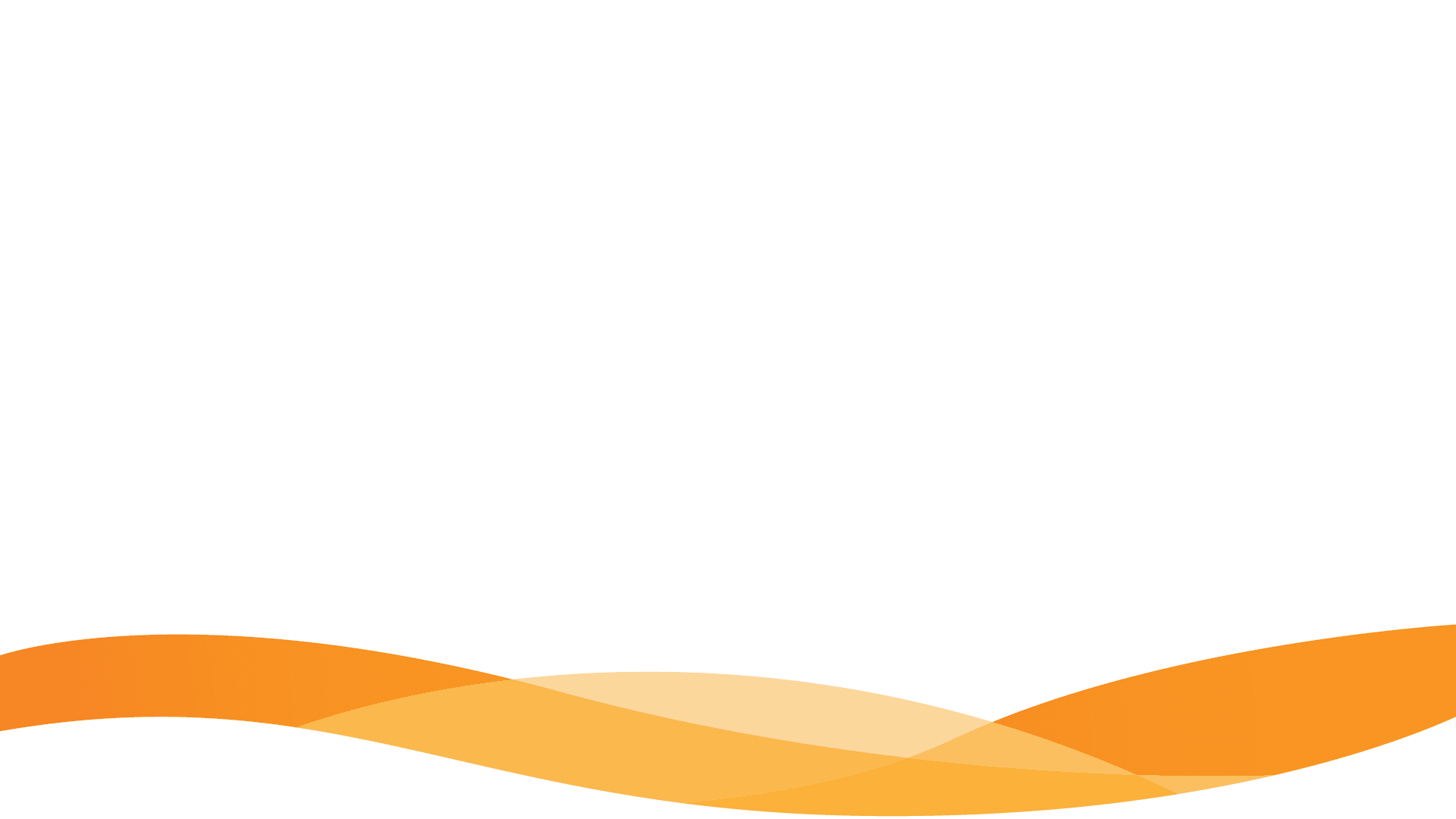 Kiosk POS System: Efficient Self-Checkout Software
Say goodbye to long lines and expensive labor with a more productive and cost-effective way to check out customers.
Get a Quote
Keep Up With POS Technology
Experience the Benefits of Self-Checkout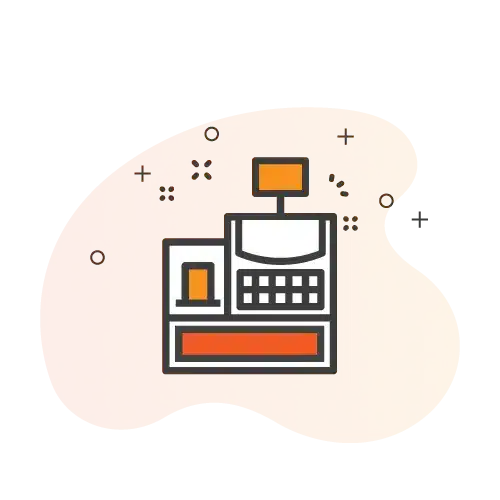 Faster Checkout
Get the quickest transactions by integrating RFID self checkout technology. Customers can quickly and easily pay for all items without having to scan items one by one or wait for a cashier. This advanced solution on a kiosk POS makes the checkout process smoother and more efficient.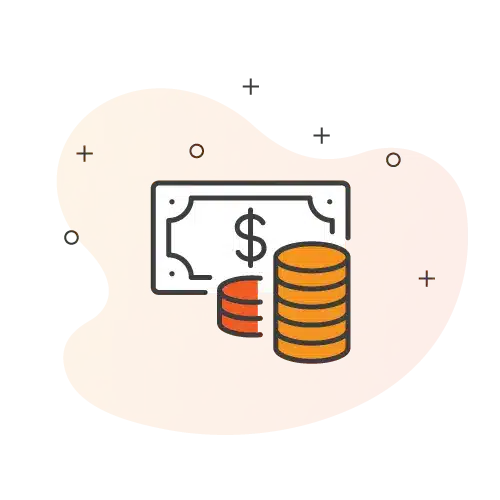 Save On Labor Costs
Not only will customers save time, but your business will also save money. Worry less about labor shortages and labor costs. Having a self-service kiosk POS is the solution to servicing customers and running operations even more proficiently.
Features of KORONA POS Self-Checkout Kiosk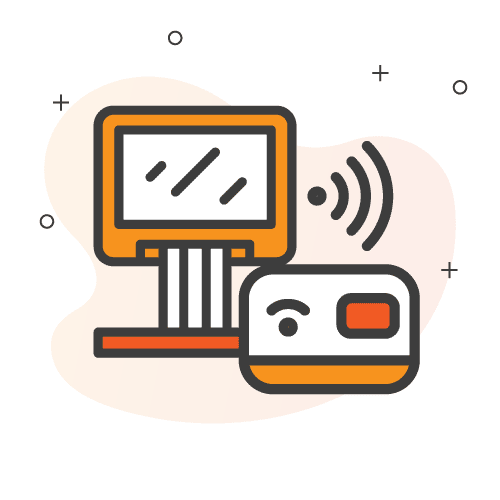 Integrated RFID Self Checkout Solutions
Self point of sale kiosks can be integrated with advanced RFID checkout software, allowing for even faster checkout times and no more errors with duplicate scanning.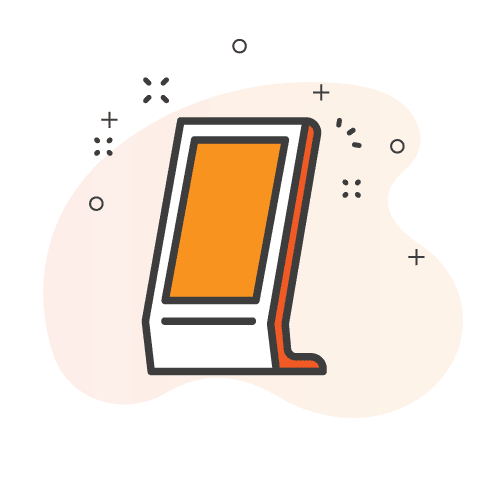 Self Service Ticketing for Events and Attractions
Self-checkout kiosk POS systems are perfect for events and attractions that require ticketing. Let customers quickly purchase tickets themselves through contactless point of sale kiosks.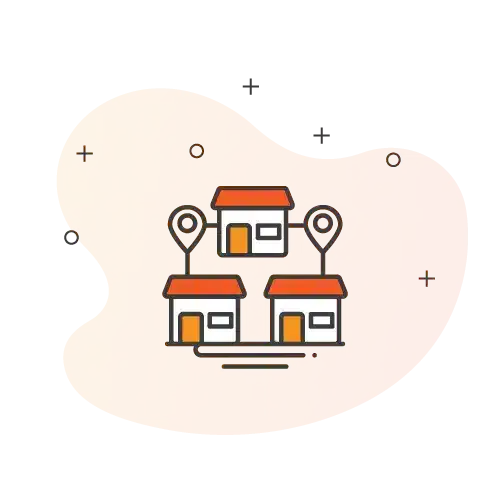 Retail Stores to Quick-Service Restaurants
Kiosk POS software can be implemented in various business types to reduce long lines and staff load by allowing customers to scan and pay for their products or orders.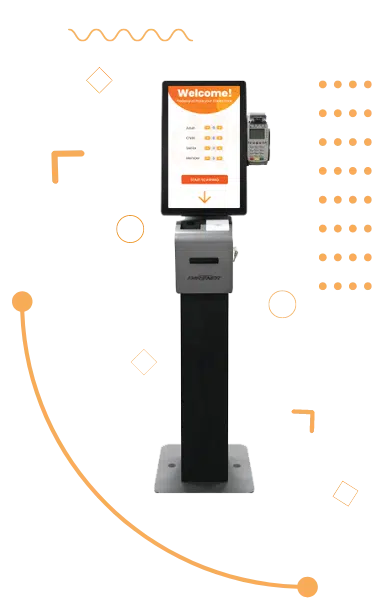 Revolutionize the Checkout Process
Streamline RFID Technology and
Self-Checkout Kiosks
Reduce Checkout Lines -
Improve the customer experience by eliminating slow checkout lines through implementing kiosk POS systems and RFID technology.
Customizable Interface +
Completely customize and design the kiosk POS screen for your company and brand. Enhance the customer experience with a fluid and simple self-checkout process.
No Duplicate Scanning +
Never worry about duplicate scans and having to make receipt adjustments on your kiosk POS system. RFID increases the accuracy and efficiency for the checkout process and is momentous for inventory management.
Contactless Self-Pay +
Self-service is pioneering in customer-facing industries because of the ease it brings to shoppers. Through self-checkout kiosks, be able to have employees focus on other important tasks and use less labor.
Security and Loss Prevention +
RFID tags are also used as security tags. This stops theft and easily detects loss with RFID tracking of inventory, shipments, and checkout.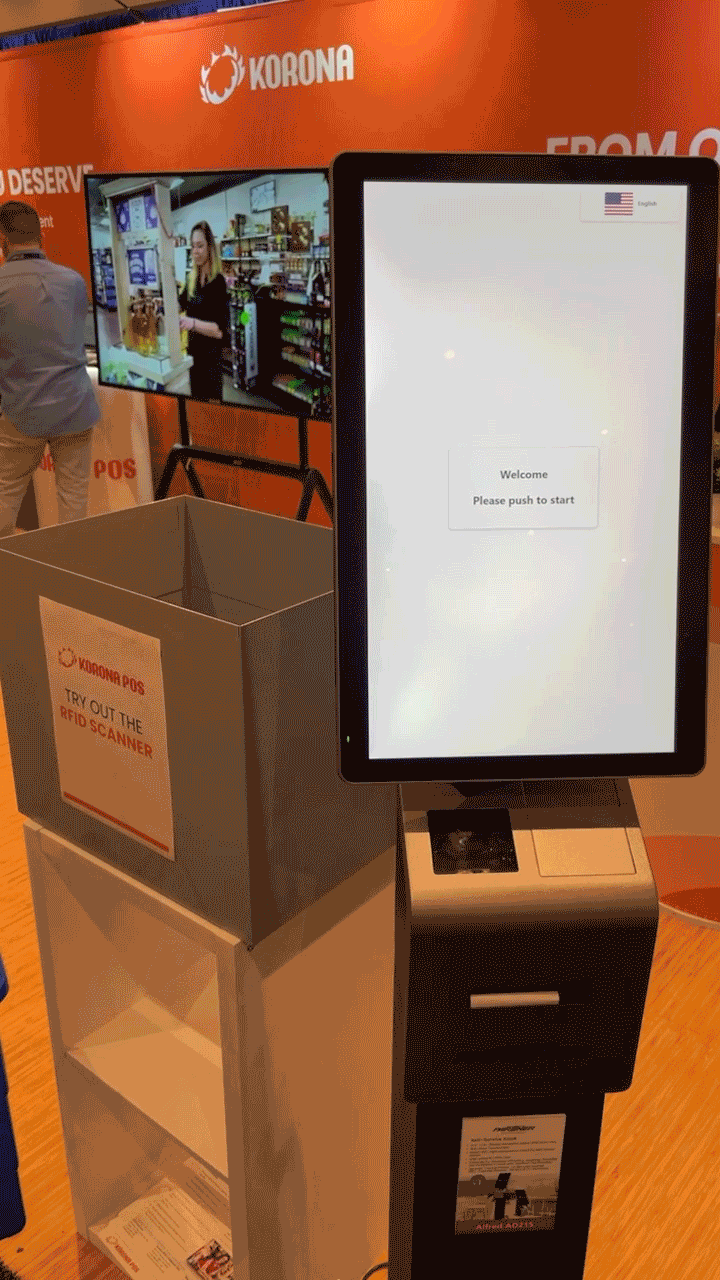 "My experience with KORONA POS has been great so far. The software is capable of working with our complicated industry, and the support team has been extremely helpful."
-Cassidy H.
KORONA POS an All-In-One Point Of Sale Software Trusted By Thousands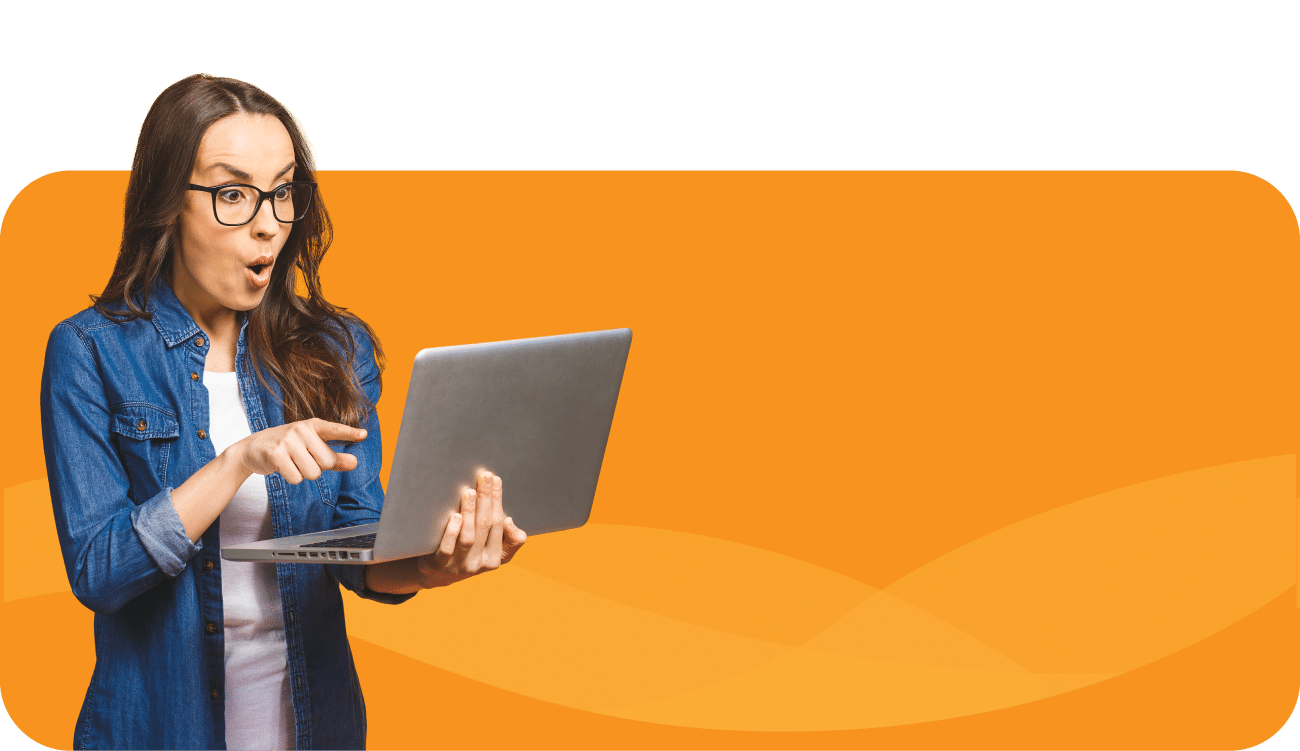 10,939
Businesses
2,701,907,046
Transactions
33,709
Points of Sale
Frequently Asked Questions
What is a POS kiosk?
POS kiosks are an all-in-one system. The point of sale software that helps a business accept transactions is installed into a kiosk. The kiosk is a terminal hardware where a customer can then place their own orders, buy their own tickets, or check out at a store by themselves without a cashier. This helps reduce labor costs and is a contactless service.
Is there a difference between POS and kiosk?
Generally, the purchasing transactions between a customer and a business are made at the checkout with a cashier at the point of sale. However, self-service and self-checkout have increasingly become more popular in stores. With point of sale technology, POS kiosks are now implemented in many locations, where customers can check out their purchases themselves.
What can self-service POS kiosks be used for?
While point of sale technology continues to advance, many businesses use self-service kiosks as they provide convenience to customers. Kiosks are great for:
-Purchasing tickets to events, transportation, museums, amusement parks, etc.
-Ordering and paying for food in quick service restaurants
-Checking-in or registering for appointments and bookings
-Self-checkout in retail, grocery, convenience stores, etc.
Why are self-service kiosks rising?
With the push of COVID-19 pandemic, self-service kiosks led to the rise of staff free, contactless transactions. In addition to labor shortages, self-service kiosks reduce waiting times and simplify certain tasks a customer can do themselves. This all created more convenience for the customer and business.