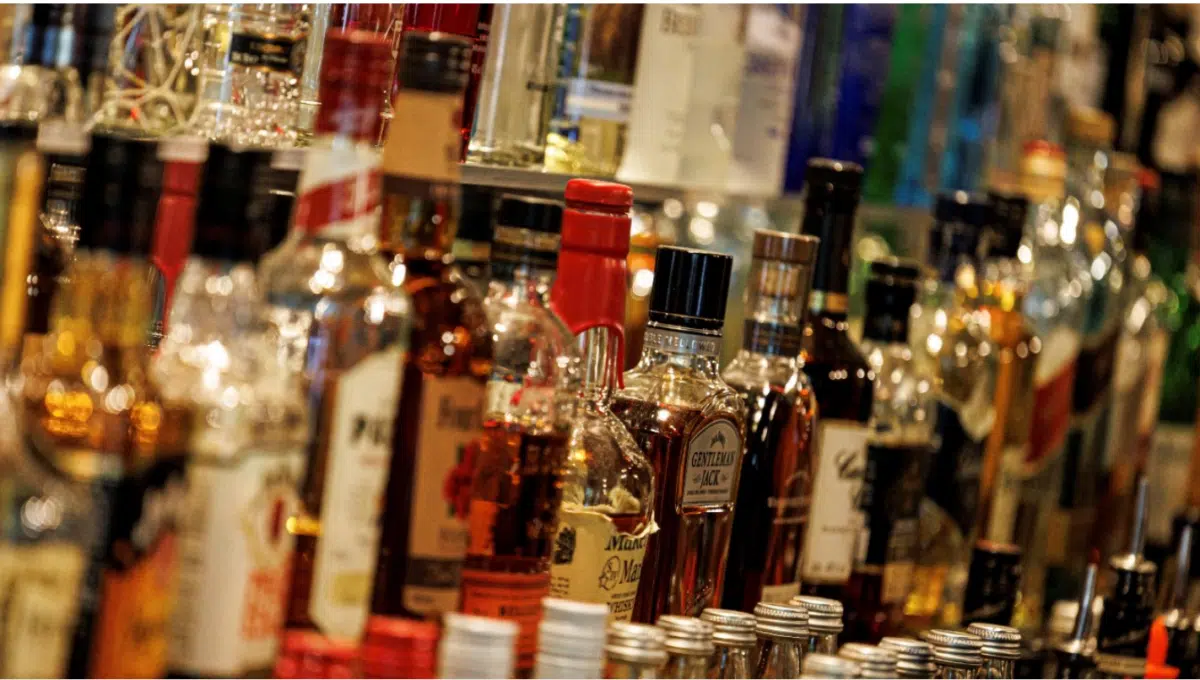 The California Department of Alcoholic Beverage Control (ABC) oversees all liquor licensing activities. And California law requires that any business that sells alcohol must obtain a permit issued by the ABC. While commonly referred to as liquor licenses, these permits can be for beer, wine, and other alcoholic beverages. Depending on your situation and the current market, obtaining a liquor license can vary from 60 days to 3 months.
If you are considering opening a liquor store, wine store, or bar, expect to spend a significant amount on your liquor license. But with over 90 specific types of licenses to choose from, finding the suitable license and its price can take a little bit of time and effort. Find out in this guide how much a liquor license costs in California and the most common types of liquor licenses.
Table of Contents
How Much Does a California Liquor License Cost?
California has nearly one hundred liquor licenses to suit all kinds of circumstances. Below is a summary of the most common application fees. You can also find a complete list of ABC license types here as well as the application fees for the various licenses administered by the ABC, the fees associated with the transfer of an existing license, and the application fees for various operating permits.
General Licenses
General – Priority (Types 21, 47, 48, 57, 71, 72, 75, 83, 87, 88, 99)

– $16,560
General – Non-Priority (Types 51, 52, 53, 54, 55, 56, 76, 80) – $945
Converting a Seasonal General License (Type 49) to a year-round license (Type 47) pursuant to Section 23826.8
Type 47 – On-Sale General Eating Place on Public Property – $6,275
Type 62 – On-Sale General Dockside – $2,090

Type 64 – Special On-Sale General Theater

– $1,045
Type 70 – On-Sale General Restrictive Service – $6,275
Type 78 – Wine, Food, and Art Museum – $12,550
Non-Profit Temporary Licenses
Daily Beer and Wine – $50

Daily General

– $75
Special Daily On-Sale – $100

Special Daily Off-Sale

– $100
Special Daily Auction – $100
Catering and Event Permits
Catering and event permits are one-day event authorizations that require a permanent license, typically a Type 58 Caterer's Permit or a Type 77 Event Permit that must be issued in addition to a licensee's primary retail license.
Under 1,000 in Attendance – $100
1,000 and 4,999 in Attendance – $325
5,000 or more in Attendance – $1,000
Invitation Only Events pursuant to 25600.5 – $210
What Type of Liquor License Should You Apply For?
California has a wide range of licenses. If you apply for the wrong license type, you'll only waste your time and money. To estimate the cost of your license, you must first determine the type of liquor license you want to obtain. And if you don't understand the terms of your license, you will be limited to selling certain types of alcohol.
Since getting your hands on the right liquor license is not always easy, it is also advisable to approach a professional. Currently, four different types of liquor licenses in California are quite common: type 20, type 21, type 47, and type 48.
Type 20 License
The Type 20 license is reserved for establishments that offer beer and wine for sale over the counter. In other words, these items can be purchased on the premises but must legally be consumed off the premises. This option is most popular for gas stations and convenience stores.
Type 21 License
A type 21 license allows for the sale of beer, wine, and liquor in your store. This is generally the most popular option for liquor stores, which differ from convenience stores because they sell more alcohol and liquor-related products. The latter are typically more expensive. Like the Type 20 license, customers may purchase alcohol from you but may not consume it in your establishment.
Type 47 License
This license is most often acquired by restaurant owners who wish to serve beer and wine with their food. It should be noted, however, that prior to having this license, your establishment must be able to prove that the restaurant or eating establishment derives at least 50% of its gross receipts from food sales.
Type 48 License
This license authorizes the sale of beer, wine, and distilled spirits for consumption on the premises where they are sold. The Type 48 license is used by establishments that sell beer, wine, and liquor exclusively to customers who are 21 years of age or older. If you want to open a bar, nightclub, winery, or wine shop, this is the type of license you should look for. In addition, you are not required to serve food. Also, minors are not allowed to enter and stay in your establishment.
What Are The Aspects That Determine The Price of a Liquor License?
When you search for liquor license prices in California, you will notice that fees are different. According to the Department of Alcoholic Beverage Control, the annual fees charged will vary based on the following criteria:
Population-based fees

: The amount of certain license fees is determined by the population of your city. Fortunately, California makes it easy by grouping fees into three categories –

cities with populations over 40,000,

cities between 20,000 and 40,000, and

all other jurisdictions.
For example, the competition for liquor licenses in a bustling metropolitan city like San Francisco can be very different than in less populous areas like Colusa County. California has 58 counties, and each has a different number of liquor licenses that can be issued within the county boundaries.
Production-based fees

: Businesses must report their production each year. Your business will be categorized with a specific fee based on total production. For example, grape growers pay an annual tax based on the number of gallons they produce each year.

Seasonal Fee

: Businesses with seasonal licenses will have to pay an annual fee that varies depending on the number of months they will be operating.
Liquor licenses that only allow the sale of beer and wine are generally much less expensive. Such a license is usually between a few hundred dollars and a few thousand. Keep in mind that the cost of a liquor license is subject to market demand. Since each county has a limited number of licenses, obtaining one at a reasonable price is not easy. One year you may find that prices are skyrocketing, and the following year you may find that prices have suddenly dropped, making obtaining a license simple and affordable. That's why choosing your business location is important before opening a liquor store.
KORONA POS: A POS Built For Wineries, Liquors, And Convenience Stores 
Obtaining a liquor license is important in running a beverage alcohol business. But it's not enough. Once you've received your California liquor license, you'll need to choose the right software to manage your business. A liquor store point of sale system can keep track of bottles on display and inventory in storage and automatically replenish stock when it's low. It can also facilitate payment processing.
KORONA POS provides point of sale software, inventory management, and customer relationship management services for all types of retailers, such as convenience stores, liquor stores, and big box chains. The point of sale software also caters to museums, theme parks, and wineries with ticketing and membership features and integrations.
The cloud-based solution can scale with businesses to serve franchise and multi-site operations. It can automatically calculate commissions and franchise fees. And all point of sale business operations can be performed onsite or remotely.
KORONA POS offers several ways to request age verification. You can set up the system to prompt cashiers to enter a date of birth before processing a transaction or attach ID scanners to your device and swipe the ID cards for age verification. Age verification prompts are added by product area, so you don't need to assign age restrictions to individual products manually. All you have to do is ensure they are classified correctly in your store.
Integrations with bottlecapps, springbig, and bLoyal allow you to extend your loyalty features, create a customer-facing application, add shipping and an integrated eCommerce site, or offer local delivery if local laws allow it. KORONA POS also offers accounting integration with QuickBooks. If you wish to learn more about how KORONA POS can help you better manage your liquor store or winery, click the button below.
FAQs: How to Get a Liquor License in The State of California
1. What's the difference between Type 47 and 48 liquor licenses in California?
A Type 47 license is for full-service restaurants serving beer, wine, or spirits, where at least 50% of the profit is derived from food. A Type 48 liquor license is used in establishments where persons must be 21 years of age or older to enter liquor stores, wine shops, and nightclubs.
2. How long does it take to get a liquor license in California?
According to the ABC, it can take about 75 days to obtain a license for a person-to-person transfer and 90 days for an original. Circumstances often result in a longer waiting period; therefore, before final approval and issuance of a license, caution should be exercised regarding significant financial commitments, opening plans, etc.
3. How much does it cost to get a liquor license in California?
Application fees for general licenses range from $945 for non-priority licenses to $16,560 for priority licenses. For non-general licenses, the costs range from $105 to $945. Person-to-person transfer fees range from $105 to $1,305. Premises-to-premises transfer fees range from $105 to $6,275. However, keep in mind that the fees depend on several factors, such as the population in the city or county and the type of establishment you wish to open. 
4. Can food trucks sell alcohol in California?
It is illegal in California to serve alcohol from a food truck. However, there is an alternative: you can serve alcohol in a private venue with food and beverages delivered from a truck.