Last Updated: February 2, 2022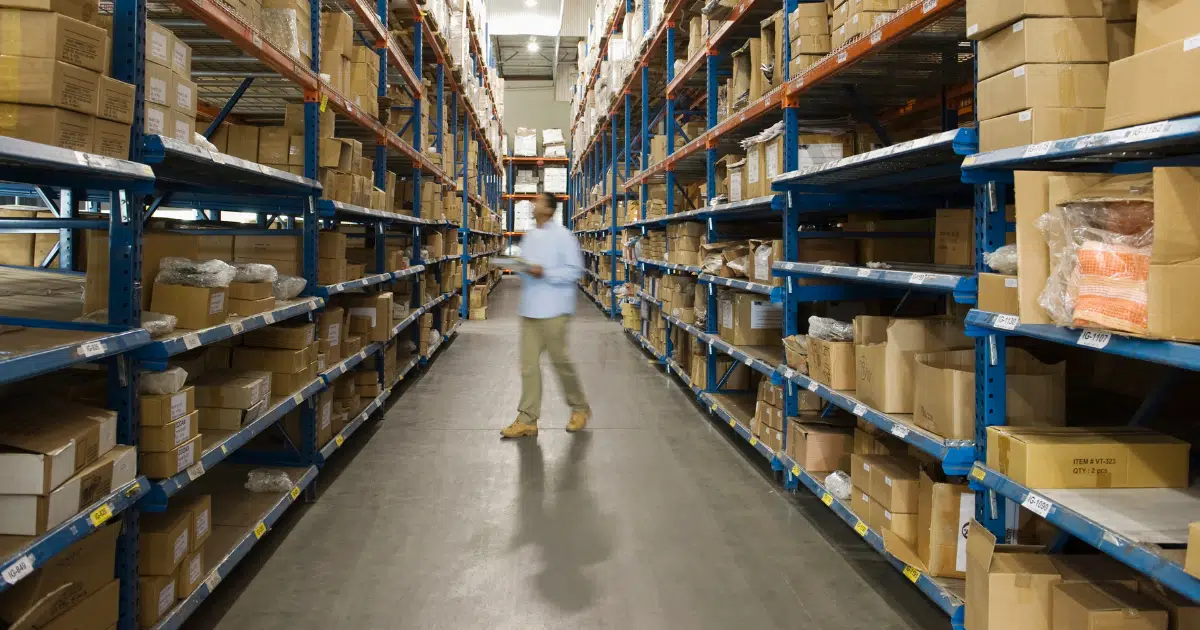 Retail POS inventory management is a powerful tool that can dramatically grow your business by minimizing administration time, costs, and waste. However, the system you choose must suit your particular retail needs. The complexity of a system changes depending on your goals, your business operation, and how your industry or niche changes. Uniquely, it is important to select and implement an inventory management system while your business is still young. Trying to overhaul an extensive existing system is much more difficult in the long run.
It is essential to realize that inventory management integrated with retail POS software should be part of your initial retail business plan and expenses. Nonetheless, this is an investment that will directly affect the future success of your retail business. So, what is retail inventory management, anyway? How can it improve your store? Let me start with a personal experience first.
My Personal Experience with Inventory Management
When I was nine, my parents bought a retail store in our small town in Germany. In those days, it was called a "variety store." It offered magazines, cheap novels, candies, some stationery, and a selection of souvenirs for whistle-stop visitors from the nearby train station. Consequently, the store was packed with thousands of different small items.
As soon as my parents purchased the store, and for many years following, my brothers and I were "voluntold" to assist with the inventory. To this day, I shudder at the thought of counting every single item in that tiny, cluttered store. Particularly, using a pen and paper, we produced a store-wide inventory every week. Personal computers had not quite become accessible for the average person; in that case, Excel was out of the realm of options. Ultimately, what I would have given for real inventory management!
What Is Retail Inventory Management Now?
Retail inventory management has transformed into much more than a necessary accounting task at tax time. It will integrate the right system for your business into the daily operations of your store. You will find your data to be much more accurate, with a customized list of updates in real-time to reflect sales throughout the year.
The best POS for your business will provide an additional level of checks and balances for increased accuracy. In short, at KORONA POS, our retail inventory management professionals can help you decide what system works best for you. The purpose of a well-established inventory management system will assist your business in growing with you as you hone your focus and adapt to changes in the market.
In a relatively short time, my mother transformed the family "variety store" into a "gift store." She changed her target market to include a more discerning clientele, still including tourists. Yet branching out to local residents who appreciated one-of-a-kind items that my mother would carefully source at major "gift shows" every season.
It always amazed me that my mother seemed to be able to account for every item on her shelves. She painstakingly chose pieces and knew when they sold, went missing, or were out of place. Not to mention, my mother also knew how to tailor products for her clientele and when she needed to replace or refresh inventory. In reality, not everyone, including myself, has this kind of retail intuition. Of course, even for someone as gifted as my mom, problems arose.
What Can Happen Without Great Inventory Management?
Two problems resulted from my mother's style of inventory management. First, it is difficult to staff a business that relies on one person's vision. Even in a small business, it is important to delegate tasks effectively. In a sole proprietorship like our family business, the entrepreneur dreams of being in control of time, both personally and professionally. If there is no policy or system in place for inventory management, it is difficult to hand tasks over to a qualified employee who you can trust to represent you well. While part of this issue involves one's personal management style, a failure to delegate tasks can be a real concern if there is a change in circumstance. For example, illness, a holiday, or any circumstance where the owner/manager has to be away.
In larger businesses, delegation is essential for a successful operation. Inventory management allows any employee with access to assess the status of your inventory, update it, and take any required action. Additionally, it provides remote access to reports as you have an internet connection. All in all, this saves invaluable time and money and provides peace of mind when away from your retail store.
The second problem of my mother's style involved time management. Her strength was her customer service. Notably, she had a knack for understanding people and anticipating what they would need or want. However, the job of running the store divided her attention to innumerable tasks. In the end, diverting her from her passion.
The shop was successful, but it required considerable investment and sacrifice from my mother. Even just to keep track of the products, she particularly struggled with the day-to-day record keeping of the business. Administrative tasks are often not an entrepreneur's passion. That is to say, the demands on a business owner's time increase as the business becomes more successful. In those days, time management solutions were limited. As a result, it forced my family to balance their creative talents with the administrative tasks involved in keeping a business on track.
Which Inventory Tools Do We Have Now?
Contemporary inventory management systems have made monitoring retail activity a breeze, saving you valuable time. An all-in-one POS system records every item and tracks its progress from the source to the customer. Provided with easily accessible reports, it summarizes sales. This will also recount which items sell well and which are not moving, even making suggestions for action with certain products.
With notifications about when to restock your bestsellers, or perhaps clear out an item that is not moving, your POS solution will free up admin time. It tracks the variation of sales by a good deal of diverse metrics, making your business and profits more predictable. Given these points, the appropriate POS software will take the guesswork (or hours of painstaking analysis) out of your business operation.
Establishing a long-term policy that more than one person can manage is the most critical role of a great POS system for inventory management. To sum up, when a system is in place from the beginning, it sets a template for growth.
See Related: The 10 Most Important Retail KPIs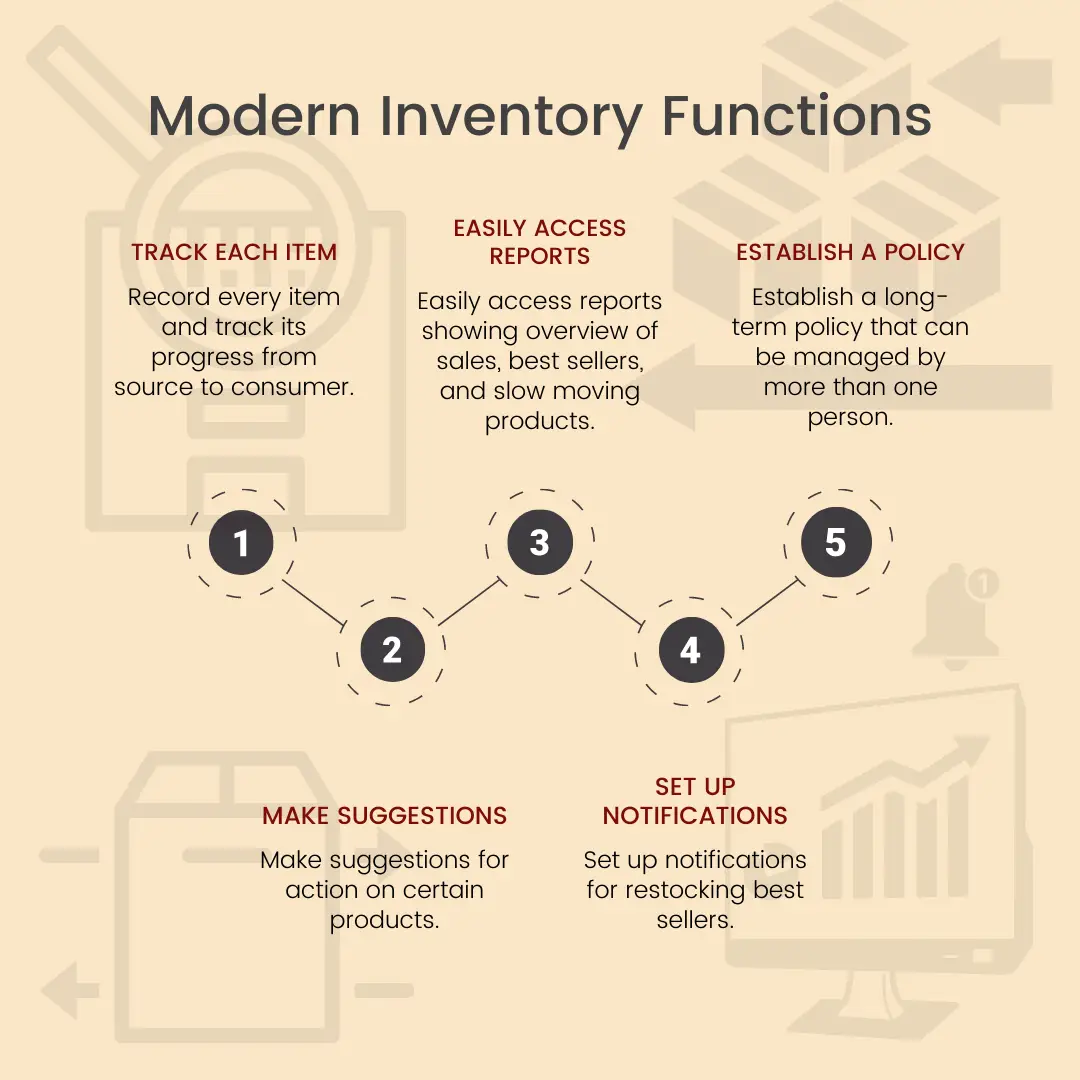 Get the Best Retail POS Inventory Software
At the launch of a business, it may not seem necessary to have your POS software in place. As much as you may be able to manage inventory in a small business on your own, or recruit friends and family for help. You will, however, find it difficult to sustain your operations. Certainly, with a system in place from the beginning, you will much more easily adapt for success. Check out this resource for a look at a list of top inventory management solutions.
In fact, early preparation for growth can ensure that you are successful and can open up possibilities for your business much sooner than you might have expected. Likewise, you will not find yourself involved in costly and time-consuming backtracking to reorganize other solutions you created out of necessity. With the right professionals available to help you at every step, you will launch with a system that is simple and flexible. Under these circumstances, you can adapt to the evolving, volatile, and highly competitive environment of retail.
Retail POS platforms are simple, efficient tools for innovative, long-term solutions. Contact us today to talk about your business. In fact, we will work with you to help you focus on your vision and find the right solution whether you are recruiting friends and family to help you sell at the weekly farmer's market, starting an eCommerce business, or launching a brick-and-mortar retail space with several employees. Overall, you won't regret having the foresight of investing in an effective inventory management system.
Get Started with KORONA POS today!
Tell us a bit about your business and explore all the features that KORONA POS offers. There's no commitment or credit card required.

Frequently Asked Questions About Retail Inventory Management

What is retail inventory management?
Simply put, retail inventory management is the tracking process of how much product you have on hand, how much is being sold, and how much you need to reorder to keep a healthy level of products while optimizing your business finances.
How can a retailer manage its inventory?
The most basic but tedious way (depending on the quantity of merchandise) retailers can manage inventory is by using a logbook and a pen. However, in today's modern world, we have advanced into using software programs that can integrate a retailer's data and update numbers live.
Why do retail stores do inventory?
Retailers need to keep track of inventory for cost efficiency and to spot loss or theft in merchandise.