Last Updated: May 3, 2022
Anyone who owns a retail store of any kind has to be a special kind of crazy. We get it. The tasks pile up and for every one that you complete, two more pop up. Or at least it seems that way.
The more that piles up, the more stress we feel, and the less productive we become. At the end of it all, poor time management can result in a dramatic loss of sales.
To stay sane, any retail owner or manager must come up with ways to be more efficient and accomplish more each day. You also need to maintain a healthy balance and some time for yourself. So we've put together a brief set of pointers. And believe me, this is just as helpful for us to think about it as it is for all of you. Just try to remember that time management is just as much about saving energy as it is about saving time.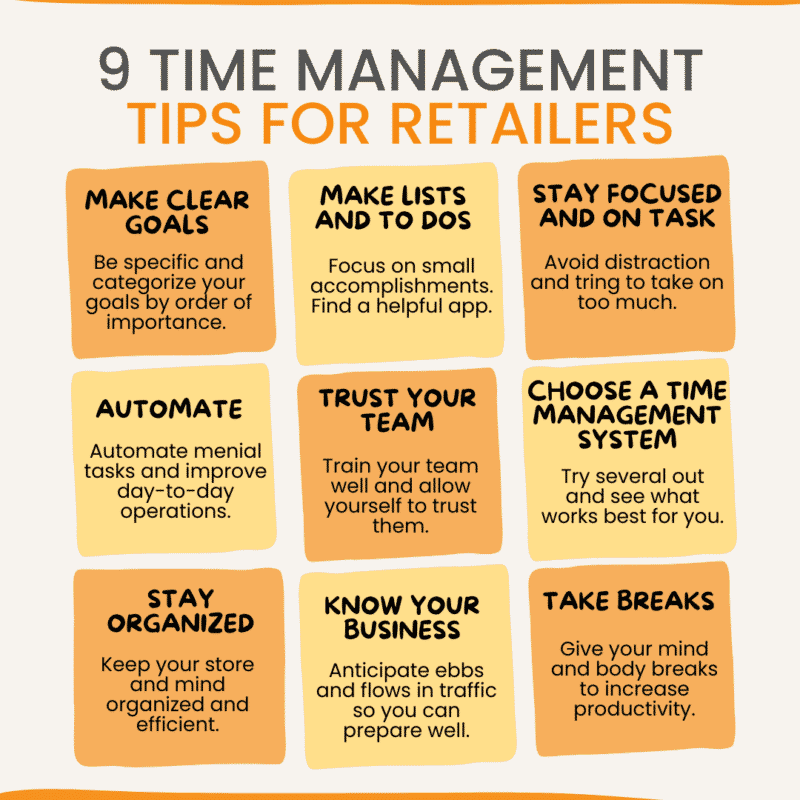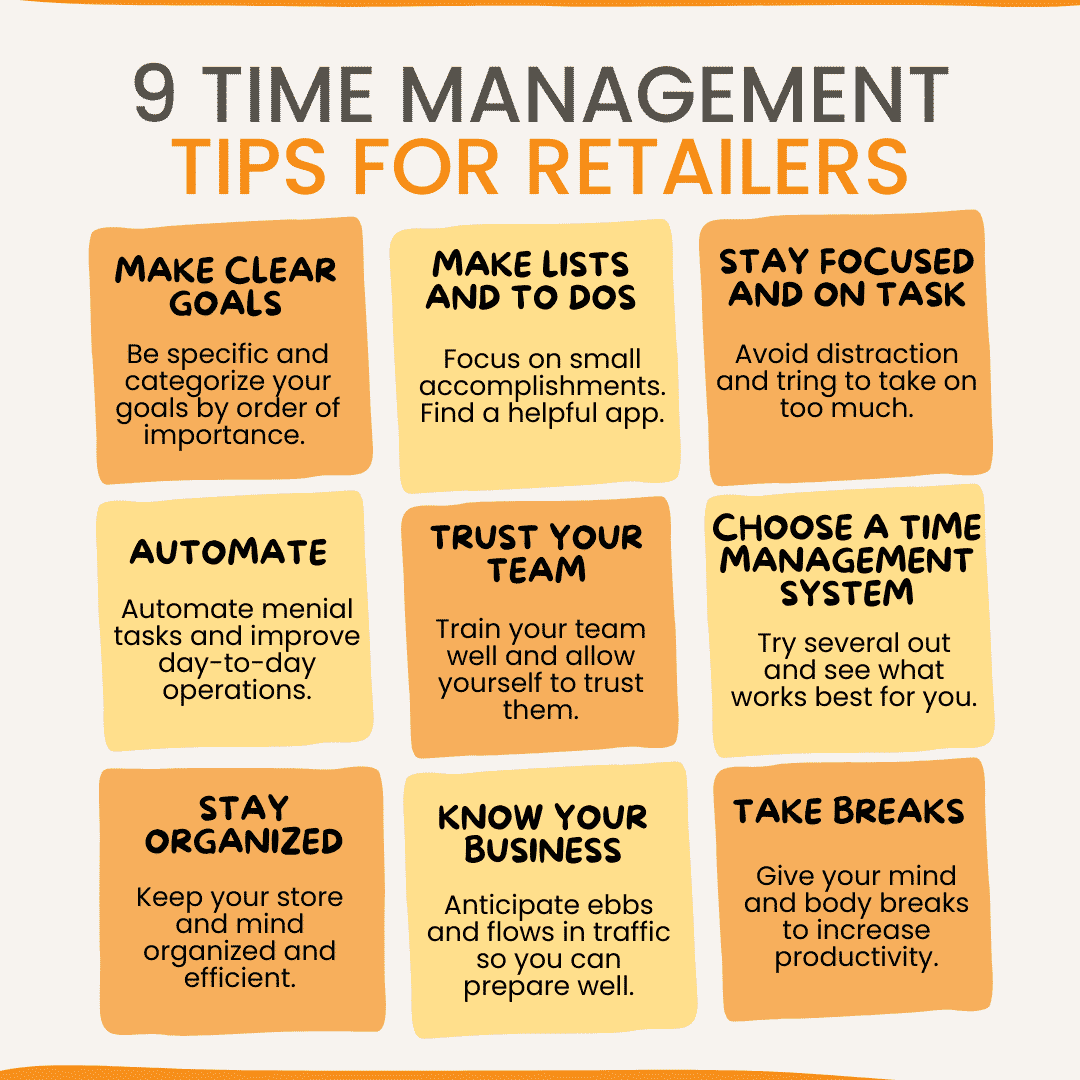 Time Management Tips for Retailers with KORONA POS
Improving time management is a constant battle. And one that even the most successful people in the world are still trying to figure out. Try out different strategies and see which work best for you. You might even succeed with something more extreme. Jeff Bezos, for example, famously took two full weekdays off every week during the early days of Amazon in order to clarify his goals and vision. Don't be afraid to think outside the box.
And let us know if you're interested in how your retail point of sale can save you and your employees time, and improve your business. We offer a free trial and always have someone around who can talk to you about everything KORONA has to offer.