Last Updated: February 14, 2022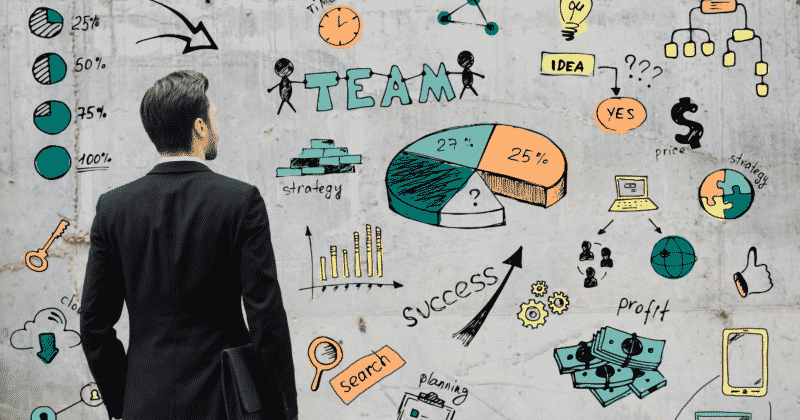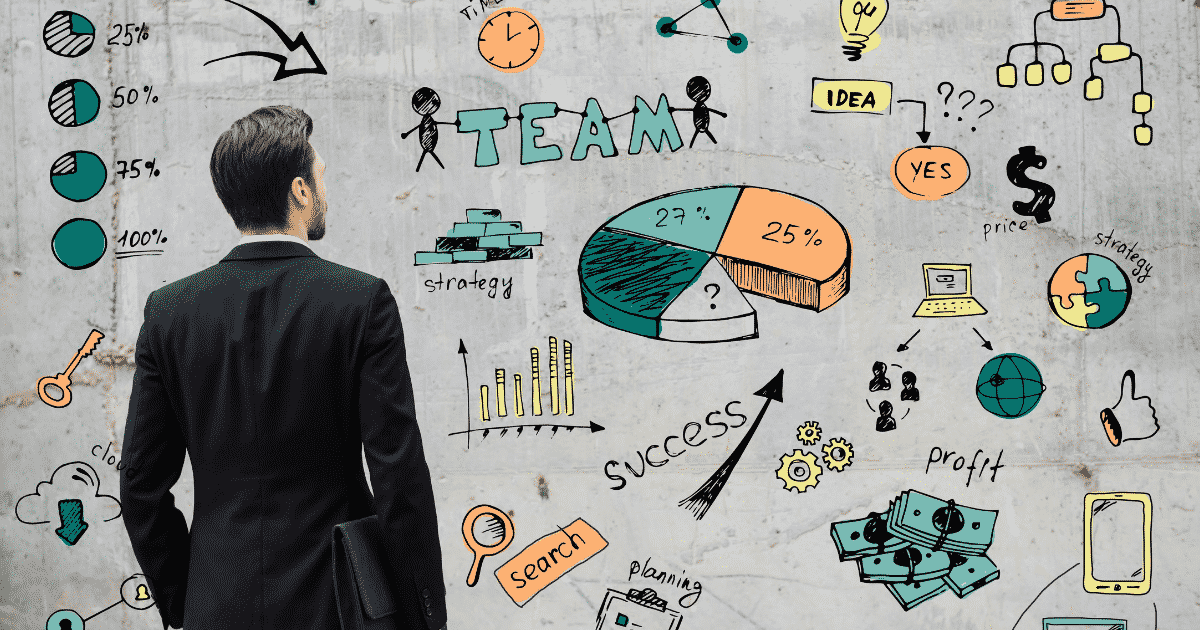 The bottom line for any retailer is profit. Unfortunately, profits come in waves, and even the top retail stores have slumps. Whether it's seasonal, construction outside your front door, new competition or any number of other possible factors, it's important to find ways to help increase traffic and boost your sales.
This doesn't mean that you need to sell to your customers. Many retailers are afraid of being perceived as salesy or gimmicky. However, you should be able to strike a balance between this and providing excellent customer service and a great product. So today we have 10 strategies to increase retail profit and help your bottom line.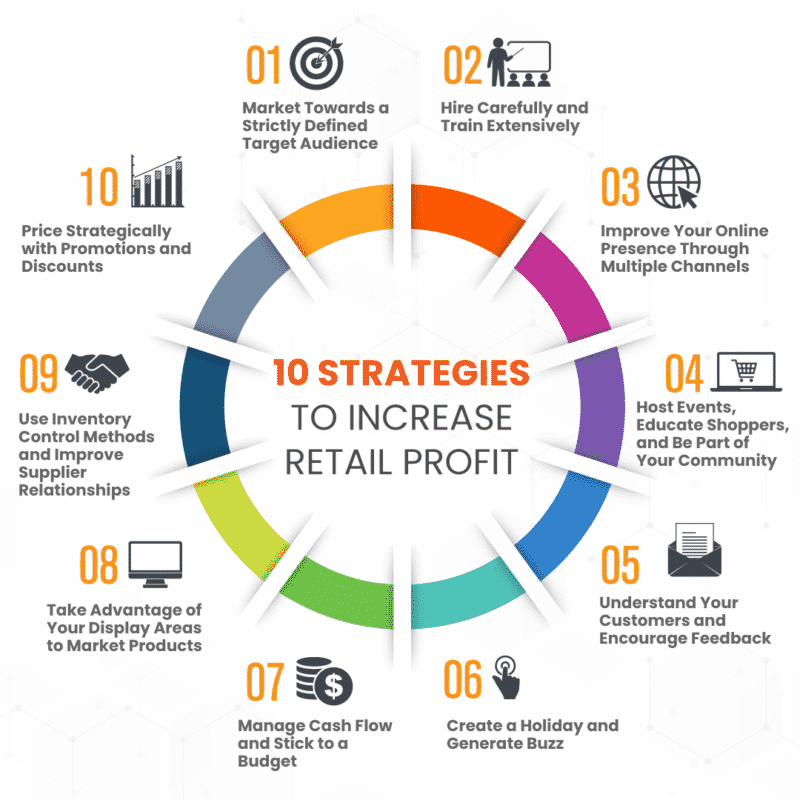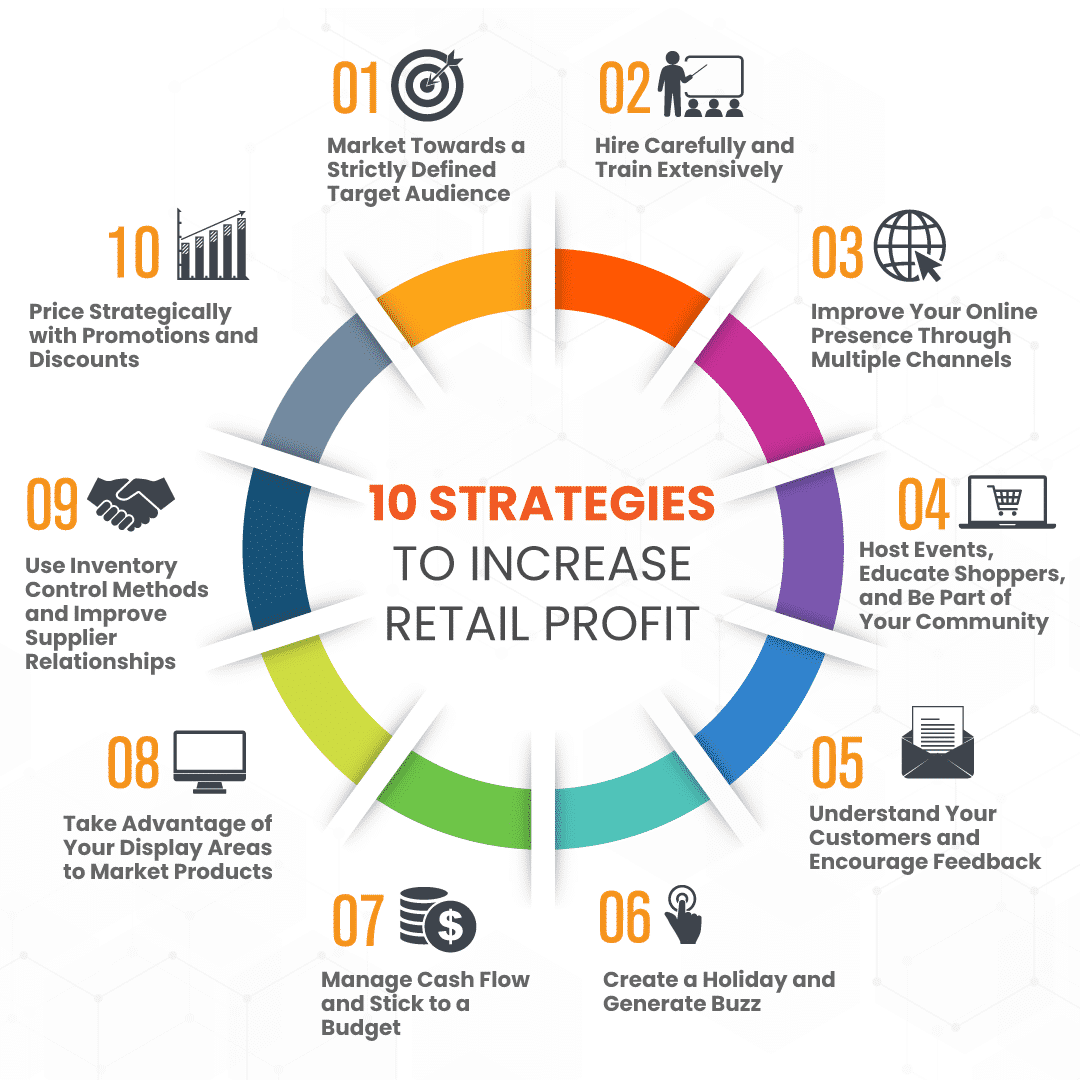 1. Niche Marketing for Higher Profit Margins
You hear a lot about niche marketing these days, but how does it apply to your retail store? This simply means that you should market toward a strictly defined target audience. Ideally, this saves you time and money by making sure that your marketing is hitting the eyes and ears of those people most likely to purchase your product. In turn, this will provide you with a great return on your marketing and advertising investment, resulting in higher profit margins. During this process, any retailer must carefully decide exactly what its role in the market is and how best to establish a presence in that market.
Equally important is the follow-up to any marketing or ad campaign. It can be difficult to determine how successful a campaign might be, so an audit must follow. This will help you gauge the effectiveness of your strategy and better plan for the next one. Through sales reporting, your retail point of sale system can be your guide during this process, helping you to identify your money making products and strategies.
Frequently Asked Questions About Retail Profits
What is retail profit markup?
Retail profit markup is the cost difference between how much the product was purchased for and how much the product will be sold for. Most businesses will analyze the markup by a percentage sum.
How do you calculate the profit markup percentage?
Selling Price of Product – Cost of Product = Markup ÷ Cost of Product × 100 = Mark Up Percentage
What is retail profit margin?
Using the same denominators as markup, the retail profit margin is the calculation between how much you sold your product for and what your profit will be from your product's selling price.
How do you calculate profit margin?
Markup ÷ Selling Price of Product × 100 = Margin Percentage
Strategies to Increase Retail Sales with KORONA POS
KORONA POS is here to help you boost your sales with the best POS system on the market. If you're in the market for a new point of sale, click below to give KORONA POS a free try. We're proud of what we do and always love talking to businesses that are just as passionate about what they do.