Compliance is an indispensable aspect of running a cannabis retail company. In the places that have legalized recreational and medical marijuana use, state governments use technology to ensure that they know how and where each cannabis related product is cultivated, produced, transported, and sold. Thus, dispensaries must use track and trace systems to monitor all of the products they sell.
Metrc have exclusive contracts with more than nineteen state governments out of the thirty-seven with legal cannabis. Indeed, they are now easily the most prolific government-facing compliance technology company in the field.
But what is Metrc used for at dispensaries? Cannabis retail businesses in states with Metrc mandates must integrate their inventory and point of sale systems to remain compliant. Read on to learn more about how Metrc works and how it's used in conjunction with retail POS and inventory management.
Table of Contents
What Does Metrc Stand For ?
A Florida-based supply chain technology company Franwell secured a track and trace contract with Colorado's state marijuana regulators in 2011. Standing for "Marijuana Enforcement Tracking Reporting Compliance," in 2013, Franwell established a subsidiary called Metrc, LLC.
Metrc raised $50 million in 2018, with funding from Casa Verde Ventures and Tiger Global Management. They now have contracts with the state governments of AK, CA, CO, LA, ME, MD, MA, MI, MO, MN, NV, OH, OK, OR, WV, and Washington D.C.
Metrc is a government-facing technology system meaning that they report directly to state compliance programs. They utilize a monitoring technology called radio frequency identification (RFID) which uses electromagnetic fields to communicate with special readers, much like a modern barcode scanner. Its technology platform integrates with software programs used at all stages and in all domains of the marijuana industry to track the complete life span from when a plant begins to mature, to when a marijuana product is sold in-store as flower, edibles, or concentrate.
Metrc Compliance: What is it?
Metrc uses their proprietary RFID tags with unique chips that make it nearly impossible to counterfeit or divert. These RFID tags are made for both plants and products, depending on what stage of the process is being tracked.
Maintain Strict Monitoring
The digitized tagging format that Metrc uses makes it extraordinarily efficient and accurate at tracking all cannabis products. Every marijuana plant, package of edibles, oil, and flower must be accounted for and scanned in at each and every grow site, transport vehicle, and dispensary location.
Moreover, if any irregularities or red flags occur when checking products in and out of facilities, Metrc will notify local government cannabis regulators. This could potentially lead to steep penalties or even temporary or permanent closure for non-compliance.
Thwart Piracy and Illicit Sales
The regulations in the dispensary marketplace are meant to keep cannabis products from being diverted to the black market or across state lines. States where recreational cannabis is legal hope to make sure that intoxicating marijuana products don't make it into the hands of underage children.
In Case of a Recall
Additionally, if there is a case of tainted or improperly produced cannabis goods, state regulators will easily be able to track down and recall all of that batch. Much like food and beverage supply chains, Metrc can help account for the whereabouts of a bad product in each and every retail location and pull them from the shelves.
Provide Insights
Metrc also provides governments with sales insight, illuminating the entire flow of products and revenue statewide. Undoubtedly, this helps states better understand how their tax laws are working, what their residents' consumption patterns are, and if new initiatives are bringing about desired results.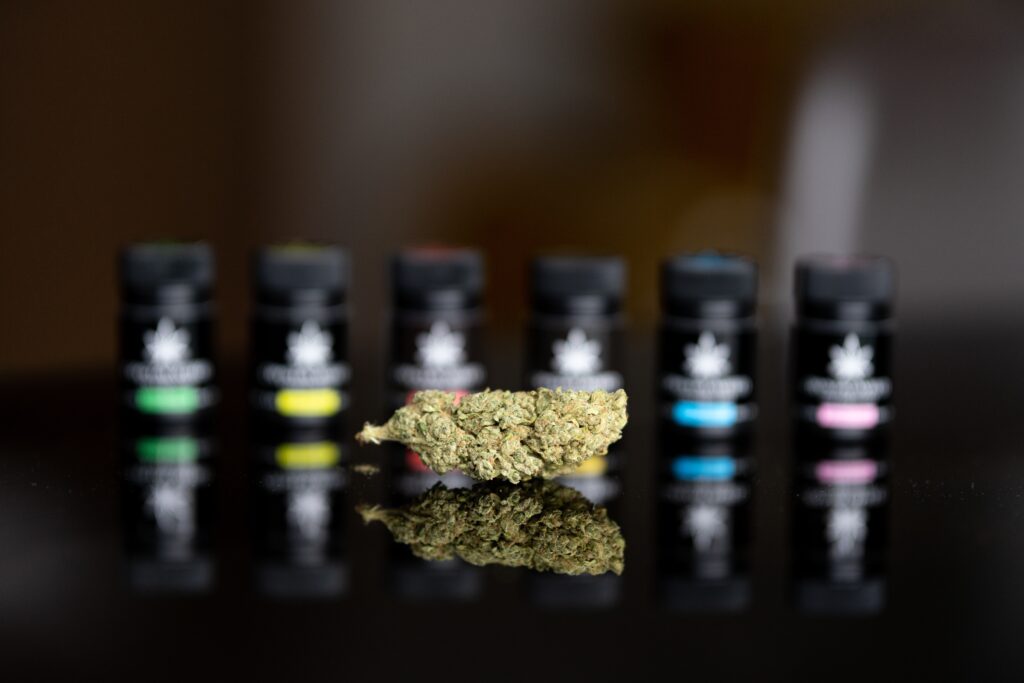 How To Use Metrc In Dispensaries
To put it plainly, if you own a cannabis retail business in a state with Metrc, you will absolutely need to use their track and trace functionality. There's no way around it! Luckily, modern dispensary POS systems can automatically report daily sales to Metrc to ensure full compliance without adding any significant hassles to your business's operations.
Metrc API
Metric offers an open API that integrates with smart POS systems, such as KORONA POS, to seamlessly upload your daily sales into their system. While it is possible to manually enter data into Metrc, this integrated feature streamlines your compliance, removing the possibility of human errors that could lead to costly run-ins with state monitoring bodies. In addition, it cuts out unnecessary labor costs for data entry.
Seed-To-Sale
Really, only vertically-integrated marijuana enterprises will be required to use business-facing seed-to-sale software. If you are operating a consolidated cannabis business that cultivates, processes, packages, and sells your product completely in-house, you will need to shop around for a seed-to-sale system such as BioTrack.
As far as retail-only dispensary businesses are concerned, their seed-to-sale necessities revolve around keeping track of all of their inventory, and synching up their product and sales data with Metrc or whatever government track-and-trace system they are using.
Metrc Training For Budtenders
Dispensary employees must register and train with Metrc's free and extensive virtual orientation program. In addition, a dispensary owner will need to go through a Metrc account manager certification. All of this must be completed after licensing and before your first sale.
Fortunately, Metrc offers a "free" training program for marijuana industry workers. As long as you're paying your dues and maintaining an active membership, Metrc will help train your staff in all aspects of working with their software and hardware.
Metrc Reports: What's The Cost For Dispensaries?
Retail-only cannabis businesses must pay $40 a year to be a licensee. In California, this fee is actually built into state licensing costs. From there, dispensaries are required to pay more fees on a sliding scale depending on how much inventory they hold and the amount of data they upload onto the Metrc system.
Growers and processors need to pay small amounts for each and every Metrc tag that they use. This cost is built into the price of the wholesale items that retail-only dispensaries acquire from suppliers.
Metrc Integration With KORONA POS
No need to worry about staying compliant or wasting time manually entering sales data onto track and trace software. KORONA POS offers seamless integration with Metrc's API. With the best point of sale in the cannabis retail industry, KORONA POS also integrates with business facing seed-to-sale compliance software applications such as BioTrack.
Our point of sale is the most competitively priced in the cannabis market and offers superior, hands-on customer service. The solution was built for retail first, so it's meant to give dispensaries more insight into their operation, more efficiency and accuracy with their product inventory, and more opportunities to scale and improve profits. Give us a call today to find out more about our state of the art, cloud-based system.
FAQs: Metrc For Dispensaries
What does Metrc stand for?
Metrc stands for Marijuana Enforcement Tracking Reporting Compliance, and they do just that. They offer government-facing track and trace monitoring to follow every step of the flow of marijuana products from initial plant maturation to dispensary transaction.
How can I learn Metrc?
First, register your marijuana business and pay initial license fees. Then you can use Metrc's virtual training module to learn everything you need to know about using it. After familiarizing yourself with Metrc's workflow, requirements, and terminology, you can take a multiple choice test to become certified. 
What is Metric API?
API stands for application programming interface. It allows for two computer programs to communicate with each other. As for Metrc, their API allows you to integrate your seed-to-sale, POS, or inventory platform directly into their system. That way you can automatically push daily sales and stock reports.
How much does Metrc cost?
To get started, Metrc charges $40 for a licensing fee, except for California where it is built into state certification costs. Beyond that, Metrc offers a sliding scale pricing model depending on size of inventory and data uploads. For retail businesses that do cultivation and processing, they will have to pay a small amount for each RFID tag they use to track plants and products.