Partnering with Dauntless, KORONA POS has been in the cannabis market from the very beginning, integrating with various software partners to provide an all-in-one solution for dispensaries across the United States and Canada. And with the cannabis industry booming across the country, more and more entrepreneurs need the right dispensary POS systems to run their business.
Dispensaries are a new retail niche and comes with heavy regulation from city, state, and federal governments. Therefore, the software comes with some unique features and integrations to serve the entire business.
We always like to check in our customers to see how business is and make sure KORONA POS is a success for them. We stopped by Green 2 Go Recreational in Washington state and spoke with one of their co-founders, Steve Lee.
What Is Green 2 Go Recreational?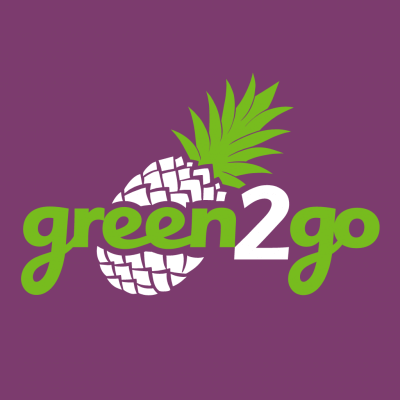 Green 2 Go Recreational is a cannabis business based in Washington state. The high-volume retailer has two locations, one nestled in the heart of Washington's wine country in Kennewick and the other further northeast in Tokio. Additionally, they have a CBD shop in downtown Kennewick called Green 2 Go Wellness +. Together, the locations are some of the busiest in the state.
Green 2 Go offers a wide range of cannabis products, including flower, edibles, tinctures, pre-rolls, topicals, beverages, concentrate, and vapor. Their vast product selection has made them a popular destination for locals and tourists alike, making them two of the most popular cannabis spots in the state.
They're known for their friendly staff, high-quality products, online pre-ordering, and community involvement. Their co-founder, Steve Lee, has been a part of the community for years, and strives to make sure that his businesses do the same.
Why They Needed KORONA POS
Green 2 Go made the switch to KORONA POS in 2018. Prior to that, they had had some problems with their point of sale solution.
They had been using Green Bits, another cannabis point of sale solution but, according to Steve, "had been experiencing downtime due to software server error or software failure." In total, he estimated that it was costing his business an hour or more a month. With such a high-volume business, this downtime was costing them a lot of money every month.
Additionally, slow transaction times were making Green 2 Go customers frustrated and diminished the number of transactions they were able to complete each day. Even a few lost transactions a day can cost a dispensary tens of thousands of dollars at the end of the year.
In other blog posts, we've looked at instances where a seemingly small detail in operation can actually have a large impact on a business's bottom line. Steve's experience with their old POS system offers a few perfect examples of this. Luckily, they found KORONA POS!
How Business Has Improved with KORONA POS for Dispensaries
Software Reliability
First and foremost, according to Steve, they've experienced "zero seconds of downtime" since making the switch to KORONA POS. "It's been an incredible thing for us. And it's saved us a lot of money. It's made a lot more consistent experience for our customers, and we no longer have to turn people away at the door and say, 'I'm sorry, our solutions aren't doing their job for you.'"
Fast, Hardwired Peripherals
Steve also brought up KORONA POS hardwired peripherals. The point of sale desktops, inventory and ID scanners, and printers have increased the efficiency of his business and directly grown their profits. Because KORONA POS's peripherals can be wired directly to the POS station, registering a scan, processing a card, printing receipts or coupons, and completing the final transaction will all be speedier.
Wireless hardware may be convenient, it will suffer connectivity issues, resulting in more downtime and longer lines. As Steve puts it, "It doesn't sound like a lot, but when you're saving 3 to 4 seconds on the process of scanning and printing an item over the course of the day when we do a thousand transactions, that means many more customers can be helped in that amount of time."
Time Clock and Accounting
KORONA POS also integrates with time-clock management and accounting software. Together, this has saved Green 2 Go's bookkeeping department hours of labor each month, in turn saving the business a lot of money.
eCommerce Integration
Though cannabis shoppers can't order products for delivery online, they can use an online menu to submit pre-order requests. This allows shoppers to skip lines in the dispensary, and be in and out with their purchase more quickly. KORONA integrates to an online menu and eCommerce platforms that keeps real-time inventory for each location, allowing shoppers to reserve product and pick it up in store at a later time. This also helps keep lines shorter and ensures an accurate inventory count at all times. Green 2 Go has seen an additional 300-400 online order every day with this integration.
Multi-Vertical Scalability
Finally, Green 2 Go has benefited from KORONA's scalability. Steve bought the software for his cannabis shops, but he's been able to use KORONA in his other businesses, too. Because KORONA has developed unique software for specific retail verticals, the solution is a great fit for entrepreneurs who run various businesses. Using a single system means that keeping track of inventory, total sales, accounting, etc. will be a whole lot easier. "KORONA has been the only software solution that has been put in front of us, even to this day, that can handle the complexity of a paraphernalia store, and i502 retail store (cannabis retailer) and sort of any other business line item that you can throw at it.
Try Out KORONA POS for Yourself!
Steve summed up his experience with KORONA POS nicely:
"I can't say enough good things about KORONA. Time is money, efficiency is money, consistency is money. KORONA has efficiency, consistency, and all the things we to not cost us extra money. It has been the best money we've spent in our business. Period. We know that other solutions that are popular in the industry do not provide that. So if you're actually looking for consistency, real traceability, and state compliance, KORONA is the only thing."
If you want to see how KORONA POS can help your business like it has Steve's, contact us to speak to a product specialist, get a quote, and set up a demo. Click below to learn more!