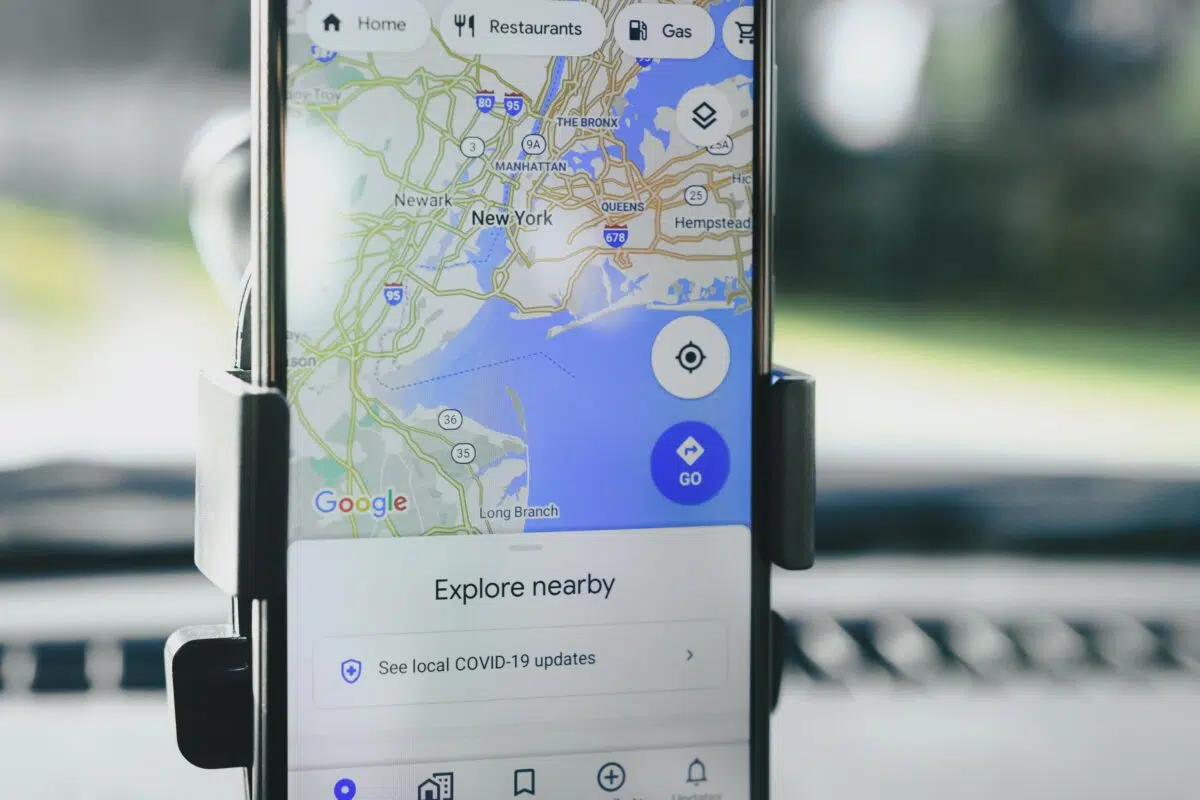 Everyone wants to be on the first search engine result page (SERP). Whether you are running a publication, a service, a restaurant, or a retail and brick and mortar shop, having your business pop up on Google searches puts you in a position to generate more traffic and increase sales.
The main point of local SEO is to generate traffic to your local brick and mortar businesses. In the case of search engine optimization for local retail businesses, making it into the Google Map Pack is the holy grail. In fact, almost half of the local clicks on search results come from Google Map Packs.
So what exactly is the Google Map Pack? How does it benefit retailers? And how can your business get on Map Pack? This blog will cover all of this and more.
Table of Contents
---
What Is The Google Map Pack?
The Google Map Pack is a set of three businesses that Google Maps features at the top of their SERP page. This pack shows up inside a box above any of the first text results, making this extremely valuable real estate for local retail businesses.
As we all know, Google's algorithm ranks what they deem are the most high quality or relevant results. Google uses several analyses to decide which businesses to put at the top.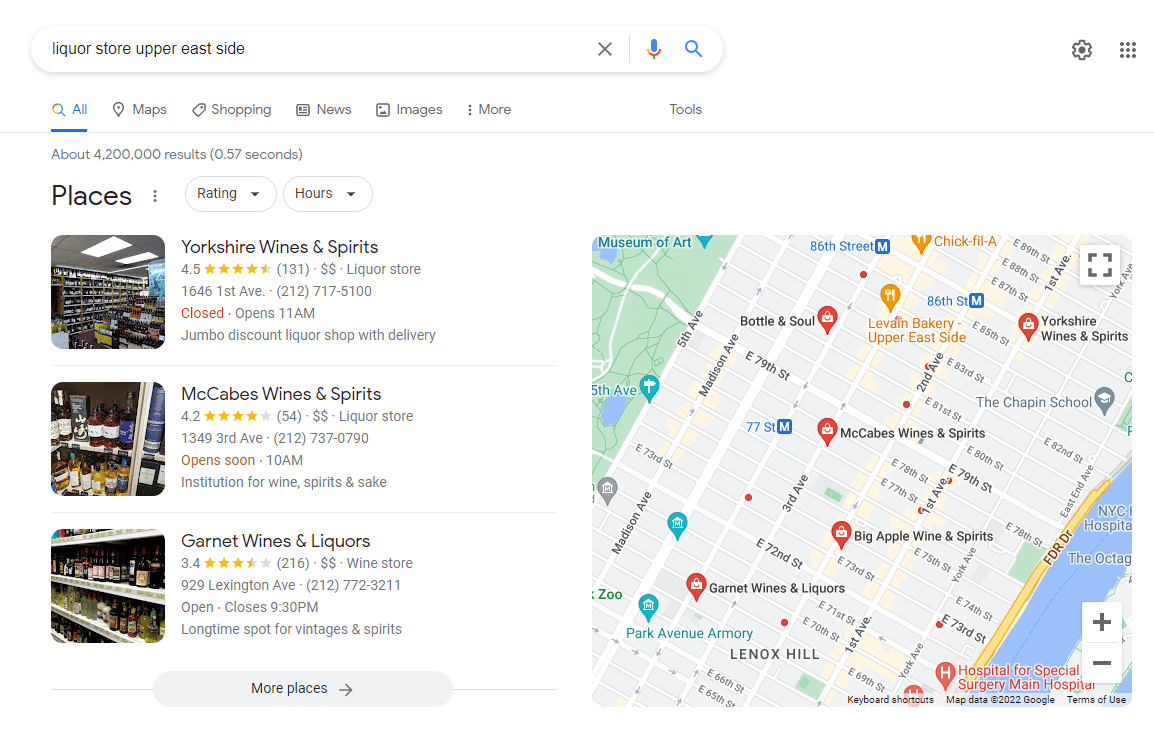 ---
How Does Google Rank Your Business?
While it's a bit unclear as to exactly how the algorithm exactly works, there are several factors that are generally understood to have a clear influence on rankings. On their support website, Google explains that they use the following criteria to rank local SEO:
Complete data
Verified locations
Accurate hours
Review management
Quality photos
In-store product listings
It also says that it considers "relevance, distance, and prominence." The prominence aspect, in particular, is something that you can improve and build upon, which we will touch on in the following sections.
Do You Pay To Be On The Google Map Pack?
You can't pay Google directly to be put on their Map Pack. It's not like buying ad space. However, there are several third-party agencies that you can hire to improve your local SEO. These software companies offer analysis to see how you are ranking and how you can improve your online presence. Optimizing your local searchability will greatly increase your chances of ending up in the Google Map Pack.
Optimize Your Google My Business Page
The first step in getting started is officially registering your Google My Business account. Fill out your profile with as much accurate information as you can. Include a detailed description of original content describing your business and what makes your company special.
Remember to write everything correctly the first time, and then stick with that exact format every other place that your information exists on the internet. That means that descriptions like "NE 33rd St" will always be written in those exact numbers and letters, not "Northeast 33rd street", for example.
Next, if you are the official owner and operator, claim the business and get verified through their mail, phone, or email certification process. Strategically and carefully add the category of business, as well as any applicable attributes.
Posting photos that help depict what your business actually sells sends positive signals to Google's search rankings. This must at least include a profile picture and a cover photo to show your company's branding and personality.
Finally, add relevant keywords to your Google My Business profile. Anything about what you sell, whether it's organic, artisanal, made in America, etc. This will help increase your searchability and drive customers toward your business.
See relevant: Google Local Inventory Ads: A Retailer's Key to Digital-Physical Synergy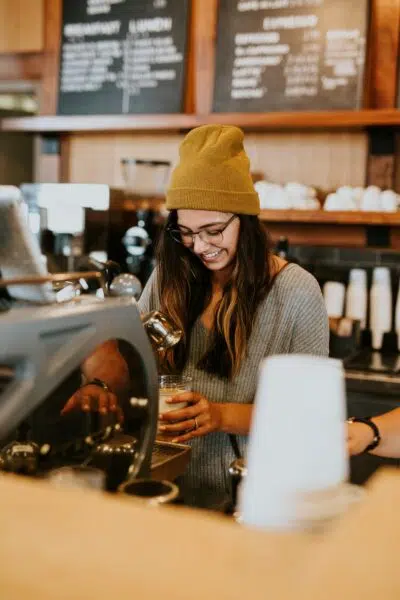 Do What You Do Well
Finding a niche can help ensure success and searchability. It's simple math. If you do something specialized in a town without too much competition, your business is more likely to pop up in a local business search on Google.
Therefore, performing market research and choosing the right real estate location to ensure that the market isn't over-saturated can help ensure that you will stand out as a retail brick-and-mortar shop. If you know your audience, perfect your craft, and have a firm grip on what kind of demand is out there, you have a greater chance of generating enough traction to rank well.
In turn, you'll have a great shot at landing a spot on Google Map Pack!
Reviews Are A Major Factor
Getting positive feedback written about your company helps tremendously to get featured by Google. Providing excellent customer service is crucial to turn positive experiences into positive reviews. Properly training your staff and treating them well with competitive pay and benefits is the right way to run your business and can pay huge dividends in the long run.
Not only does Google reward good reviews, but they also reward more reviews. Try to encourage your shoppers to leave reviews after a shopping experience in your store. You can even offer incentives like discount codes and promos for completing feedback surveys. The more the merrier. And with an abundance of positive reviews, you are much more likely to make it into the Google Map Pack position.
Finally, consider responding to your reviews as well. It increases customer engagement and shows that you care about each and every customer that steps through your door.
Get Mentions And Backlinks
Expand your listings to as many platforms as possible. This increases your exposure and provides backlinks and citations to build authority for your business information. LinkedIn and Facebook profiles can help drive traffic back toward your website, as well as indicating that your business is legitimate to Google's search crawlers.
Review websites such as Yelp and TripAdvisor also provide a platform on which you can claim ownership, respond to reviews, update information, and provide citation backlinks to your website and Google profile.
Don't forget that while Google sometimes seems like the only priority, adding listings to Yellow Pages, Yahoo Local, and Bing Places will further fortify your company's searchability and legitimacy. Even a niche blog or small-town periodical feature could help boost your local searchability on Google, enhancing your chances of popping up at the top of a Map Pack.
Optimize Your Website With Relevant Information
Incorporate markers on your website that point back to relevant information. For example, put the name, address, and phone number of your brick-and-mortar location on every page within your domain. Include an "About Us" section describing your business and how it fits into the local community.
You can further confirm your location's accuracy by using a pinned address within an embedded Google map directly on your website to signal to the search engine that you are, in fact, exactly where you say you are. 
Don't forget that you can enhance your local SEO by including relevant information about your products and how they fit into your specific neighborhood, city, or state. For example, if you own a beer shop, you can make a post about a local brewery highlighting that you carry craft ales from your town.
Better yet, add some information about what artisanal cheeses from the area go well with your beverages. All of these mentions of such connections and products on your website will improve your local SEO.
Utilize Available Technology
There are plenty of tools out there that you can use to optimize your local presence without spending too much money. These include traffic and ranking analytics as well as SEO tools to implement on your website.
Yoast For WordPress
Consider adding the Yoast plug-in if you're using WordPress to build your website. You can automatically make sure your SEO is in order by using their toolset. All of the details that you need to be aware of, including keywords, meta descriptions, tags, and more, will be requested and analyzed by Yoast.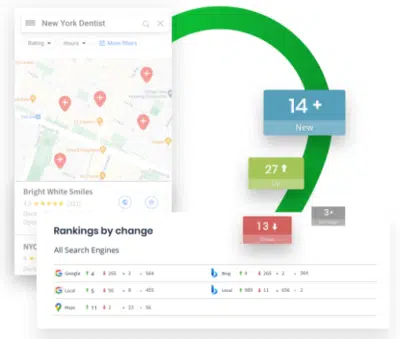 Use A Local Rank Tracker
There are many applications that analyze how your local SEO is performing. These trackers help you isolate certain keywords to see where your business ranks for different locations and across different times.
Of course, these software programs offer a range of features, contract options, and pricing tiers, so implementing them will depend on your company's budget and demand. Check out the services provided by Bright Local and Moz, to name a few.
KORONA POS Integrates With mapAds
KORONA POS comes pre-configured with mapAds. This back-end widget automatically uploads all of your products to Google for increased visibility for free! mapAds also offers the option to pay for ads on Instagram, Facebook, and YouTube if the merchant desires to do so.
KORONA POS offers a powerful point of sale with built-in sales and inventory analytics to help you make the most of your data. Plus, we offer the best customer service in the industry. Give us a call today to learn more about our competitive pricing and schedule a demo to see what we're all about!
FAQs: Google Map Pack
1. What is the Google Map Pack?
The Google Map Pack contains the three local business listings that pop up at the top of Google's search engine results page. These businesses rank the highest for local SEO and have been selected by Google to be featured above everything else. As a brick-and-mortar retail business, the Google Map Pack can help your foot traffic and sales increase significantly. 
2.
How do I rank for Google Map Pack?
There are a number of different ways you can optimize your business to show up on Google Map Pack. Work on your local SEO by making sure that your listing is accurate and descriptive on Google My Business. Generate as many positive reviews as possible on Google Maps, as well as through other pages like Yelp and Tripadvisor. Remember to put informational, relevant content on your website that matches your Google profile and explains what you sell and where. 
3.
What is local business SEO?
Local SEO (search engine optimization) refers to optimizing location-based searches so that your business shows up when people look for products or services. The point of local SEO is to drive traffic to your website and brick-and-mortar locations. Improving local businesses' SEO can significantly help businesses increase their exposure and revenue. 
4. Is local SEO paid?
You don't pay for local SEO directly. Optimizing local searchability doesn't cost money in the way that paying for ads does. However, keeping your SEO ranking competitive does take time and energy. Often businesses will outsource the work to third-party agencies or pay to use software to help analyze and enhance their local SEO.