Updated: January 19, 2023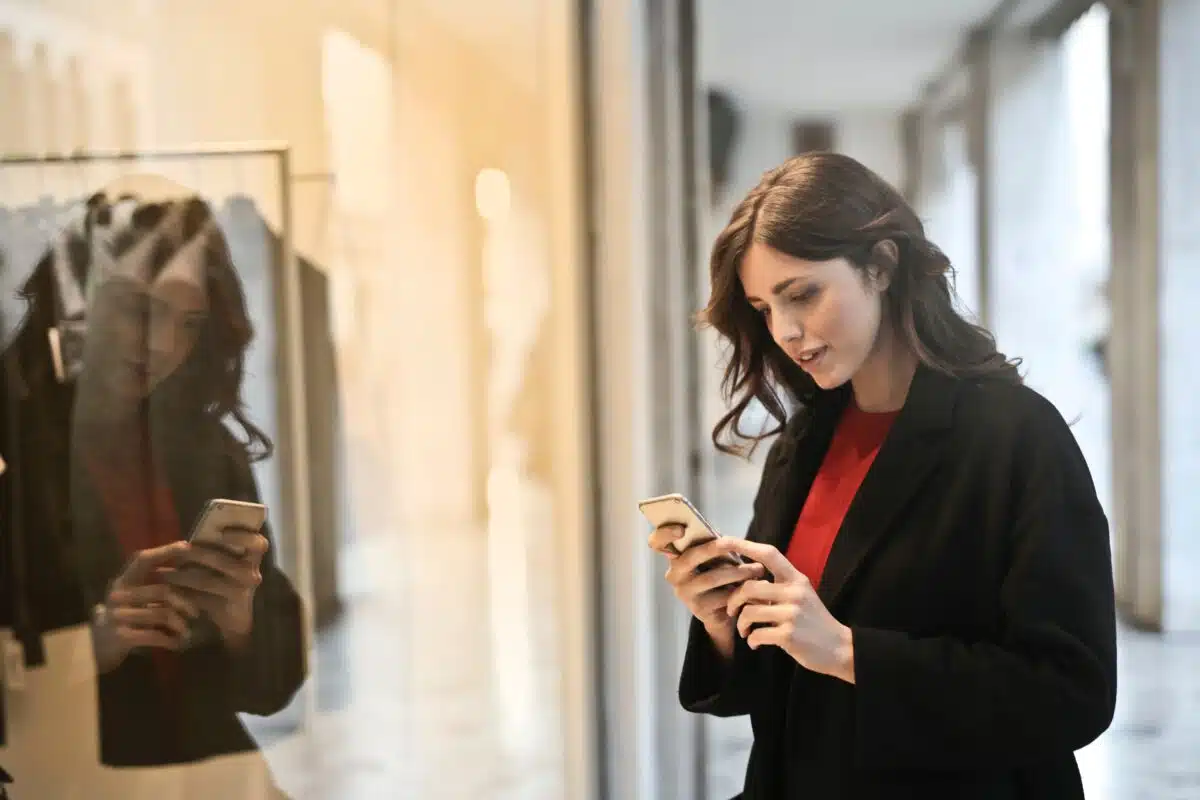 Showrooming came about with the emergence of more ubiquitous smartphone use and eCommerce giants. These developments allow consumers to shop for products in person, while comparing prices online. Most often, they will purchase the cheapest offer, even if it's not from the retail store at which they were shopping.
The dreaded "no thanks, I'm just looking" response from a shopper doesn't have to be so bad, however. It's important for retailers to find ways to improve sales without trying to completely eliminate showrooming. After all, some showrooming shoppers are here to stay. Amazon, Walmart, and other big box chains aren't going anywhere. Neither are smartphones. So what are some ways to prevent showrooming at your store? Consider these tactics that can keep customers in your store and boost your sales immediately:
Start with Your Staff Training
It's important to approach your training from an educational perspective. You don't want to just be creating a team of salespeople. Instead, think about training experts. Remember that personal interactions and direct customer service are the biggest advantages of brick and mortar stores over eCommerce. Moreover, creating a memorable experience for a customer is much more valuable than upselling an item, or trying to push a few extra purchases. Excellent customer service has proven to be key to success, and can create lifelong loyalty and plenty of recommendations.
With great product and brand education, you're showing your customers that you are selling items that improve their lives, not simply trying to make a profit. In turn, people in your store will be much more confident making a purchase immediately rather than shop around for the cheapest option available online.
Design a Smooth Checkout Experience
Long lines and confusing checkouts are a great way to lose sales. Your customers will quickly find a more convenient option online. One of the major forces behind soaring eCommerce sales is the convenience of the experience. A brick and mortar store will never allow you to shop from your bed or toilet, but there are steps you can take to make it fast and easy.
Start by organizing your checkout lanes and adding additional point of sale terminals to streamline and speed up the process significantly. Mobile POS systems (mPOS) on tablets are a great solution. These allow you to quickly add a checkout lane, or even ring up a sale anywhere on the sales floor.
Also, consider your payment options. It's critical to accept all major forms of payment, including contactless and mobile payments. More and more consumers expect these options to be available.
Sell Your Brand
Differentiate your store by selling your brand. While this can be done with any online shop, it's easier to brand a product and experience at a brick and mortar retail store. Show each person that steps foot through your doors exactly what makes you unique. This creates a deeper connection with customers while also allowing you to identify your customer niche.
One great way to set your branding apart from online retailers is through your packaging. A regular brown Amazon package is never exciting. Find a design that makes sense for your store, especially during the holiday season when it also adds a level of convenience to the experience.
Identifying a mission or lifestyle with your brand is another great way to stand out. Again, this can be done online, but communicating it in person is often more powerful. Take retailers like Urban Outfitters or Anthropologie, for example. These stores attract customers who identify with the entire package, not just a handful of products.
All of this taken together is another great way to prevent showrooming and keep customers uninterested in strict price comparison.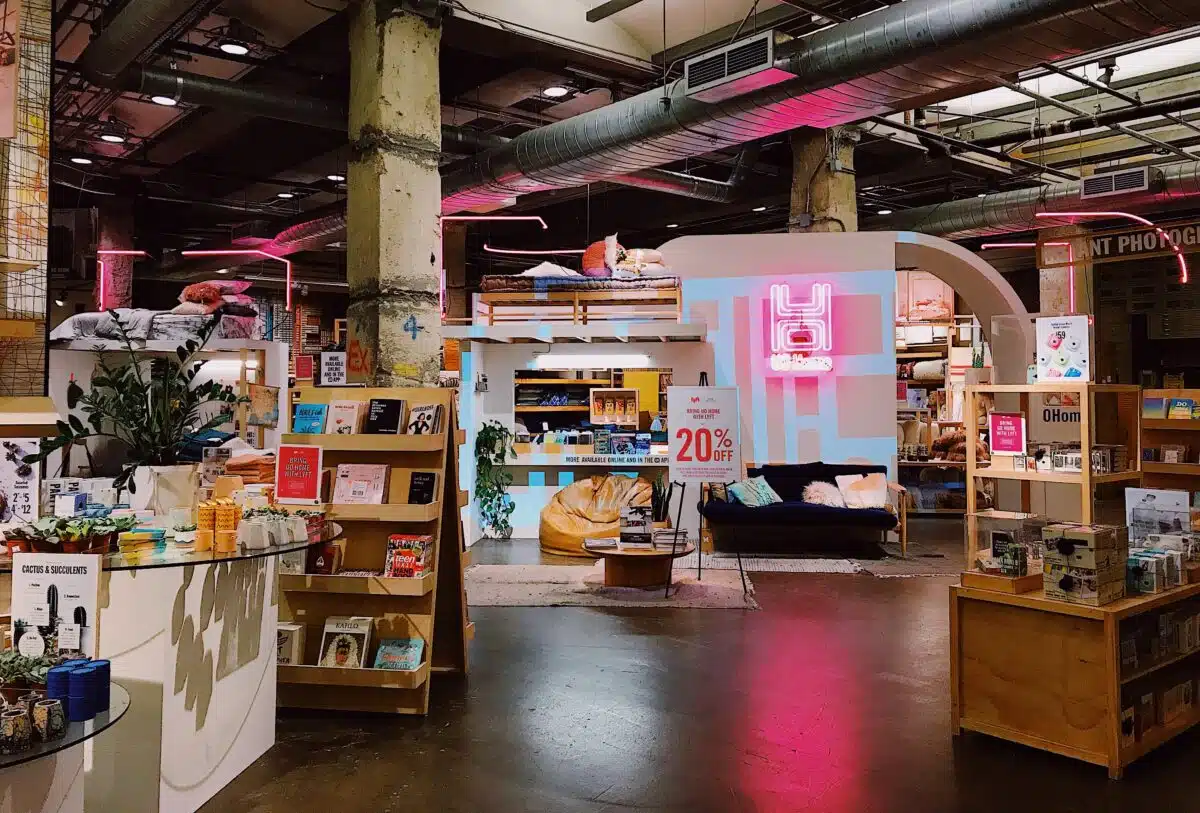 Create a Great In-Store Experience
Many retailers are focusing on ways to combine the digital and analog shopping experience. You've probably noticed a lot more technology present in many physical retail locations. This can be used in myriad ways:
Take Advantage of Your WiFi
Just because universal internet connection is what led to showrooming in the first place doesn't mean that you should avoid providing it. Instead, think about ways that you can use it to your advantage.
There are still plenty of people who are concerned with data usage and providing a WiFi connection adds convenience to the experience. As such, free WiFi can attract people into your store that might not have come in otherwise, especially tourists.
On a deeper level, however, you can also use WiFi connections to gather important data, including emails, phone numbers, or addresses. While you don't want to be too intrusive, asking for an email login for access to your WiFi is a fair request.
More advanced WiFi marketing can enable you to communicate with the customer throughout the shopping experience. You can update them on their store locations, push notifications if they're nearby promotions or sales, and send educational information about any products they're interested in buying.
For a more in-depth look at retail wifi marketing, checkout this blog: Improve In-Store WiFi and Build Your Retail WiFi Marketing
Focus on the Omni-Channel Experience
As we've mentioned many, many times, it's essential to offer a thorough, multi-channel retail experience. This means having an online store as well. More channels allow you to reach your customers in more ways. It also adds to the customer experience and will lower your showrooming rates.
One of the most popular examples of this is allowing in-store pickup after an online purchase. It saves you time and money with shipping while allowing the shopper to know that the product is in stock and avoid potentially long lines. It also gets the shopper in the store, which often leads to additional purchases.
Maintaining a social media presence will also contribute to this omnichannel experience. Social media will let your customers promote your store, instilling more trust in your product and, again, lessening the temptation for your customers to price-check every single product they pick up.
Lastly, slightly bigger retailers may want to consider having their own smartphone application. This app could even have a built-in price comparison feature. An app captures important customer information, and keeps each shopper in the conversation with your store.
Any More Ways to Prevent Retail Showrooming?
No small business will ever be able to compete with big box prices and delivery times. And it's inevitable that some customers will showroom their way right out your doors. But the strategies mentioned above are great ways to make this less likely to happen. Think about what kind of retail experience you want.
We've all shopped online because of cheaper prices, but we also have spent more in certain instances because the retail experience was simply better. Consider what made the experience superior in those cases. Give it a try and have some fun with it. As much as eCommerce has exploded, the old brick and mortar store isn't going anywhere.
Get Started with KORONA POS today!
Tell us a little bit about your business and explore all features that KORONA POS has to offer. And there's no commitment or credit card required.
Frequently Asked Questions About Preventing Showrooming
What is showrooming?
Showrooming is a tactic used by modern shoppers. It refers to the practice of visiting brick and mortar stores in order to research and see products in person, and then buying those products at cheaper prices from different eCommerce stores.
Why do people do showrooming?
People do showrooming because it allows them to see and feel (and in some cases, like candles for example, even smell!) items before they purchase them online. Shoppers showroom products so that they can get a better idea of how those products actually present in person. They then take that information and try to find their desired items from online retailers in order to save money.
How can we reduce showrooming?
You can reduce showrooming by designing an in-store experience and brand identity that is exceptional and unique. Train your staff to provide excellent customer service that conveys the value of their expertise and recommendations. In addition, try can make your store aesthetically appealing, and expedite your checkout process with a modern point of sale system.