Last Updated: January 26, 2023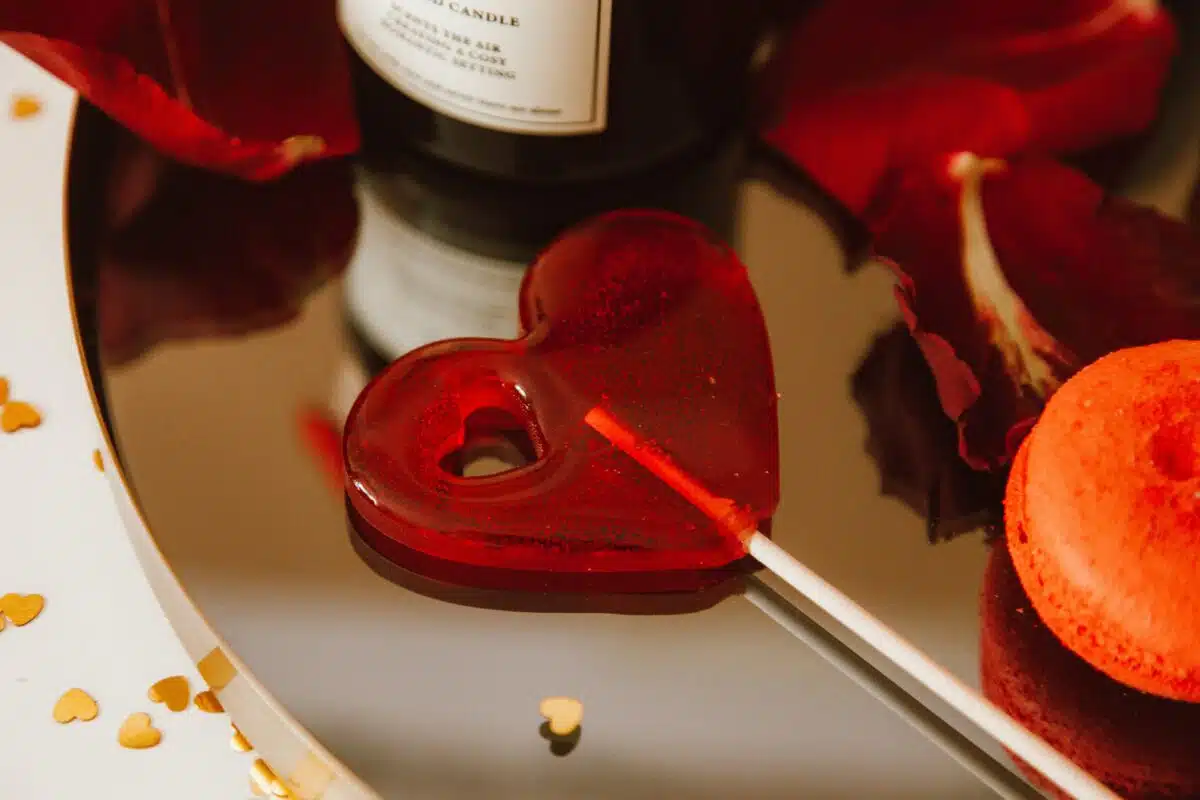 Valentine's Day has historically been one of the biggest retail days of the year. It is expected that Valentine's Day shoppers will spend nearly $26 billion in retail revenue in 2023. This holiday of love is a great time for retailers to get a piece of the pie. It's also an opportunity to attract new customers while keeping your existing clientele engaged and satisfied.
So with Valentine's Day coming up around the corner, it's important to come up with your most creative marketing plan. The key strategy? Share all types of romantic energy, tap into consumer emotions, and drive engagement. We'll show you how with these Valentine's Day promotion ideas.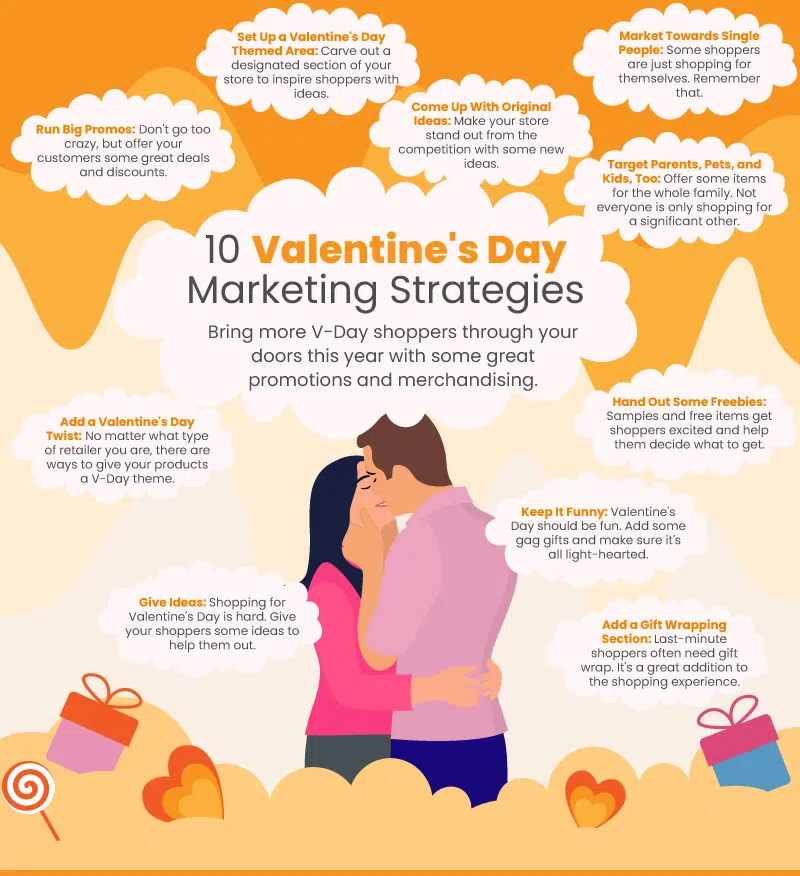 1. Run a Pre-Valentine's Promotion
Like most gift-giving holidays, most shoppers put off their Valentine's Day shopping until the last minute. One of the best Valentine's Day promotion ideas is to incentivize preparedness and run a promo for the week leading up to the day. You could even run one during the entire first half of February.
No matter what you're promoting or when you hold the sale, be sure to create a sense of urgency around it. Highlight time constraints or limited supply. This will increase attention and foot traffic in your retail store. Here's an example you could try to emulate.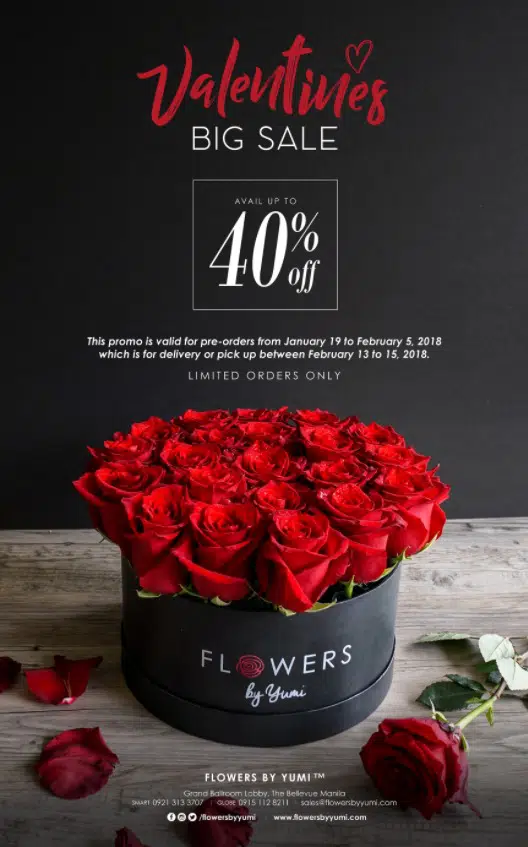 2. But Remember to Cater to Last-Minute Shoppers
Even if you get creative with the early promotions and attract early shoppers, there will still be plenty of procrastinators. Don't ignore this group.
These last-minute sales are better to run as storewide discounts. People who know exactly what they wanted to buy have probably already made their purchase. And the urgency is already there because it's right before the holiday. So running a broader sale or promotion will attract the casual shopper who hasn't decided on their purchase yet.
3. Re-Engage Lapsed Customers
If you use a great customer relationship management (CRM) or rewards program, you'll have detailed data on your customers. Use this client profiling from your loyalty program to send segmented and targeted marketing outreach to those who haven't been in for a while. Think about offering these lapsed customers a special deal to entice them back into the store.
A great way to reach this segment is through your email marketing. Send out a promotional email with a relevant sale and measure how many come back to make a purchase. You can offer a free box of chocolates or roses with any purchase over a certain amount. Take advantage of the holiday to win back a percentage of past customers.
See also: Holiday Email Marketing Ideas: How to Keep Customers Engaged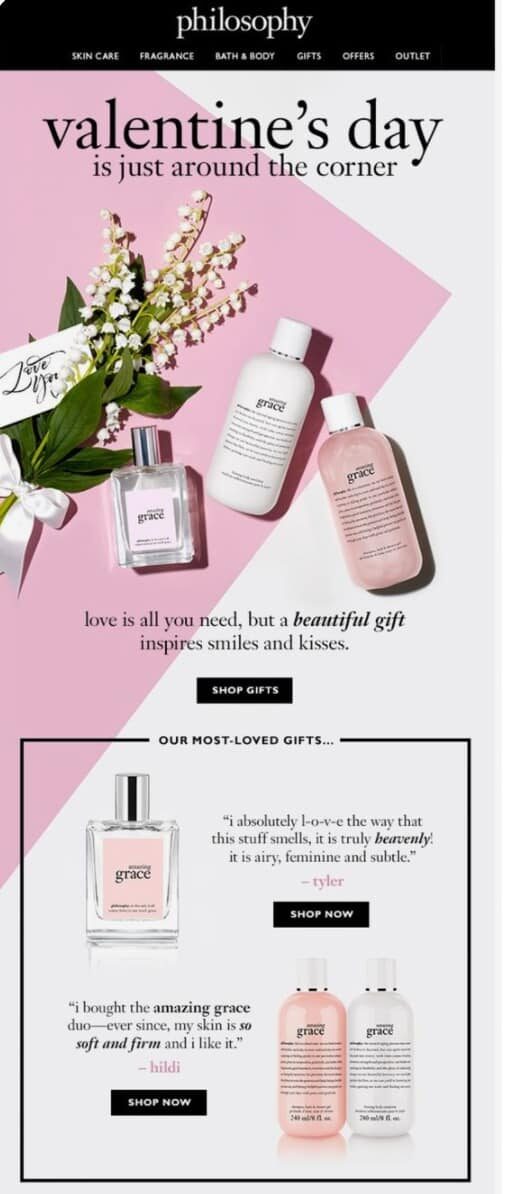 4. Also Reward Your Loyal Customers
An advanced loyalty program can create customer tiers within your CRM. These shoppers are already going to make one or multiple purchases. So rather than giving away products that they would buy anyway, think about other ways to reward them.
If you provide a service, consider offering a free upgrade, like a free facial for a Valentine's spa day gift. Offering personalized and VIP-status promotions give your regulars a greater sense of importance and value.
5. Valentine's Day Promotions For Couples
Gift-giving is fun for most of us, but we also want to buy ourselves gifts! Add to that, Valentine's Day is generally a holiday for couples. As such, marketing towards the idea of a gift or experience for two can boost your sales and offer great incentives for shoppers. Think couples massages or pre-fix dinners for two.
This type of package can come in a variety of forms to encourage a higher spend from each customer. Buy one get a second item at a discount is a tried and true type of promo. You might also offer a small bonus for buying a gift card, such getting a free popular item for spending $50 or more. Sweetening the deal by adding value for the person making the purchase can definitely increase conversion rates and customer satisfaction.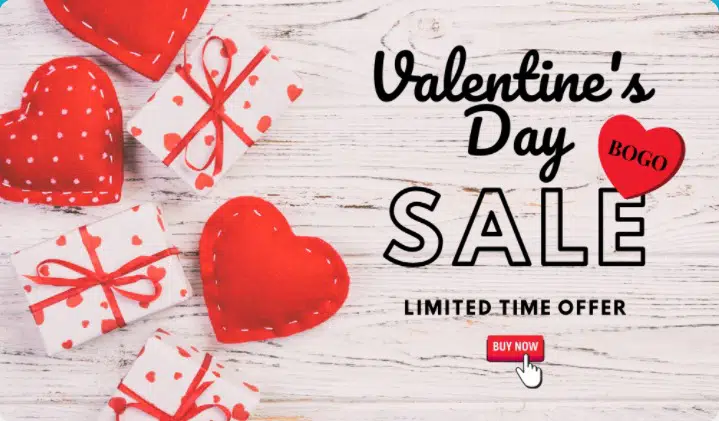 6. Market Towards Single People
There is a huge segment of the consumer market that HATES Valentine's Day (it's not exclusive to single people, either). Perhaps your retail store isn't well suited to a Valentine's Day themed promotion. Or maybe you don't like the holiday either. If that's the case, still use the day in your favor.
This is an easy way to be humorous and fun with a promotion. Plus, people love an excuse to splurge on themselves. Take inspiration from Chinese retailers, who have capitalized on "Singles' Day". November 11th is now the biggest single day for retail in the entire world. In 2021, Singles' Day sales reached $130 billion. While you might not sell to the Chinese market, you can bet that the same bachelor/bachelorette energy will drive sales if you promote self-love purchases to single people.
7. Pay Attention to Trends and Themes Around Valentine's Day
Traditionally, this holiday sees a ton of sales in jewelry, flowers, chocolate, getaway trips, cards, and dining out. Focus on these basic categories first when coming up with Valentine's Day promotions. If your retail small business is suited to sell any of these, go for it! If not, think about related products or services that you could promote.
Find ways to follow the theme, and make it clear that you're recognizing the holiday. An easy way to do that is to offer free gift wrapping on any purchase, or even free Valentine's cards. Also, think about how you can cross-promote products or upsell others. This is an easy way to bump the average transaction up a little bit.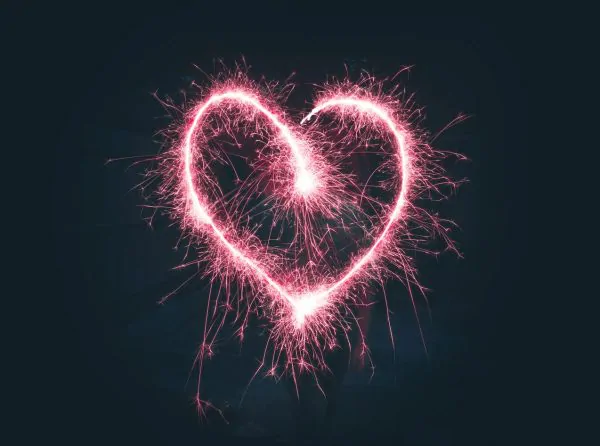 8. Valentine's Day Marketing Ideas: Engage Shoppers Online
Valentine's shopping is still mostly done in-person at brick and mortar stores, but more and more of the business is moving online. Make sure you are optimizing this area as well.
Start by carefully crafting a few promotional emails. Use pink and red and make it eye-catching. If anything, it will put your brand in people's minds. Even if you don't make a sale for the holiday, perhaps you'll attract a shopper for the future.
You also want to make sure to use your social media pages to release Valentine's related posts (just like this one!). You might even consider adding themed banners or pop-ups on your website to advertise sales or discounts.
Finally, optimize everything for mobile devices. More and more shopping or browsing is done on phones. A poor mobile experience is a quick way to lose a customer.
9. Offer Valentine's Day Promotions Gift Box Sets
Shopping for Valentine's Day can be really difficult! So make your customers lives a bit easier by giving them great ideas. One way to do this is by making pre-packaged box sets. Box sets are increasingly popular for all different holidays. They save the customer time, money, and stress. And, if done well, they look great.
If you have a wine shop or liquor store, try putting together a themed assortment of bottles. Flower shops can sell chocolate or candy assortments to accompany a bouquet of flowers.
The options are endless if you want to package less traditional Valentine's gifts, like camping gear sets, cigar boxes, or whatever it is you sell. A little direction and the power of persuasion can go a long way towards increasing your retail sales this Valentine's Day.
10. Partner with Other Retailers with Your Valentine's Day Promotion Ideas
January is a tough month for many retailers (even though it doesn't have to be!). And Valentine's Day is the first major consumer day of the year. So chances are, all retailers are pretty much in the same boat.
Think about neighboring businesses that would be fun to team up with and cross-promote. It helps build community for small businesses, and is a great way to group different types of gifts together. A classic example would be offering theater discounts if guests eat at your restaurant prior to the show. Working together with other SMB owners will also give you better promotion strategies down the road.
According to the National Retail Federation (NRF), about half of Valentine's Day shoppers will be biting on a promotion this year. So take the time to prepare and come up with great ads, deals, discounts, or sales so that this Valentine's will be your best yet.
Don't forget to check out our other seasonal/holiday marketing guides below:
Get Started with KORONA POS today!
Tell us a little bit about your business and explore all features that KORONA POS has to offer. And there's no commitment or credit card required.
FAQs: Valentine's Day Promotion Ideas
When should I start promoting Valentine's Day?
It appears that the best time to launch your Valentine's Day campaigns is about a month before the big day. Early promotion is even more crucial if your product is customized and has a longer delivery time. It's important to advertise early enough to reach customers before they buy anything else. If you want to take early advertising to the extreme, you could start advertising in December.
What are some Valentine's Day promotion ideas?
Cross-selling is an important marketing strategy for any retailer, regardless of the season. Valentine's Day is a great time to implement some plans with bundled gift sets. Combining several related products and wrapping them in one gift box is a great way to encourage customers to purchase an additional item or two and increase the overall spend on your deal.
How can you cross-sell for Valentine's Day marketing?
In some control states, the government intervenes at the distribution level to select brands and set prices. Other controlled states exercise power at the retail level by limiting sales to ABC outlets.
How to market for Valentine's Day in retail?
Incentivize preparedness and run a promo for the week leading up to Valentine's Day. You could even run one during the entire first half of February. No matter what you're promoting or when you hold the sale, be sure to create a sense of urgency around it.
How can I partner with other retailers on Valentine's Day?
Think about neighboring businesses that would be fun to team up with and cross-promote. It's community building for small businesses and a great way to group different types of gifts together. A classic example would be offering theater discounts if guests eat at your restaurant prior to the show. Working together.