Updated: February 6, 2023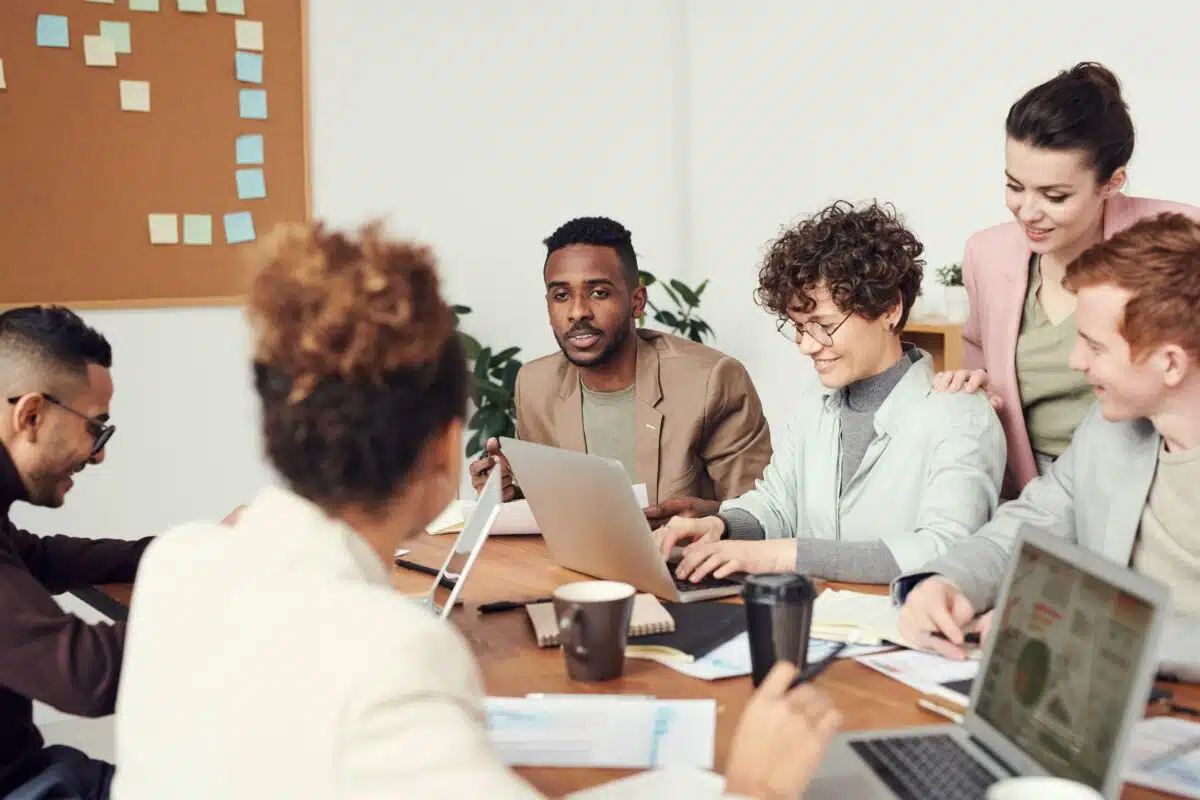 It can be hard for small businesses to keep up with modern technology. In the past, it's been time-consuming and prohibitively expensive to incorporate the tech that a lot of the big box retailers can capitalize on. But this is quickly changing. There are more young, tech-savvy professionals with an entrepreneurial spirit. And many of those are much more interested in working for SMBs instead of the largest companies. Plus, the technology itself has gotten more accessible and better integrated into other relevant software.
But, of course, you can't have everything. It's important to establish a thorough retail business plan early on to decide which retail business technology investments you need most. So let's take a look at 5 of the most important and affordable ways to invest in small businesses technology solutions.
Table Of Contents
Business Tech Solutions: Optimize Your Mobile Performance
Within the eCommerce explosion of the last decade or so, mobile retail traffic and sales have grown disproportionally.
First, your website must be optimized for mobile users. Search engines are demanding it more readily as a prerequisite for a high search result ranking. Plus, over half of all global web traffic comes from mobile phones (this doesn't even count tablet use!). And many of these consumers will shop elsewhere if they stumble upon a troublesome website.
This can be accomplished affordably and easily. The most popular content management platforms, such as WordPress or Shopify, have mobile optimization built into their page design. It's never been easier for the average business owner or manager to create a professional looking and well-performing webpage.
Second, make sure that your business can accept mobile payments. They are faster, more convenient, and much safer. Mobile payments are quickly becoming standard among consumers and retailers are quickly adapting. It's better to accept it before it becomes imperative to do so.
Third, consider developing a branded mobile app. Of the three, this is the most difficult to implement, though far less so than it was just a few years ago. Many small businesses offer simple apps for loyalty purposes, in-store navigation, coupons and promotions, and customer resource management. While advanced apps are still expensive and require professional developers, a basic app can be created rather simply.
Get Your Data in the Cloud
More and more business operations are moving to the cloud. And it hardly requires an investment. Cloud storage pricing is month to month, and you only pay for however much you use. There are several distinct advantages to using cloud storage.
The price – Unless you need an astronomical amount of data storage, cloud storage is very affordable. The price can easily be changed by adjusting how much you'd like.
The convenience – Cloud-based operations don't require much tech support. An on-site server can crash, meaning an IT tech will most likely have to be on-site to fix it.
The reliability – Data storage in the cloud will not disappear. With a server, the data can be compromised if the machine is broken, damaged, or stolen.
The space-efficiency – Servers take up space. And space is a hot commodity for most retailers. Cloud storage requires no hardware on site.
The security – On-site servers are often accessible by all staff members, and sometimes even to customers. It's important to keep all customer and store financial information secure.
Small Business Tech Security and Software
More and more businesses are taking advantage of integrated operational software. It's another popular technology investment for SMBs. Here are the three most common types:
Collaboration and team management tools allow for better communication and transparency. This is especially important for businesses that have multiple locations or any remote employees. This encourages higher production, less falling between the cracks, and more accountability. Some of the basic include a messaging service, document sharing, video chat, conference calling, and task management. There are even many free services available for these tools.
Business intelligence services provide better data, giving your business more actionable advice. A bunch of random numbers is hard to decipher and digest, but a more advanced system offers analytics that helps you make better business decisions.
Cybersecurity measures are also important. Your data and your customers' personal information must be protected. For larger businesses, it might worth hiring an IT specialist. But for most small businesses, a few of the basic include implementing proper authentication procedures for sensitive material, VPNs for internet use (especially for out of office use), and encryption measures.
Combining these three can streamline your business operations and lead to more productivity and sales.
Make Your Marketing Strategies Automated
More and more advertising and marketing can be automated through various software. Customer resource management makes your marketing strategy cheaper and more efficient. It's easier than ever to communicate with your customers without a lot of effort.
Additionally, these tech advancements allow for a more meaningful conversation. You can target the right groups of people with separate strategies or campaigns. This will ensure higher conversion rates and fewer annoyed recipients. All of your resources and hard work are better spent and you'll never need a big marketing team or budget.
A good place to start is with a segmented email campaign. Email marketing tools consolidate your list and allow you to break down your database into categories.
Invest In Modern Point Of Sale Technology
In past blogs, we've certainly established the many reasons for a great point of sale system. But it's certainly also a part of the small business technology topic.
Your POS Software
Find a cloud-based point of sale that can integrate properly with all the other tools you need for your small business, such as CRM, loyalty programs, and accounting.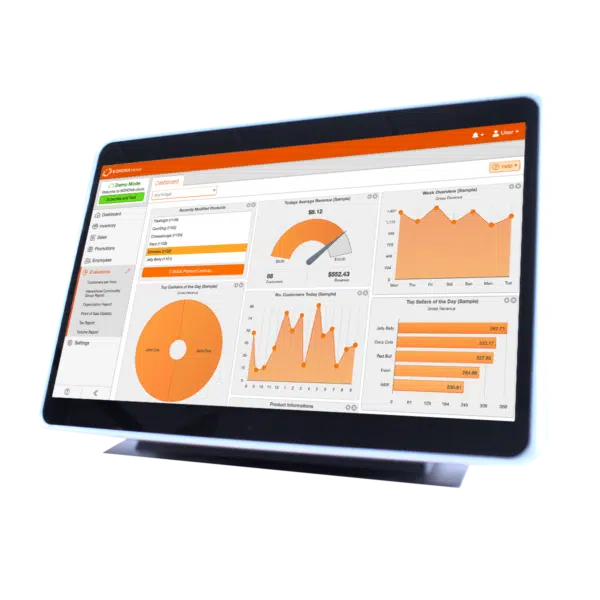 Also look for POS software that has advanced data, analytics, and inventory features. You should never have to look elsewhere for these. Your point of sale can take care of this for you.
Your POS Hardware
Proper hardware is also crucial. As discussed above, the most important thing is to accept newer forms of payment. A lack of flexibility can lose you valuable customers.
But you also want the system to be space efficient. Bulky machines are unsightly and take up a larger portion of the counter. Sleek systems with touchscreens and forward facing displays enhance the customer experience.
You should also have a solution which offers the use of tablets in addition to a desktop. Tablets allow flexibility at the checkout, easily creating more lanes, or even making room for staff to check out customers on the floor.
More Ways for Small Businesses to Invest in Technology
Your small business can benefit from all of these great technological improvements. They've opened new doors for small and medium-sized businesses to compete on a broader level. Think about which of these your business would most immediately benefit from and start there! Let us know if you have tried any other retail tech investments.
Get Started with KORONA POS today!
Tell us a little bit about your business and explore all features that KORONA POS has to offer. And there's no commitment or credit card required.