Last Updated: April 21, 2022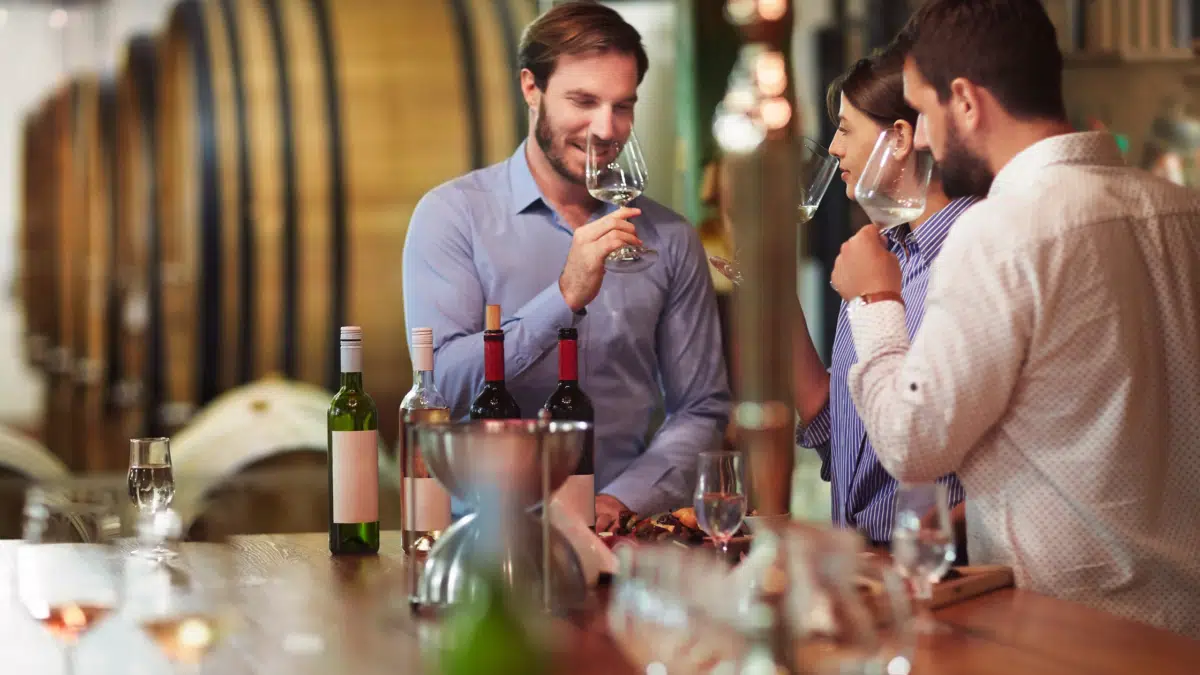 Does buying a vineyard and retiring there sound like the ultimate dream? Yep, me too. Perfect weather, beautiful land, and more wine than you could possibly drink isn't too bad of a deal. But the day-to-day of running a winery isn't easy. In fact, it's an astonishing amount of work. Grapes are a finicky bunch and need constant attention; large-scale wine production requires a massive amount of land, mistakes while barreling, aging, or bottling can upset an entire vintage. And then there's the winery side of things. You need to market your winery, create a space for guests, run the retail side of things (with the help of your winery POS system), and maybe even open a restaurant. It's a daunting endeavor.
So how can you run a great winery? From setting the right tone to planning long-term goals, we've summed up 5 tips for running a successful winery and how you can increase sales at your vineyard.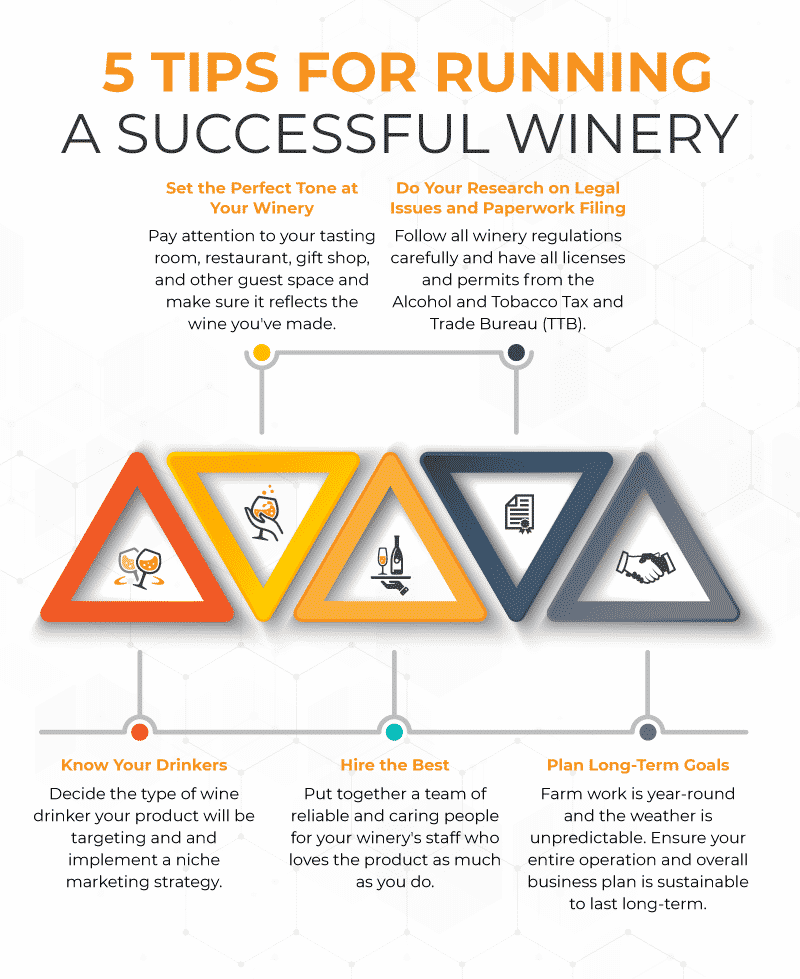 5 Tips for Running a Successful Winery
1. Set the Perfect Tone at Your Winery
Your winery's infrastructure and equipment are complicated and costly. This will require the majority of your effort when designing the space and preparing to open the winery. But the tasting room, restaurant, gift shop, and any other guest space must pay similar attention. This area is the perfect marketing opportunity for running a successful winery. And it must reflect the wine that you've made. It can also be a serious revenue stream in and of itself. If you plan to have guest rooms, event space, and wine clubs, your space must be impeccably designed with the vineyard and land around you in mind.
2. Do Your Research on Legal Issues and Paperwork Filing
Like any alcohol, wine is a heavily regulated industry. From how your vines are grown, to the labeling of each bottle, to your winery retail sales and distribution, you must pay careful attention to each step of the process. Old World regulatory agencies are a bit more stringent than the United States' but here, you'll find plenty of red tape with the production and sale of your wine.
Licenses and permissions must be acquired from the Alcohol and Tobacco Tax and Trade Bureau (TTB)
The label for the bottle must be approved (also by the TTB)
Sales must be tracked and excise taxes must be paid.
To see the TTB's full page of winery regulations, click here.
For more information about labeling regulations, this USA Wine Label Information page is a brief breakdown of the parts of a typical label.
See Related: How to Start a Winery: A Guide from KORONA
3. Know Your Drinkers
Winemaking is a unique business. Advertising and marketing approaches are varied, and you can cater to many different demographics depending on the wine that you produce. The winemaker or owner figures prominently in defining the winery itself. Restaurants, distributors, and wine shops always prefer direct access to the owner so that they are as close to the product as possible. To run a successful winery, decide early on what type of wine drinker your product will be geared toward once you're open for business. This will help your winery carve out a niche in a broad and ultra-competitive business.
4. Hire the Best
This is true for any business, but wineries require so much hard work and passion that your staff must be an indispensable part of your business. Whether it's planting the vines, trimming and trellising the branches, harvesting the grapes, or creating the first mash, every step of the process is a grueling labor of love. A cut corner can ruin an entire season. Therefore, hire only reliable and caring people for your winery's staff. Each person should love the product as much as you do.
In addition, define your scalability from the outset. Most wineries must start small and produce less on-site at the beginning. Plan for organic growth that your land, facilities, and staff can handle.
5. Plan Long-Term Goals
To run a successful winery, you must keep in mind planning long-term goals. Don't forget that your vineyard is a farm. It will take about four years before your vines will produce a harvest fit for the presses. Farm work is year-round, crops are picky, and the weather is unpredictable.
Getting the winery up and running is just the first part of your dream vineyard. Setting this up with long-term goals means that the rest of the pieces will more easily fall into place down the road.
Running A Successful Winery with KORONA POS
No matter how many services you offer at your winery, all sales should be made through one POS system. KORONA POS can handle your tasting room, retail sales, events, gift shop, and wine clubs. Managing a winery is a monumental task – let your point of sale system help your business succeed. Click below to learn more about the best all-in-one winery point of sale solution.
Get Started with KORONA POS today!
Tell us a little bit about your business and explore all features that KORONA POS has to offer. And there's no commitment or credit card required.
Frequently Asked Questions About Winery Sales
How do you market a winery?

There are various ways to market a winery. A fun and effective way is to start a wine tasting event. People look forward to sampling wines and will want to bring home their favorites. To gain a returning customer base, offer a customer loyalty program. Consumers are more willing to stay loyal to a brand with loyalty discounts.
How do you promote a wine tasting event?
Try tailoring wine tasting events to specific groups or occasions, such as hosting a "GNO" or Girls' Night Out. It is also worth trying to host day events and night events. In addition, make sure to capture the fun at tastings or the launch of a new wine and post it on social media.