Upselling and cross-selling are two of the most important marketing tools that retailers can employ. Together, they'll increase your average transaction value and significantly improve your bottom line. No matter what industry you sell in, proper implementation of upselling and cross-selling will mean a boost in revenue.
Though the concept is simple, its practice can be difficult. Smart customers can read right through poor salespeople, losing you reliable shoppers. Instead, it's important to keep in mind how upselling can help both your store and your shoppers. So let's go over the difference between the two and then look at 4 easy ways to improve your business's upselling and cross-selling. You'll see results immediately and grow your business in remarkable ways.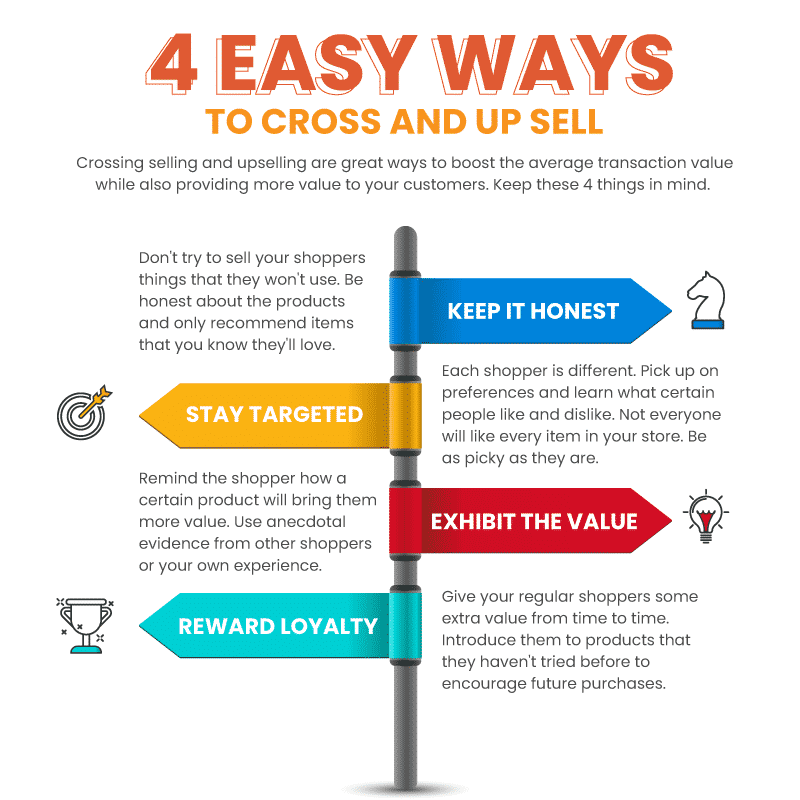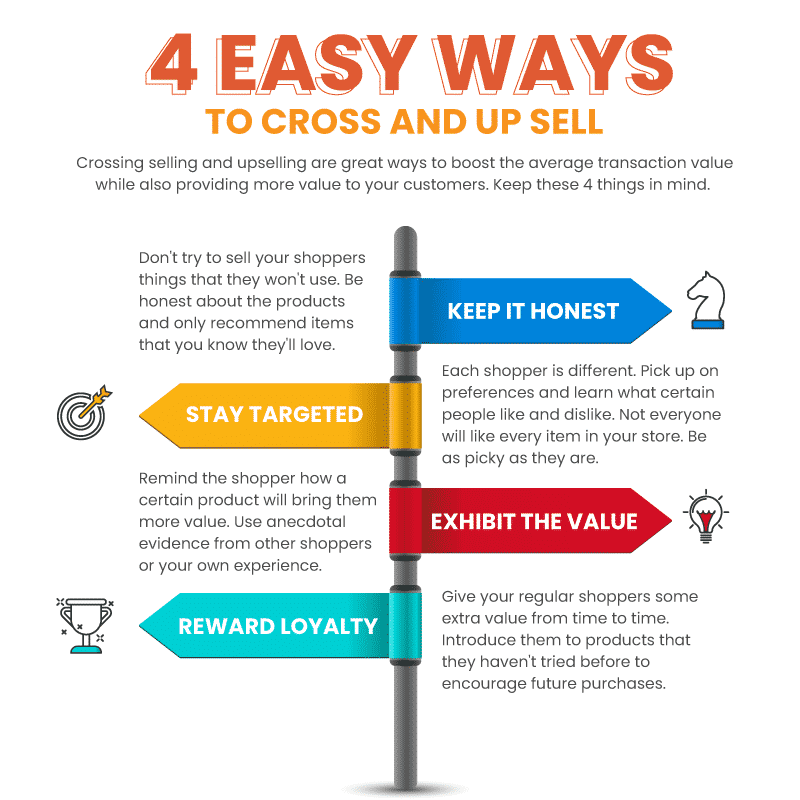 Improve Your Upselling and Cross-Selling with KORONA POS
When all is said and done, you need a retail point of sale solution that allows you to seamlessly offer product upsells and cross-sells. This includes features like price changes, discounts, bundled deals, BOGO promotions, loyalty discounts or freebies, and much more. Any change should be immediately and accurately reflected in your inventory and sales reporting.
To learn more, click below to start a free trial. We'll walk you through each of the features that can help your store improve your cross-selling and upselling.