Updated: October 31, 2022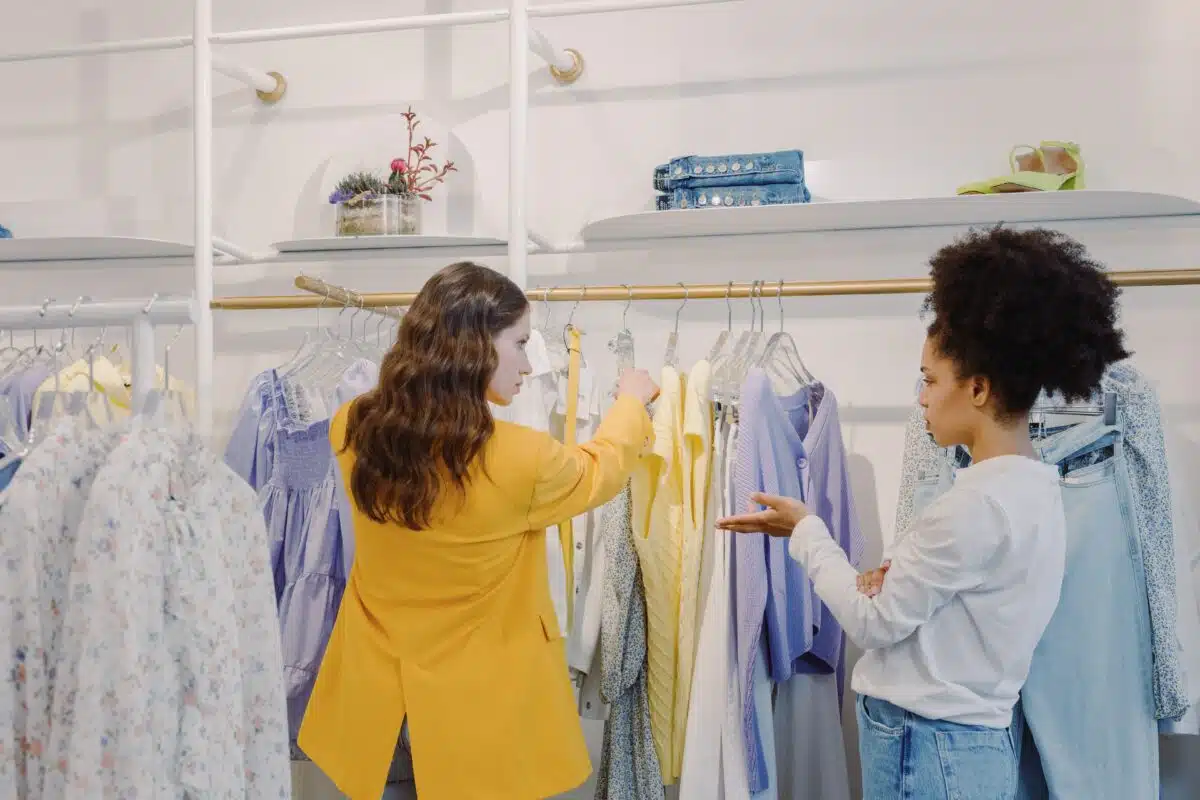 For many retailers, commission-based pay can be mutually beneficial for all parties involved. It's important, however, to have a good idea of what type of commission is best for your business. Retail stores have many options on how to structure and organize their commission systems in a way that will benefit both the store's bottom line and the salesperson's income. Think about which techniques will create a win-win situation for your small business, and your happy, motivated employees. In post, we'll look at the different ways of offering a commission through 5 retail commission structures, as well as some of the pros and cons of retail commission.
Luckily for retailers, each of these commission structures can be integrated directly into your retail point of sale system. You can set commission rates and tiers for each individual employee and seamlessly calculate their sales, their commission, any taxes on their commission, and the profit for your store. Below you'll see some examples of reports that make setting up your commission structure fast and easy.
5 Retail Commission Structures
1. Fixed Commission
A fixed commission structure is straightforward and easy to calculate. Your sales team will know exactly how they are getting paid with each sale and it will add little complication to your accounting.
Fixed commission pay can come as a lump sum from each sale or as a set percentage of each sale. Lump, flat-rate payments are typically best for high-margin product lines like luxury goods or car dealerships. Percentage-based fixed commissions are more commonly used for retailers who sell a variety of products with a wide range of pricing and margins.
While fixed commission is the simplest pay structure, it can result in some of your products losing their profitability. While you must focus on rewarding and compensating your employees fairly (especially your best ones), it cannot result in the sale becoming a net loss for your business. Be careful to measure the exact profitability of each item prior to promising a fixed rate of commission on its sale to your staff.
This structure can also be used intermittently in your retail store. A fixed commission is a great motivator for sales. If you are overstocked on inventory (remember, the longer an item takes up space on your shelf, the less its value becomes) or anticipate a future excess during holiday seasons, add an extra incentive for your sales team to push that particular product with a fixed commission.
And remember, a commission can come in a variety of forms; this doesn't have to strictly mean cash. Instead, you might want to offer prizes, trips, or extra vacation if your cash flow isn't where you'd like it to be.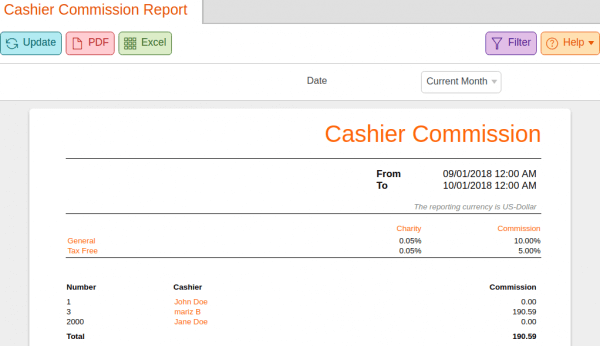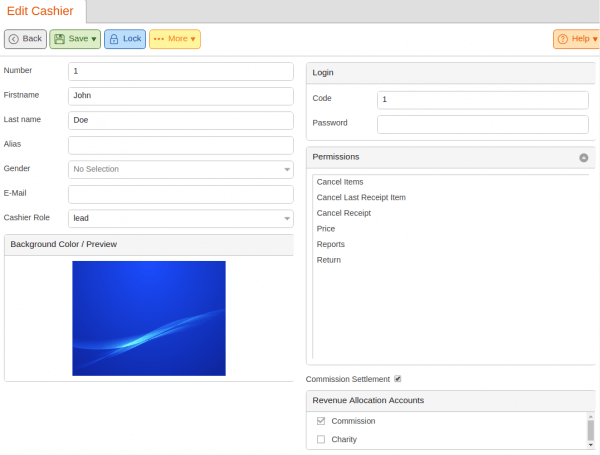 2. Variable Commission
A variable commission is a tiered system, and it can come in an endless number of payment structures. Tiered systems are slightly more complicated, but add more control to your profit management.
For instance, you might set the initial commission on a certain product at 5%. But this rate is only for the first 100 units sold. After that, the commission might jump to 10% for the next 100 units and then to 20% for anything above that.
This increases the incentive to hit certain goals multiple times. Some retailers even accept losses after a certain point. If you gain enough profit on sales made in the initial tiers, you can afford losses on the highest tiers. However, much like running a great sale or promotion, you want to be careful how you structure the commission. If it becomes too lopsided you could face large losses with a salesperson that far exceeds expectations. Again, it's great to reward a successful team member, but not at the cost of your bottom line.
A tiered commission is a great way to attract and retain the most motivated salespeople. The ceiling of their annual income is much higher than a simple salary or a smaller commission structure.
3. Residual Commission
A residual commission is a common structure for businesses that go through third-party salespeople. For example, if a salesperson brings in a new client for your retail store, you might offer an initial referral commission and then a smaller commission on all subsequent purchases made at your store.
This commission doesn't have to be large because you're offering long-term, passive income. For many salespeople, having many residual commissions can add up quickly. Be careful to adhere to any applicable laws. Pyramid schemes and multi-level marketing companies have made residual commission a highly regulated form of compensation.
A residual commission can come in different forms as well. For instance, a spa might pay various commissions to its therapists. Generally, a service performed, such as a manicure or a pedicure will pay a high commission. Additionally, many spas will pay a much smaller commission on any products that the therapist sells each client, such as nail polish or shampoo. In a sense, these products are a form of residual commission.
4. Team-Based Commission
This structure splits a certain commission between various team members. Shared commission between your staff is great for creating a sense of camaraderie. For retail businesses that benefit from teamwork, a shared system might be the best option.
Team-oriented work structures with common goals are the most popular places to see team-based commission. Think about a coffee shop or café in which two baristas and one cashier work together to take care of as many guests as possible while maintaining great customer service. In this regard, the tips generated by these employees will be shared commissions. Your point of sale can easily calculate the different rates of payout for each employee and print detailed reports at the end of each shift or day, as shown in the image below.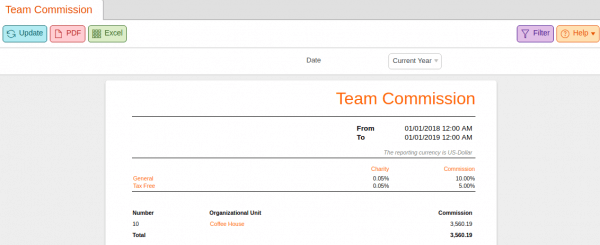 5. Marginal Commission
Also called profit sharing, marginal commission is a way for retailers to control potential losses. Here, the commission is split between the store and the salesperson. This split can vary between each product. So, in a way, this is another form of tiered commission but based on profitability rather than employee productivity.
This is great for retailers with a wide variety of profit margins in their product selection. You don't want the commission to be the same for every item sold in your store. Because you must calculate the profit margins for each product, marginal commission structure requires a lot of work. But it's a great excuse to check up on your margins in order to determine which products are your most valuable and which are your least. Your retail POS ABC inventory analysis can make this process faster by categorizing your products based on their revenue and profitability.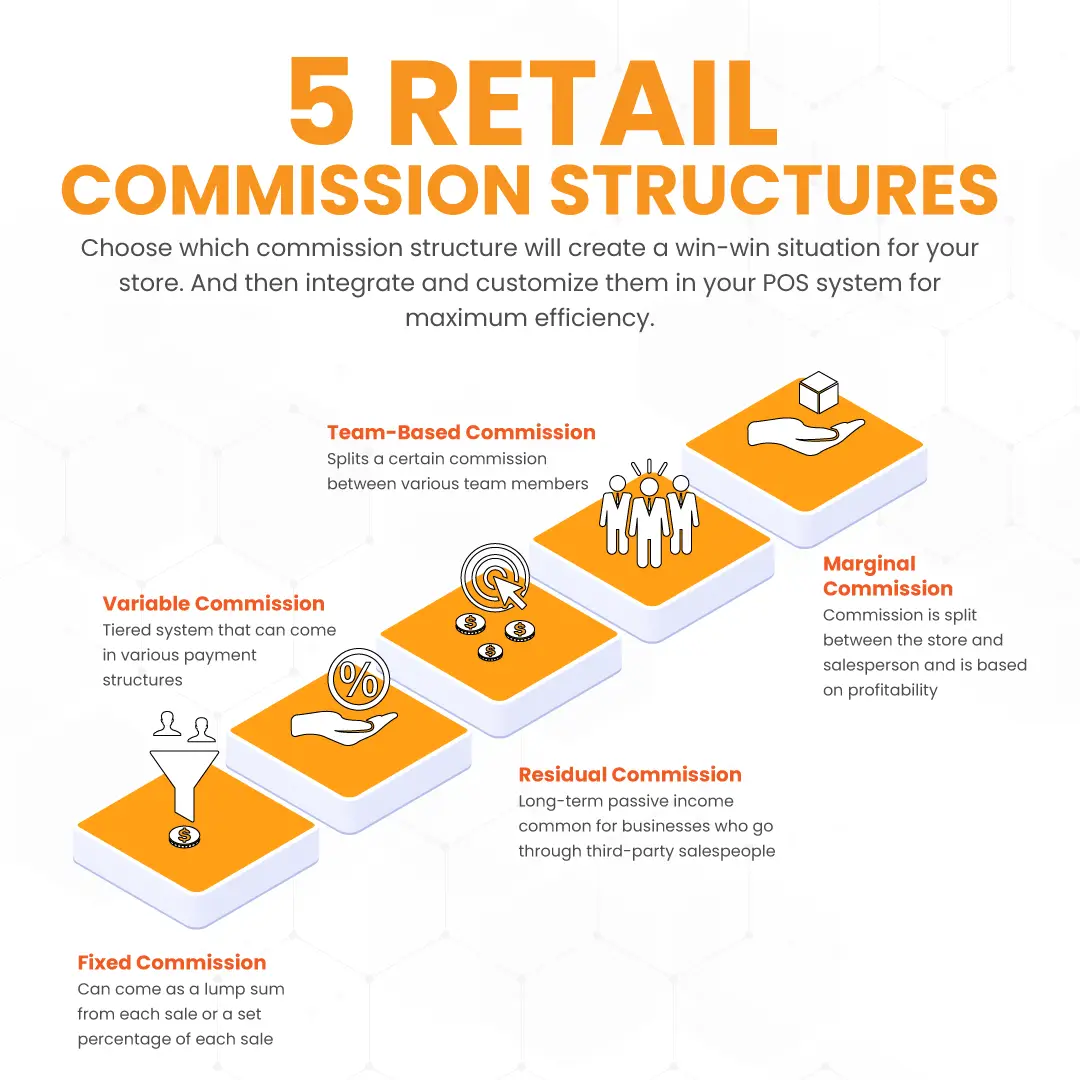 What Retail Commission Structure is Best for Your Store?
Think about how you can implement commission in your store. And remember, you can start small and be creative. Bonuses are even a form of commission. Just be sure to pay close attention to the financials whenever you institute a new policy or change an existing one. POS analytics can help you find the perfect balance: happy employees, satisfied customers, and a profitable store. Give us a call today to learn more about KORONA POS inventory management and product reporting!
Get Started with KORONA POS today!
Tell us a little bit about your business and explore all features that KORONA POS has to offer. And there's no commitment or credit card required.
Frequently Asked Questions About Retail Commission Structure
What is a typical commission for retail sales?
The typical commission for retail sales floor employees is around 5% to 10%. However, for some companies with less brick and mortar foot traffic and/or products with higher margins, commission percentages can be much higher. In fact, some industries have commissions as high as 50%.
How does commission work in retail?
Generally, a sales representative will be rewarded with more money for more sales. The most basic fixed commission structure will be something like 5% of every dollar of revenue generated for the company. Other systems can be tiered, as in greater rewards once levels are met, or based on margins, as in higher margins mean higher commissions.
How do you set up a commission structure for retail sales?
There are many different commission structures you can set up for your sales team. For example, there is fixed commission, variable commission, residual commission, team-based commission, marginal commission, and more. Operators will need to choose one of these structures that best fits their business depending on margins, product assortment,  company size, and other variables.