Buying an existing business is a very different venture than starting your own business. And it's important to carefully consider all the pros and cons and know what to ask, both yourself as well as the business owner, exactly the right questions before finalizing a purchase.
Just like starting a new business from scratch, failure to take the right preliminary steps can result in a poorly run operation and even store closure. So take a look at these questions to get started on the right foot.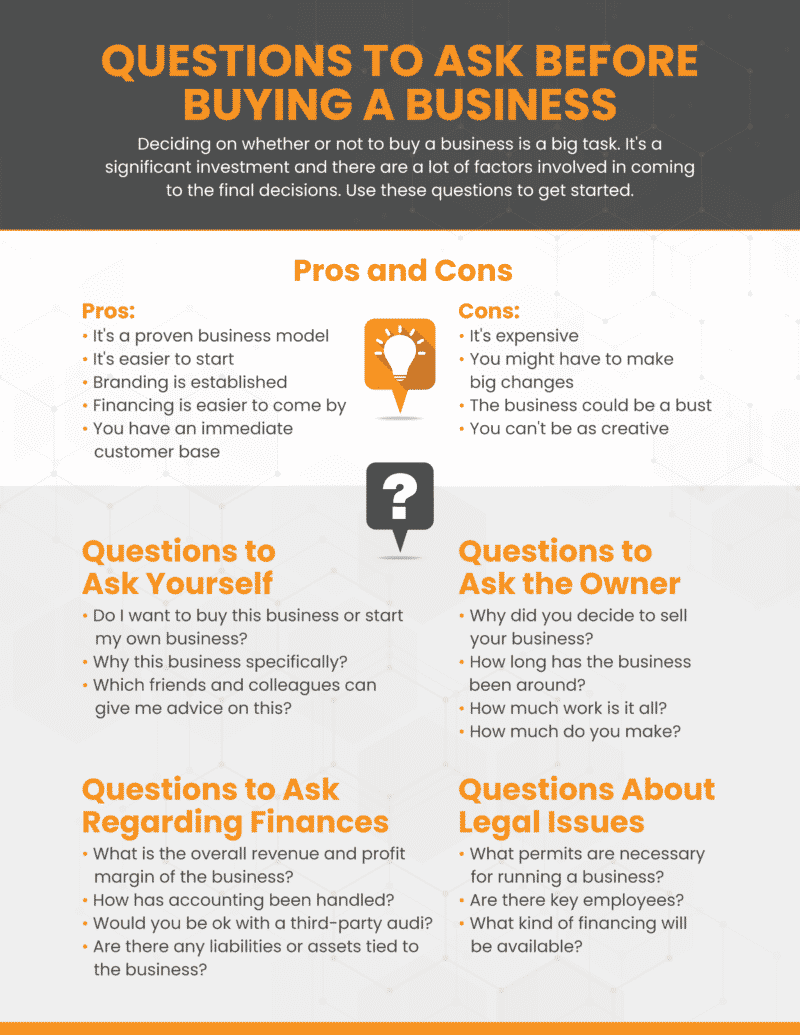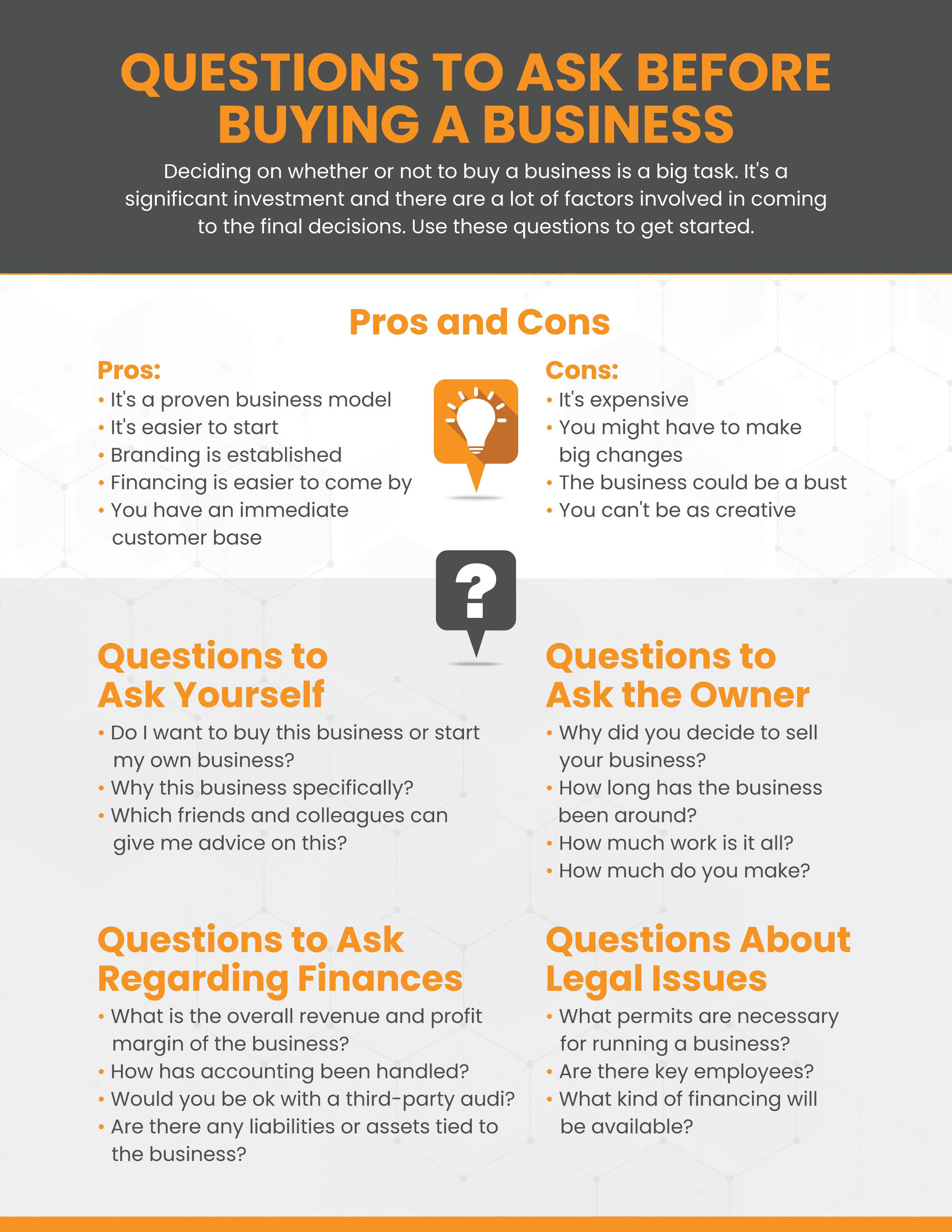 What Are the Pros and Cons of Buying an Existing Business?
Before we jump into the specific questions to ask when thinking about buying a business, let's cover some of the basic pros and cons of doing so. A lot of entrepreneurs are torn between starting their own and buying a business, so hopefully this section clears some things up.
The Pros of Buying a Small Business
It's already a proven business model – This is probably the most compelling. Buying a business that has been successful for years means that the model and customer base are established, making future success more likely.
It's easier to start – Again, a proven business model means that you can take a whole lot out of the initial equation: business plan, market research, marketing, location planning, etc. Sometimes having fewer options makes everything a whole lot easier.
Branding is established – Establishing a brand is one of the most challenging, time-consuming, and expensive aspects of running a business. It takes creativity, ingenuity, and often years to get a brand off the ground. Buying an existing business means that you don't have to worry about that.
Financing is easier to come by – Banks and other lenders are more likely to offer loans to businesses that have a proven track record. Securing loans for further locations or store improvements will be much more feasible if you're buying an existing business.
You have an immediate customer base – Even though some shoppers may leave after the business is transferred to a new owner, the vast majority are likely to stay (so long as nothing major is changed). Securing a solid customer base off the bat takes a lot of the unknowns out of the equation.
The Cons of Buying a Small Business
It can be expensive – Buying a successful and proven business will come with a high price tag. All the pros mentioned above will make your success more likely. You get what you pay for, and in that case, you'll be paying a lot.
You might have to make some big changes – Even if you're buying a successful business, there may be changes that you want to make. These might be expensive, met with hostility by existing employees, or be difficult to implement. 
The business could be a total sham – With proper research and due diligence it's unlikely that you'll be conned, but there is still a chance that the business might not be as successful as advertised.
You lose the ability to be creative – Much like buying a franchise, buying an existing business takes some of the fun out of making it your own and adding character.