If you're a pet store owner, your primary concern is most likely on each and every animal that steps paw in your store. Marketing and promotions to grow your business aren't always as rewarding but they are important. And with a little ingenuity and passion, they can be just as fun. Some of these ideas can be built into your pet store point of sale as well. Below is a list of some of our favorite ideas for pet store promotions.
8 Pet Store Promotions for Retail Success
1. Host a Fashion Show!
Who can say no to this? Halloween is the obvious pick but you can try it for other holidays, too. A "Ben"ji Franklin on Independence Day would be hard to beat. Use the opportunity to give away gift cards or new products to the best costume. And make sure to take plenty of pictures to blow up your Instagram. Which leads to number two…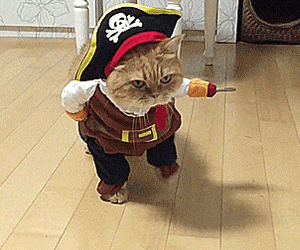 7. Personalize the Shopping Experience
Pet owners are generally passionate and caring people. They want their pet's store to be the same. Promote new, healthy products. Offer bundled packages that are breed or age specific. Show your customers that you care and have the knowledge to back it up.
One great example of bundled promotions comes from Homes Alive Pets, a Canadien pet supply retailer: "One of the most successful promotions that we have run is a mix and match deal on dog and cat cans. We offer a 10% discount when a customer buys any 12 cans. This has benefitted both us and the shopper: the customer gets to try different brands (especially good for finicky cats) and purchase at "case pricing" without having to commit to one flavor or brand; we win because we move more volume.
See Related: Trending Pet Store Products – Super Zoo 2021
Get Creative with Pet Store Promotions
There's plenty you could do to mix up any of these ideas. And with cute animals everywhere it's hard not make these fun. Give us some of your best promotional ideas for your store. And take a look at KORONA's point of sale system with features specifically made with pet stores in mind.