Last Updated: February 22, 2022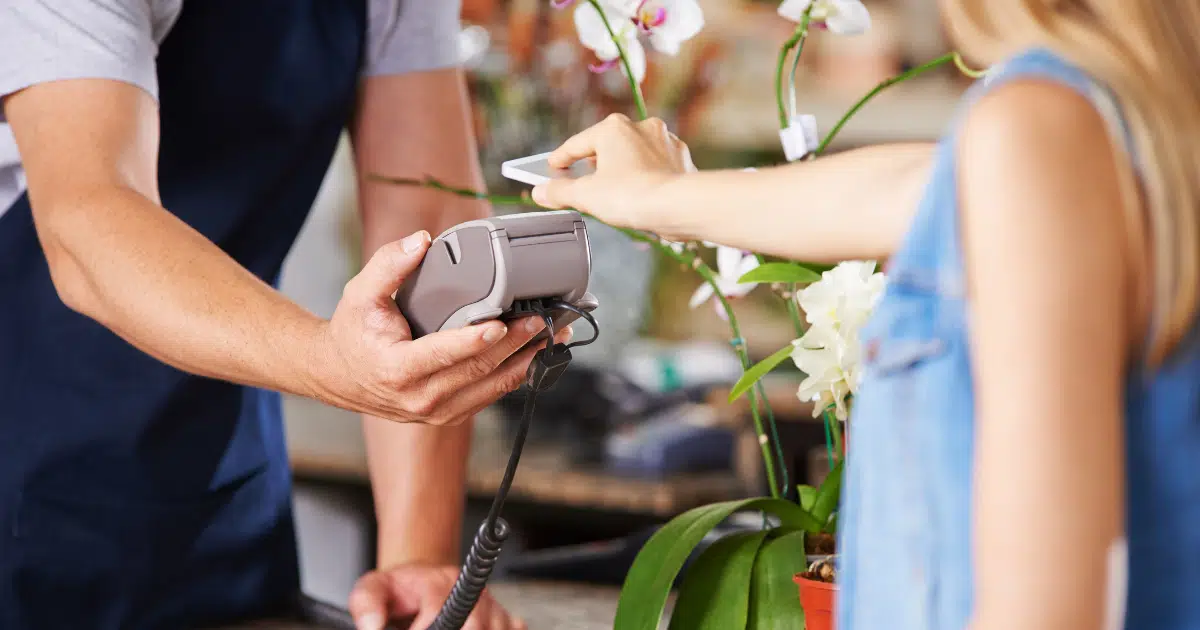 Starting a new business is clearly not a venture for the faint-hearted. It takes remarkable devotion, deep passion, plenty of risk, and an intuitive foresight. And once a business is opened and successful, the public gets to marvel or critique whatever they please. Very few acknowledge the sweat and sacrifice it took to get there.
Successful entrepreneurs are treated like fairy tale protagonists. We marvel at their unlikely journeys, past rejections and failures are glossed over and idealized. But in reality, such success stories often take years or even decades to be realized. And the bumps along the road are usually more like boulders. It takes a special kind of resilience and determination to learn from past mistakes and try it all again.
So if you're really thinking about how to start a retail store it's important to be sure that you have the best potential for success and enough desire to get there. So before you start, ask yourself these few questions to help guide you in finally opening your retail store: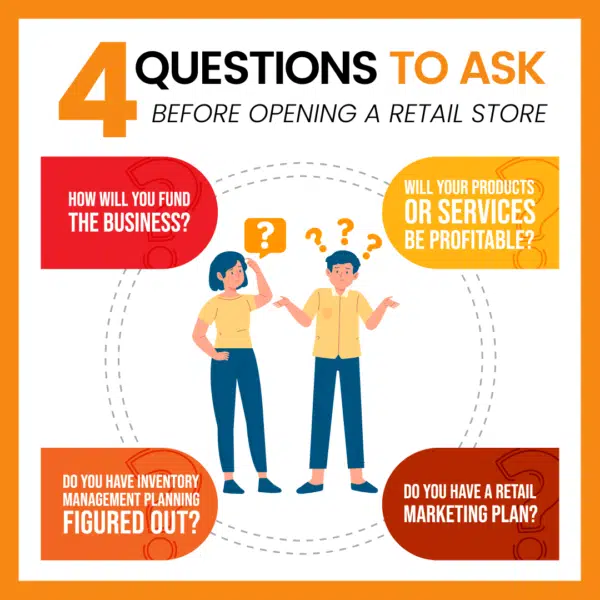 4 Questions to Answer Before Opening a Retail Store
1. How Will You Fund the Business?
Research from the Bureau of Labor and reported by B2B Reviews shows that 50% of businesses fail in their first  5 years. Lack of planning and poor fund management cause the majority of these failures. Before embarking on your new business, find out exactly how much you will need for the first year or two. Ensure that you have your sources of financing verified and that all bills will are accounted for.
Whenever possible, determine if an expense is an absolute need or just a nice addition. This is especially relevant if you're opening a business without having extensively tested the concept. Of course, you never want to plan for failure, but it's important to mitigate your risk. Additionally, test the concept on smaller scales whenever possible. If you want to start a cheese shop, start at farmer's markets and maybe an eCommerce store before opening a brick-and-mortar location. If you have a variety of products you'd like to offer, start by selling just a few and use profits to expand your product line. The bottom line? Use as few of your funds as possible while still promoting organic growth.
2. Can Your Products Generate Sufficient Interest and Traffic?
Basically, can you make enough money to survive? You are passionate about the business that you are starting, which is great, but passion alone does not pay the bills. So how do you plan to make money from it?
One important thing to consider is online availability. How easy is it to buy similar products online and how long will delivery take? Products at your brick-and-mortar retail store must encourage customers to actually visit your shop. This means creating a great in-store experience and pleasing store design. Your prices must also compete with online options. Also, consider marketing your products in a way that encourages hands-on interaction.
See Related: 5 Simple Ways to Improve Your Customer's In-Store Experience
3. Do I Have Inventory Management and Distribution Figured Out?
This part of your business could make or break you even before you get started. With technological advances, distribution possibilities are more varied and attainable. You could choose to work with wholesalers who will distribute the product to the consumer without you having to even get involved. Currently, eCommerce and digital payments are growing much faster than traditional methods making it easier to distribute without large investments in offline outlets.
But before you can distribute any products you must have a good idea of how to handle your inventory. Be sure to invest in a solid inventory management system through your point of sale. A good POS can also provide insightful reporting and analysis on your pricing and stock levels. Having a plan and estimated cost for your inventory is essential for opening your retail space. And this, of course, can easily be adjusted down the road.
Run your business smoothly with the most sophisticated inventory management POS software on the market
Get Started with KORONA today!
Tell us a little bit about your business and explore all features that KORONA has to offer. And there's no commitment or credit card required.

4. Do You Have a Retail Marketing Plan?
What sets you apart from the rest of the field? This starts with picking your location and then your store's aesthetics. But the more complicated aspects involve broader marketing and pricing. Why should people spend their hard earned money at your store? Once you have everything ready to go, you will need to introduce your product to the market and hopefully make an immediate impression on the public. It is now essential to have a presence on online review sites and social media. It may seem daunting but it's free advertising and surprisingly easy to manage. Remember that every single one of your competitors is using it as well.
The modern consumer has become quite picky, owing to the incredible availability of quality products and services in the market. If you hope to capture your target audience, you have to be creative in your marketing. Creatively designed websites with mobile functionality, online video campaigns, and mobile apps are other, more advanced ways to get started. Carve out your niche and define what makes you, you.
See Related: Questions to Ask Before Buying a Business: Tips for the Wise Entrepreneur
Opening a Retail Store with KORONA POS
Once you have your business plan and strategy in order and are ready to open, give us a call at KORONA POS. We have the POS solution for any retail store. Our software doesn't simply handle transactions. It helps your business succeed. With our advanced reporting from the cloud, you'll have access to the most important numbers of your business anytime from anywhere. Don't let your business suffer from clerical errors and enjoy peace of mind with KORONA's retail point of sale. Click below to find out more and try out our software for yourself.
Get Started with KORONA POS today!
Tell us a little bit about your business and explore all features that KORONA POS has to offer. And there's no commitment or credit card required.