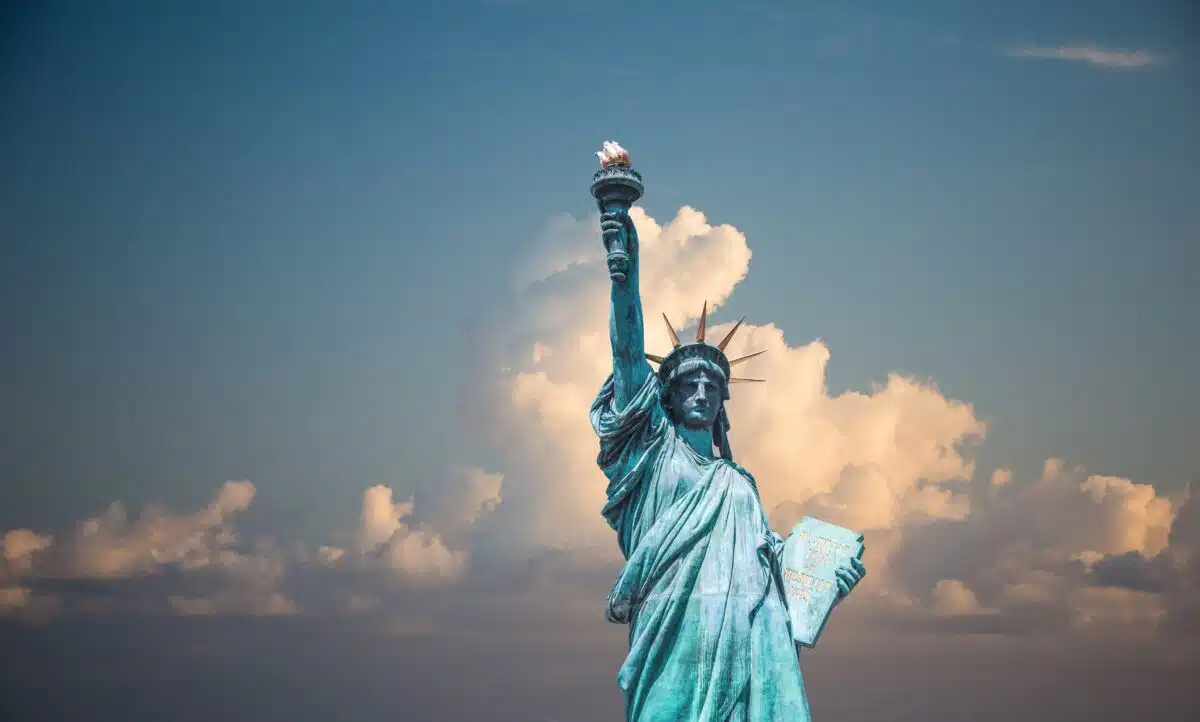 In 2012, New York legalized medical marijuana. And in 2021, the state officially passed legislation to allow recreational sale for adult-use. Nonetheless, the whole process of getting started in the cannabis industry is a bit perplexing, and many entrepreneurs are confused about how to open a dispensary in New York.
Opening a dispensary in the Empire State takes significant planning, financial backing, and legal knowledge. In addition, there are some current parameters that limit who can operate dispensaries and where they are allowed to be opened. Read on for a step-by-step guide for prospective cannabis retail entrepreneurs.
Table of Contents
How To Get A Dispensary License In New York
In New York, legal marijuana sales are controlled by The Office of Cannabis Management (OCM). The office was established upon the signing of the Marijuana Regulation and Taxation Act (MRTA) in March of 2021. As for dispensaries, the OCM will refer to dispensary licensing as Conditional Adult-Use Retail Dispensary (CAURD) licenses.
Who Can Apply For Licenses In New York
The initial retail licenses in New York will be issued exclusively to "justice-involved" individuals. The OCM website defines these individuals as the following:
A justice involved individual is someone who has been convicted of a marihuana-related offense in New York State before March 31, 2021; someone whose parent, spouse, child, legal guardian, or dependent has been convicted of a marihuana-related offense in New York State before March 31, 2021; or someone who is the dependent of someone who has been convicted of a marihuana-related offense in New York State before March 31, 2021.
In addition, the website explains that domestic partners of individuals who were convicted of a marijiuana-related offense are also eligible to apply. On September 26, 2022, the last application period ended. The next period is expected to open half way through 2023 at the earliest. Unfortunately, eligibility conditions for the next round have yet to have been defined, nor have particulars about the amount of licenses that will be made available. New York issued 150 retail licenses in the first round.
See also: Detroit Now Accepting Recreational License Applications
How To Apply For Dispensary License In New York
Once the application period reopens, prospective dispensary owners will need to register
through the New York Business Express module. All of the paperwork is done online. Applicants will need to provide documentation regarding all of the "true parties of interest," which refers to anyone involved in ownership or senior management of the company.
First and foremost, the prospective dispensary owner must be able to prove New York state residency. If New York maintains the same parameters for eligibility, then applicants will also need to provide evidence of a previous marijuana-related conviction. In addition, the candidate must submit paperwork showing evidence that they have operated a profitable business or social enterprise.
The final steps before issuance of licensing will be getting fingerprinted, submitting a business continuity plan, providing proof of indemnity insurance, and signing a labor peace agreement.
Dispensary License Cost New York
To apply for a dispensary license you will need to submit $2,000 to the Licensing Division of the New York state OCM. Unfortunately, the fee is non-refundable. On the bright side, however, unlike most other states, the amount covers the cost of both the application and the license.
Opening A Dispensary In New York: A Thorough Business Plan Is Vital
Starting a marijuana retail business in New York state requires meticulous planning. As such, writing a business plan should be one of the first steps you take in the process of opening a dispensary. Business plans typically begin with an executive summary, which is a succinct summary of your overall business model and intentions. Next, comes an outline of the structure of the company – what kind of ownership and managerial system will you set up?
Prior to writing the business plan, you should conduct some intense market research. Who is your niche clientele? What kind of local dispensary competition will you be facing? Use this research to inform the next section of your business plan. Explain how this market research will help you strategically merchandise your dispensary. What will make your business and your products unique?
You'll also need to outline your budget. Try to be as accurate and detailed as possible. Include particulars on everything from building costs, labor, rent, and licensing to security, insurance, marketing, inventory, and more. States in which cannabis is legal have laws that require dispensaries to have specific security attributes such as guards, one way doors, cash vaults, and minimum pixel video cameras. Finally, include information about where you will borrow money, how much you intend to borrow, and how you will pay it back.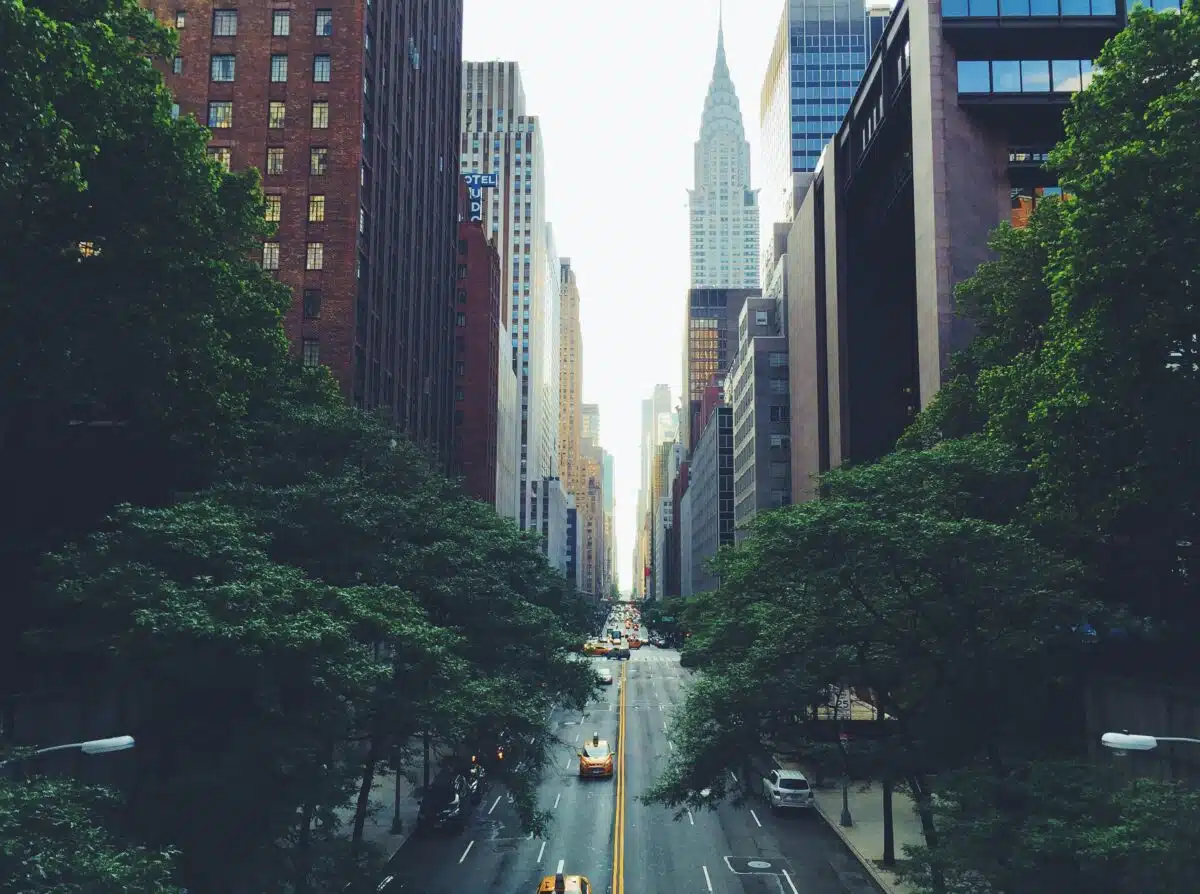 Finding Dispensary Real Estate In New York
MRTA laws legalize the private consumption of cannabis across the state. However, local municipalities can still vote to opt-out of allowing dispensaries to operate within their jurisdiction. In fact, out of 1,520 municipalities in the state, 757 opted-out. Consequently, half of the state's towns will be off limits to entrepreneurs looking to find cannabis real estate.
To be sure, there is still plenty of space to work with. New York is the biggest state in the northeast and has sprawling topographical and demographic diversity. So decide on what kind of location you want to open your business in. Would you build a compact dispensary right in the middle of Brooklyn? Or would you prefer to construct a stand-alone brick and mortar warehouse in the woods upstate?
The answer to these questions will impact your real estate costs, the time frame for construction, labor expenses, clientele, merchandising, and beyond. Remember to give yourself ample time and energy to find a location. Due to the aforementioned legislative challenges as well as the stigma that the industry carries among some landlords, finding an ideal location for a dispensary in New York is not a simple endeavor.
New York Dispensary Location Regulations
But what about the regulations that dispensaries face even in cities where it's legal to open a cannabis retail shop? In cities that allow cannabis sales, the state regulates where dispensaries are permitted to operate. MRTA laws stipulate that dispensaries cannot be…
Within 500 feet of a schoolground, as defined in Section 409(2) of the New York State Education Law, or

Within 200 feet of a place of worship
New York allows cities and municipalities to write their own laws and regulations that can increase these minimum spatial parameters. For example, the town of New Castle, in West Chester County has added the following restrictions to their statutes:
(1) Vape shops and marijuana retail stores shall not be located within 500 feet of the lot line of any park, playground, library, or religious institution.

(2) Vape shops and marijuana retail stores shall not be located within 2,000 feet of the lot line of any school.

(3) Vape shops and marijuana retail stores shall be prohibited in all residence districts as identified in Town Code § 60-300A.

(4) No more than one vape shop and/or marijuana retail store shall be located on any lot or within 1,000 feet of any other vape shop and/or marijuana retail store.
By no means should these restrictions dissuade hopeful entrepreneurs from looking to open a dispensary. However, it's essential to familiarize yourself with all of the local and state laws when choosing a location.
Cannabis Retail Building Requirements
Dispensaries must have enough square footage to install security checks, storage rooms, a showroom floor, and secure vaults. Depending on the type of neighborhood in which you open your dispensary, you will need to consider building a parking lot. Most non-urban customers will be driving their cars to purchase cannabis products from your store. As such, most cannabis retail brick and mortar shops need ample space to be successful.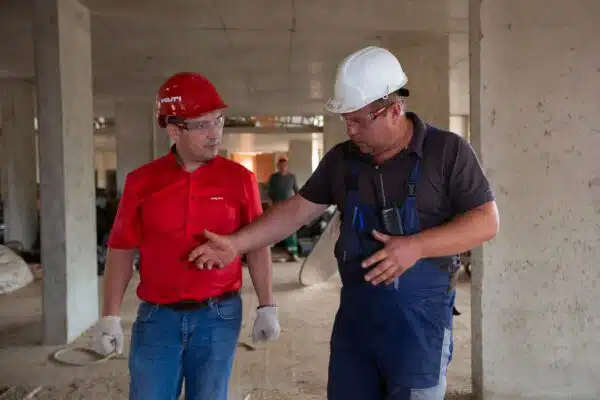 New York Dispensary Security Regulations
The laws concerning New York dispensary security regulations have not been completely decided upon yet. However, the state has issued a "Concept Program" detailing what is likely to be requisite for each location:
Alarms – including a back-up alarm

Motion detectors

Video cameras with 24-hour recording – ability to produce a still color photo at 9600dpi and date/time stamp

Duress/panic/holdup alarm at sales counter.

Glass break sensors

Automatic voice dialer or digital dialer

Failure notification system – provides an audible, text, or visual notification of any failure in the surveillance system

Ability to remain operational during a power outage – maintain all security equipment and recordings in a secure location with restricted access to secure areas

Perimeter around the facility must be illuminated

Doors with pinless hinges

Secure network access
In addition, the concept program flier lays out conditions for vault storage, emergency power generators, windows, and odor mitigation. Remember to keep all of these aspects in mind when you plan on building your dispensary. In addition, the cost of these security measures should be included in your business plan.
How Much Money Do You Need To Open a Dispensary In New York
Technically, New York's OCM does not have a capitalization requirement in order to apply for a cannabis retailer license. Nonetheless, opening any kind of marijuana retail location costs quite a bit of money. Depending on the location, size, and style of your shop, you will need between $500,000 and $2M to open a successful dispensary in New York State.
How To Get a Loan To Open A Dispensary In New York
New York has created a $200 million fund for the first round of CAURD applicants. Earlier this summer, Governor Cathy Hochul announced a joint venture between the state and the Social Equity Impact Ventures LLC. The LLC is led by former New York City comptroller William Thompson as well as 15-year NBA veteran Chris Webber. This joint fund is meant to provide no-liability loans to licensees, in addition to helping build dispensary storefronts. It's unclear if this same venture will be involved with providing economic assistance to the next round of CAURD applicants.
For more information about social equity in cannabis check out: Social Equity In Cannabis: What Is Social Equity and How to Apply
In the case that the state cuts some of this funding for opening a new dispensary, there are still a few financing options. Some banks will allow dispensaries to deposit cash in their vaults. However, no legacy banks offer loans to cannabis retail businesses. There are a few non-traditional options for entrepreneurs who are looking to borrow money. In fact, an increasing number of businesses specialize in cannabis funding. Bespoke Financial, for example, is located in the Empire State, and offers financing for marijuana-related businesses.
Another option is to reach out to angel investors or venture capitalists to get a private loan. Many investors will provide significant industry expertise, as well as connections. Remember though, going the route of venture capital will probably mean giving up substantial equity in your company.
Hire And Retain Great Dispensary Staff
Your staff defines your dispensary. Remember that budtenders will be doing the bulk of greeting your guests, as well as conversing with them and making product suggestions. Clientele will remember their interaction with your staff more than anything else. As such, you want to hire great employees. Budtenders in New York state typically make just over $20 an hour. Keep in mind that seasoned dispensary workers will expect to be paid more.
Most medium to large dispensary owners will also hire seasoned cannabis retail managers and compliance officers. Much like restaurant managers, these supervisors will oversee the smooth and efficient operation of your store, troubleshoot problems, and provide assistance to budtenders. Compliance officers, on the other hand, will focus on ensuring that your store is doing business in accordance with the state-mandated monitoring system. These managerial employees will demand higher salaries, usually somewhere between $50,000 and $100,000 per year.
Acquiring Cannabis Inventory In New York
How the New York supply chain will work is relatively unclear at the present moment. Like most states, New York dispensary stores can only sell products that come from crops that were grown within the state. In fact, in 2022 the quality of the crop wasn't high enough to be sold as cannabis flower and was instead deemed only suitable to process into edible marijuana products.
In spite of the current confusion and delay, we are certain to see a burgeoning marijuana grow industry within the coming years. The best thing a hopeful dispensary applicant can do at the current moment is to try to establish relationships with cultivators, wholesalers, and industry insiders to be in an advantageous position in the future.
Help Your Dispensary Rise Above The Rest
To ensure rapid customer acquisition and long term success, dispensary owners will need to implement a strategic marketing plan. Try to get as much exposure as you can while adding features that keep your clientele coming back for more. Here are some proven ideas that work wonderfully for cannabis retail businesses:
Dispensary Rewards And Loyalty

–

KORONA POS works seamlessly with the marijuana loyalty platform

springbig

. Their software offers an in-depth digital rewards platform with birthday discounts, segmented

SMS promos

, and customizable product updates.

Menu Hosting Apps

– In such a competitive retail space, it's critical to open up your marijuana retail shop to as many

sales channels

as possible.

Marijuana technology companies

, like

Weedmaps

, host menus and push promotional deals for dispensaries. Customers can order your merchandise right off of their website or smartphone app. From there, you can bag up customers' products so their order is ready for pickup on arrival.

Use Instagram –

Some dispensaries have tens of thousands of Instagram followers. Utilize the platform to get the word out about your shop and all it has to offer. Give followers updates about new products, brands, and promotions. Mix in some content highlighting your staff's personality or general educational material about the history of cannabis and its health benefits. Just make sure you stay within the

rules of the platform!
Dispensary Point of Sale Integration and Compliance
A great dispensary needs a great point of sale system. KORONA POS for dispensaries is fully compatible with BioTrack, New York State's track and trace platform. Our software will power your inventory management while providing all of the legal reporting data you need to stay compliant. Take advantage of our customizable dispensary KPI dashboard to get the most of your sales analytics. We integrate with programs for marketing, CRM, loyalty, eCommerce and more. Give a call today to schedule a demo!
FAQs: Opening A Dispensary In New York
How do I open a legal dispensary in NY?
To open a legal dispensary in New York you will need to apply for a Conditional Adult-Use Retail Dispensary (CAURD) license through the Office of Cannabis Management (OCM).  At this time, the state is issuing licenses exclusively to individuals (or close relatives/spouses) who were previously convicted of marijuana-related offenses. As such, you must provide the office with a conviction record, as well as other documents detailing business plans, financial history, and proof of insurance.
Is owning a dispensary profitable?
Owning a dispensary can certainly be profitable. Opening a cannabis retail location requires thorough planning, set up, and market research. Once operational, dispensaries must make use of marketing tactics, merchandising strategies, and more.
How much does it cost to open a dispensary in NYC?
It costs between $500,000 and $2M to open a dispensary in New York City. New York actually has some of the lowest application and licensing fees, at $2,000 total. Nonetheless, real estate, construction costs, labor, and acquiring inventory will demand considerable financial resources.
4. What states have the strictest liquor laws?
The strictest states on alcohol are Pennsylvania, Utah and North Carolina. For example, in North Carolina, drink offers such as "buy one get one free" are completely prohibited.