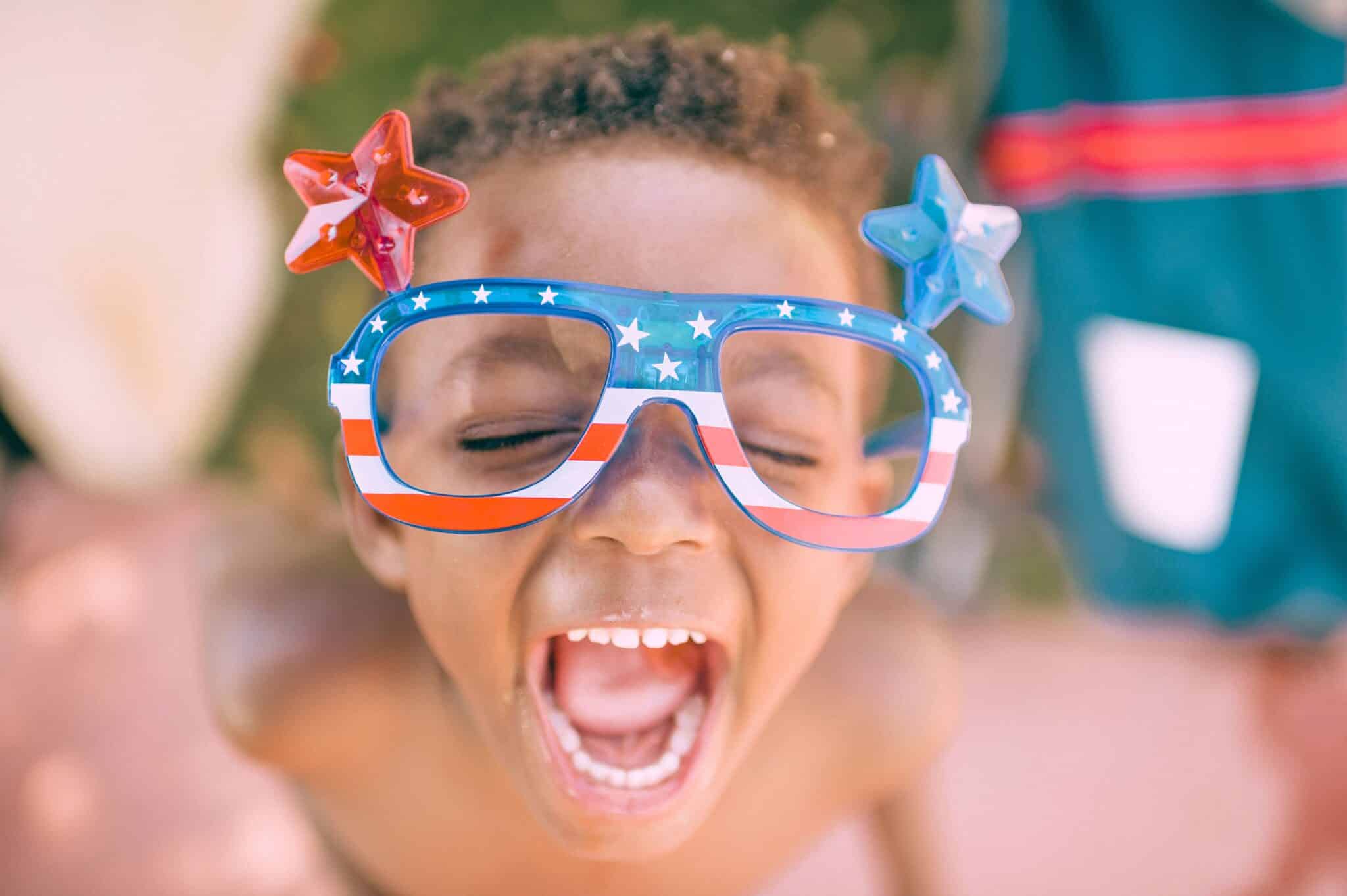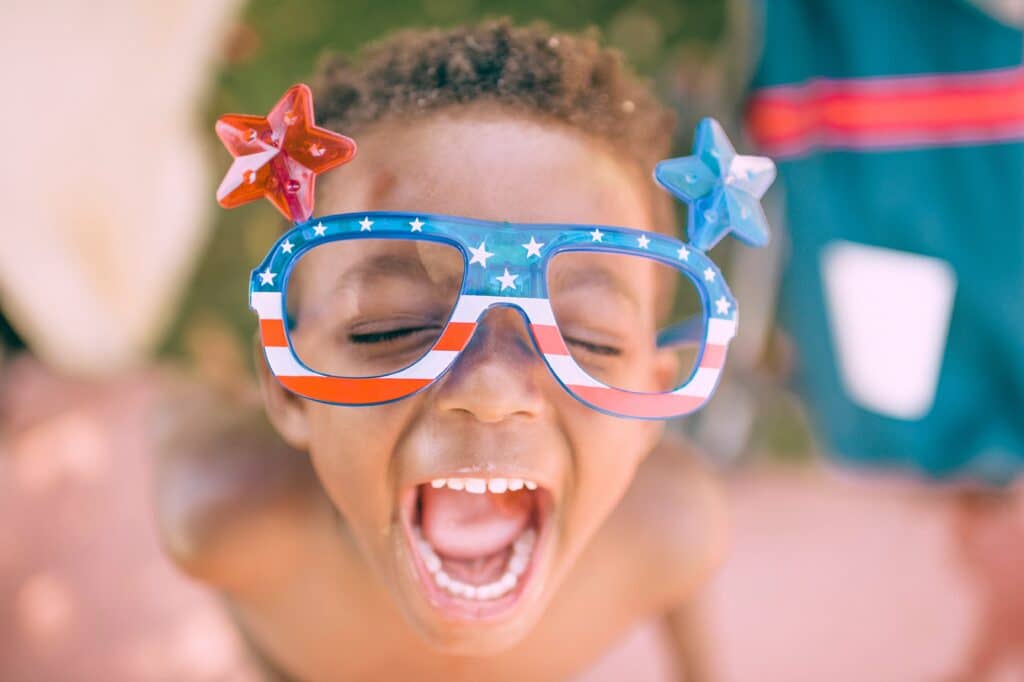 Labor Day is a significant holiday that honors the hard work and contributions of the workforce. This occasion gives retailers a golden opportunity to engage with customers and drive sales through enticing promotions and marketing strategies. Promoting through social media has been proven to be both effective and affordable.
In this blog post, we'll explore creative and practical Labor Day post ideas that can help retailers make the most out of this festive time and maximize profits.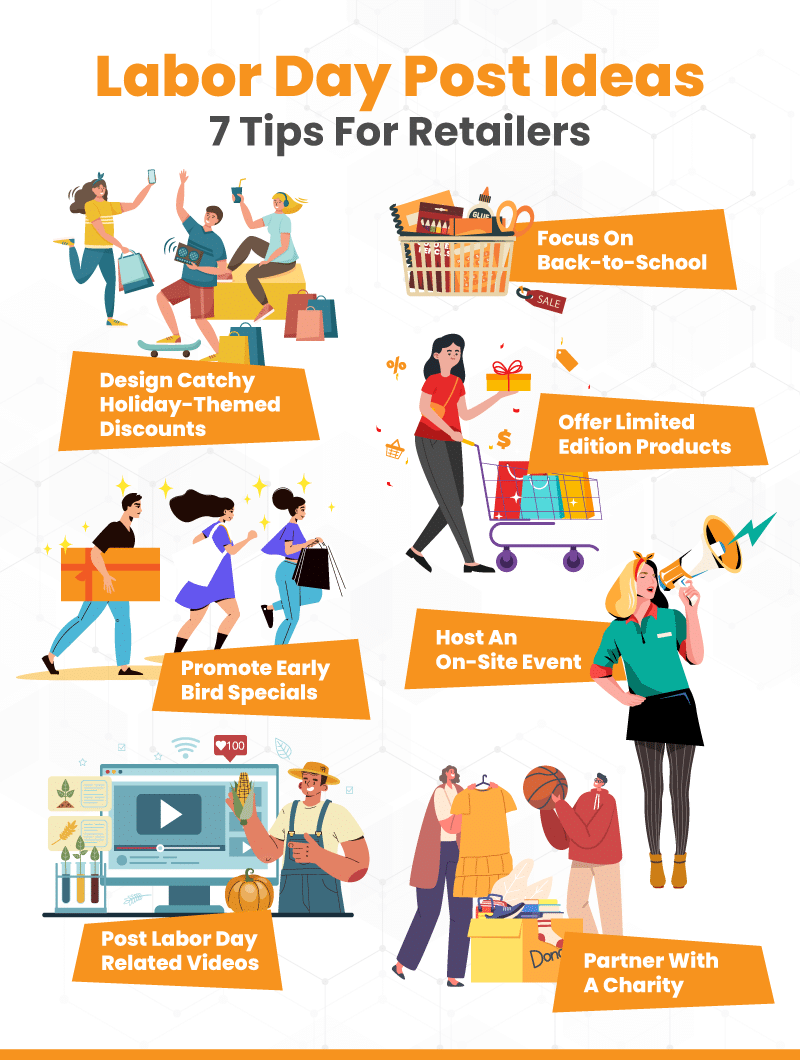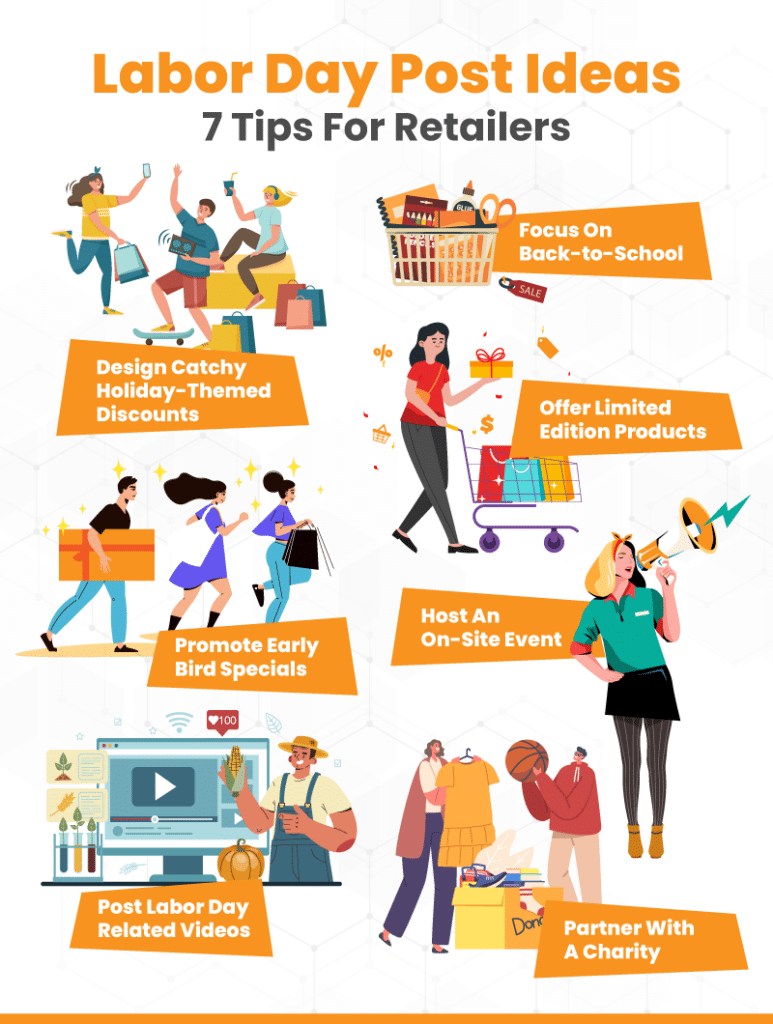 Design Catchy Labor Day Posts With Themed Discounts
Customers always look for deals during Labor Day. Exclusive discounts, buy-one-get-one-free deals, and special offers on popular products are all great ideas. Themed promotions will catch their attention and encourage purchases.
Write Labor Day-oriented discounts and offers emphasizing "celebrating hard work" and "rewarding customers." For example, you can craft promotional messages like "Labor Day Sale: Reward Yourself with Up to 50% Off!" or "Honor Your Hard Work with Massive Discounts!"
Retailers can also tie the discounts to specific Labor Day activities, such as BBQs or outdoor events. Phrases like "Grill & Chill this Labor Day with 25% Off All Outdoor Gear!" are relevant and enticing messages.
Creating a sense of urgency with limited-time offers and using American Flag colors and imagery can further enhance the appeal of the promotions.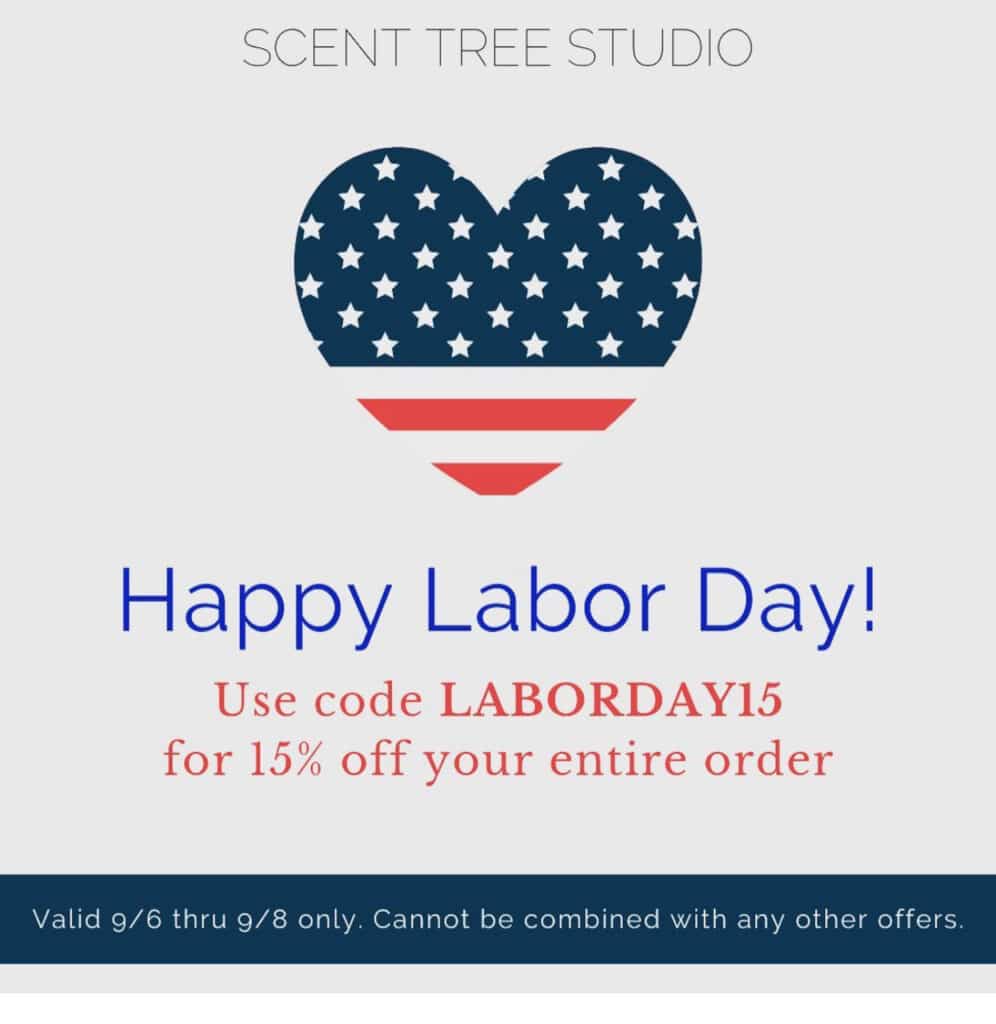 Hammer Back-to-School Specials in Labor Day Social Media
Tie your Labor Day post ideas with back-to-school offers. Back-to-school is the most popular type of Labor Day shopping, with some studies suggesting that 64% of Labor Day consumers are looking for deals in this category.
Create bundles or discounts on products students typically need as they return to school, such as stationery, backpacks, and clothing. Tech-related items like laptops and tablets are also great for this time of year.
Target Specific Types of Back-to-School Consumers
Remember that parents will be doing the bulk of Labor Day shopping. Try to appeal to them as directly as possible.
Utilizing social media targeting and location-based marketing can help retailers reach parents. You can also create engaging content, such as videos providing helpful tips for preparing for the new school year.
Don't forget teachers either. They are a vital part of our labor force. Use this opportunity as a dual teacher appreciation and back-to-school promotion. Acknowledge the hard work of educators by offering a special "Teacher Appreciation Discount" or freebie on school supplies for teachers, driving loyalty and building a positive brand image.
Finally, let other people cash in as well! Many Americans will start new jobs, move, or upgrade their gear in the early fall. Promote these back-to-school deals for items like computers to all types of consumers.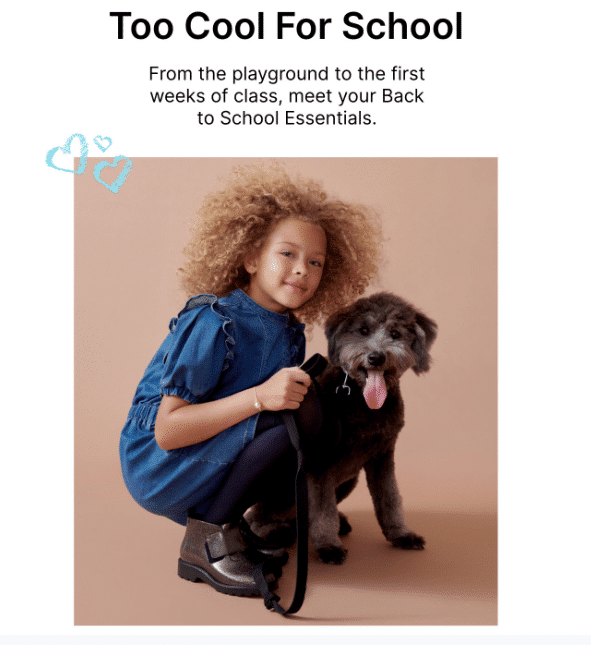 Launch Limited Edition Products
Another Labor Day social media post idea is to release limited edition products with unique holiday designs or packaging. Scarcity, exclusivity, and FOMO marketing have been proven to drive demand.
Post a "Labor Day Party in a Box" on your social platforms. Appeal to families hosting Labor Day gatherings. Include decorations, disposable tableware, and festive banners. This type of themed bundle simplifies the process of hosting a memorable celebration.
To cater to the holiday travel crowd, curate a limited edition "Labor Day Adventure Pack." Fill the pack with travel-sized essentials like sunscreen, reusable water bottles, portable snacks, camping tools, and rugged apparel.
A grocery store or gift shop could put together a "Labor Day Tastes of the World." Feature globally inspired BBQ Sauces, each representing a different country's flavors and culinary traditions. This type of set is also great to bring as a gift to friend's or family's houses.
Offer Early Bird Specials
53% of Americans travel during Labor Day weekend. In addition, 61% will be celebrating with some kind of barbecue. The holiday involves a lot of planned activities for all walks of life.
Reach the people who won't be shopping on the actual weekend. Kickstart the excitement by offering early bird specials a few days or weeks before the weekend even starts.
Post exclusive discounts on popular products associated with Labor Day celebrations, such as grills, patio furniture, coolers, and outdoor games. The purpose of this Labor Day post idea is that retailers can encourage customers to purchase ahead of time.
The promotion could even be a time-limited flash sale, such as a "Countdown to Labor Day" event. Motivate shoppers to take advantage of the special deals before the holiday weekend approaches.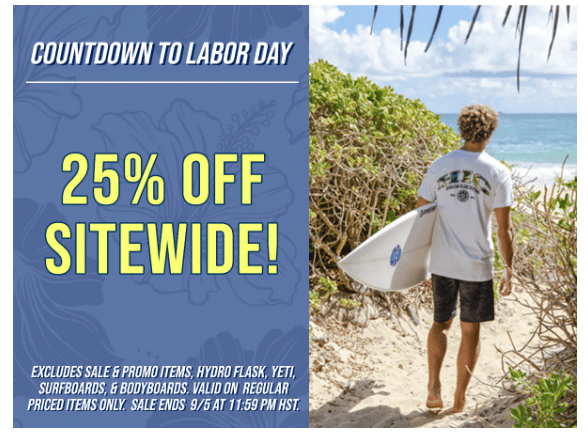 Host In-Store Events
Use your social media to announce an on-site celebration. Experiential retail has become more and more important for brick-and-mortar retailers. One of the best ways for small businesses to curate these experiences is to organize in-store events such as live demonstrations, product launches, or interactive activities.
These events draw foot traffic and create a memorable shopping experience. To design in-store events for Labor Day marketing, retailers can organize themed activities and promotions that align with the holiday spirit. Try hosting a "Labor Day BBQ Bash" with free food and drinks for customers, creating a festive atmosphere.
Incorporating family-friendly activities like face painting or games for kids will attract a wider audience. Encourage your guests to post photos and videos of your Labor Day party on their pages. Such user-generated and word-of-mouth community marketing has a huge impact on acquiring new local customers.
Try Labor Day Posting With Video
Video content has been shown to get the most engagement on social platforms. Retailers should create engaging and attention-grabbing labor day promotion videos that showcase their products and special offers.
Social media is about people first. So don't be afraid to show off the personality of your staff.
Videos should be short and to the point, conveying the key messages of the promotion quickly and effectively to capture the audience's interest amidst busy social media feeds. Use vibrant and festive visuals to evoke the spirit of Labor Day, utilizing American flag colors and symbols that resonate with the audience. Incorporating trending songs can help your video gain some traction and possibly even go viral.
Retailers should strategically schedule the release of their promotion videos on social media platforms to maximize reach and engagement, targeting peak hours when their target audience is most active.
Encourage social media users to share the promotion videos with their friends and followers by offering incentives like exclusive discounts or participating in a giveaway. This extends the video's reach to new eyes and customers.
Set Up A Charity Fundraiser
Another Labor Day post idea is to partner with a non-profit or foundation. After all, the holiday is meant to appreciate and celebrate the American workforce. Setting up a charity fundraiser is the perfect way to promote your business while doing the right thing and sticking to the weekend's theme.
Choose a cause that aligns with your values and appeals to your customer base. For instance, something that aids first responders or local laborers would be perfect. Be sure to "Collab" with your chosen organization to reach a bigger audience and increase exposure.
Set up a special promotion or event where a percentage of sales during the Labor Day weekend goes towards the chosen charity. Promoting the fundraiser through email newsletters and in-store signage will help raise awareness and encourage customers to participate.
Finally, offering incentives like discounts or small gifts for customers who donate to the cause can further incentivize charitable contributions and support.
Conclusion: Use Your Point of Sale To Power Promotions
Modern point of sale systems power promotions by offering actionable data insights. These insights enable retailers to analyze customer buying behavior and preferences. With this information, retailers can create targeted promotions tailored to specific customer segments.
In addition, robust and intuitive software like KORONA POS integrates seamlessly with loyalty programs allowing retailers to implement informed promotional offers. Smarter marketing outreach leads to more conversions.
To learn more about how KORONA POS can boost your marketing efforts, click the button below.
FAQs: Labor Day Post Ideas
1. How can I promote Labor Day?
Promote Labor Day with back-to-school specials. These take up more than half of consumer spending for the weekend. Retailers can also promote holiday-themed products, limited-time offers, and early bird deals with time-specific countdowns.
2. What is the marketing message for Labor Day?
The marketing message for Labor Day is to thank customers for their hard work and to enjoy the weekend with friends and family. Offering discounts on summer party items, back-to-school products, and limited-time deals is sure to increase foot traffic and sales.