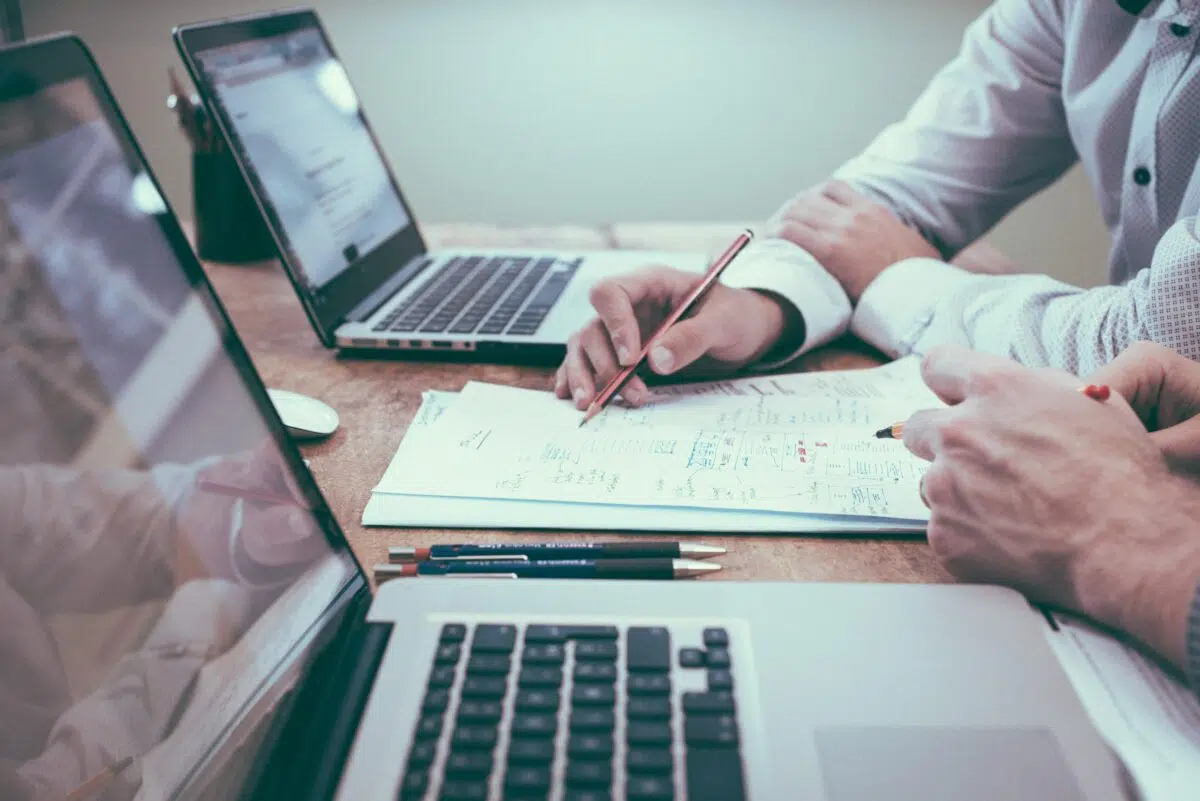 Staying compliant in the marijuana business is a complex and continuous process. There are boxes to check in just about every aspect of running a dispensary, especially if it's one that's vertically-integrated. Dispensary compliance includes extensive licensing, customer and employee verification, inventory monitoring, seed to sale tracking, and more.
Nonetheless, as involved as dispensary compliance is, it is far from impossible to do correctly. And the right cannabis software can make it much easier. Below is a guide detailing exactly how to keep your dispensary compliant.
Table of Contents
Keep Your Licensing Up-To-Date
State and local regulations are extensive for marijuana businesses. Most cannabis control boards will require yearly renewal fees to keep your shop open. Make sure you stay ahead of this fee schedule so that you don't become delinquent on any certification. Never give state or local regulators any reason to shut you down or charge you for late filing.
Separate Licenses
Additionally, make sure you apply for all necessary licenses if you plan on adding a separate entity to your dispensary. For example, if you want to add a delivery option, you will need to apply for that license separately before you perform any delivery tasks.
Report Earnings Correctly
Some states have sliding scale annual licensing. For example, California has a fairly large variation of annual costs based on income. Their fees range from only $2,500 for the lowest income dispensaries all the way up to $96,000 for huge retail operations. Hence, it's imperative to be prepared to report your earnings to state authorities. Better yet, anticipate expected expenses so you can properly allocate the funds ahead of time..
Here is a guide to licensing application and annual fees by state: How much does it cost to open a dispensary?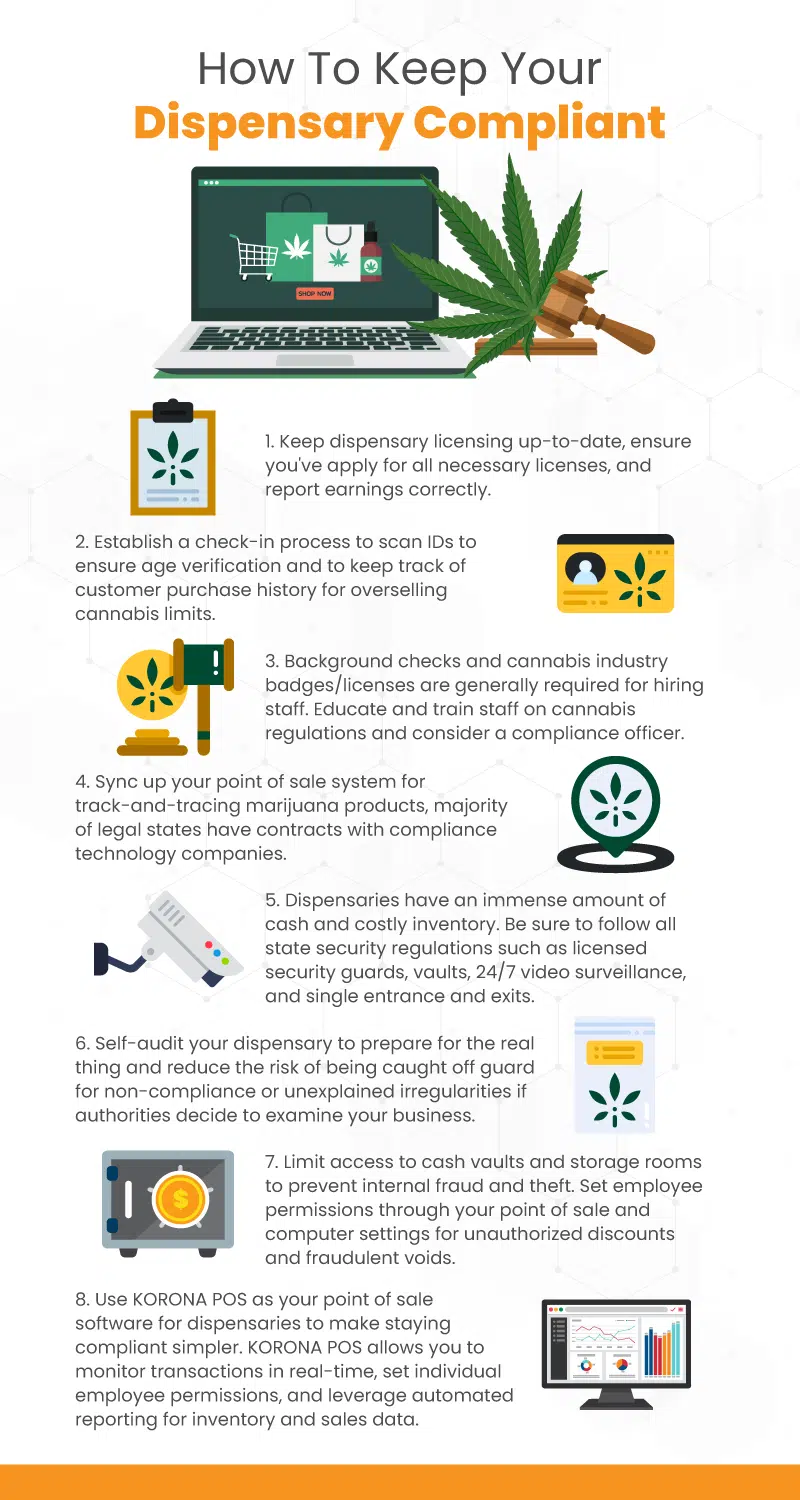 Check ID's And Log In
When shoppers enter your dispensary, they must be checked every time. This will help keep track of customer records and avoid serving minors.
Thwart Overselling and "Loopers"
There are limits to how much cannabis shoppers are allowed to buy within a certain time period. Some people, often referred to as loopers, will attempt buying large quantities of cannabis flower by returning (looping) back to the store over and over. They then take the cannabis out of state and sell it at a profit. In order to thwart this, your dispensary must make use of its check in verification in accordance with its POS system to flag and stop these types of purchase patterns.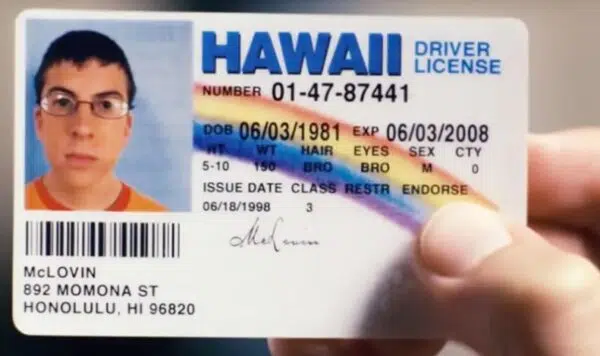 Underage Is A Big No No
Be sure to never allow minors into your store no matter what the circumstances might be. Set standard procedures for identification checks, and utilize ID-scanning technology to identify fraudulent cards. Ensuring that everyone who comes into the store is who they say they are should be a focal point for your compliance and security operations.
Dispensary Compliance Relies Heavily On Great Staff
Cannabis industry regulations generally require strict background checks. In addition, any employees that directly handle the product must be 21 or older and certified with a cannabis industry badge or license. Much like applying for and getting approval for your dispensary licensing, each budtender will have to complete their verification process before they can work at your cannabis retail shop.
Training Your Budtenders
Your dispensary can only be as good as your staff. Budtenders will be the ones interacting with customers and facilitating transactions. Therefore, they must be aware of the rules and regulations that exist in the dispensary world and understand all necessary compliance on the retail side of your operations. Make sure that they are aware of what they are allowed to suggest and to notice any irregularities or inappropriate behavior from guests.
Consider Compliance Officer
If you are big enough, think about hiring a compliance officer to guarantee that your shop is operating within all guidelines. While smaller shops might not have the capital or necessity for such a role, larger-scale operations and multi-location retailers should consider investing in this type of manager to avoid any shutdowns, costly disruptions in business operations, or, in the worst case, heavy fines/store closure.
Integrate Your Operations With Metrc
Every legal marijuana product, no matter how small, should be tracked and traced from seed to sale. Most of the legal states have contracts with the compliance technology company Metrc.
Sync Your POS With Metrc
Metrc has an open API to integrate your inventory management and point of sale systems. With smart, robust software like KORONA POS, you can seamlessly push your daily sales data right onto Metrc's database to account for everything coming in and out of your dispensary.
Metrc Training for Dispensary Staff
Before you can even upload any information onto their system, Metrc requires dispensary owners and operators to get trained and certified. Luckily, once you make your monthly payment for their track and trace technology, they will provide you with all of the necessary educational and regulatory classifications you need. Also, they have a virtual training module to help budtenders receive quick and proper training before they clock in at your retail business.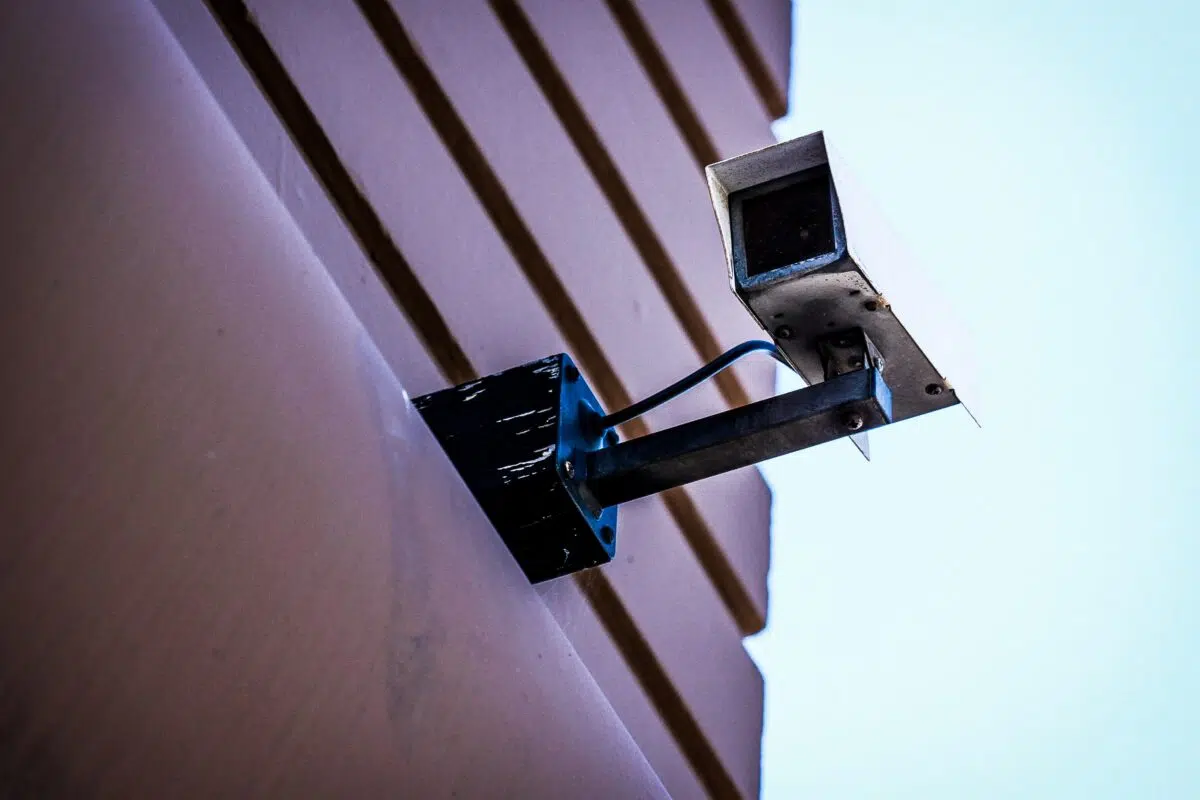 Dispensary Security Measures
Marijuana retail businesses deal with an immense amount of cash. Added to that is an extraordinarily costly inventory. Therefore, they require advanced security requirements. In fact, states and municipalities have security requirements written into their laws and statutes with highly specific details.
These security requirements often include the following:
A single entrance and exit

ID check-in stations

Licensed security guards

Vaults with minimum thickness standards

24/7 video surveillance of every square foot of the dispensary

Minimum pixel requirements for camera quality

Keeping cannabis products out of exterior view
Be sure to check off all of the boxes that your state requires when you make a security plan for your dispensary. Failure to do so can lead to penalties and shutdowns, not to mention external larceny.
Self Audit
Stopping every once in a while to take a nice hard look in the mirror can help eliminate blind spots in your business. Self-auditing will prepare your business for the real thing, reducing the risk of being caught off guard for non-compliance or unexplained irregularities if authorities decide to examine your business.
Such an audit will help you determine if your operating procedures and workflow are performing how you intended. Full on physical inventory counts, crunching numbers, and going over employee performance can help illuminate problems that might be causing leakage, shrinkage, or inefficiency. Eliminating these issues will increase your level of compliance.
Tapered Access Control
Secure your dispensary by limiting access to cash vaults, computer settings, and storage rooms. Utilize digital access key cards to close off rooms that store cash and marijuana inventory so that you don't have to worry about internal fraud and theft. You don't want products to go missing and unaccounted for, which can impact your Metrc counts.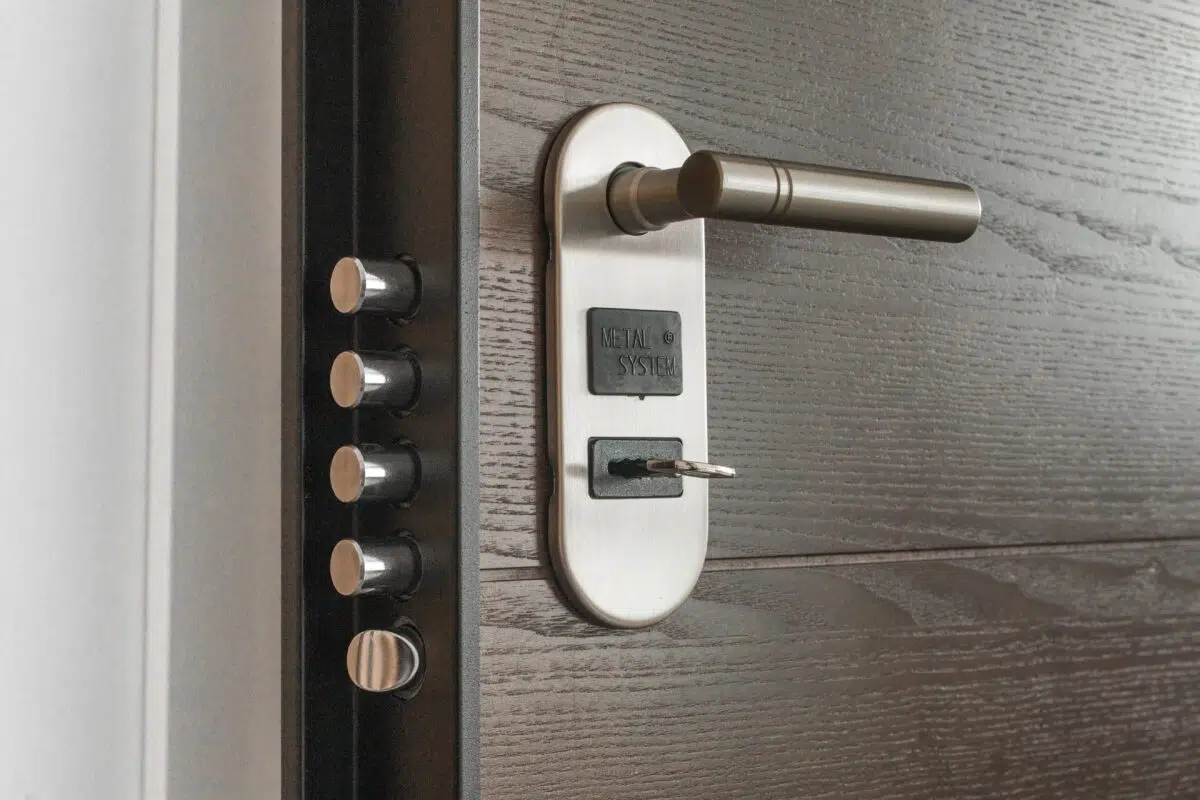 Set Employee Permissions
In order to protect your cash and remain compliant, you can limit employees' access on your point of sale software. With KORONA POS, you can set individual employee permissions so that you don't have to worry about unauthorized discounts or fraudulent voids that botch your cash count and misalign your inventory.
KORONA POS also includes a detailed EOD report that shows you all employee actions for that work day. With this feature you can more easily monitor and root out irregularities.
Smart Modern POS For Dispensary Compliance
With the best point of sale technology on the market, KORONA POS equips dispensary owners with compliance friendly integrations and tools for a mutlitude of operational challenges at a marijuana retail business. KORONA POS comes with a pre-built Metrc integration and automated reporting built into inventory and sales data. It also comes with robust employee permission and monitoring so that you can see exactly what is happening on every transaction in real-time.
KORONA POS's customer service team is always here to answer any questions you may have. Give us a call today to learn more about our competitive pricing and schedule a demo for your dispensary!