In recent years, the retail industry has experienced remarkable growth despite the economic consequences of the COVID-19 crisis. According to the National Retail Federation, the total number of retail locations in the U.S. has increased while eCommerce has also grown by more than 70 percent over the past three years.
Physical locations remain vital for the industry, especially since a significant volume of eCommerce orders are completed through retail stores. In addition, during May of 2021, retail sales reached a record high of over $570 billion.
And it doesn't stop there. This growth is expected to continue in 2022, with another 6.6% increase in sales over 2021. As you can see, the retail space is booming like never before, and there is room for anyone willing to open a retail business.
But first, you should understand how to start a retail business. If that's what you're here for, we got you covered. This step-by-step guide will help you understand everything you need to know about starting a retail business.
Learn 96 Important Retail Terms: The Complete Retail Dictionary
How to start a retail business in 8 Steps
Starting a retail business takes time and planning. The following ten tips will help you know how to start a retail business and the factors to consider. Let's get started. 
Find the Perfect Niche for Your Retail Business
First, starting a retail business comes down to determining your business niche and the type of retail business you want to establish. You should have a clear idea of the type of business you want to start. Otherwise, if you still don't know what niche to invest in and how to choose the most profitable type of retail business, here's how you can proceed.
Determine what you like doing the most
Find out what hobby or activity you're most passionate about and can do without getting bored. Think about what skills come naturally to you. Are you often asked by your friends, family, colleagues for a particular activity? What subjects do you enjoy learning about? 
The answers to these questions will give you a list of ideas for what kind of business you would like to start. If, for example, you love baking, and your friends or family members ask you to make their birthday cakes or any baked products, then you may want to consider opening a bakery. 
Analyze the profitability of your business's niche
Finding a niche for your business is one thing. Making sure that niche is profitable is quite another. At the end of the day, you want to make money with your retail business. Generally, when the niche you choose has no competitors at all, it means there is either very little demand for the product you want to offer or none at all.
If, for instance, you're considering opening a coffee shop, make sure the location you've chosen is suitable for this type of business and there will be a strong demand for the product. If you want to start an online retail business, you can use a freemium version of tools like Ubersugest and Semrush to determine the product's search volume to sell. These data will give you an idea of the demand for a product and how profitable your business's niche is.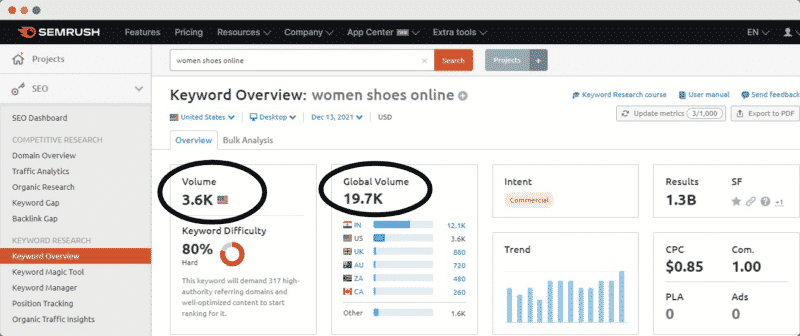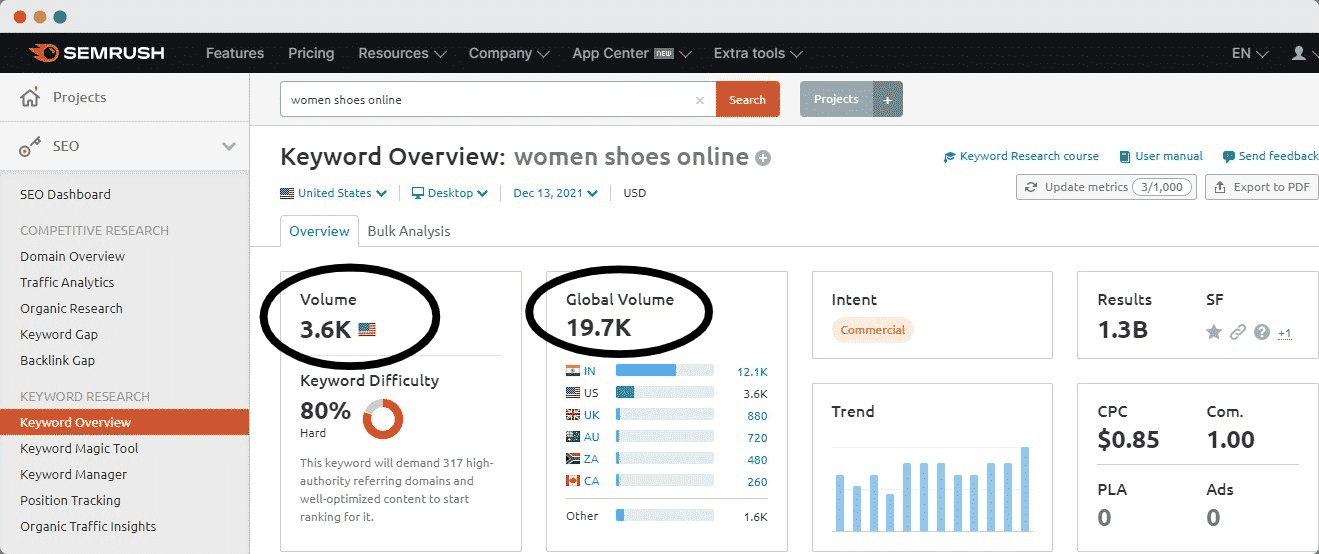 Research the competition
Once you've found the right niche for your retail business, you need to know your competitors. Determine how they market and sell their products. Learn as much as you can about their product, marketing, and sales strategy to improve what they have to offer.
Here are some of the most popular retail businesses
A grocery store is a retail store that sells food and household items. It is one of the most profitable retail businesses. The products sold in a grocery store are everyday items, meaning that demand will always be obvious.
Moreover, opening such a business does not require any special skills and the investment is also moderate. One of the most important aspects if you consider opening a grocery store, is the location. You can open it in any residential area.
To make a grocery store more profitable, you can also build a website and sell groceries online. This could become one of the best online retail ideas. You will serve not only the surrounding customers but also the online ones.
A barbershop is a lucrative business if you know how to go about it. It requires particularly the mastery of specific skills, knowledge, and experience.
The coffee industry has snowballed in recent years. You can start a coffee shop business with moderate capital investment if you are a coffee enthusiast and professional, otherwise known as a barista. Ideally, you need to open a coffee shop in a location with a lot of foot traffic to make your business a success.
Gardening retail business
Starting a retail gardening business requires enough time and creativity. The exciting part of a retail gardening business is starting it from home. You can then offer your services to local customers for any type of floral need, including planning, design, delivery, installation, and waste removal.
Other retail businesses you can start include:
apparel shops

mobile clothing boutique

food truck, etc.
Write a Business Plan
To successfully start a retail business, you need to develop a business plan to understand the structure and priorities of your business. Ask yourself the following questions to determine the key points to include in your business plan that will make your business stand out:
What types of products will you sell? Why do you want to sell these products? In other words, are you serving a specific need or a demand? 

What data do you have that proves there is a demand or need? What are the sources of this data? Are they reliable?

What type of business location do you want to open? A brick-and-mortar location, an eCommerce store, a home-based business, a mobile business, or you're going to adopt an omnichannel sales approach.

Who is your target market? What qualitative or quantitative data do you have? How will you reach your audience? 

What will be unique about your retail business in terms of products or services? What do your competitors do? Is there a business similar to yours not far from you?

When do you set your break-even point?

How will you stock up? Who are your suppliers? 

How long do you need to make a profit?

How much money will you need to start the business? How much do you need to sustain the business after start-up?
Remember that a business plan can be readjusted at any time based on certain unforeseen circumstances or other aspects that you did not take into account at the beginning. Your business plan should be considered a work in progress that you will continually shape as your business evolves.  Here are some key aspects to include in your business plan.
Marketing strategy
It's common to find that retail store owners often neglect marketing when creating a business plan for opening a business. Establishing a solid marketing strategy is the backbone of your business.
A marketing strategy helps you be creative and find ways to develop your customer base and brand values. There are many ways to market your product. You can choose to sell your business through social networks and use channels like Facebook, Instagram, Tiktok, etc.
You also have the option to try online advertisements or blog posts. You can use Yelp or Google My Business to profile your business to increase your chances of visibility.
Choose the marketing strategies that work best for your business, and feel free to try as many as you can until you find what helps you grow. In addition, keeping up with the current industry trends will ensure that you are up to date with the latest in marketing . 
For more on retail trends, check out: Retail Trends 2023
Financial forecasts for the retail business
A business plan should include the most obvious expenses you will incur and a financial forecast to estimate your income. 
Rent
In high-traffic areas or popular neighborhoods, the rent is usually more expensive. Rent is an amount you will pay monthly based on the square footage of the space and the real estate value of the physical location. So, in addition to the initial cost of the physical location, renovations, and other related expenses, consider the rent for your store. 
Merchandise
There are two elements to consider when it comes to merchandise costs: the initial cost of your merchandise (i.e., the purchase price) and the holding price or inventory cost. Once you have these initial inventory costs, it is possible to forecast the monthly inventory costs that affect your ongoing budget.
Employee costs
Even if you run your retail business alone at first, you will feel the need to hire employees to manage the daily operations as your business grows. In addition to employee salaries and other benefits, you should also consider the cost of training, and in some cases, travel, if you are a franchisee.
Technology
To run your business efficiently, you need to choose the right technology and equipment from the start. Opening a retail business involves using a POS system to help manage your inventory, payroll, process transactions within your store, etc. It is recommended to find a POS system designed specifically for retail.
Aside from a point of sale system, you should also invest in a security system, such as purchasing cameras and other security devices to protect the products from theft, burglary, and other related crimes.
If you were wondering how to start a retail business without spending any money, you'd find that it's pretty hard. According to estimates, a small retail shop costs between $50000 and $100000. Remember that the list in the financial forecast is not all-inclusive and that there are other expenses such as utilities, retail accounting software, business insurance, merchandising equipment, and more.
See related: How Much Does It Cost To Open a Retail Store?
Business Registration
Knowing how to register a business is a crucial step in learning how to start a retail business. Before registering your business, you must first find a name for the company and then choose the type of legal structure that is right for you. 
Find a name for your business and trademark it
The name of your business is what sets you apart from other retail companies similar to yours. It is advisable to choose a name that reminds consumers of the products/services you offer and reflects your business's purpose and brand identity. You can also perform a preliminary search in the Patent Office's electronic trademark search system to find existing trademarks that might be similar to your desired name, logo, or trademark.
Once this check is done, prepare and submit your trademark application. Trademarking your business will save you from costly legal disputes down the line.
This whole process can take between 12 to 18 months if you encounter any discrepancies. Therefore, it is advisable to start the process a little earlier before you open your business. You should also expect to pay between $200 and $600 in fees.
Decide on your legal structure and register your business
Now that you have named your business and trademarked your business name, it is time to register it. To register your business, you must first determine its legal structure. There are several types of legal structures for businesses. You can register as a sole proprietorship, an LLC (Limited Liability Company), or a corporation.
The structure you choose will be a determining factor in how you are taxed. It will also determine the degree of legal protection you have, the ownership structure of your business, and your ability to receive funds. You should contact an attorney to assist you in this process.
PS: You can start your retail business as a sole proprietorship. This is the most straightforward legal structure to establish. However, if you want to access loans or other alternative financing, you must change your business model. Generally, an LLC or a corporation is the best alternative to make your business more attractive to investors or lenders.
Go to the IRS website and apply for an Employer Identification Number to register your company. The process is done online. The EIN is a nine-digit number assigned to your company. It is like your company's social security number. It allows the federal government to identify you for tax purposes. When applying for a business loan or a business account, you will need it.
Read more: How To Set Up An LLC? A Step by Step Guide For Retail SMB Owners
Get Your  Business Licenses, Permits, and Insurance
Before you open a retail business, you need to make sure your business has the necessary license and permits for the company. In some states, you will only need a general license. However, in other states, you will need to obtain industry-specific licenses and permits. To find out what type of licenses and permits you need before opening your retail business, check your county or city clerk's website for their specific requirements. 
Another vital resource regarding licenses and permits that anyone learning how to start a retail business should know about is the SBA website. The US Small Business Administration is a great place to learn more about each states' licensing and permit requirements. 
Some of the licenses you'll need will include professional licenses, liquor license, zoning permits, home occupation permit, DBA license, and commercial sign permits. Again, consult with an attorney to assist you in this process. 
In addition to permits and licenses, you will need business insurance. The types of insurance you will need as a retailer are a business owner's policy, general liability insurance, and workers' comp/unemployment insurance. There are many other optional additional forms of insurance that your business may benefit from, however.
Find a Retail Location
In the retail space, finding the right location is, without a doubt, one of the most important decisions you'll make when starting your business. Your business location depends mainly on four factors: the type of products you want to sell, your target market and its demographics, the location costs, and the foot traffic. 
Your marketing efforts will be rewarded if you set your business location in a high-traffic area. However, a poor choice of location will cost you your investment and efforts. 
Remember that the right location depends heavily on your target audience and the locations in which it is located. 
For example, suppose you are opening a boutique selling luxury jewelry. In that case, it is ideal to set up in a business district with plenty of foot traffic from consumers who can afford high-end products.
The choice of location will also depend on your budget because you will have to renovate the sales site, pay rent, down payment, and many other expenses. Great locations, of course, come at a premium price. A good location should also accommodate a restroom for your staff, dressing rooms, inventory storage area, and parking for your customers and employees. 
Further reading
There are several other aspects to consider when choosing a location for your retail business. We share with you some tried-and-tested tips on How to Find a Good Business Location.
Frequently Asked Questions on How to Start a Retail Business
How do I start a retail business?
You can open a retail business in just a few steps. First things first, find a profitable niche. Look for an area in which to open your business.
Next, write a business plan. It will help you better plan your needs and expenses. The next step is to register your business. Registering your retail business is essential when looking for a business loan to expand your business and open a business account.
You must also obtain the necessary licenses and permits. The fifth step is to find the best location for your business.
The next step is to identify the best suppliers and vendors. The last step is to invest in a strong point of sale system. You may also want to consider a grand opening.
How can I open a retail store with no money?
Starting a retail business with no money is not possible. You will have to cover unavoidable expenses if you want your business to get off the ground. However, you don't need to have a million dollars in a bank account before you start.
Opening a retail business costs about $50,000 to $100,000. If you cannot raise such a sum, it is advisable to open an online retail business.
This option will be less expensive. You will have to consider your home as a small warehouse. This option saves you from paying rent and employees. The biggest expenses here are inventory and building your website.
Is retail business profitable?
The profitability of a retail business depends on the niche and your involvement in the business. For example, a report by Vend found that jewelry retailers are among the wealthiest in the world. The report estimates that while the average retail income is $28,094, jewelry retailers earn $36,715 per month. Some of the most profitable retail businesses include health and wellness, bookstores, food trucks, and mobile clothing boutiques.