The hybrid retail store is an updated variant of traditional eCommerce that describes the interaction between online retail and brick-and-mortar stores. There are several ways to establish a functional hybrid retail system. For example, it is possible to offer "click and collect" services that work well for impatient and busy customers who search online but go to the store to pick up the item. Similarly, items purchased online should be able to be returned to the store and vice versa. You can also set up chat boxes to chat IRL with customers online as if they were in-store.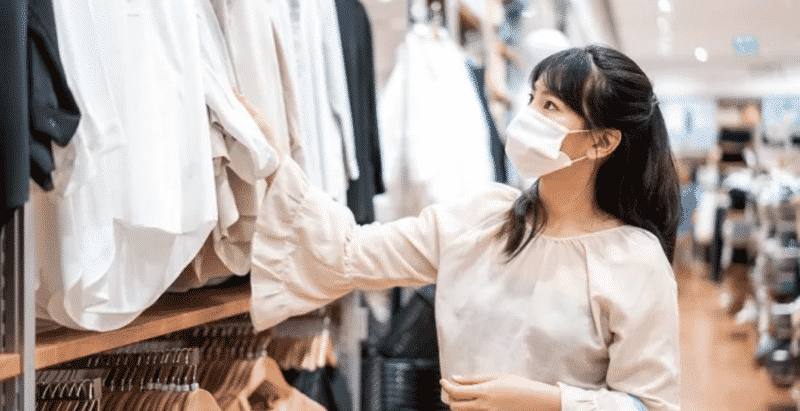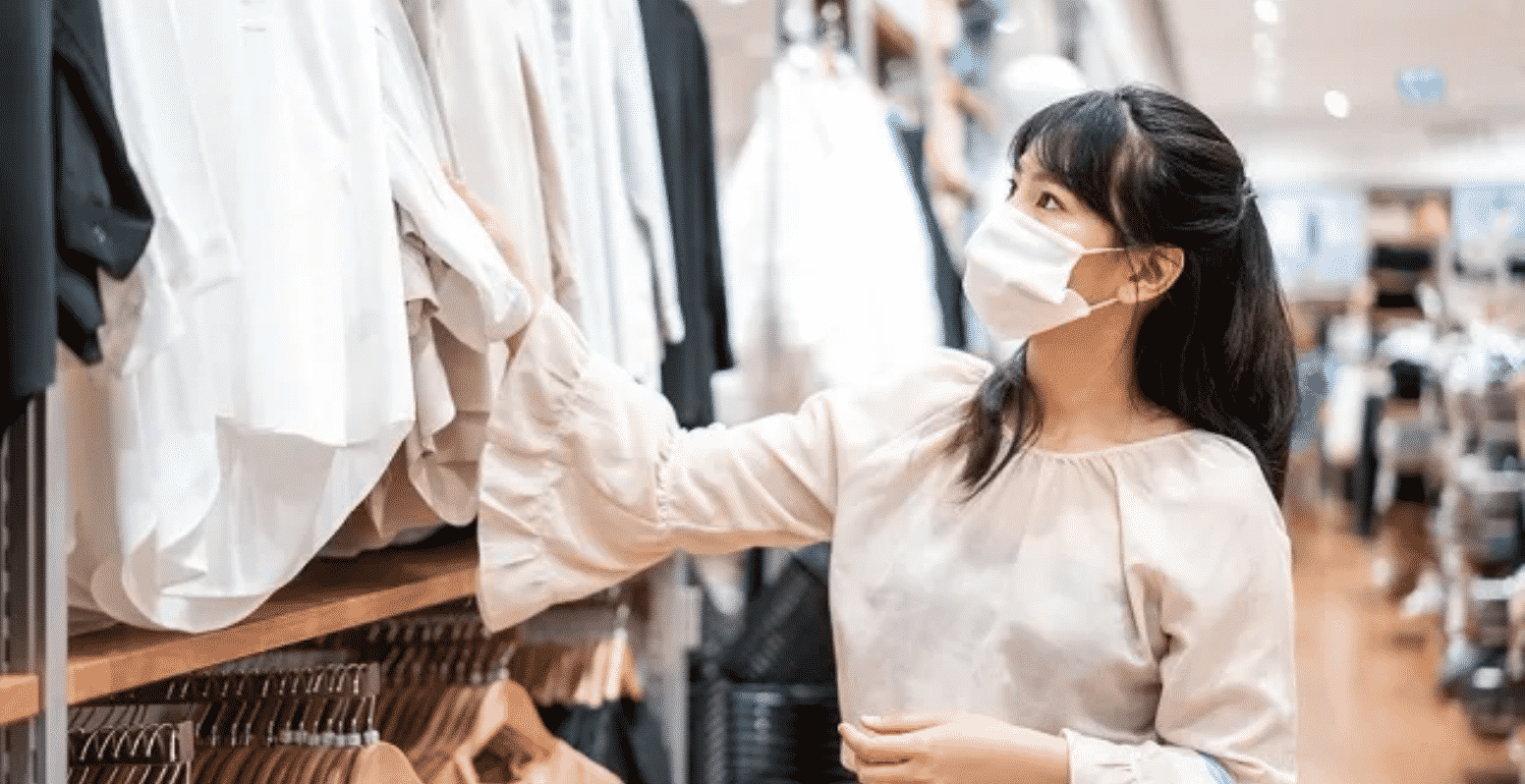 The retail industry has witnessed significant changes in recent years. The lines between traditional in-store and remote shopping are blurring. Amazon and other online retailers have expanded into other forms of distribution. 
In response to this, many retailers have implemented features such as online purchase and in-store pickup (BOPIS). And consumers are increasingly using both digital and physical touchpoints to make purchases.
 Today's consumers have unlimited choice in where and how they shop. And with so many shopping options, retailers are forced to adapt to a new retail model to keep up with the competition: hybrid retail.
While the number of online stores has increased in recent years, some companies founded exclusively online, such as Warby Parker and Allbirds, have now also decided to go down the brick-and-mortar route to better meet consumer demands and provide a more engaging customer experience.
See related: How to Move Your Retail Business Online
Opening a hybrid retail store means taking advantage of the benefits of these multi-channel systems. In this blog, you'll learn what a hybrid retail store is and why you should consider having one if you want to grow your retail business.
What Does Hybrid Retail Mean?
Hybrid retailing is a retail concept that combines traditional physical retailing (i.e., a brick-and-mortar store) with eCommerce selling. It's a concept that offers consumers a wide range of shopping options and convenience at their fingertips, aiming to make the consumer's shopping experience even more seamless.
With a hybrid shopping journey, customers can decide how they want to shop: they can order products online and pick them up in a couple of hours, come to the store and benefit from the complete shopping experience, or showroom and go home to order the products online.
How To Execute a Hybrid Retail Strategy?
The hybrid retail strategy depends on the type of store you run as a retailer. Here are some general guidelines to help you find the right channel mix for your customers.
1. Provide Both Physical And Online Purchasing Options
Customers want the freedom to choose how and when they place orders. Offering customers the ability to order products online and pick them up in-store will boost your business and give you an edge over your competitors.
More than half of shoppers in the U.S. have used BOPIS in the last six months, and 10% of all sales will be made via this click-and-collect method by 2025.
A brick-and-mortar store that doesn't have an online store should consider creating one to extend its marketing efforts and reach more customers. On the other hand, if you have an online store, you can simply add a direct call-to-action that allows customers to make an immediate purchase.
For online retailers, opening a pop-up store or hosting a booth at a local market will enable customers to participate in a more immersive shopping experience. This gives customers the opportunity to chat with staff about products, try on items, and interact with other customers.
For instance, people who buy shoes or other types of clothing online may still want to try them on for size and therefore check out some brands online but then visit a physical store to interact with the product in person.
If you own an online clothing brand, you can't replicate that experience online before the consumer puts in an order. To fit a hybrid shopping model, you could offer customers the chance to purchase items in multiple sizes and offer free returns and refunds. A hybrid buying journey helps improve customer satisfaction and build loyalty. If customers see that you have made their experience convenient, they will not feel the need to choose the competition. On the other hand, if they have to jump through hoops to get to your products, they may not come back.
3. Offer Flexible Payment Options on Your eCommerce Site
With no flexible payment options in your online store, many of your potential customers will not be able to make a purchase. As online shoppers get ready to purchase, they will want to use their preferred payment method.
Therefore, your online store should provide payment options for all major credit cards and third-party payment systems like PayPal and Apple Pay. More are even starting to add options for accepting cryptocurrencies. In addition, you can offer installment plans for customers who prefer to make payments at set intervals.
eCommerce store owners who can divert their store's payment methods are better outfitted to drive conversions and encourage customers to return.
4. ​​Strengthen The Post-Purchase Experience
Although often overlooked, your customer's post-purchase experience is just as critical as the pre-purchase process. It is another crucial aspect of the hybrid retail experience that retail store owners must consider. An unclear post-purchase process will lead to friction, complaints, returns, and eventually lost customers.
It is therefore essential to ensure that you provide the following:
Real-time information about the status of the order

Up-to-date information

Immediate order confirmation emails

Clear shipping information

A reasonable return policy
The lack of these critical post-purchase qualities can undermine your brand's perception in the eyes of your customers and dissuade them from making future purchases. A frictionless post-purchase experience will add to your brand value and reputation with your shoppers.
5. Customize Your Customer Experience
Personalization is another essential step in the hybrid retail store. 80% of shoppers are more likely to complete a purchase when brands offer personalized experiences. 
There are several ways to personalize products on your eCommerce site or in-store. You can:
Create offers based on user behavior

Display products or campaigns based on the user's location

Provide upsells and cross-sells

Personalize your opt-in campaigns and emails
eCommerce personalization is about building a more well-crafted experience for your website's visitors. You can increase your revenue and improve customer satisfaction by doing this well. For example, you can display different products, offers, or promotions based on various metrics:
Items placed in the buyer's cart

Product pages visited by the user

Number of products in the buyer's cart
Personalization is based on retrieving visitor data and providing dynamic experiences.
KORONA POS: Software for Hybrid Retail Stores
KORONA POS is a POS system designed to help retailers better run their retail business. KORONA POS software comes with a point-based loyalty program for each customer, which allows you to easily reward your best customers and start building your customer database. You can easily make gift cards to reward your best customers and customize your rewards program any way you want.
For brick-and-mortar stores, the inventory back office is remotely accessible via the cloud, which means you can assess live activity from any location, at any time, and take immediate action.
For eCommerce operations, KORONA POS integrates with a powerful, fully custom WooCommerce integration. This allows retailers to seamlessly list their products, run promotions, connect all inventory and sales to their physical retail channels, run marketing campaigns, and so much more.
Together, the solution gives retailers all the tools they need to run all aspects of their operation. Click on the button below to learn more about KORONA POS.
What Is a Hybrid retail Store FAQs
What is a hybrid retailer?
A hybrid retailer is one that offers multiple fulfillment options and experiences to its customers, blurring the boundaries between traditional and online retailing. These multiple fulfillment options or facilities enhance the customer experience and keep consumers loyal to their brand. 
What is a hybrid store example?
An example of a hybrid store is the buy-online-pickup-in-store (BOPIS). Instead of waiting in line at the store, customers can order their products online and pick them up a few hours later at the physical store. This model is an omnichannel retail strategy that gives customers the convenience of purchasing their order at an eCommerce store while picking it up in person at a brick-and-mortar store.