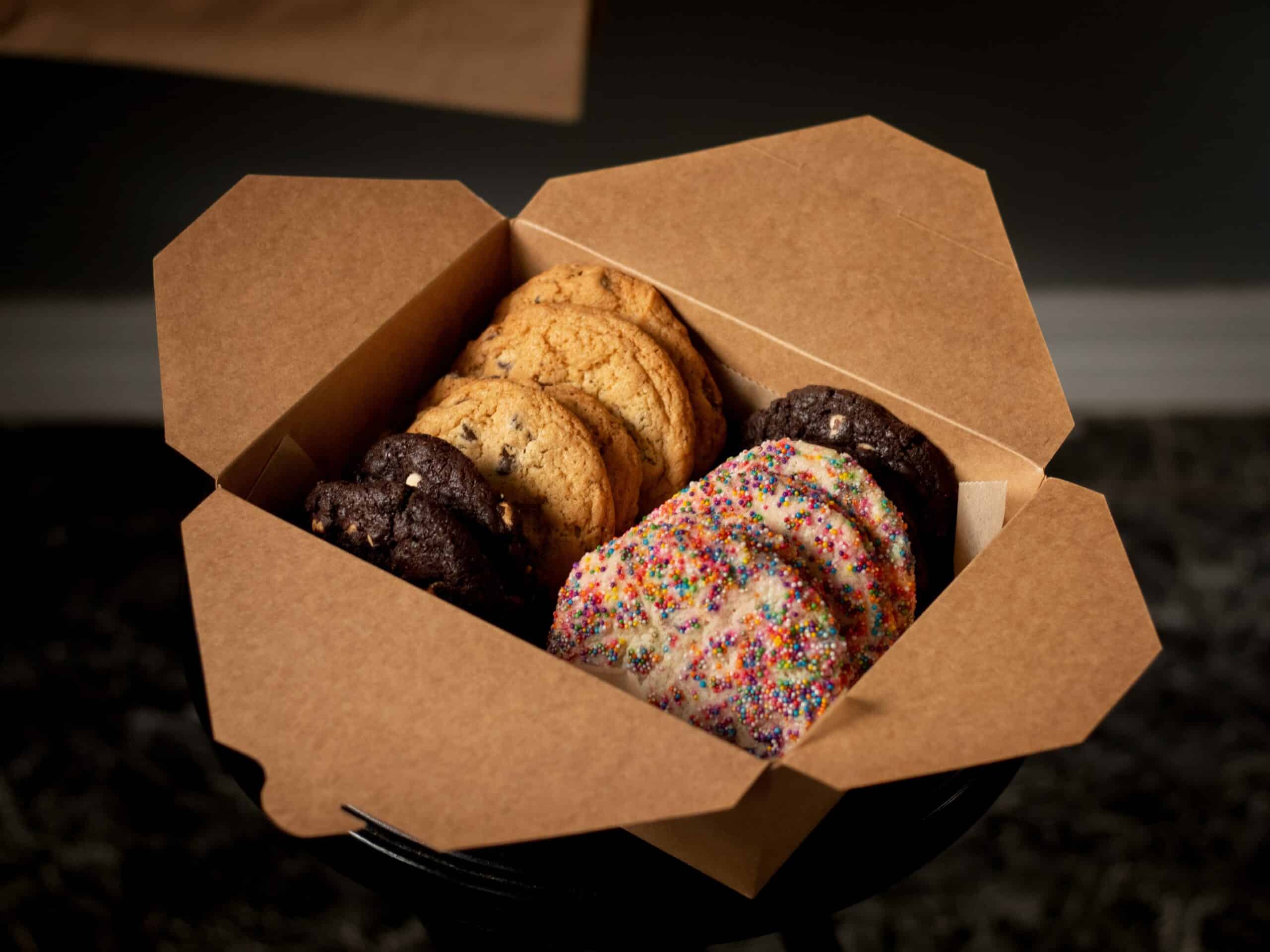 Baked goods are a popular crowd favorite. It doesn't matter where you go. Every big city, small town, Michelin-star restaurant, and fast food joint sells some kind of baked item.
Nonetheless, running a bakery is a serious operation. And selling as much as possible through as many channels as you can is a must. Consequently, many modern bakeries have taken their business online.
Expanding beyond simple brick-and-mortar retail can do wonders for your revenue. This is true whether you are exclusive to eCommerce or opening up your shop to local delivery apps. Below is a detailed guide on how to sell cookies online.
Selling Baked Goods Online: What's Your Specialty Item?
Selling cookies online will come with some significant competition. Try to figure out your niche market and target audience. Do you make gluten-free chocolate chip cookies? Or do you specialize in French pastries with a Japanese influence? What will your price point be?
Doing something specialized and high-quality will set you apart from other bakeries and allow your online sales to flourish. But remember, it's not as simple as bringing in foot traffic or showing up on Google Maps. You will need to entice online shoppers with a good reason to look for your item or choose your product.
Business Type: Where to Sell Baked Goods Online
There is certainly more than one way to go about selling cookies online. Some newer purveyors have created more direct-to-consumer (DTC) businesses sending cookies nationwide. Others have simply expanded their offerings to more channels.
eCommerce Only
It's certainly possible to start a business by selling exclusively online. eCommerce continues to grow in market share. And there is an abundance of businesses that are changing the landscape and buying patterns of the retail world.
Take, for example, Los Angeles-based luxury cookie brand Last Crumb. They have no storefront and sell boxes of a dozen cookies exclusively through their website. They release "drops" of their newest batches, similar to fashion and sneaker lines. Lat Crumb utilizes social media to gain popularity, with an eye-opening 155 thousand followers on Instagram.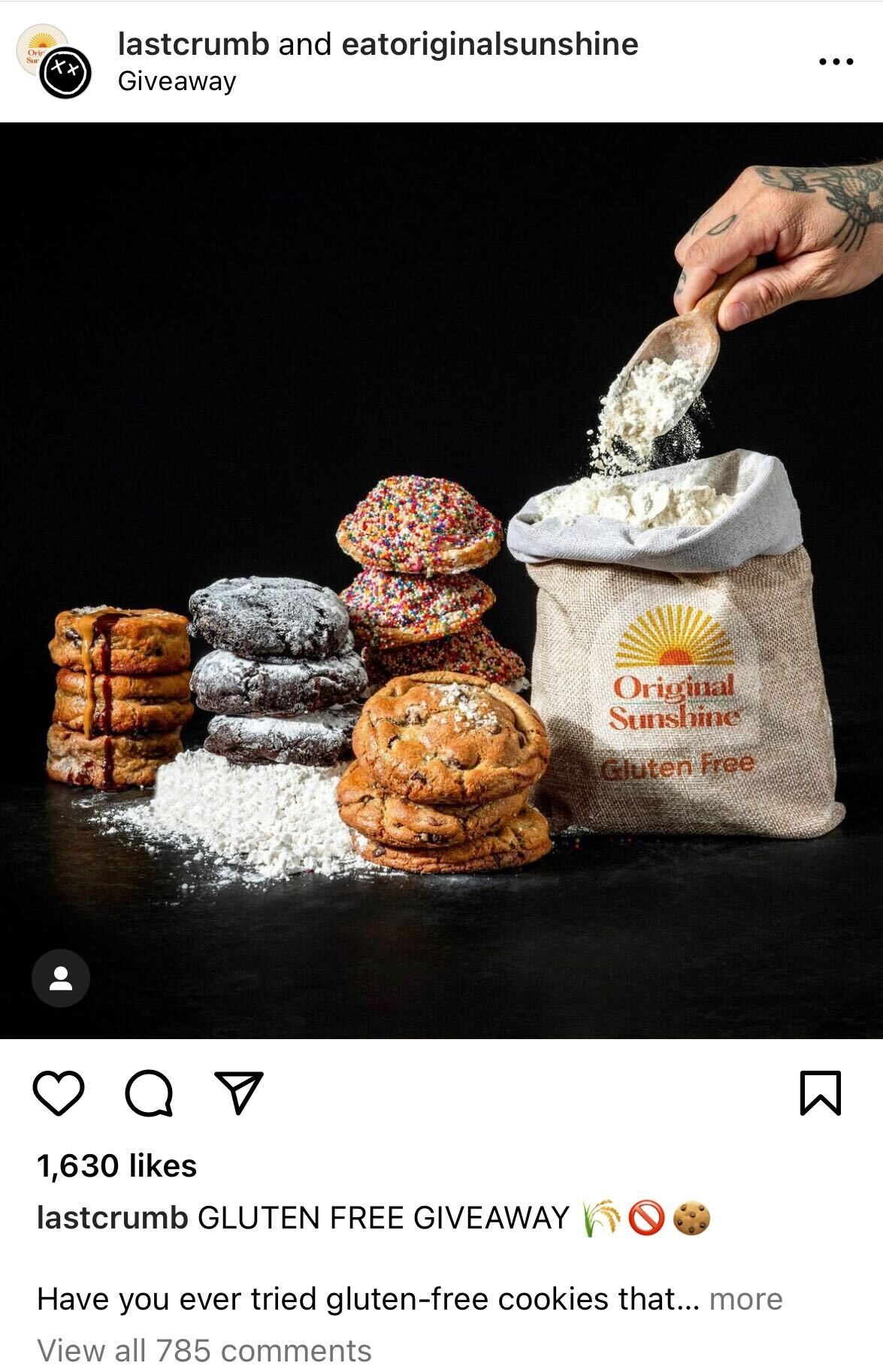 Brick-and-Mortar Bakery With Delivery
Another type of business model is the traditional brick-and-mortar bakery. Adding additional sales channels to these types of retailers can greatly increase revenue. It's not rocket science. You are exposing your baked goods to more consumers and expanding access.
Existing brick-and-mortar bakeries have two main options when it comes to delivery:
Local Courier Services
The first option is using courier services to deliver locally. For example, a simple search for "cookies" on Uber Eats in Manhattan brings up dozens of different options for baked goods. Try partnering with fulfillment technology apps such as Uber Eats, Caviar, and DoorDash. This would allow you to sell to more customers across your community.
eCommerce Add-On
Another option is to build a website and add online ordering to offer nationwide shipment. While this requires a bit more in-depth planning and logistics, it opens up your shop to an even wider audience. As mentioned above, it's better to sell baked goods that are hard to find or superior to the competition. Then you have a much higher chance of success.
See also: How Much Does It Cost To Open A Bakery?
Setting Up A Bakery eCommerce Website
There are plenty of directions you can go when it comes to building an eCommerce website. The range of possibilities and pricing is extremely wide. For websites with a high volume of products and intricate bespoke designs, you will need to hire a custom builder. However, most local bakeries won't need this much customization.
For basic websites, you can really take advantage of a website builder with templates. Many eCommerce platforms offer highly affordable options
WooCommerce, for example, integrates with KORONA POS. You can sync up your inventory, branding, and sales data with your brick-and-mortar store and point of sale. With this omnichannel setup, customers will enjoy a seamless and consistent shopping experience, whether in-person or online.
Figure Out Your Packaging And Shipping
Remember that customer experience starts with the first interaction and continues all the way through items being shipped and consumed. Designing attractive branded packaging and ensuring proper delivery times is crucial.
Packaging
Packaging is part of the product. In fact, the way that your cookies or cupcakes look will be just as important as how they taste. There's a reason that YouTube has so many unboxing videos – it's a huge part of the consumer experience!
Keep your retail packaging in line with your branding. Color schemes and designs should reflect your brand message and merchandise. For example, if you claim to be organic and sustainable, you should probably skip cheap plastic materials.
First impressions are super important. They will influence the perception of your product and company.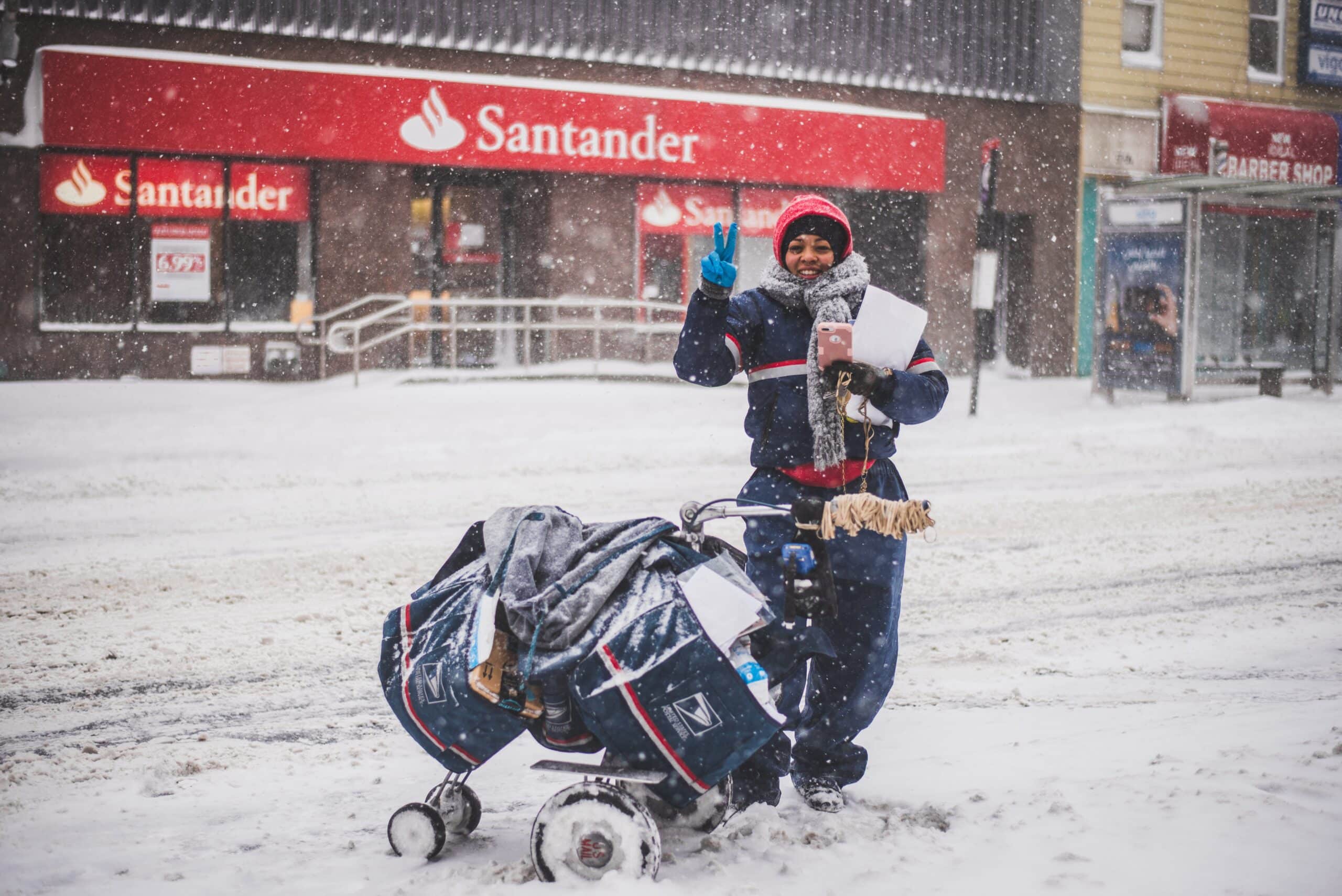 Shipping
Create a packaging design that makes sense for shipping as well. Many freight companies have box sizes with set prices. Be sure to keep these prices and sizes in mind when designing your box.
Shop around to see what shipping companies have the best deals. But keep in mind that not all options are built equally. Baked goods are time-sensitive – let's face it, your customers don't want a stale blueberry pie!
At the same time, fast shipping can be quite costly. Figuring out a formula that makes sense with timing and price will be a necessary process. Experiment with different providers and get feedback from customers to land on the best formula for your bakery.
It can be a tough process. However, it's essential to keep your margins high while making sure your clientele is satisfied.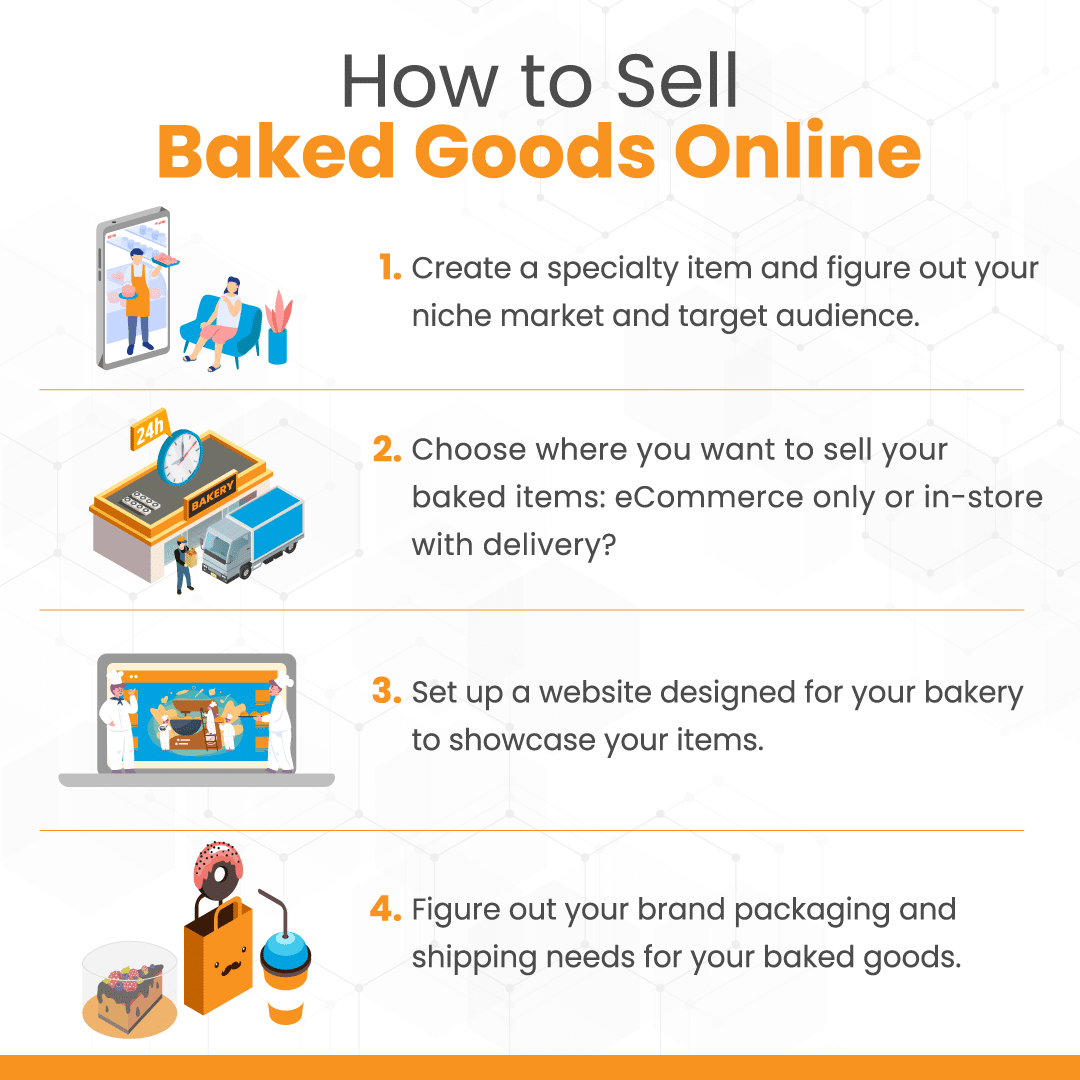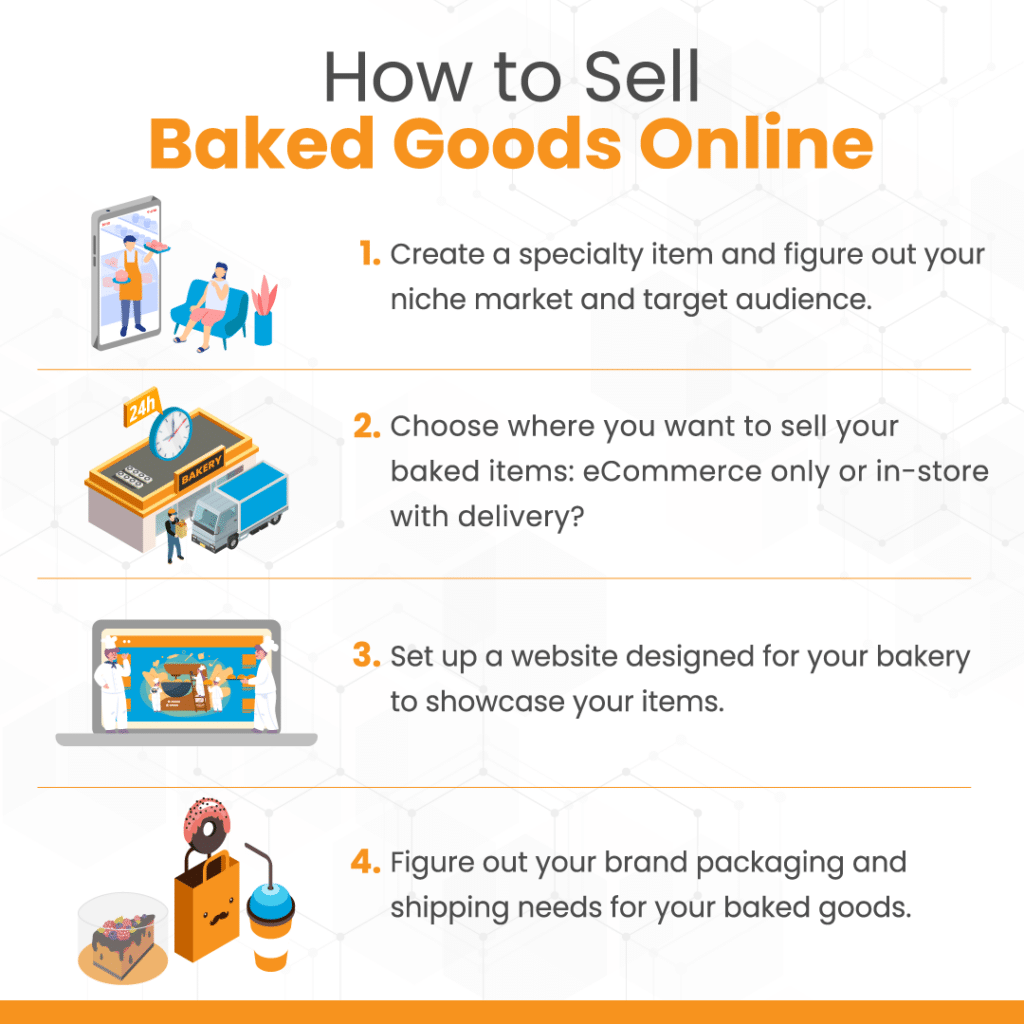 KORONA POS For Omnichannel Bakeries
If you want to take your bakery to the next level and open up your sales to online customers, then you need an omnichannel point of sale. With a powerful platform like KORONA POS, you can sync up all of your inventory, sales data, and customer preferences across all of your retail channels.
Best of all, we offer custom website solutions for eCommerce merchants. Keep your branding consistent and uniform no matter when or where you are interacting with your clientele. Give us a call today to learn more about KORONA POS eCommerce integration and schedule a demo!