If you're thinking about opening a hair or nail salon and spa, don't wait any longer. The industry is growing quickly. Because of debate on what exactly defines a salon, the number of salons across the country is hard to determine precisely. There are over 50,000 registered nail salons in the US. Add to that more than 950,000 hair salons. These figures include even the smallest of nail and hair salon businesses, like single-employee operations and independent contractors.
So if you're passionate about the industry, there's no better time to start your own small business. But like we've shown with other retail verticals, there are some specific things to keep in mind in your business planning for opening a salon and spa. Let's take a look at exactly what you need to consider on how to open a nail salon.
1. Choose a Salon Business Type
There are many different types of salons out there – hair, nail, full spa, barber shops, etc. This gives prospective business owners a plethora of options.
First, you can buy an existing salon. Many new business owners prefer to buy from an existing shop, even if it's failing. This makes the initial transition easier since the salon will come with equipment and retail infrastructure. The downside is that it leaves you no flexibility in equipment and location.
Others prefer to open their own salon from scratch. If you have enough investments and a more detailed business plan with specific equipment and aesthetic. This is usually a larger up-front cost and will require additional financing, but provides more freedom for creativity and personalization.
Like many business niches, you might consider opening a franchise store. This is especially popular for hair nails. Franchising comes with predictable costs and a set infrastructure to your business. But franchising also means you have to pay the franchisor dividends and use existing names, logos, and branding.
2. Choose Your Model: Commission-Based or Rent-a-Chair Salon?
Salon owners must determine if they'll operate on a commission or a rent-a-chair model.
The commission business model means that you pay for all licensing and insurance while taking a cut of each service provided. This gives more assurances to the employee but allows owners to set hours, prices, marketing, and products.
The rental model brings in independent contractors who come with their own licensing. They pay a monthly fee to use the chair or floor space but keep all fees for the service. This means that the contractor is independent of you and free to run their business as they like. They can choose their own accessory products, set their own hours, and determine unique rates. However, they are responsible for their own insurance and other fees, taxation and accounting, and equipment.
Overall, newer stylists will typically seek commission jobs to get their feet wet and build a client base, while more experienced professionals will rent a booth or start a salon of their own!
3. Find Funding and Partnerships
Partnering with the right people can add layers of expertise to your business and draw in different customers.
Partnerships can be as simple as investors. To attract investors, start by writing a detailed business plan. Here, you must detail exactly how you'll make money. You must outline the expenses that your salon will incur and explain how sales will exceed these costs. This will include further explanation of your target customers, marketing plans, and branding.
Nail and hair salons can also benefit from partnering with influential figures or brands. Getting a celebrity endorsement can be a huge boost. A more affordable option is to partner with local social media influencers. Makeup, cosmetics, and hair and nail design are popular areas on Instagram, Facebook, and YouTube. Look for local influencers that may be interested in being a part of your branding and marketing.
It is also worth considering partnering with product lines. Affiliating exclusively with an established brand can help secure your own brand identity. We'll look more closely at this later in the post.
4. Join Trade Organizations
Joining local professional organizations is a great way to find new inspiration and stay connected to the industry.
The Professional Beauty Association helps direct salon owners to the right forms, permits, manuals, marketing tools, and general advice. The Association of Cosmetology Salon Professionals is available for all hairdressers, nail technicians, aestheticians, and salon owners/operators. The International SalonSpa Business Network is a popular resource for furthering education, and training and providing industry updates and trends.
There are many other possible groups or organizations to join, many of which are operated locally. For more casual networking, check out Meetup groups in your area. You'll stay informed about your competition, meet with possible cross-selling partners, and maybe even make some new friends in the industry.
5. Determine Your Costs and Find Financing
Most new business owners must find outlets to contribute to the startup costs of opening. So first, you'll need to determine exactly what your initial costs are, and what operating costs will be once you open your doors.
Financing your salon is one of the most difficult but important steps to the process. For most salons, it's recommended that you obtain enough cash to finance the business for 4-8 months.
For many, it will be important to diversify your funding. Rarely can brand new businesses obtain the proper amount of business loans from the bank, so it's important to seek funding elsewhere. Talk to family, friends, colleagues, and other connections to see who's interested. Use it as an opportunity to fine-tune your business plan and model. Savvy investors will have great advice and guidance.
You can look to crowdfunding resources, too. Many businesses are seeking brand traction well prior to opening. Done well, this will gather energy, excitement, and money behind your new business. The partnerships we discussed above are a key way to achieve this.
Lastly, look for small business grants. There are many private enterprises that work to promote new, local businesses with startup capital. Other government agencies, like the Department of Veterans Affairs, offer grants to some veterans who are small business owners. The Office of Women's Business Ownership works to provide grants to independent, women-owned SMBs.
6. Educate Yourself and Acquire Permits and Insurance
Permits will vary depending on the type of salon you have. You'll certainly need an operation of business license. This includes salons that are operated from the owner's home or personal space.
Next, any salons that will sell products in addition to services rendered will require a license to sell retail as well. Typically, this will include only state or other local permits, since most salon services are not regulated by the federal government.
Speak with your landlord and check with the city government to determine all necessary building permits. Salons are held to high levels of occupational safety, cleanliness, and sterilization standards in addition to universal fire, evacuation, etc. permits for any business.
You and your employees must obtain and display any relevant cosmetology or other related licenses. These requirements should be easy to find on your city's website. Or visit city hall to speak with someone in person.
Finally, you'll need to get insurance on your space, equipment, and services. If you have a chair-rental model, all independent contractors will operate with their own insurance. For salons that pay commissions to employees, the owner must purchase all insurance.
For all of these issues, larger businesses should play it safe and hire an attorney. Some SMBs might not have this in their budget, but an attorney to help guide you through this process is always a good idea.
7. Determine Your Salon Hours of Operation
One of the unique decisions for salon owners to consider will be the business's hours of operation. As with any business, you want to find the right set of hours to maximize the number of clients coming through your doors, while minimizing any waste in labor costs.
Salons will rarely find themselves open for the typical 9-5 business hours. They must be able to accommodate clients who work those hours and want to come in later. For many salons, this means long days, often times 9 a.m. – 9 p.m. For some smaller towns or communities with an older population, these hours might be better slightly earlier. But either way, the days will be long, and usually in operation 7 days a week.
Once you have that decided, you must also consider how you schedule. If you are running a commission-based salon, it's important to avoid overtime costs.
8. Choose a Location with the Right Interior Space
A retail store's location is important no matter your business. But for salons, the more important factor is the space itself.
If you're renting, read the lease and contract carefully to have a firm understanding of exactly what equipment is allowed and what utilities the landlord covers. How long is the lease? Do they promise to take care of improvements and upkeep? What salon infrastructure will you need to install and will they allow it? Depending on the amount of work that must be done, hire a contractor to give you estimates on costs and expenses.
9. Inventory Management and Salon Point of Sale
It's important to find a salon POS that covers all aspects of your operation. There are many aspects that contribute to making a great point of sale, but there are several that are unique to salon owners:
Commission Tracking – Get a POS system that automatically calculates commission for each stylist or technician. This keeps your sales and payroll organized and transparent.
Tip Management – Most salon employees will receive tips on a daily basis, so it's important to have salon POS software that can manage this easily. With an integrated accounting system, tips can be automatically deducted from sales and added to paychecks.
Multi-Vertical Software Features – You'll need a service side of your POS that keeps track of each spot and can reserve time slots. In addition, the point of sale must have retail inventory management and sales reporting. Running reports on each aspect of your business is important to achieving an accurate overall picture of the business.
Franchising Features – Many salons are opened with existing franchises or starting new franchises of their own. Get a POS that can work as an independent business or as part of a franchise. Franchise POS features can combine inventory, break down costs and calculate payouts to franchisors, among other things.
10. Determine a Type of Clientele
Who are you marketing toward: The stylish businessperson? Retirees who come in once a week? Moms and their kids? Budget seekers?
Salons have a clientele that fit into remarkably distinct categories. A haircut can cost anywhere from $10 to over $1000. So it's very important to know your customer base even before you open.
Analyze the people who are nearest to your store. Most salon customers prefer to go to places near their home, so the majority of your customers will be within a mile or two of your shop.
Determine fair prices for all services given the community around you. Never overprice, of course. But it's also important to watch out for underpricing. If you are located in a wealthier area, cheap prices can signal desperation and poor quality; don't undersell yourself.
11. Pick Your Product Line or Lines
Most nail and hair salons sell accessory products to the services that they offer. These can include shampoos/conditioners, waxes/gels, nail polish/remover, clippers, brushes and combs, and many other cosmetic products.
For those salons that rent out space to stylists, the stylists themselves usually select their own product line. But for those owners who directly employ the stylists, you'll be responsible for determining what products to put on your shelves. Many choose to carry only one or two brands in the salon to keep it simple for both staff and customers. Speak with distributors or companies directly to find out about discount opportunities. You'll always receive wholesale pricing, and distributors are likely to offer discounts if you're exclusively carrying their product.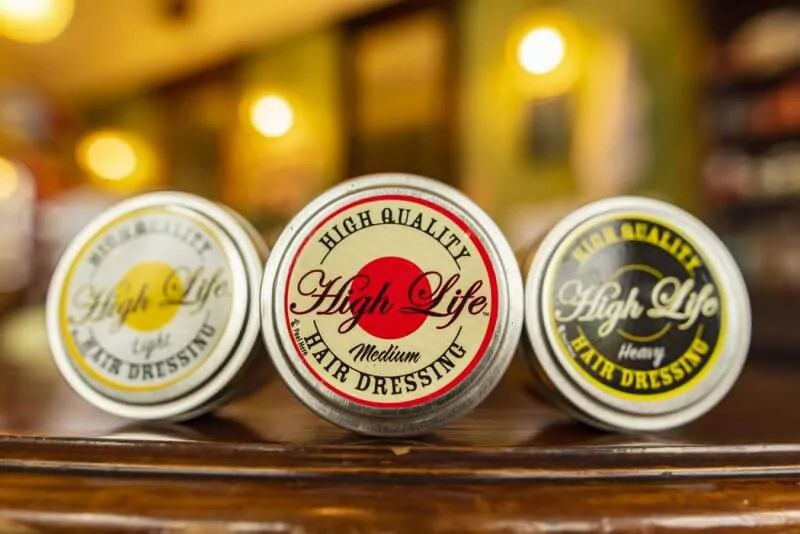 12. Hire Based on Talent and Personality
A great stylist or cosmetician can bring in new customers that stay for life. The right personalities and talents can make a huge difference in the success of your business.
Aside from finding creative-minded and skilled candidates, salons must have vibrant people who can relate to customers and make everyone who comes through your doors feel comfortable.
Implementing a rigid training program will help with this process. Making standards and procedures as clear as possible eliminates confusion and keeps your operation consistent.
Additionally, let your staff assist with your marketing. Salons rely heavily on word-of-mouth. Hiring great team members will get clients talking about your shop all over town.
Check out our other How-To Guides on opening a business. We hope these inspire our readers to go out and do it! Give KORONA a free trial if you're thinking about a new POS system or buying your first one. We're happy to walk you through the features that can benefit your business.
---
Get Started with KORONA POS today!
Tell us a little bit about your business and explore all features that KORONA POS has to offer. And there's no commitment or credit card required.