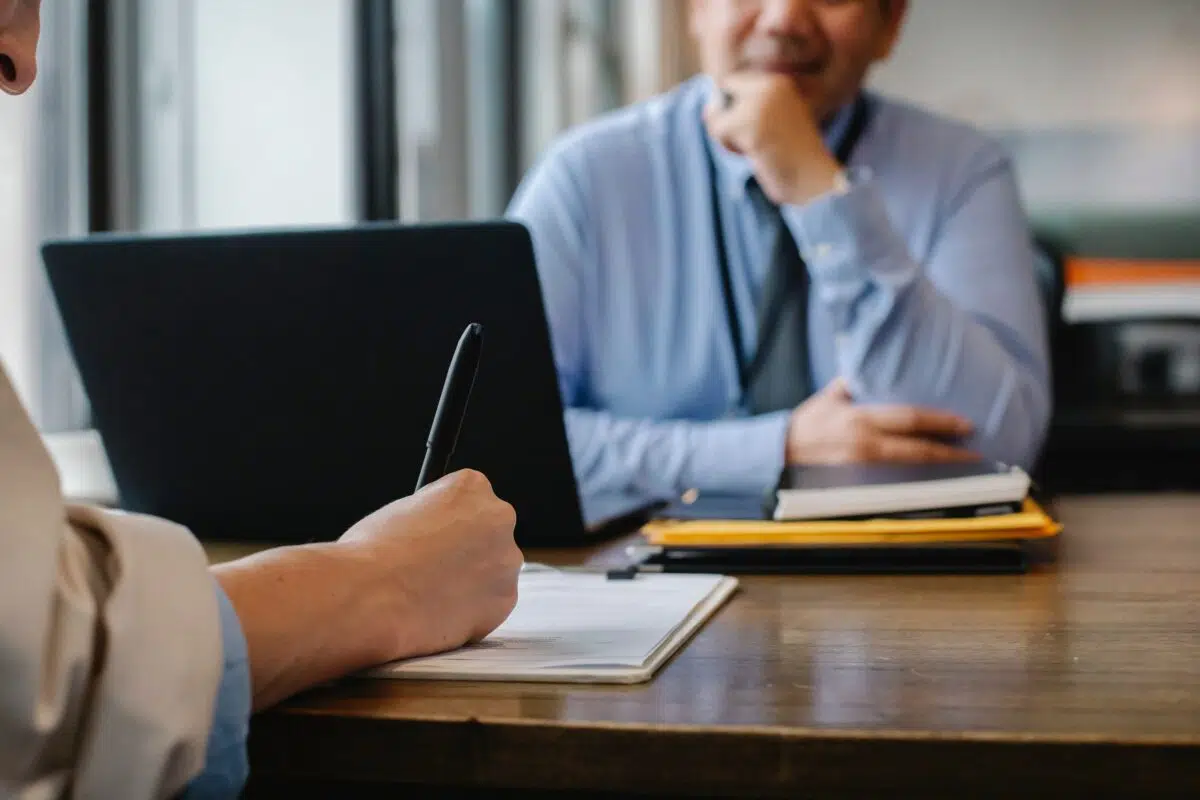 Getting a loan to open a dispensary can be a bit tricky compared to starting other businesses. Traditional forms of financing, such as applying at well-known and established banks are currently largely out of the question due to federal cannabis laws. However, there are plenty of alternatives that you can look into to get the necessary capital to start your cannabis retail business.
There are an increasing number of marijuana-specific financial institutions that find loans for new or growing cannabis businesses. There are also some emerging local credit unions, as well as social equity funds at the state and local levels that provide assistance to entrepreneurs. Some people actually choose to turn to their friends and family to keep their partners and backers close. Finally, though less often, opportunities come from private equity sources such as venture capitalists and angel investors.
Between licensing, real estate, construction, security, and inventory, opening a dispensary demands substantial start-up capital. Below is a more thorough explanation of how to go about financing your new marijuana retail business.
Table of Contents
Why Won't Big Banks Finance Marijuana Businesses?
Most banks, especially the big players, are intrinsically risk-averse. As such, they generally steer away from investing in certain industries and retail businesses such as tobacco, firearms, pornography, etc. As for the cannabis industry, this same approach to risk aversion applies.
Because marijuana is not yet federally decriminalized, let alone legalized, banks such as Capital One and Chase are not willing to finance cannabis businesses. There are many complications due to compliance, local laws, cultural stigmas, and volatilities that make such large institutions not want to join the party.
In 2021, the House of Representatives passed the SAFE Banking Act, but it was rejected by the Senate. The bill aims to stifle potential penalties for financial institutions that back cannabis enterprises. As for the future of big banking in cannabis retail, there are opposing views as to how this act would actually affect the industry, with some saying it would be more symbolic than transformative.
Be Prepared With A Plan And Proper Credentials 
There are plenty of entrepreneurs that are currently trying to secure loans to open dispensaries across the country. Thus, you must be prepared to argue your case as to why your future backer should consider trusting and investing in you. No matter where you go for a loan, you will be expected to show your business plan, financial history, credit score, business documents, financial history, tax returns, and more. Before proceeding with an elaborate plan to open a dispensary, consider how lenders would view your financial and work history.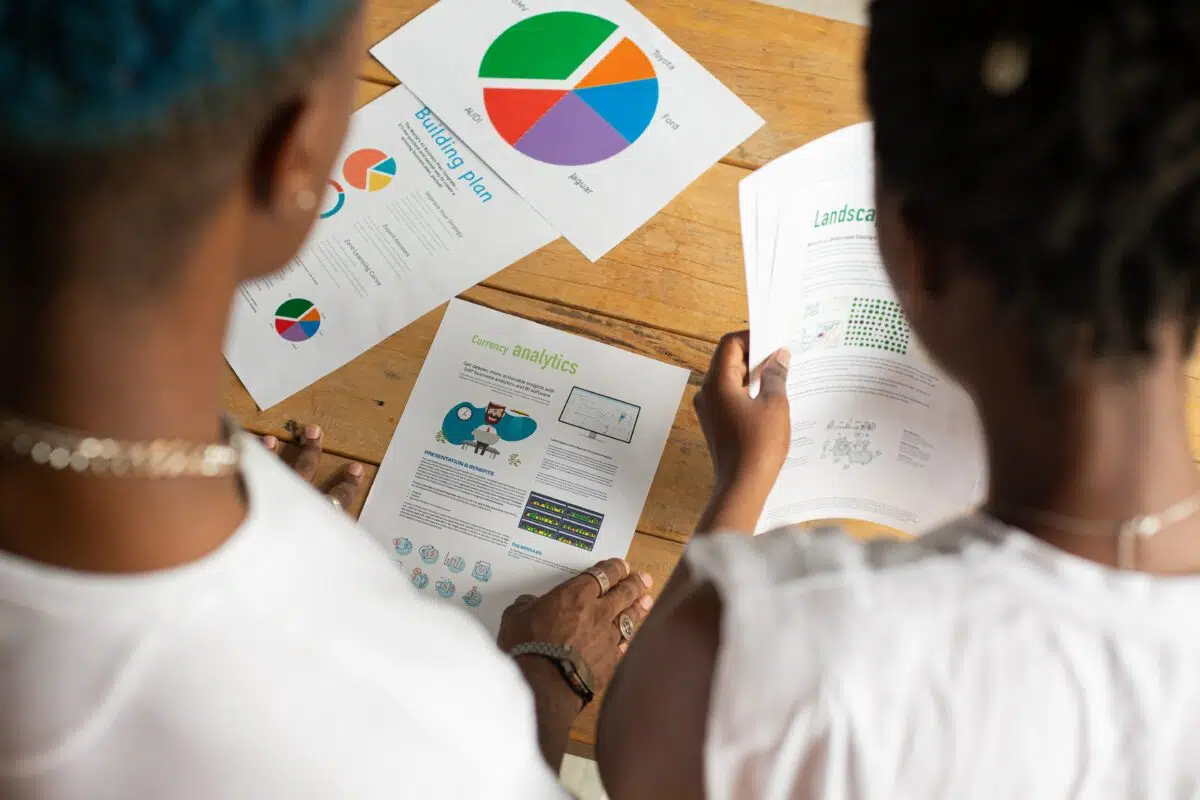 Cannabis Business Loan For Dispensaries: What Kind Do You Want?
Because of the nature of the cannabis industry, there are significantly higher APR charges (upwards of 5x the norm) for marijuana businesses. Hence, it's extremely important to fully understand and read the fine print of your loan contract before signing. Can you afford to pay back the percentage of interest that the financial institution will demand every month or year?
Types of loans for new retail businesses vary greatly and can range from a few thousand dollars to millions depending on the overall size and scope of your plan. Some loans make more sense for new businesses, while others work better for expansion.
Think about what you will need money for. Expensive equipment like displays and monitors? Building a vault inside an old converted building? Extra warehouse space for inventory? Depending on what your specific needs are, here are some popular options for types of loans:
Real Estate
Procuring a space to build your dispensary is no easy feat. Laws limiting cannabis business locations mean that there is limited availability for many entrepreneurs looking for a spot for their store. Naturally, this means that acquiring land or properties for a dispensary can be quite expensive and typically requires a co-signing lender to offer you a loan on your physical location.
Term Loan
For many new businesses, and especially cannabis dispensaries, acquiring a significant amount of start-up capital is a must. Term loans are a great option in this regard. With these loans, you apply for a lump sum with a fixed or floating interest rate to be paid out each month or quarter over periods ranging anywhere from eighteen months to twenty-five years. These are advantageous to borrowers because they often lock in lower interest rates than other loan options.
Working Capital 
This refers to a line of credit that companies use to pay for short-term, day-to-day business operations. It helps cover all of your overhead expenses for everything, including payroll, security, rent, acquiring inventory, and beyond. These loans are generally expected to be paid back within a twelve-month period. For retail companies like dispensaries that spend a lot of cash on inventory, this could be a good option for acquiring capital to pay for your other expenses.
Inventory Financing
On the other hand, you could apply for an inventory financing loan to help cover the cost of stocking your store with all of the different products that cannabis users consume. Keeping your shop supplied with the most highly demanded products can cost a lot considering that they include flower, edibles, vape cartridges, drinks, solvents, oils and more. Typically, these loans hold the actual inventory as collateral.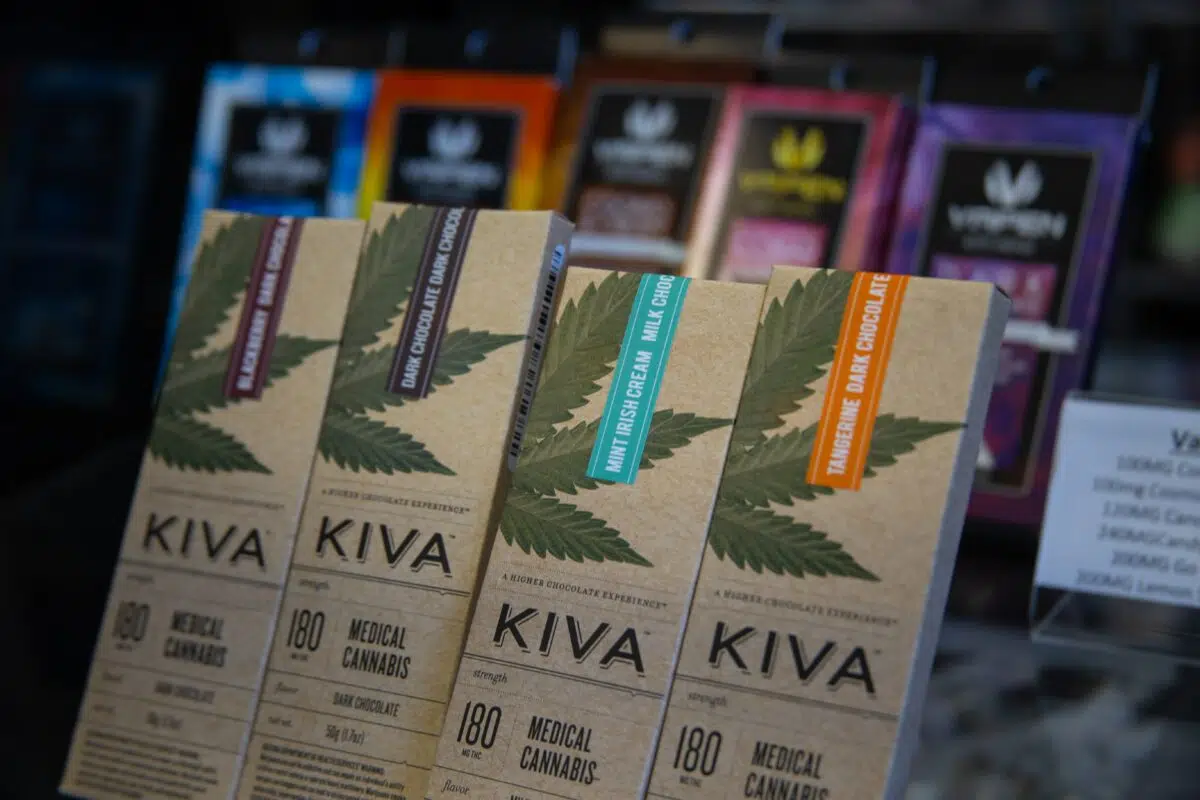 Sources of Loans for Dispensaries 
As far as actual sources of these loans, you have somewhat of a variety to choose from. Most likely, your best bet will be with cannabis-specific financial services. However, depending on your location, peer group, business intentions, and other factors, any of these choices could potentially work for you.
Cannabis Lending Companies
There are now a substantial number of financial institutions that specialize in securing capital for cannabis-related entrepreneurs. These companies use their industry expertise and network of lenders to offer loans for real estate, working capital, and more.
Similar to traditional banks, these companies typically make money with debt financing, charging an interest rate on your loan. While rates can be higher than compared to other retail industries, they serve as a viable alternative to other investment options that require giving up equity in order to obtain capital.
Some of these cannabis financing services, such as Bespoke Financial, offer loan packages tailored specifically for dispensaries. Here are some other cannabis-friendly financial firms to consider:
Dispensary Loans Through Angel Investors
Wealthy individuals who seek to invest in startup companies, often with innovative or socially responsible brand identities, are referred to as angel investors. They are venture capitalists that act on a more individual level rather than as a group or firm. While these investors are usually associated with the tech world, there are a substantial number of angel investors in the cannabis industry.
These investors make riskier investments in emerging companies that won't typically get support from more legacy financial institutions. As such, they generally demand significant equity in your business, depending on the amount of their loan. For some entrepreneurs, this could work to your advantage, leveraging the investor's business experience and network, and reducing monthly interest burdens. For others, it means equity dilution that could see you losing millions of dollars down the road.
Angel investors can be found through a number of online search engines, forums, and social media channels. Check out the New Cannabis Ventures blog for their investor information page.
Venture Capitalist/Equity Financing
Venture capital is similar to angel investing, except the source of the capital is typically a collected fund of multiple high net-worth individuals, and sometimes banks. These managed funds provide financing and often industry expertise to emerging or expanding "start-up" companies.
In the context of the marijuana industry, most of these firms are invested in large-scale manufacturing and cultivating operations or cannabis-adjacent tech and fulfillment companies. Still, there are some who offer investment opportunities for retail businesses.
Consider looking into the forums and conferences held by Arcview Group, a private capital investment "ecosystem" in the cannabis industry. Another option for a private equity investor for a new dispensary is Tuatara Capital, which boasts an elaborate portfolio of cannabis businesses, including several retail enterprises.
Again, similar trade-offs exist when working with this type of investor. While you could obtain access to higher amounts of capital and strategic positioning with connections to business experts, you will obviously have to offer a considerable equity stake to have any opportunity to acquire funding.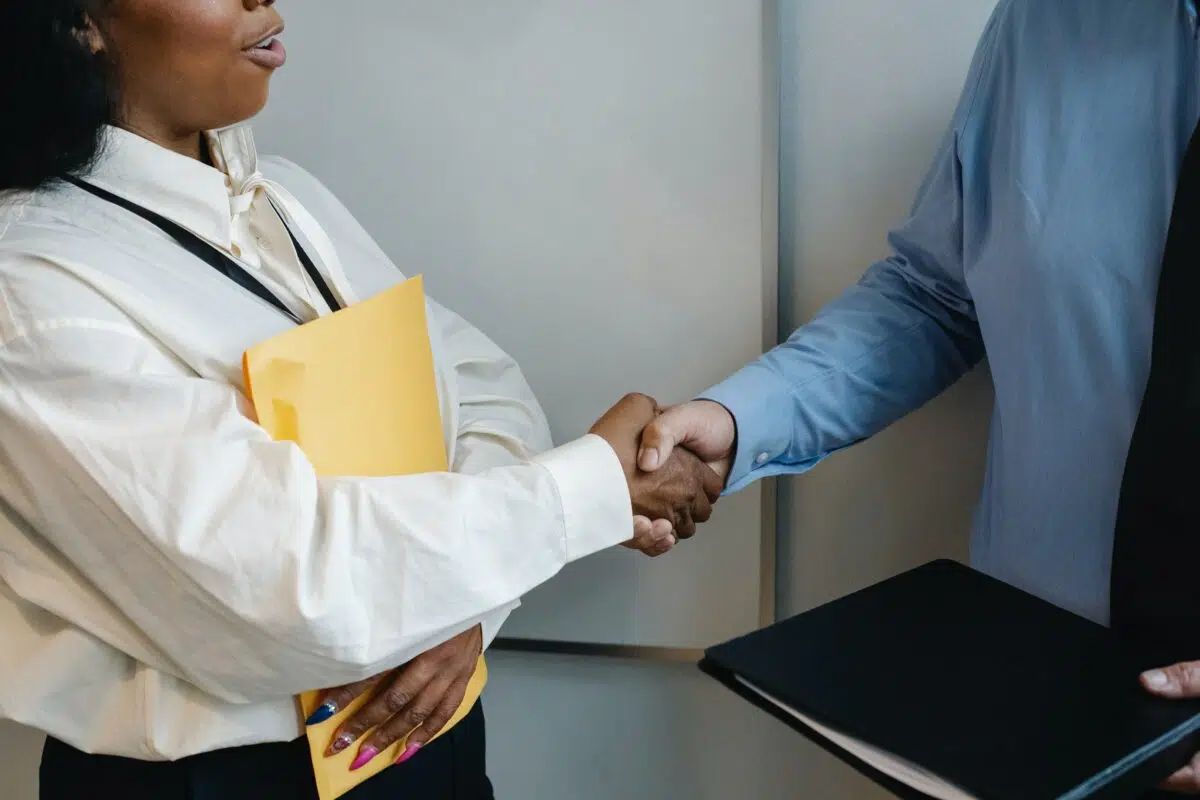 Local Credit Unions: What's Really Available?
While the number of local banks that allow marijuana-related companies to deposit cash has increased significantly, there are still few banks and credit unions that will give business loans directly to cannabis businesses. Actually, some of the aforementioned financial companies act as brokers and compliance consultants while sourcing their lending capital from local banks and credit unions.
Nonetheless, the last few years have seen nascent growth in loan funding from these smaller banks. In Illinois, Credit Union 1 offers cannabis business financial support packages, including real estate loans. Salal Credit Union in Seattle has multiple types of lending options on their cannabis-specific page.
As the industry grows, both credit unions and cannabis-specific financial institutions are likely to expand their loan offerings to all aspects of securing real estate and building and operating dispensaries. Consider evaluating how the interest rates, approval time frame, customer support, and industry expertise of these local credit union loans stack up in comparison to the other financial institutions that offer loans.
Social Equity Possibilities
Out of the nineteen cannabis adult-use states, thirteen have social equity programs. These programs are meant to help level the playing field in the cannabis business and attempt to rectify the inequalities and injustices for those that were disproportionately affected by the War On Drugs. The equity program generally accepts applications from people who identify as Black, Latino, female, veteran, individuals who were previously incarcerated for marijuana-related offenses, and people that come from impoverished or underserved neighborhoods.
While these social equity programs have thus far done little to bring about the necessary demographic and economic changes that are needed to level the playing field, states have added some provisions that provide actual material assistance and funding to those that qualify. As of 2022, CA, CO, IL, NY, VA, MA, and CT all have funding programs for social equity candidates.
Illinois and Vermont offer low-interest loans for startup marijuana businesses. In California, the state provides equity grants to local municipalities to help minority cannabis entrepreneurs. If you qualify as a social equity candidate, these programs are very much worth looking into to secure loans, waive fees, and expedite licensing, depending on where you want to open a business.
Cannabis Startup Funding Through Alternative Sources
There are several alternative non-institutional ways to raise capital for your cannabis dispensary. Consider asking family members or friends who are interested in your endeavors and believe that you can make it in the industry. While you might have to give up some equity or pay some interest, you will probably get a better rate than you would from a financial institution or investor.
Finally, you can always try to give it a go through crowdfunding. You might not be able to raise the capital necessary for certain types of enterprises, but you can see what type of intrigue and backing you get by putting your name and idea out to the people.
Check out the website Mainvest where you can find crowdfunding for your cannabis business. Micro-investors will loan out as little as $100 towards your dispensary. If you have a great vision, brand identity, and message, anything is possible!
For more information on starting and operating a dispensary, subscribe to our blog. And to learn more about dispensary POS software, sign up for a free trial with KORONA POS. Our solution offers dispensaries a unique solution for both your retail inventory management as well as your point of sale.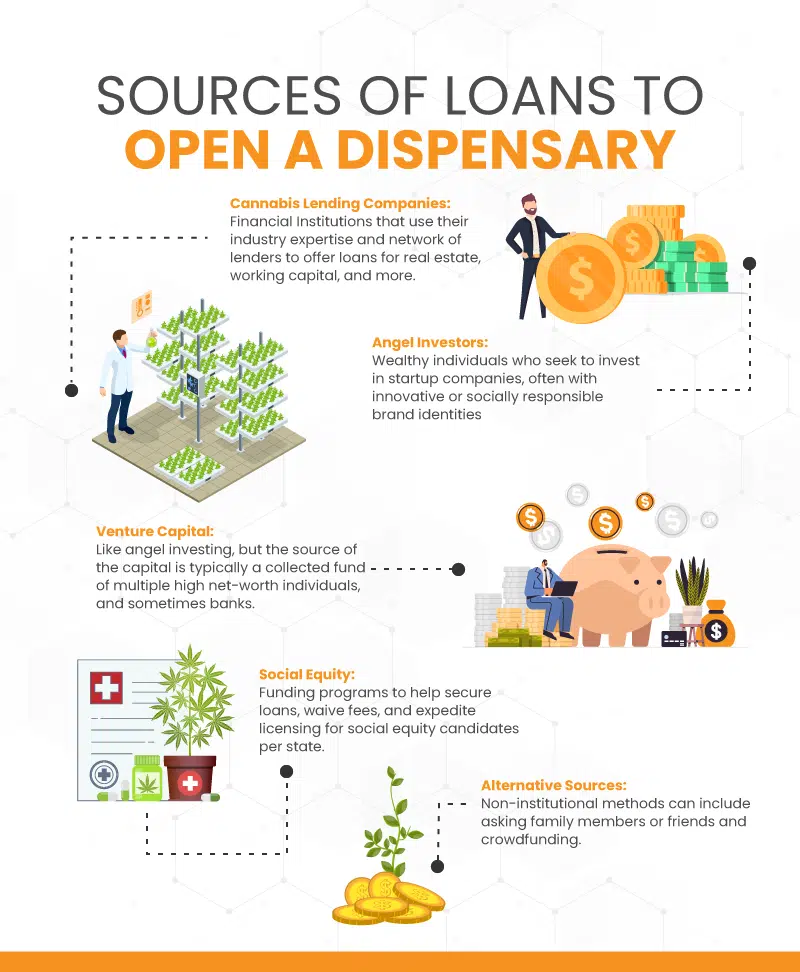 Get Started with KORONA POS today!
Tell us a little bit about your business and explore all features that KORONA POS has to offer. And there's no commitment or credit card required.
FAQs: How To Get A Loan To Open A Dispensary
Can banks loan to cannabis dispensaries?
Yes, banks can lend money to help finance cannabis retail shops. But because of the complexity of compliance, and the ambiguous,  murky legality of marijuana, big banks generally do not partake in giving startup capital to recreational cannabis businesses. Nonetheless, there are an increasing number of local banks and credit unions that are willing to work with dispensaries.
What kind of loans do dispensaries usually get?
Dispensaries typically apply for real estate, term, bridge, and commercial and industrial loans, like inventory financing and working capital. Not all banks and financial groups offer every type of loan so it's best to shop around and see what's available from all possible sources.
Can dispensaries put their money in a bank?
Dispensaries can deposit their cash revenue in specific banks and credit unions that work with marijuana businesses. These banks are generally located in recreational states with booming cannabis industries. There are now about seven hundred banks nationwide that allow accounts for cannabis companies. 
Where is it cheapest to open a dispensary?
The cheapest state in which to open a dispensary is Oklahoma. The application fee for licensing is only $2,500, which is substantially lower than in most other states. In addition, real estate, and construction. and necessary start-up capital to get things operational will be cheaper than in any other state with legal medical or recreational cannabis sales.