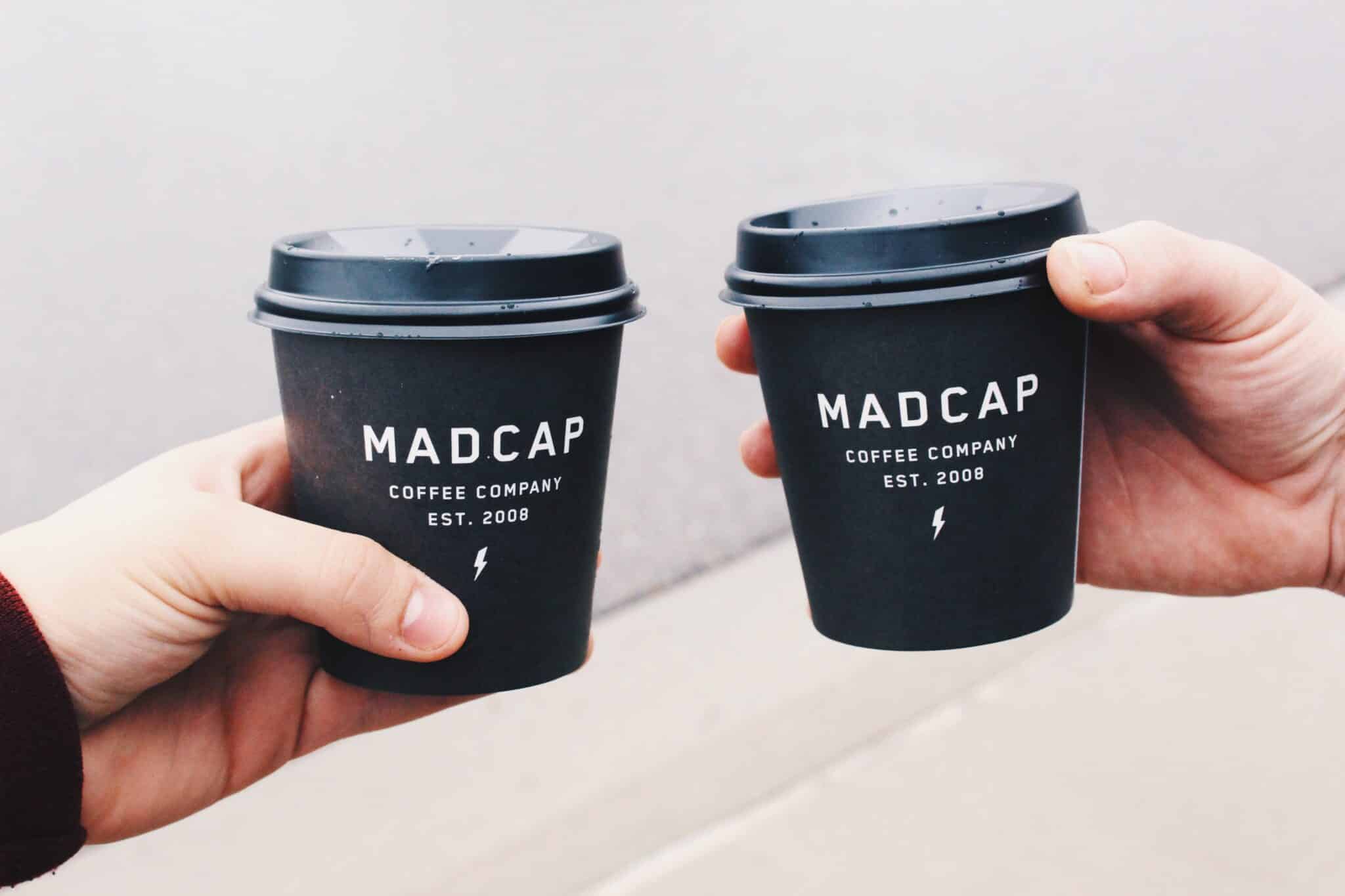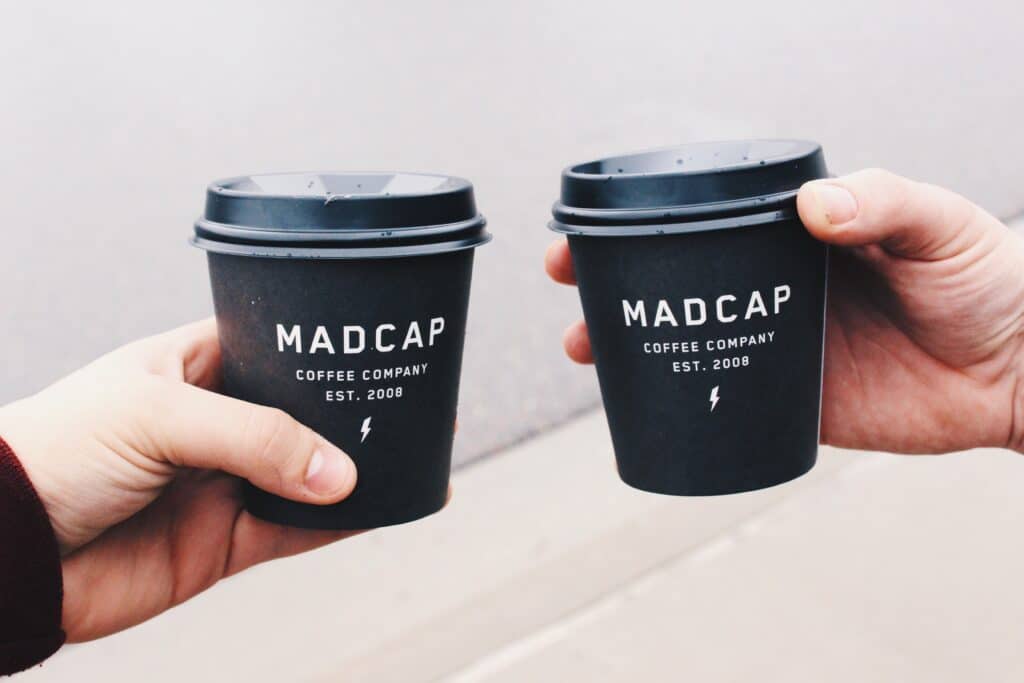 Branding plays a pivotal role in the success of any business, regardless of its size. Studies show that brand consistency increases revenue considerably. Even for smaller, local businesses, creating a solid brand identity is essential to stand out in a competitive market.
However, one critical question often arises: how much does branding cost for small businesses? Basic initial store branding for small businesses can cost anywhere from $2,000 all the way over $20,000. And for retailers, branding is more important than ever, making it likely that this cost will continue to rise.
In this article, we will explore various aspects of branding and provide insights into the costs involved, helping small business owners make informed decisions for their retail operations.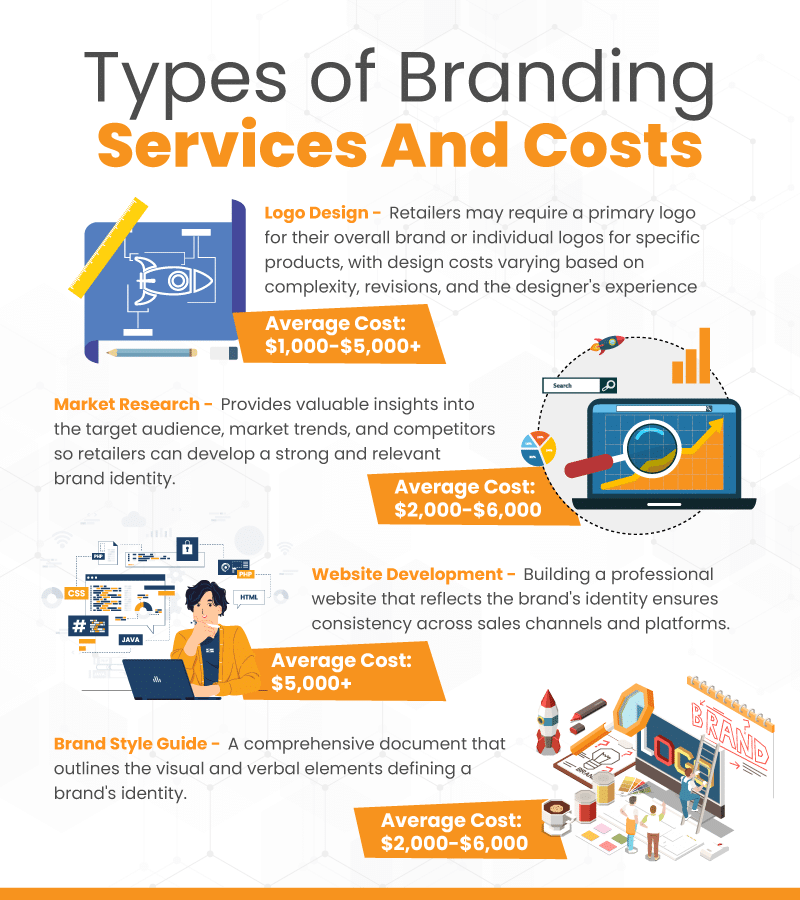 Defining Branding
Before delving into the costs, it is crucial to understand what branding entails. Branding encompasses the strategic process of creating a unique identity for a business, including its name, logo, messaging, visual elements, and overall perception in the marketplace.
Well-executed branding can enhance customer loyalty, build credibility, and differentiate a small business from its competitors.
Nonetheless, there are many different options for branding for small businesses. You can choose to get a single primary logo made or you can go for a complete custom-branded website and style guide.
Factors Affecting The Cost Of Branding A Business
The cost of branding for small businesses can vary significantly depending on several factors:
Business Size and Complexity: A business's scale and complexity impact branding costs. Local businesses will require a simpler branding strategy than a national or international enterprise.
Branding Scope: The extent of branding services required, such as logo design, website development, packaging, marketing collateral, and brand guidelines, influences costs. Choosing a more limited package to get your business off the ground and pursue more in-depth branding later is more feasible and less intimidating way to get started for many businesses.
Industry and Competition: Industries with intense competition often demand more robust branding efforts, resulting in higher costs to differentiate from competitors. What kind of market are you trying to penetrate? Are there many local retailers with similar products?
Professional Expertise: Choosing professional branding agencies or freelancers with specialized skills and experience can affect costs. Unsurprisingly, getting the best branding agency in the business will cost more money.
DIY vs. Professional Branding
Small businesses with limited budgets often go the DIY route with their branding. While this may seem cost-effective initially, it can lead to subpar results and hinder long-term success. Professional branding services provide expertise, creativity, and strategic thinking, resulting in a stronger brand identity.
Indeed, some small business owners are crafty enough to create their logos and designs. If you have experience with Photoshop or Adobe Illustrator, then you might be able to produce a great set of brand material for your small business. And setting up some basic social media accounts, a website, and Google My Business are relatively easy initial steps to take.
But, while DIY branding and social media retail marketing can save many small businesses significant money, most retail entrepreneurs who hope to have a recognizable, competitive brand identity must hire a professional freelancer or firm.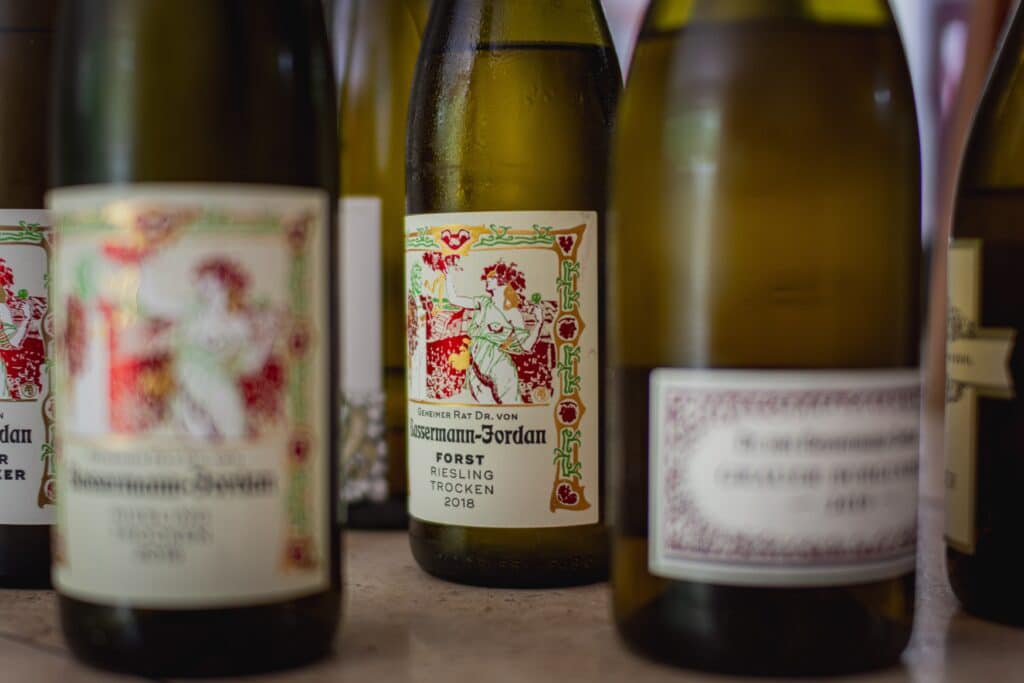 Types of Branding Services And Costs
Small businesses have options regarding what kinds of branding services they wish to seek. Some choose to do all these options, while others pick certain aspects to outsource to a branding company. Here are some of the most common services:
Logo Design
One of the fundamental branding components is the logo, which serves as the visual representation of a business. Some companies will need a primary brand logo for their overall business. Others will need individual logos and labels for specific products.
For example, a winery will have its primary logo on its website and the back of all bottles. Then they will label the front of their bottles with other designs for the specific wine product.
Logo design costs can range from a few hundred to several thousand dollars, depending on complexity, revisions, and the designer's experience and reputation.
If you want to go the DIY route, you can check out BrandCrowd's logo maker tool. There, you can access premade logo templates that you can just customize so that you don't have to design from scratch. Price will vary, depending if you use a free or premium template.
Average Cost: $1,000-$5,000+
Market Research
Market research is crucial for successful branding, providing valuable insights into the target audience, market trends, and competitors. It determines consumer preferences, needs, and desires, enabling branding companies to develop a strong and relevant identity.
Through market research, the branding company can identify gaps in the market and opportunities for differentiation so they can develop unique and compelling brand strategies. It also helps businesses evaluate the effectiveness of existing branding efforts and make data-driven decisions for future marketing campaigns.
Average Cost: $2,000-$6,000
Website Development and Online Presence
A robust online presence is crucial for small businesses in today's digital age. Building a professional website that reflects the brand's identity and values is a significant investment. Maintaining consistency across all sales channels and platforms is critical for recognition, customer retention, and acquisition.
Costs for website development can vary depending on the complexity, features, eCommerce functionality, and expertise of a web development team.
Expect to pay at least $5,000 for a completely custom-branded eCommerce website. Such sites also often come with regular fees for ongoing maintenance and updates.
Brand Style Guides
A brand style guide, brand guidelines, or brand manual is a comprehensive document that outlines the visual and verbal elements that define a brand's identity. It is a reference tool for maintaining consistency and coherence in all brand communications, including logos, typography, colors, imagery, voice, tone, and messaging.
The style guide provides specific guidelines, rules, and examples to ensure that anyone involved in creating brand materials, both internal and external, can accurately represent the brand's personality, values, and visual aesthetics. It is a blueprint to maintain a cohesive and recognizable brand presence in the marketplace.
A brand style guide may be unnecessary for smaller companies with a few products and one location. However, retail entrepreneurs focused on expanding their business will want to consider how style guides can maintain cohesion and continuity.
Average Cost: $2,000-$6,000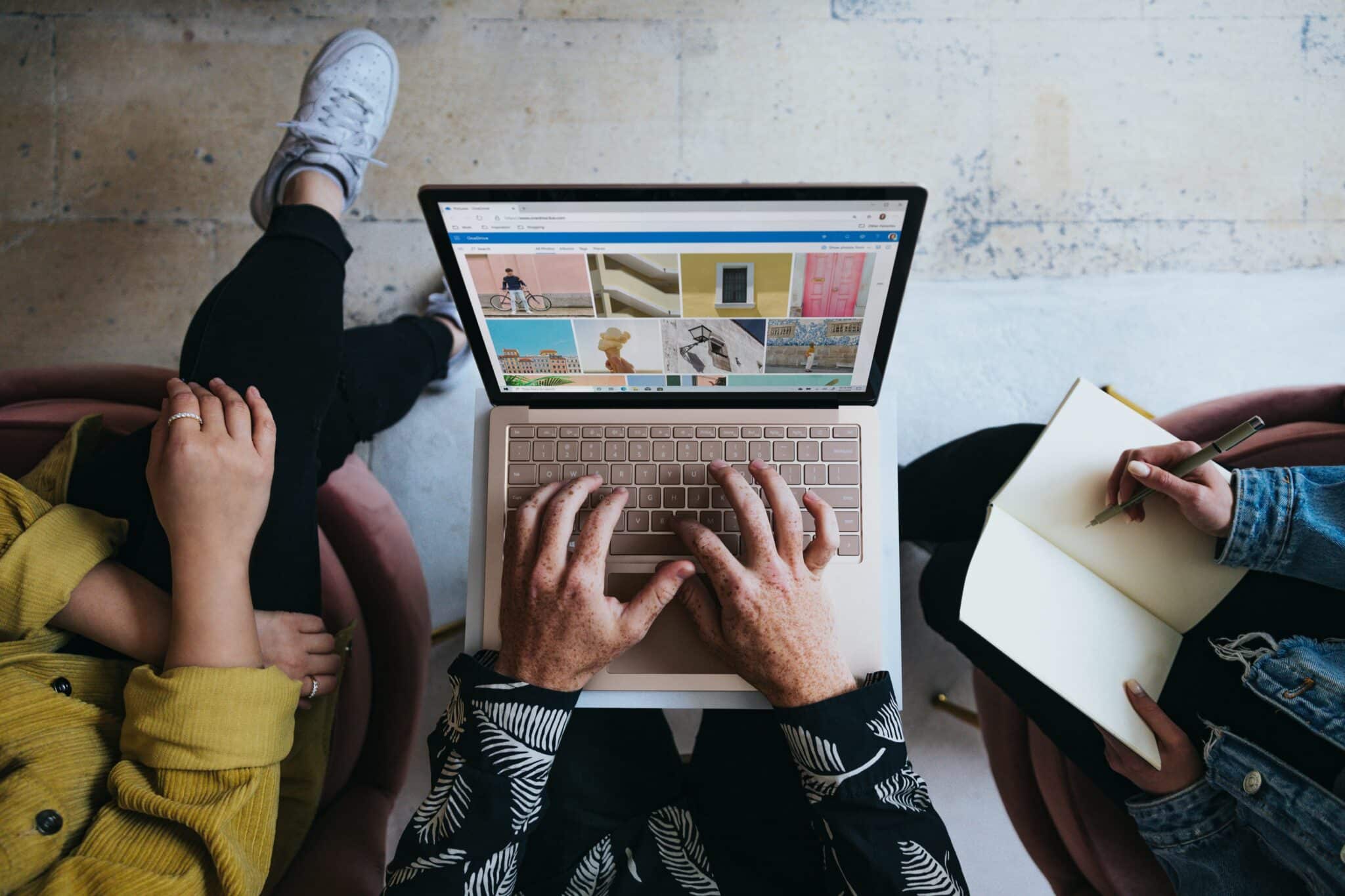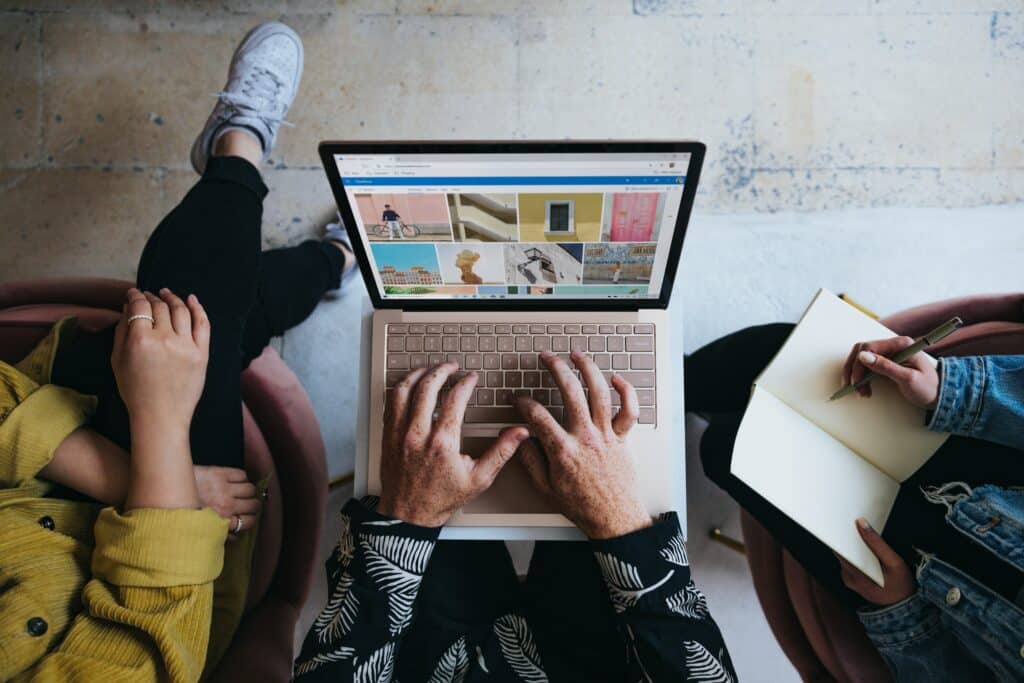 Types of Branding Companies For Small Businesses
When choosing your professional branding solution, you have several options for the type of company to hire. These options range in expertise, size, and pricing.
Branding Agencies
This will be the most expensive but all-encompassing option. Branding agencies offer a broader range of services beyond visual design, focusing on strategy, positioning, and overall brand experience. These specialized agencies focus on developing and implementing comprehensive branding strategies for businesses of all sizes, though most small businesses will likely want to opt for a more affordable service.
Graphic Design Studios
This is the intermediate option when it comes to pricing. Studios are usually well-versed in brand design and collaboration. However, they will offer a little less regarding strategy and market research.
Graphic design studios often provide branding services focusing on visual elements, including logo design, typography, color palette, and visual assets. They can create an aesthetically appealing brand identity for small businesses.
Freelancers and Independent Consultants
Freelancers and independent branding consultants offer small businesses flexible and personalized branding services. They often specialize in specific areas, such as logo design, brand messaging, or strategy, and can work closely with small business owners to meet their unique needs.
This option is great for small businesses seeking more a la carte services. Especially for new retailers keen on saving upfront and ongoing costs, choosing a selective, affordable solution will free up capital for other parts of your business.
Freelance work for this type of service can easily be found on websites such as Fiverr and Upwork.
Branding Costs for Small Businesses in Conclusion
Branding is a critical investment for small businesses looking to establish a strong market presence. While cost of services can vary based on several factors, view it as a long-term investment rather than a mere expense. Saving as much as possible on upfront costs is vital for brand-new retail businesses.
Fortunately, investing in a powerful point of sale will not break the bank. KORONA POS, our modern, cloud-based solution, costs just $59 monthly with no costly signup or installation fees.
Try our software for free! Call us today to speak with an in-house technician and schedule a demo.
FAQs: How Much Does Branding Cost For Small Business
1. How much is small business branding?
Branding small businesses comes with an initial cost of $2,000 to $10,000 on average. This cost depends on the amount of work you need to be done. A simple primary logo will be the cheapest option, while a full website buildout and style guide can cost ten times as much.
2. How much should you spend on branding?
Most businesses spend about 5-10% of their total revenue on marketing, and branding falls within this category. Thus, small businesses should spend between 2-5% of their total revenue on branding.
3. What does full branding include?
Full branding includes logo design, market research, website development, and brand style guides. A full branding package from a reputable specialized firm will aid with many aspects of your marketing strategy.