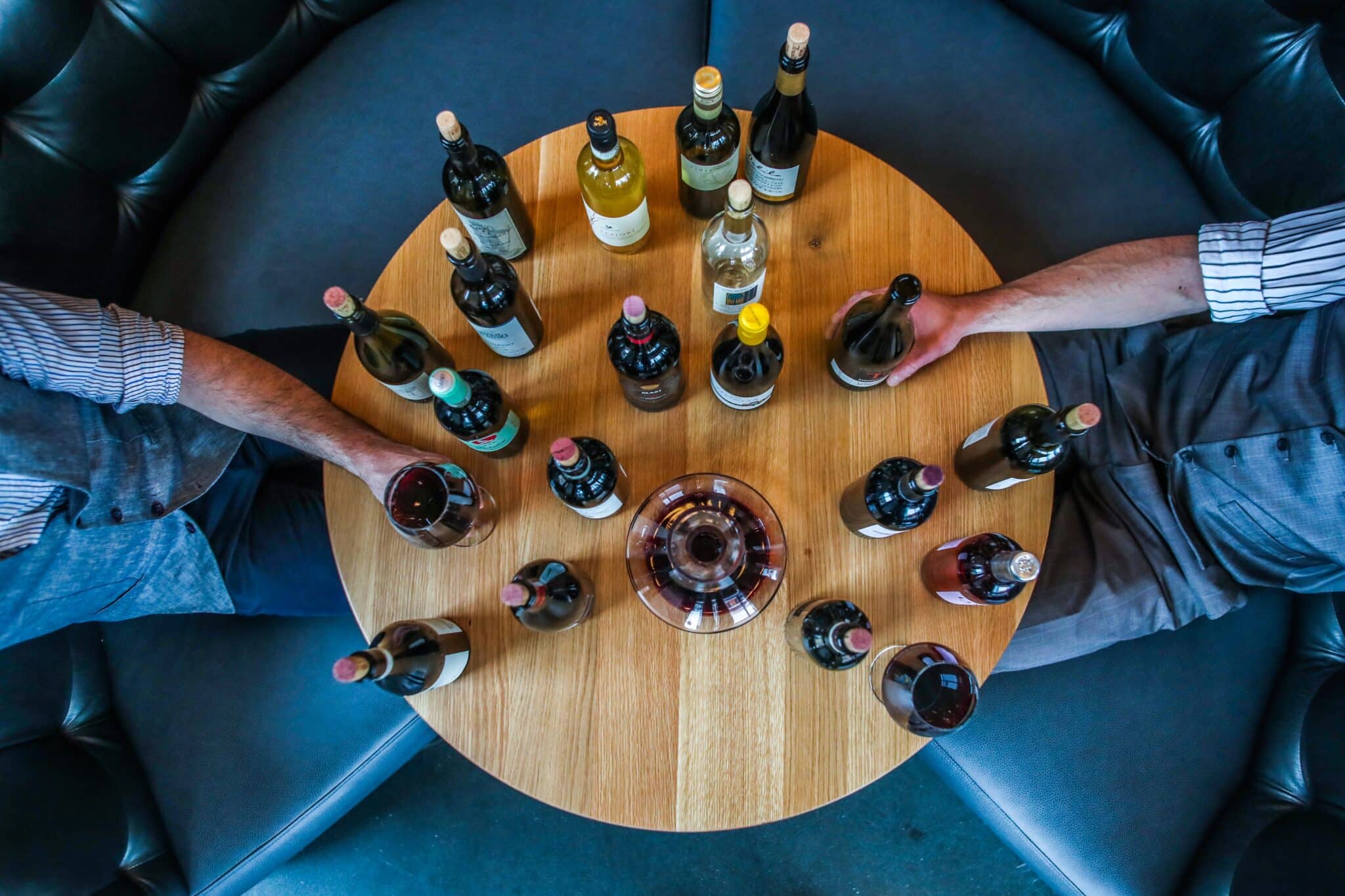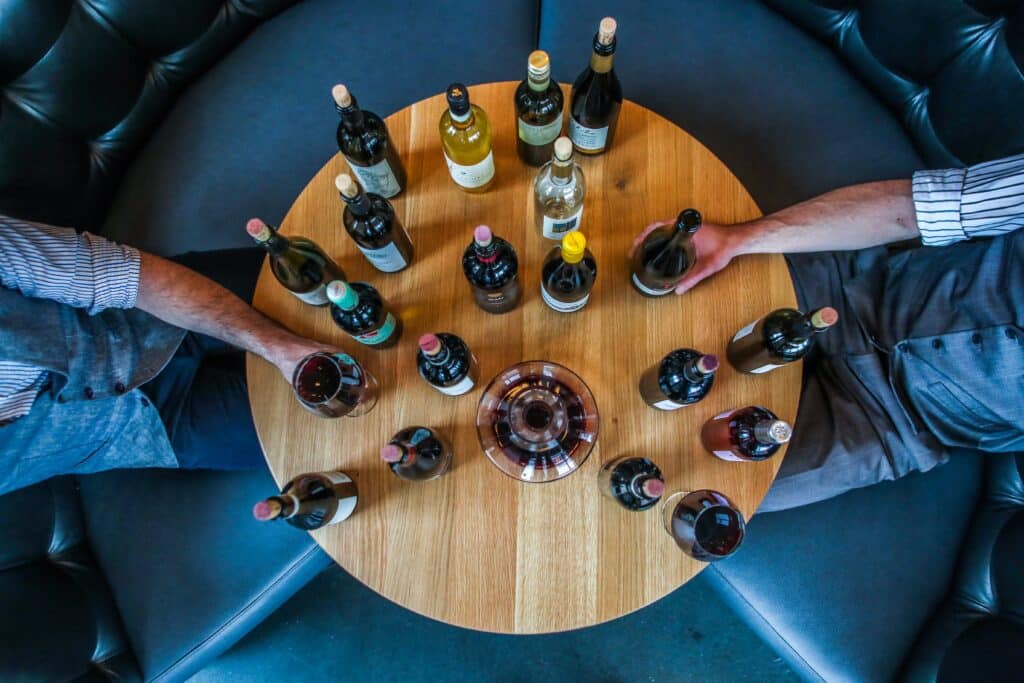 Owning a wine brand can be exciting and rewarding for those passionate about wine and entrepreneurship. It involves a combination of creativity, business acumen, and a deep understanding of the industry. Plus, with some hard work, planning, and luck, you can make a lot of money.
So, how do you start your own wine brand? In this article, we will explore the key steps and provide insights into the process.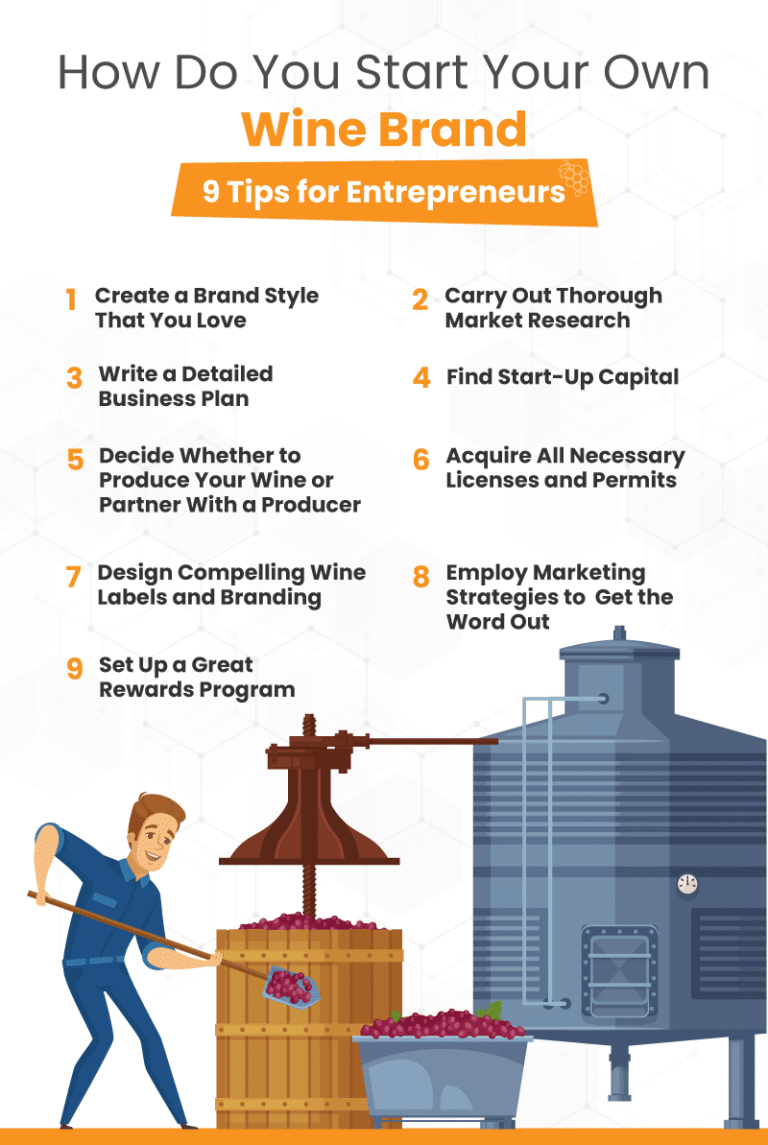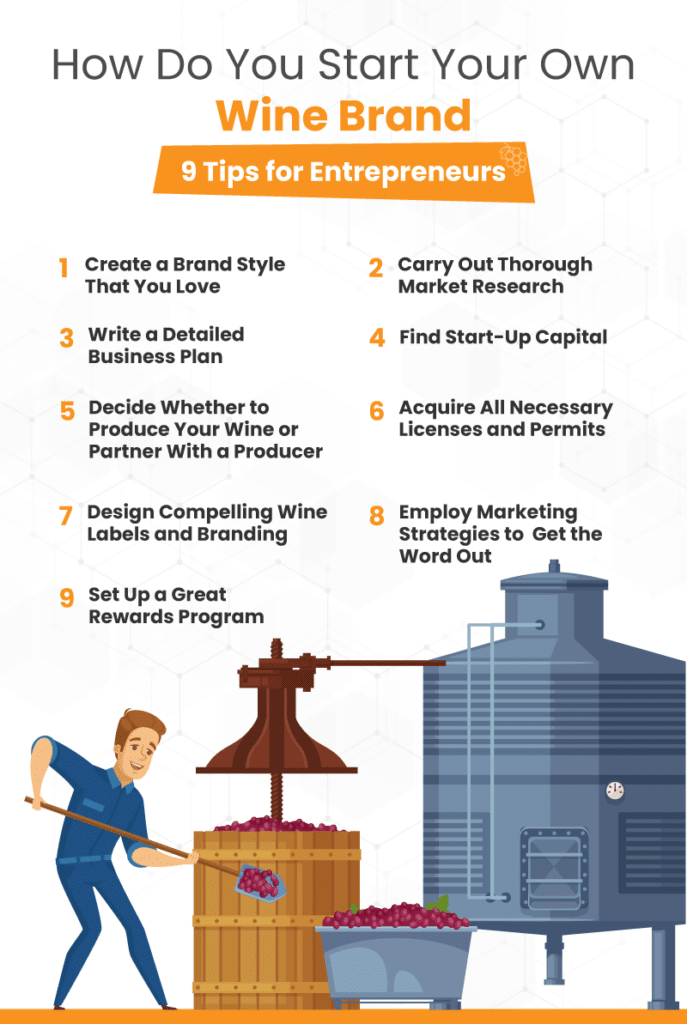 Pick Something You're Passionate About When Making Your Own Wine Brand
Before you get started, you must have a genuine passion for wine and a strong desire to create your brand. Aspiring owners should prioritize their passion and interest toward a specific aspect of winemaking. Selecting an exciting niche or style will drive more dedication and commitment.
Alex Rondon from Elevate, an Oregon-based wine brand, believes you must love what you do in this industry.
"Choosing a wine brand style that you love is the key to unlocking a truly intoxicating journey. When your wine brand style aligns with your passion, every sip becomes a celebration of your work and dedication, crafting an extraordinary experience for yourself and others."
Passion will fuel creativity and innovation, allowing owners to experiment and differentiate their brands. Being passionate about the product will also enhance the brand's authenticity and resonate with customers who share similar interests. Ultimately, building a wine brand around something they genuinely love will bring fulfillment and enjoyment to the owner's entrepreneurial journey.
Do Market Research
Conduct extensive research on the wine industry, market trends, and consumer preferences.
Market research is essential for aspiring wine brand owners as it provides valuable insights into consumer preferences and market trends. Understanding the target audience helps craft a brand that aligns with their needs and desires.
There are over 11,000 wineries in the US. Researching the competition enables owners to identify unique selling points and positioning strategies that set their brand apart in a crowded market. Fortunately, there are also over 10,000 grape varietals in the world, allowing winemakers even more flexibility.
Identify a unique selling proposition or a niche within the market that aligns with your vision and expertise. Just be sure that whichever varietals you choose grow in your intended location and/or appeal to your target audience.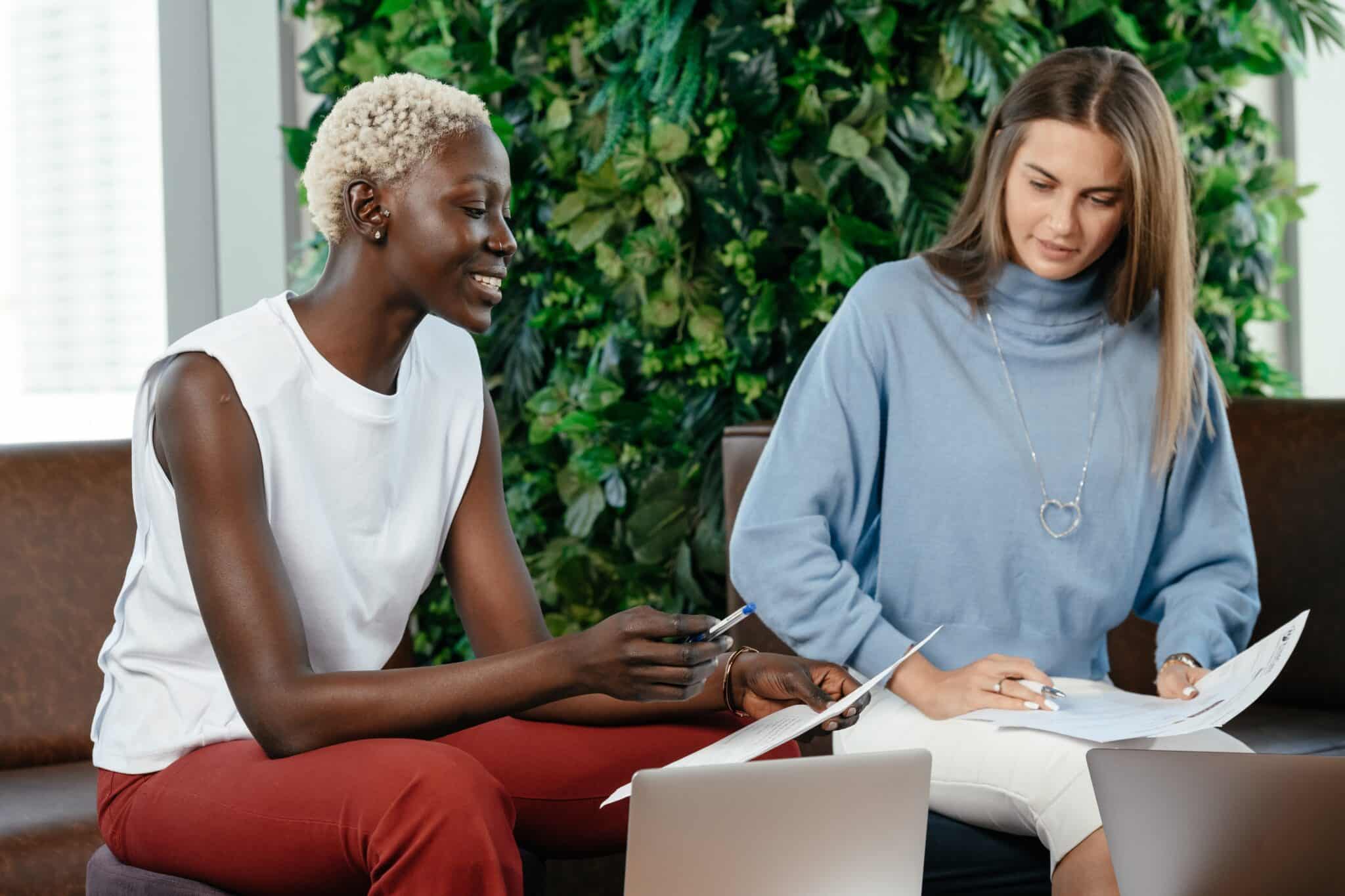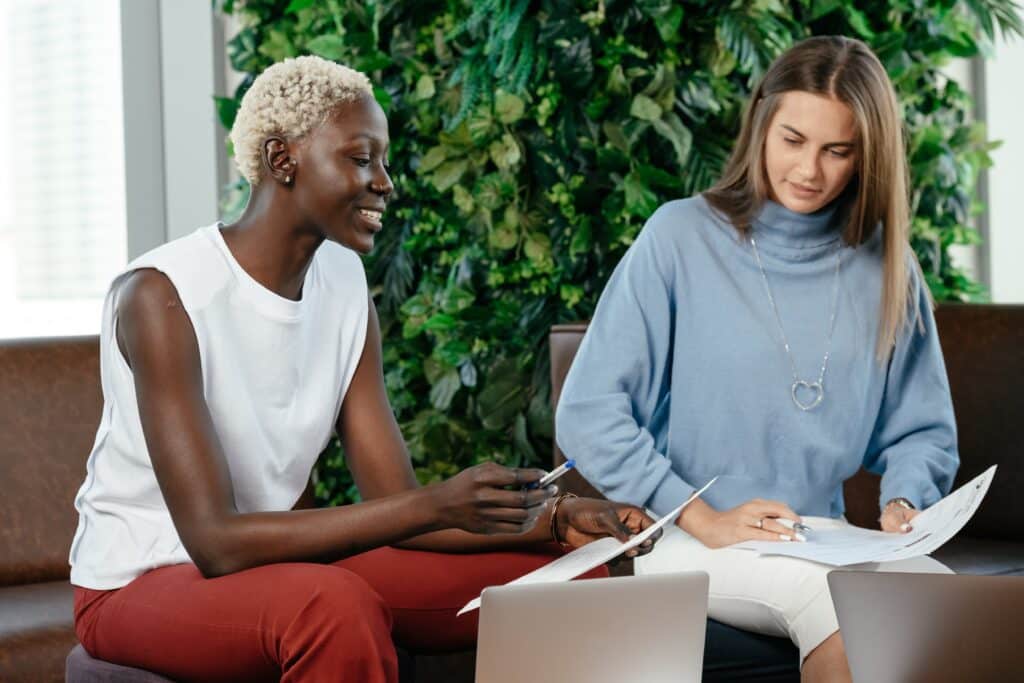 Write A Thorough Business Plan
Developing a comprehensive business plan is crucial for mapping out your brand's direction and securing funding. Outline your brand's mission, target market, marketing strategies, and financial projections. Include details about your brand's positioning, product range, production processes, and distribution channels. Be sure to include the following:
Executive Summary: A concise overview of the wine brand's mission, vision, target market, and unique selling proposition.
Market Analysis: Research on the wine industry, consumer demographics, trends, and competitive landscape.
Brand Strategy: Define the brand identity, positioning, and marketing strategies to reach and engage the target audience.
Product Portfolio: Outline the types of wines, their characteristics, and the intended pricing strategy.
Operations and Production: Detail the winemaking process, vineyard or grape sourcing, equipment, and production capacity.
Financial Projections: Include sales forecasts, production costs, distribution channels, and profitability analysis.
Acquire Adequate Financing Before Creating A Wine Brand
Starting a wine brand requires significant capital investment. Explore various financing options, such as personal savings, bank loans, or seeking investors. Create a detailed budget that covers expenses like vineyard or grape sourcing, winemaking equipment, branding, marketing, and operational costs.
"I can't overstate how important it is to start with enough capital. It takes some time to be profitable and efficient. Adequate financial resources nurture the growth and maturation of the brand."

Mark W – Haven Vineyard
Wine brands have several options for acquiring financing to start or expand their business. They can seek traditional bank loans or approach investors, such as venture capitalists or angel investors, interested in supporting wine-related ventures.
Another avenue is crowdfunding platforms, where wine enthusiasts can contribute funds in exchange for exclusive perks or early access to the wines.
See also: 8 Alternative Financing Options for Business: The Ultimate Guide for Small Business Owners
Get Your Wine Bottled And Printed
Wine brands can either purchase wine from established vineyards or produce their own. Buying wine allows brands to curate a diverse portfolio. Producing your wine offers more control over the winemaking process and fosters a unique brand identity.
Partner With A Producer
Partnering with an established wine producer can be advantageous for a wine brand. The brand can leverage the producer's expertise, reputation, and existing distribution channels.
The partnership can provide access to high-quality grapes and winemaking facilities, ensuring consistent product quality. It also offers an opportunity for knowledge-sharing and learning from experienced professionals in the industry. Ultimately, the collaboration can accelerate growth without needing as much startup capital.
Make Your Own or Source Your Grapes
Decide whether to buy a vineyard or source grapes from established vineyards. If you own a vineyard, consider climate, soil conditions, and grape varietals suitable for your desired wine styles. If sourcing grapes, build relationships with reliable vineyard owners or grape suppliers who can provide high-quality grapes.
Invest In Great Quality Winemaking Equipment
Investing in suitable winemaking equipment based on your production scale and desired wine styles is crucial when opening a winery. Below is some typical equipment that winemakers and vineyard owners should invest in:
Tanks for fermentation and storage
Barrels for aging
Presses
Bottling lines
Laboratory equipment for quality control
Consider the equipment's quality, capacity, and efficiency while staying within budget. Different wine styles and methods will require specialized types of equipment. Ensure your market research and budget reflect these specificities and the costs associated with these industry tools.
Hire A Skilled Winemaker and Team
Staff with experience producing wines will help uplift your brand's vision and style. The winemaker will oversee the winemaking process, ensuring quality and consistency.
To support your operations, assemble a team of dedicated professionals, including cellar workers, viticulturists, and administrative staff.
Familiarize Yourself With All Licensing and Permits
Obtain the necessary licenses and permits to operate. These permits vary depending on whether you own a winery or purchase grapes wholesale.
Other factors will affect the necessary licensing and their cost. For example, location and local regulations must be considered. Many producers will engage with local legal professionals to ensure compliance. Common licenses include winemaking permits, wholesale licenses, and alcohol production permits.
Don't Forget Compliance
Stay informed about legal requirements and compliance regulations related to wine production, labeling, and distribution. Ensure your labels include accurate information about the wine's origin, alcohol content, and other required disclosures. Comply with taxation and labeling laws in the regions where you distribute your wines.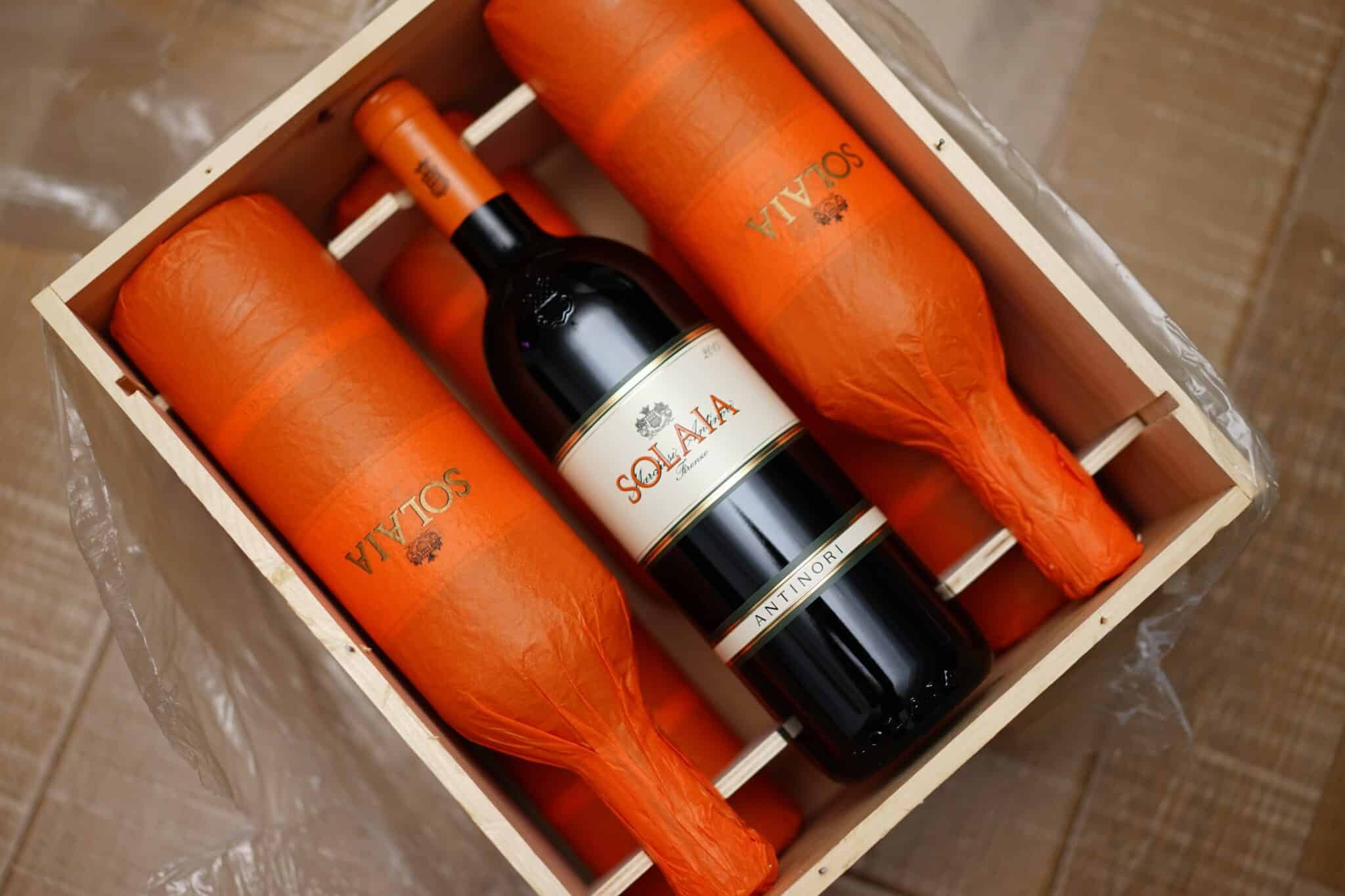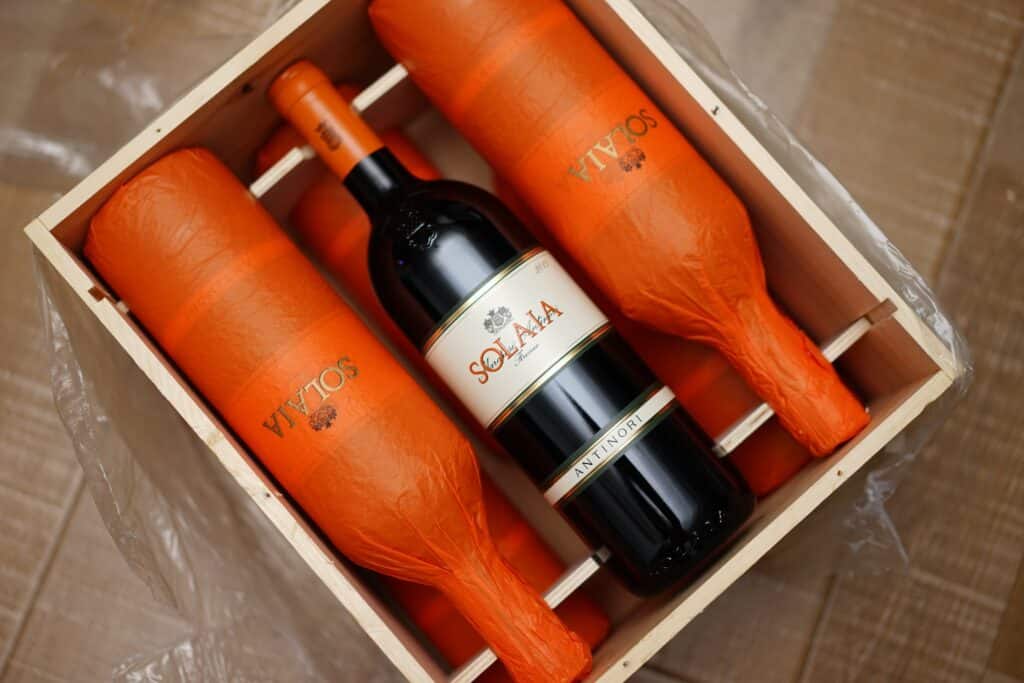 How To Brand Your Own Wine: Establish Strong Identity and Smart Packaging
Develop a compelling brand identity that reflects your brand's story, values, and target audience. Bottle logos have a significant impact on sales. Choose a memorable brand name, design a captivating logo, and create attractive packaging.
Branding is almost as important as the wine quality itself. In the words of Samantha Rivers from VineHarmony:
"Of course the grapes, the soil, all of that is crucial. But strong winery branding is the passport to a lasting impression, guiding the way to connect, captivate, and cultivate loyal wine enthusiasts."
Collaborate with graphic designers and branding experts to ensure you stand out in a competitive market. Some wine brands will do a complete brand package from an agency. This package includes brand market research, a brand guide, a website buildout, and more. 
Depending on your budget, intended audience, and reach, you can decide on a tailored branding plan. 
For more information on this, see: How Much Does Branding Cost For Small Business Retailers
Market Your Wine With Diverse Strategies
Create a robust marketing strategy to build brand awareness and reach your target audience. Establish an online presence through a website and social media platforms.
Concentrate On The Social Aspect
Social media offers wine brands powerful marketing opportunities. With Instagram and Facebook, marketers can create engaging content such as photos, videos, and educational posts about wine production or pairing tips. These platforms can also target local audiences and cater to specific demographics and tastes.
Optimize Your SEO
Wine brands should engage in content marketing. List all of your products, descriptions, and other unique identifying factors on your website. This content will increase your searchability so that when local wine drinkers look up products, they see your brand. Fortify this with google my business profile if you have a brick and mortar location.
See also: How to Optimize Google My Business for Retail: Build Visibility on Google
Use Traditional Marketing Approaches As Well
Utilizing more old-school marketing techniques is a great way to round out your approach. Organize wine tastings and events, and participate in wine competitions. Partner with distributors, retailers, and restaurants to expand your market reach. These strategies and tactics will work in cohesion to increase your exposure and revenue.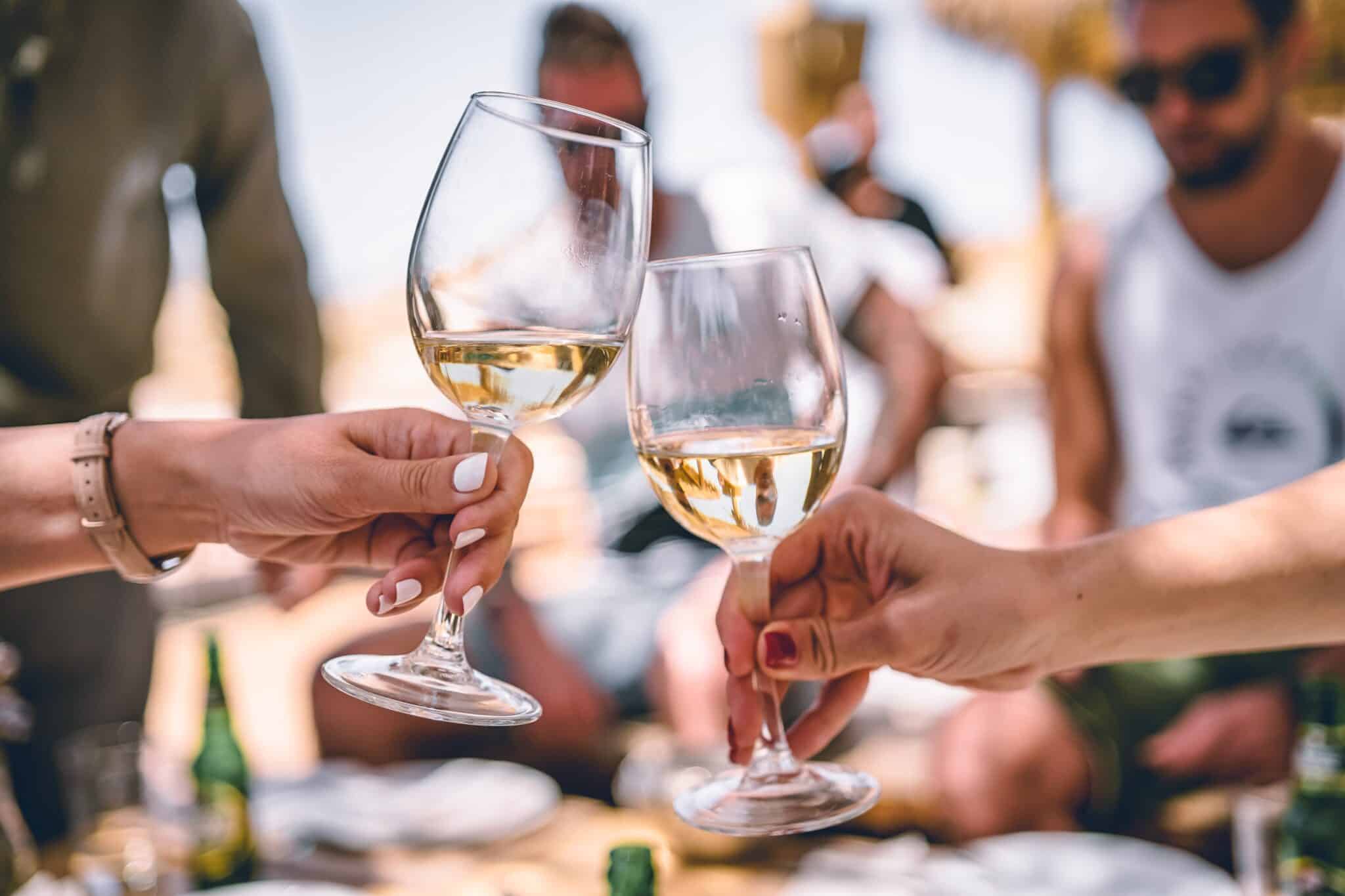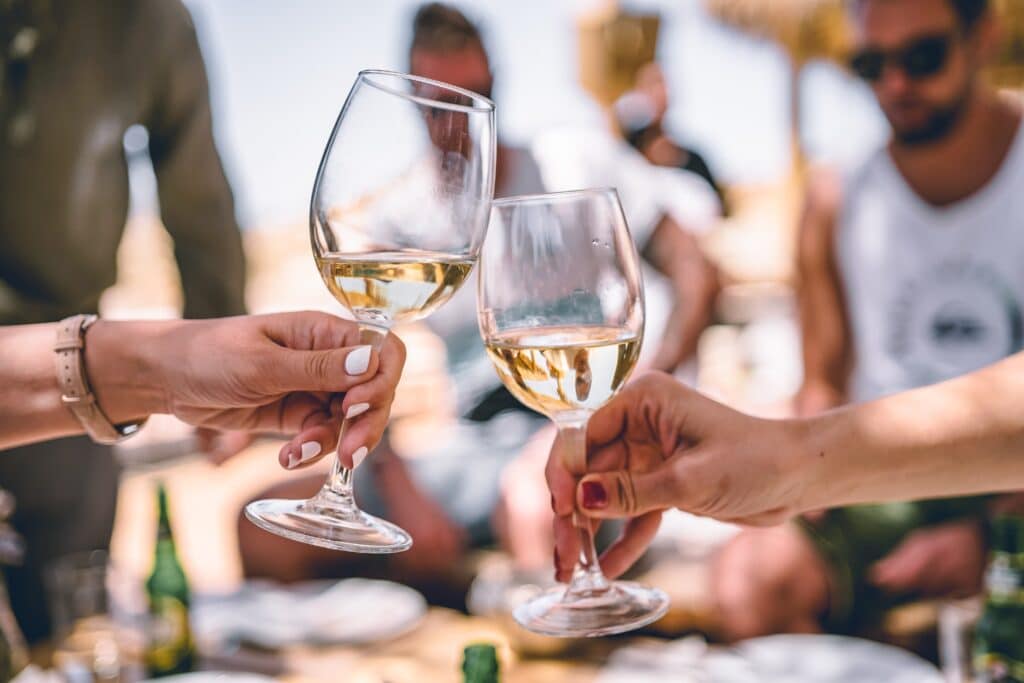 Strive For Healthy Customer Relationships and Loyalty
Nurture relationships with your customers by providing exceptional customer service and personalized experiences. Develop a wine club or membership program to reward loyal customers and foster community around your brand.
Encourage customer feedback and continuously strive to exceed their expectations. Wine is a very diverse and personal product; paying close attention to consumer demands and individual tastes is vital.
Plus, wine drinkers are continuous buyers. Nearly half of adult Americans drink at least a few glasses of wine weekly. Keep those drinkers coming back for more by incentivizing purchases with rewards.
Conclusion: Invest In Powerful POS
If you are a wine brand with a brick and mortar shop, then you need a powerful, modern point of sale. KORONA POS offers an industry-leading solution for retailers in the wine industry.
Take your brand to the next level with vertical-specific loyalty programs, dynamic inventory management, and comprehensive product and sales reporting. Our solution supports seamless omnichannel retail experiences with full eCommerce buildouts.
Schedule a demo with one of our in-house technicians to try KORONA POS today. Click the button below.
FAQs: Best POS Systems For Liquor Stores
1. What do you need to start your own wine brand?
To begin your own wine brand, you will need good grapes or a vineyard, a skilled winemaker, and the proper licenses and permits to run a winery. It's also essential to start with enough money, create a strong brand, and find places to sell your wine.
2. How much does it cost to start your own wine line?
The cost of starting your own wine brand varies. It typically costs from tens of thousands to millions of dollars. The price depends on where you get your grapes, the equipment you need, how you promote your brand, and how much wine you plan to make.
3.Is it hard to start your own wine brand?
Starting your own wine brand can be difficult because there are many things to consider and the wine industry is competitive. You need to know a lot about making wine, researching the market, creating a strong brand, and running a business. It can also be hard to find enough money, follow the rules, and make customers like your wine.