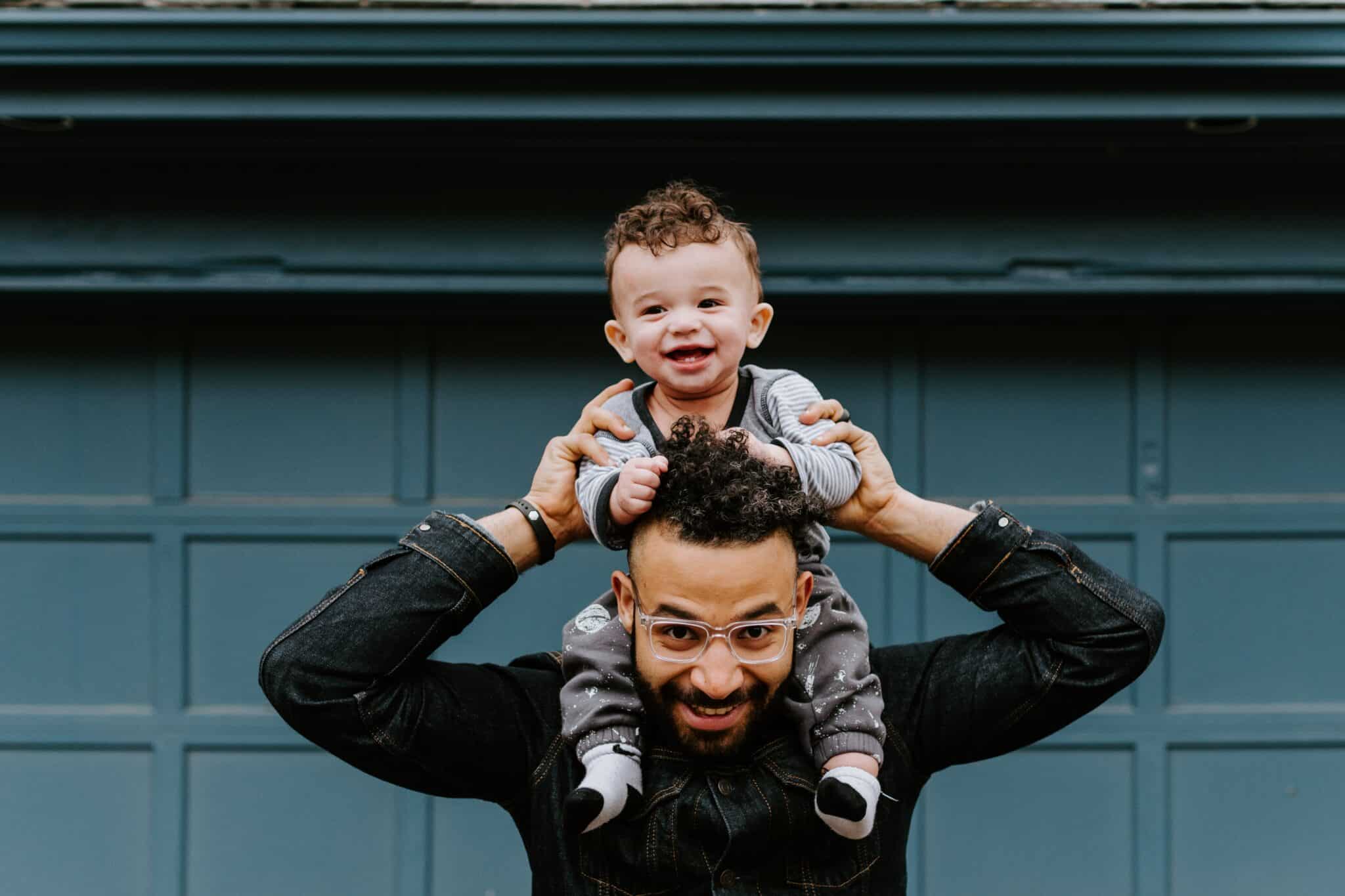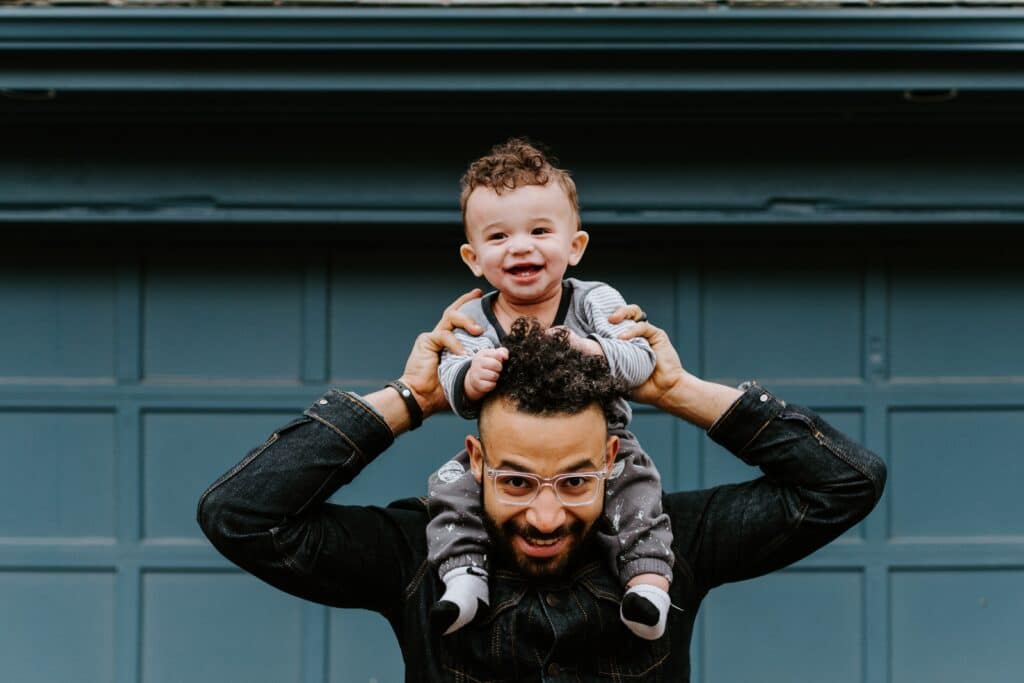 Most people don't think of Father's Day as a major shopping day like Black Friday. However, the holiday sees a significant bump in consumer spending in retail, travel, and dining.
Some studies show that 75% of US consumers celebrate Father's Day. The National Retail Federation predicts shoppers to spend $23 billion on gifts for Dad this year. And the products and activities that consumers spend money on vary greatly.
Accordingly, Father's Day is a great day for retailers to highlight sales, promotions, and advertisements. Plus, the June holiday presents an opportunity to make some sales before the summer lull that most retailers experience. Below are five tips for designing smart Father's Day ads with real-life examples.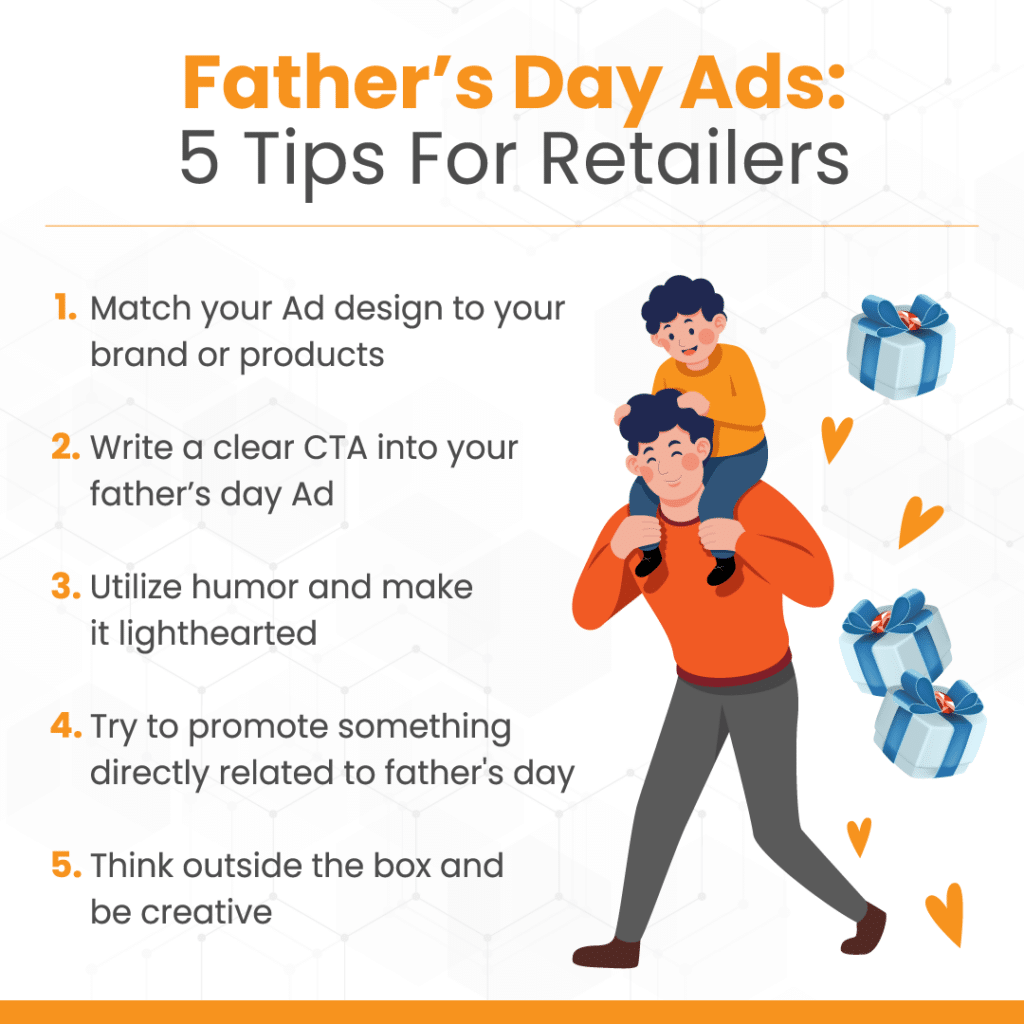 Match Your Ad Design To Your Brand Or Products
Whichever direction you go with your Father's Day ads, keep your messaging consistent with your branding. Establishing brand awareness and consistency is essential for customer acquisition and retention.
Check out this example from Enchrome. The sunglass retailer makes glasses for people that are color blind. Considering the fact that 95% of people affected by color blindness are men, this ad is a natural fit for Father's Day.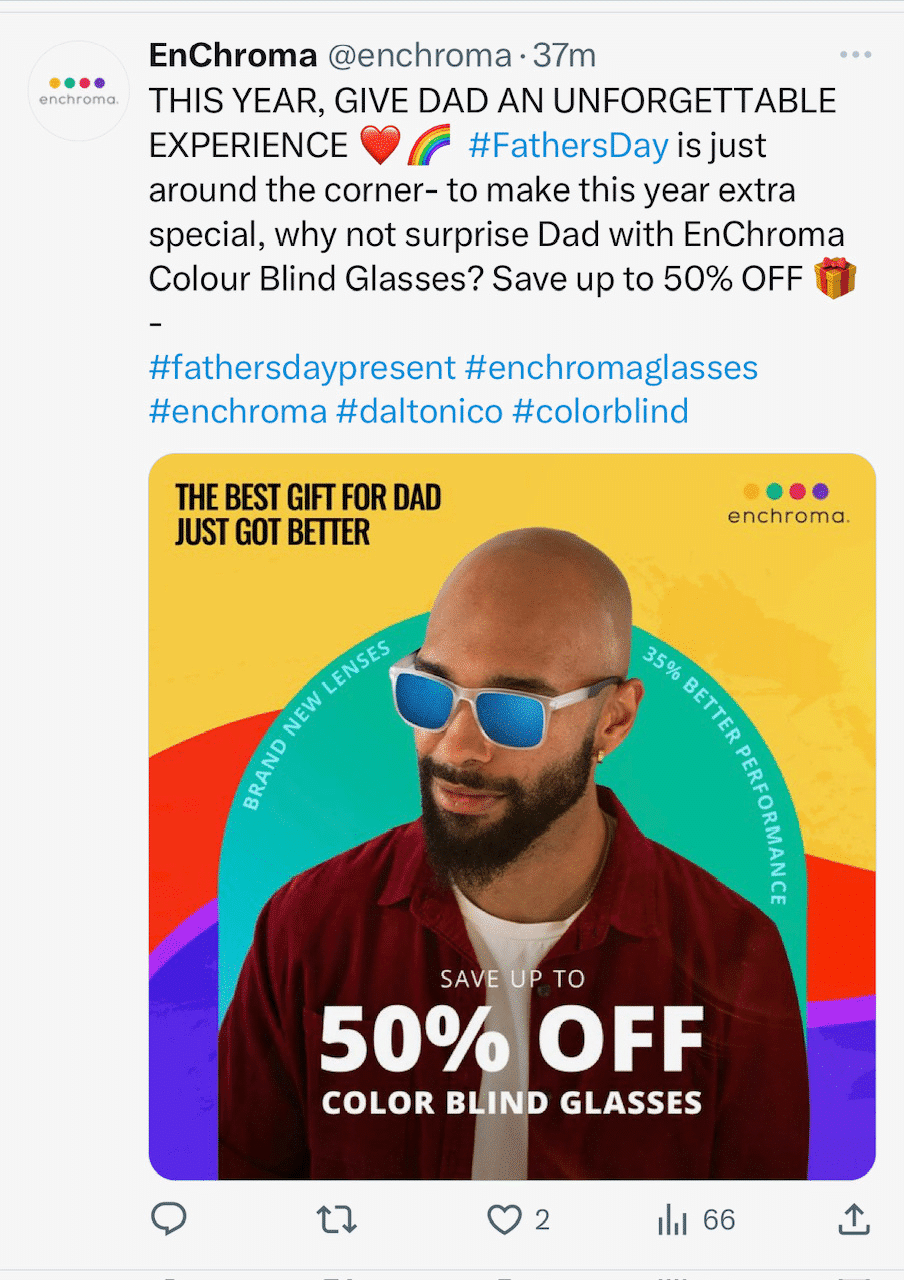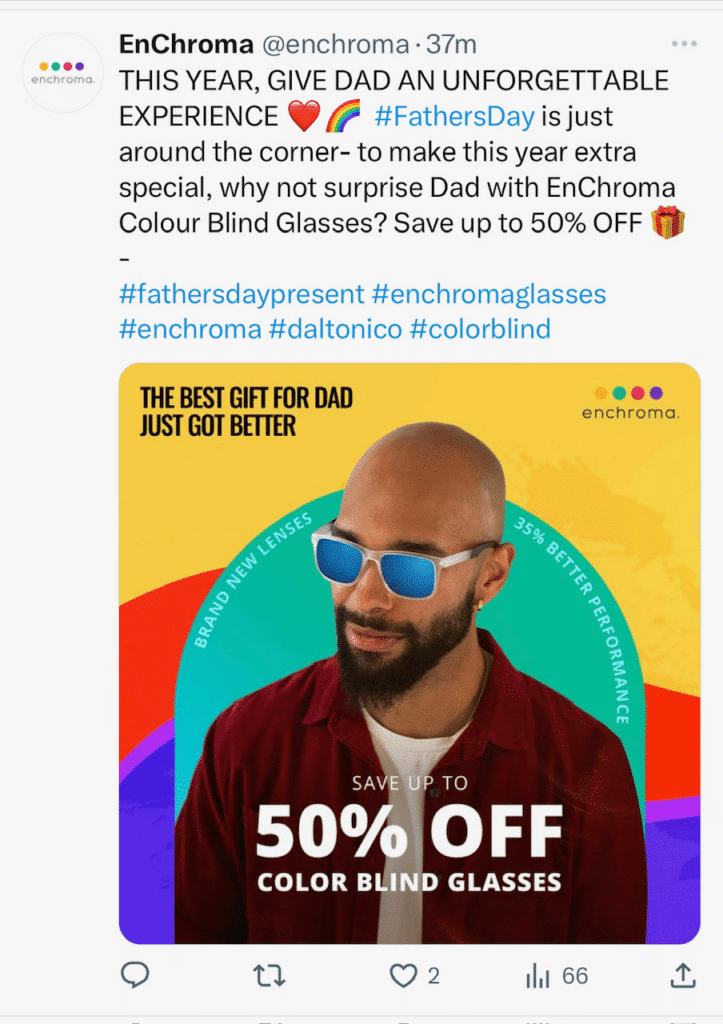 Notice how Enchrome uses eye-catching, relevant emojis. They also include a clear promotion, with up to 50% off "Colour Blind Glasses." All of the elements of the ad work together to get a strong and coherent message across.
Write A Father's Day Ad With A Clear Purpose
Designing an appealing and attractive ad is great. However, the goal is to increase foot traffic, sales and click-throughs, not just create a pretty ad.
Therefore, putting a clear call to action in your ad copy is essential. What are you offering in order to get Father's Day gift givers to make a purchase?
Putting a discount percentage is an excellent place to start. Consider adding a Father's Day-related code. Essentially, you are trying to politely tell your potential customer what to do.
Here is an example from meat purveyor D'Artagnan. This persuasive Father's Day ad has three calls to action in the image alone: "treat dad", "use code", and 20% off.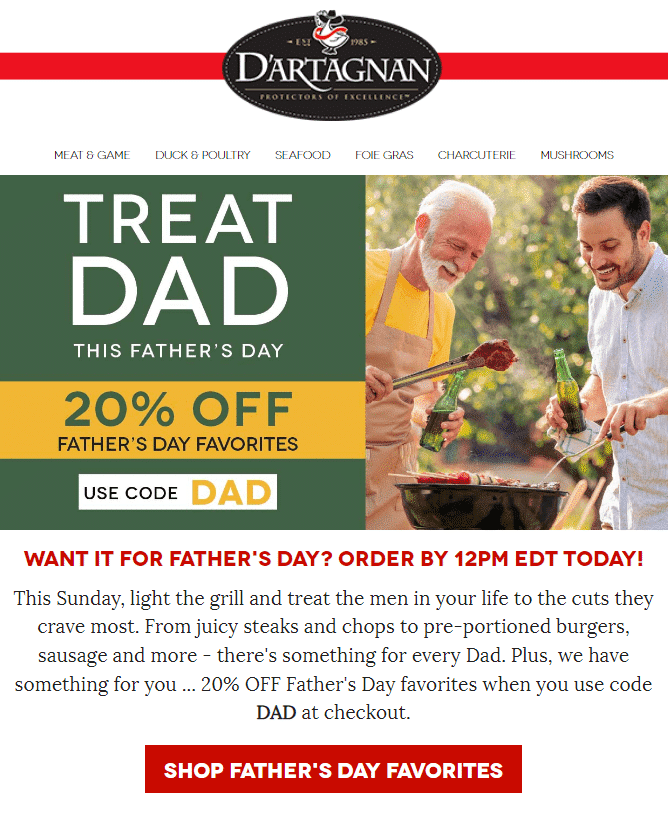 Father's Day Advertising: Utilize Humor and Make It Lighthearted
People get bored with advertising. The idea is to get the audience to actually pay attention. Funny ads do just that.
Appealing to humor is a great way to write promotions and ad copy. Your audience will associate your brand with an enjoyable moment.
This type of association sticks with people. One report found that 90% of consumers are "more likely to remember ads that are funny."
Here's an example from the underwear brand Bonds. The company uses a ridiculous flow chart to help the consumer arrive at the natural conclusion that their underwear is the perfect Father's Day gift. Feel free to get creative with how you go about making your target customers smile. As long as you do so respectfully and tastefully, you should see positive results.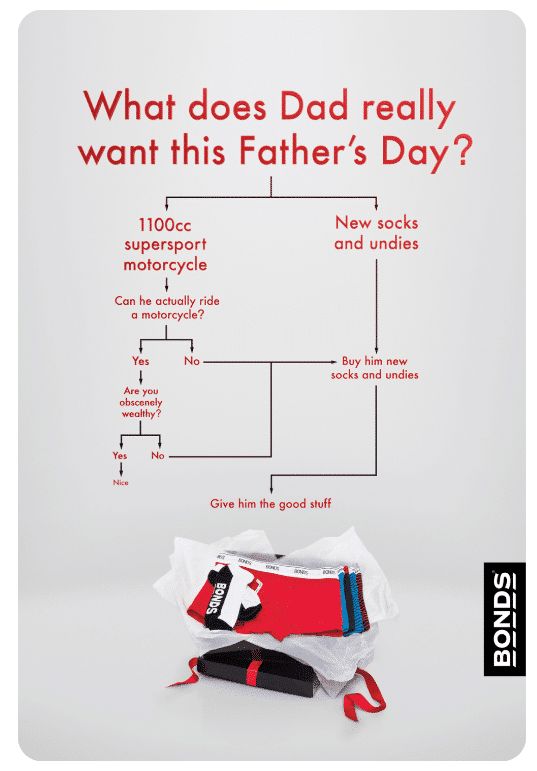 Try To Promote Something Holiday Specific
What does this holiday make people think of? Barbecuing? Hiking? Golf? Maybe a picnic?
Father's Day marks the beginning of summer. Thus, anything promoting outdoor activities makes total sense. Golfing gear, stainless water bottles, and beer subscriptions are great ideas. Offering shorts and outdoor wear or grilling accessories would also work well.
Here's an example of an ad from Otzi Adventure Gear. They tie in many themes to the holiday. Hanging outdoors, summer, travel, and barbecuing are all Father's Day relevant, and this ad captures them perfectly.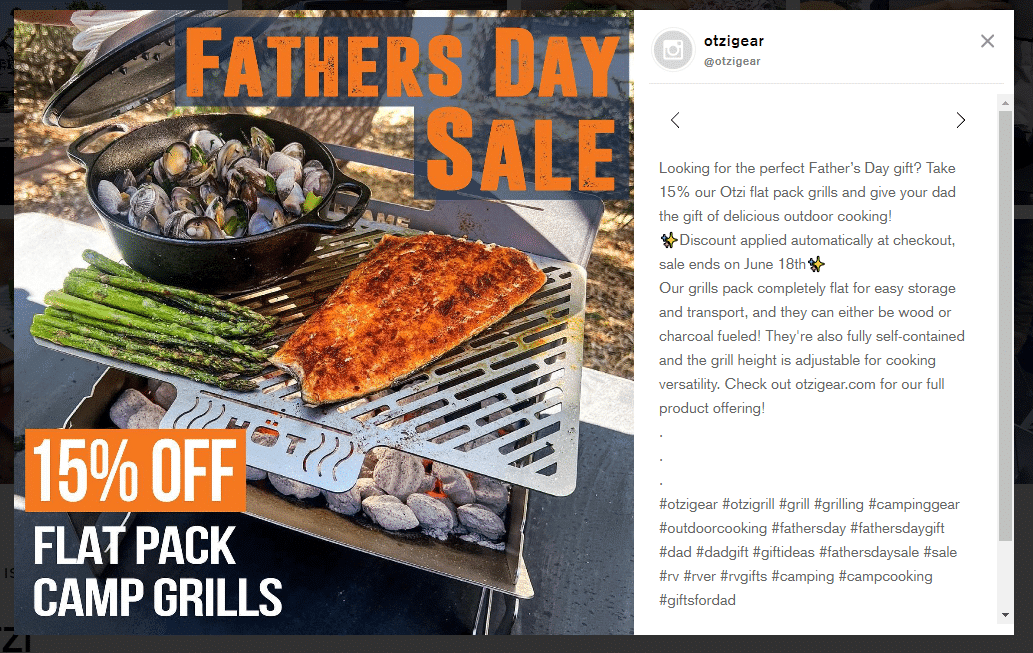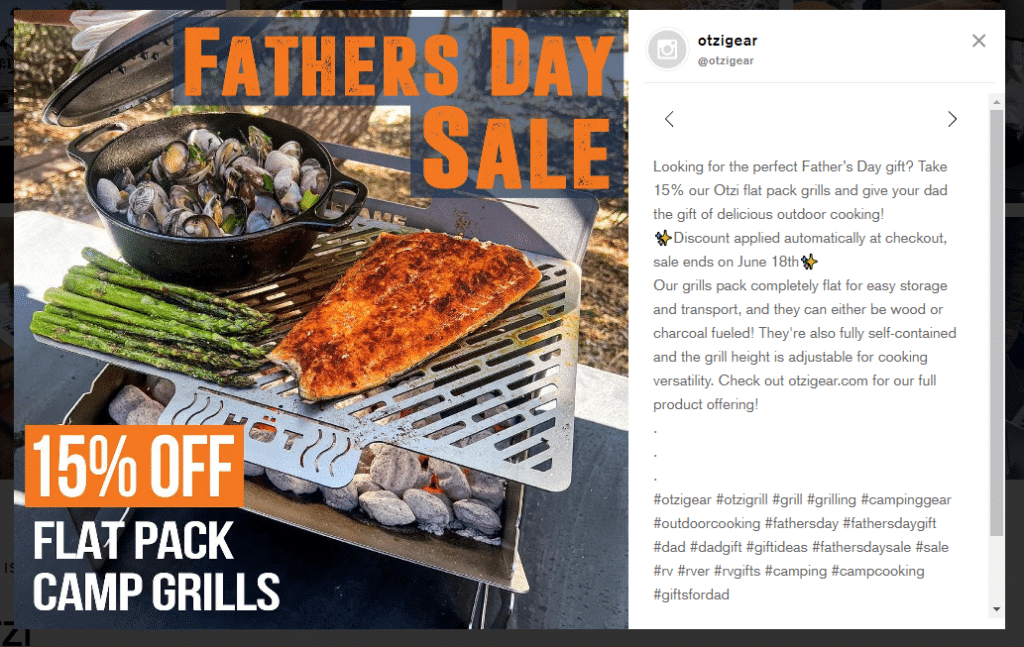 Write A Father's Day Advertisement That's Original and Be Inclusive
There are all kinds of dads out there. There is no one way to define fatherhood, masculinity, or celebrating the holiday.
Consequently, trying new ideas and thinking outside the box can be a great way to stand out from competitors. Promote your brand identity by showing that you care about fathers' many different lifestyles and paths.
Tap into the gentle side of fatherhood. Below is an example from hair brand Pantene's campaign with NFL player DeAngelo Williams helping his daughter style their hair. The message is, "Dads do hair too!"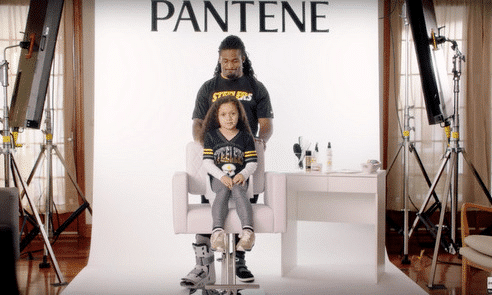 By displaying all of the different aspects of fatherhood, you can appeal to a larger audience. Convey that your company respects all expressions of fatherhood.
Conclusion
Informed advertising campaigns are always more effective. KORONA POS sales reporting helps small businesses power smart marketing and promotions. Get a clear picture of your product performance and eliminate unknowns from your inventory. With industry-leading retail data analytics, our software provides the actionable insights you need, making it easier than ever to run, monitor, and tweak any Father's Day ad campaigns.
KORONA POS also integrates with the most popular loyalty and rewards programs across many verticals, and our 24/7 in-house technical support team is the best in the business. Call us today to learn more about KORONA POS and schedule a demo.
FAQs: Father's Day Ads
1. How do I advertise for Father's Day?
Advertise for Father's Day with a clear promotion and call to action. Try to offer products relevant to the summer season, like golf or bbq related items. Feel free to go for humorous or unconventional types of ads to grab consumers' attention.
2. When should I start advertising for Father's Day?
Start advertising about a month or so out. Some people like to get their shopping done quite early to avoid the stress of last-minute shopping. Others wait until the day before Father's Day to get their gifts. Thus, you can run your Father's Day ads from around 6 weeks prior up to the actual day itself.
3. What should I post on Facebook for Father's Day?
Post fun, humorous, colorful photos on Facebook for Father's Day. Also include enticing discounts and promotions that make consumers want to visit your store. Finally, ensure your posts align with your brand, story, and product. Consider running advertisements as well.