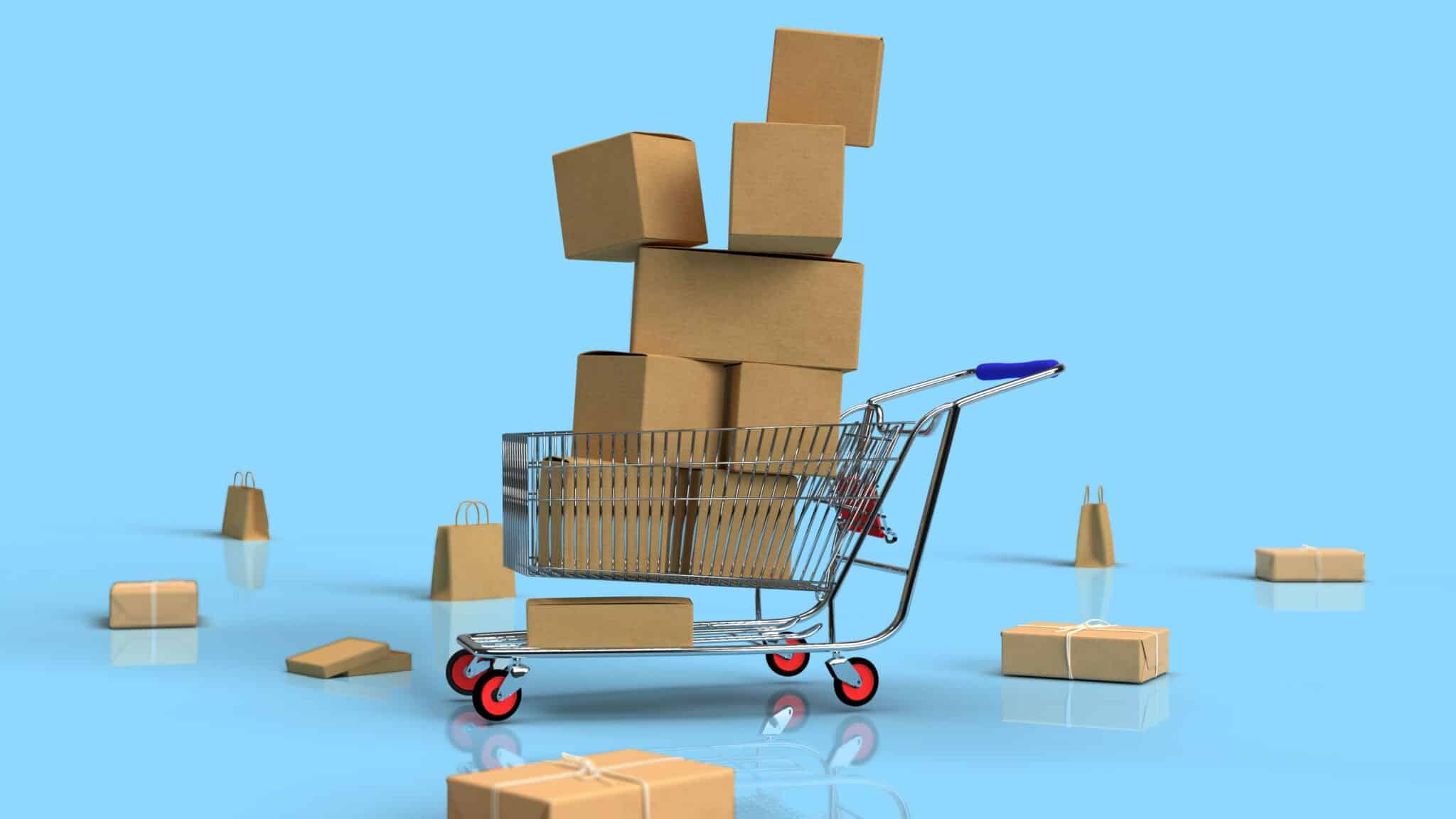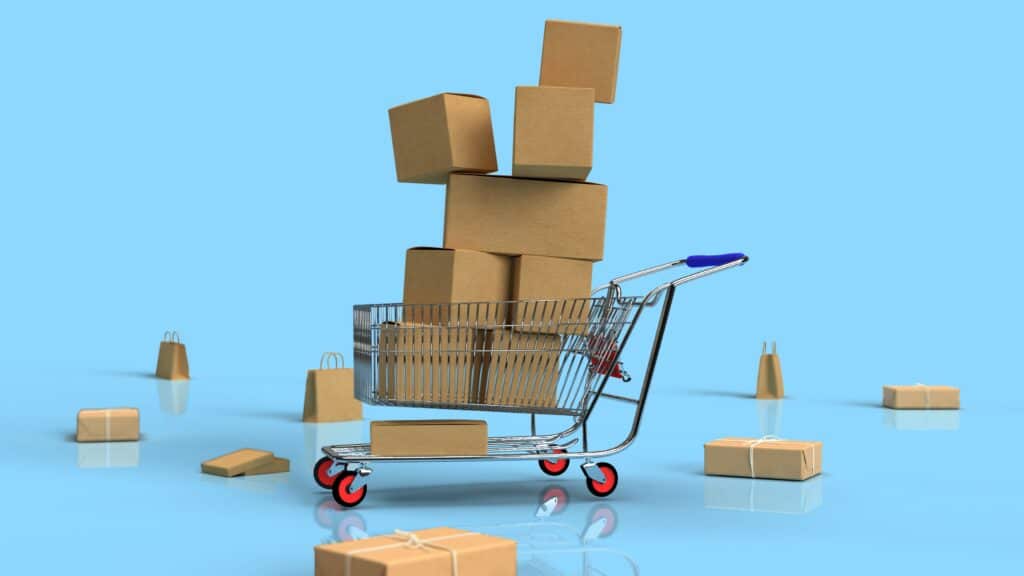 How many people go online, add items to a shopping cart, and then close their browser window without ever making a purchase? A lot. About 70% of eCommerce shopping carts are abandoned. That's $18 billion worth of retail revenue every calendar year. Luckily, there are shopping cart optimization strategies that online retailers can take to reduce the burden of this abandonment.

With the amount of competition and continually developing technology in eCommerce, it's essential for all retailers to improve their website interface constantly. User experience has a huge impact on shopping habits and conversion rates. That's why we wrote this detailed guide on how to optimize your website's shopping cart to reduce abandonment and increase revenue.
Why Optimize Your Shopping Cart?
People don't want to deal with slow or confusing websites. Especially when so many online shoppers are used to buying plenty of goods from Amazon, consumers expect a certain level of optimization.
There are a ton of benefits that come with improving your shopping cart functionality. These include:
Increased Conversions
If your shopping cart is optimized you are much more likely to convert each browser into an actual customer. Many shoppers leave the checkout process prematurely due to unsatisfactory website design. Each step taken to create a better purchase flow will increase your conversion percentages.
Reduce Abandonment
Making your shopping cart more efficient, clear, and aesthetically appealing will certainly reduce cart abandonment. Utilize as many shopping cart tools as you can to encourage consumers to make purchases. Really, every aspect of your domain will have an effect on your abandonment percentages. However, there are specific features that help further engagement with abandoned shoppers, which we will touch on later in this article.
Better Overall User Experience
Your website interface and eCommerce experience are part of your brand identity. Customers will remember not only the products they purchased from you, but also the experience they had while making those purchases. As such, building a great shopping cart design will guarantee lasting positive impressions.
9 Essential Features For Shopping Cart Optimization
To keep up with competition, eCommerce retailers will need to revisit and improve their websites continuously. Online shoppers have come to expect certain attributes when making purchases, and skipping them can lead to lost sales. Here are some indispensable features to add to your shopping cart.
Order Summary Display
There should always be a clear display of the shopping cart summary. If the shopper is browsing through products on your site, then the summary can show the number of items in the cart. However, if the shopper is on the actual cart page, then there must be clear details of the current order summary.
Eliminate confusion and remind customers that the exact item they want is in their cart. This should show not just the number of items but specifics about them. For example, if you sell clothes, you should include color options and sizes. If you have an eCommerce platform selling rugs, you can include the exact dimensions of the item in the shopping cart. Ideally, your cart will include a thumbnail image showing what the item looks like as a visual confirmation. 
Finally, keep a tally of the real-time final price so that customers know exactly how much they will be spending before they get to the last checkout page. Trying to sneak up on your clientele is a surefire way of losing customers due to bad user experience!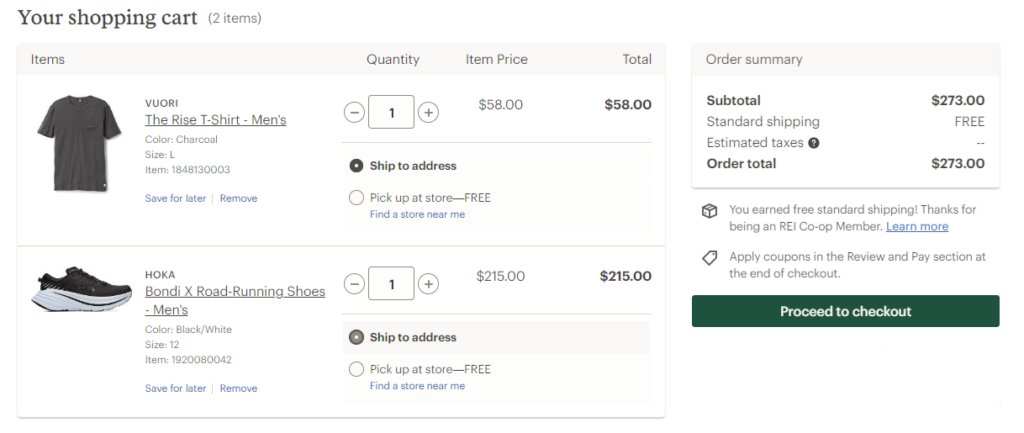 Offer Live Chat For Support
Including a live chatbot on your website can help clear up any questions or concerns your customers have while filling up their shopping cart. Unsurprisingly, most online shoppers don't exactly want to call a hotline to speak to a representative on the phone. Emailing your customer support isn't much better, as it will only slow down the process and disrupt the purchase flow. 
Chatbots can help clear up any issues without the shopper leaving the shopping cart page. For basic FAQs about shipping, sizing, etc., bots can provide straightforward answers. For more in-depth inquiries, you can link your AI bot up to a messaging platform to be answered by actual employees in real time.
Optimize For Mobile
As Gen Z purchasing power increases, mobile shopping continues to proliferate alongside general eCommerce. In fact, 42% of eCommerce sales in 2022 were done on mobile. Hence, optimizing your shopping cart for mobile friendliness is a must.
Your mobile shopping cart should show as much information as your desktop version, albeit with a sleeker, leaner design. Many retail companies have built apps in order to store marketing information, enhance brand awareness, and optimize mobile checkout and browsing. Be sure to constantly test out how your website or app looks and functions on smartphones. Missing out on mCommerce means losing a huge chunk of revenue.
Keep It Streamlined
Ask for the minimal amount of personal information and credentials that you absolutely need. Of course, incentivizing shoppers to create accounts is always a long-term plus in regard to driving outreach like email marketing. However, the initial and most important goal of a retail vendor is to make a sale. 
As such, you should allow shoppers to make purchases with guest checkout. Try to make your forms as clear as possible so that people see exactly what they need to enter into each field.
You can even consider adding a notification feature to tell people what is missing from each field in order to complete the order. The idea is to reduce as much friction, distraction as possible.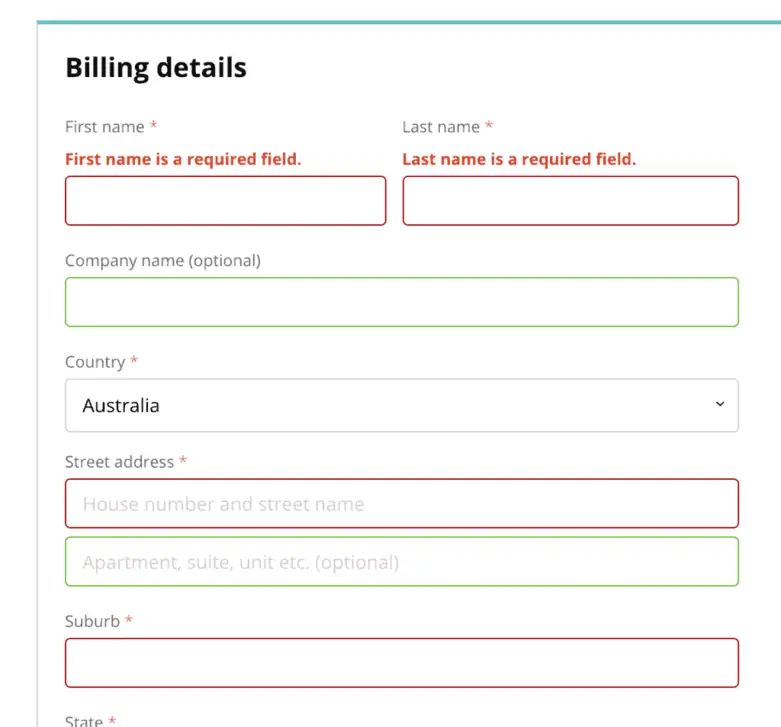 Allow As Many Payment Options As Possible
Online shoppers like modern payment options. Add as many of these as you can. Consider including Paypal, Apple Pay, Google Pay, and all major credit cards. 
Additionally, give shoppers some flexibility with options like Buy Now Pay Later, or curbside pickup if you have brick and mortar shops. Third-party companies like Klarna and Afterpay are an important retail trend that is likely here to stay. Integrate these micro-finance options into your eCommerce platform for modern-day layaway solutions. 
Demystify Your Shipping Costs
Let people know exactly how much their total order will be right from the jump. Put estimated shipping costs right on the shopping cart page. That way, you show your shoppers everything they need to know about their order.  Abrupt extra costs like shipping are one of the main reasons that shoppers abandon their carts. Keep it clear and honest. 
On the flip side, you can add a free shipping incentive to the shopping cart. Put a little meter to show shoppers how far they are from reaching free shipping. This is a common tactic that can increase your basket size while allowing your clientele to cut out what they see as unnecessary costs.
Complementary Product Suggestions
Shopping carts should be optimized not just for the consumer but also for the vendor! Try to make some cross-selling recommendations that complement items that are already in the cart. This can be a useful revenue enhancer for all types of retailers.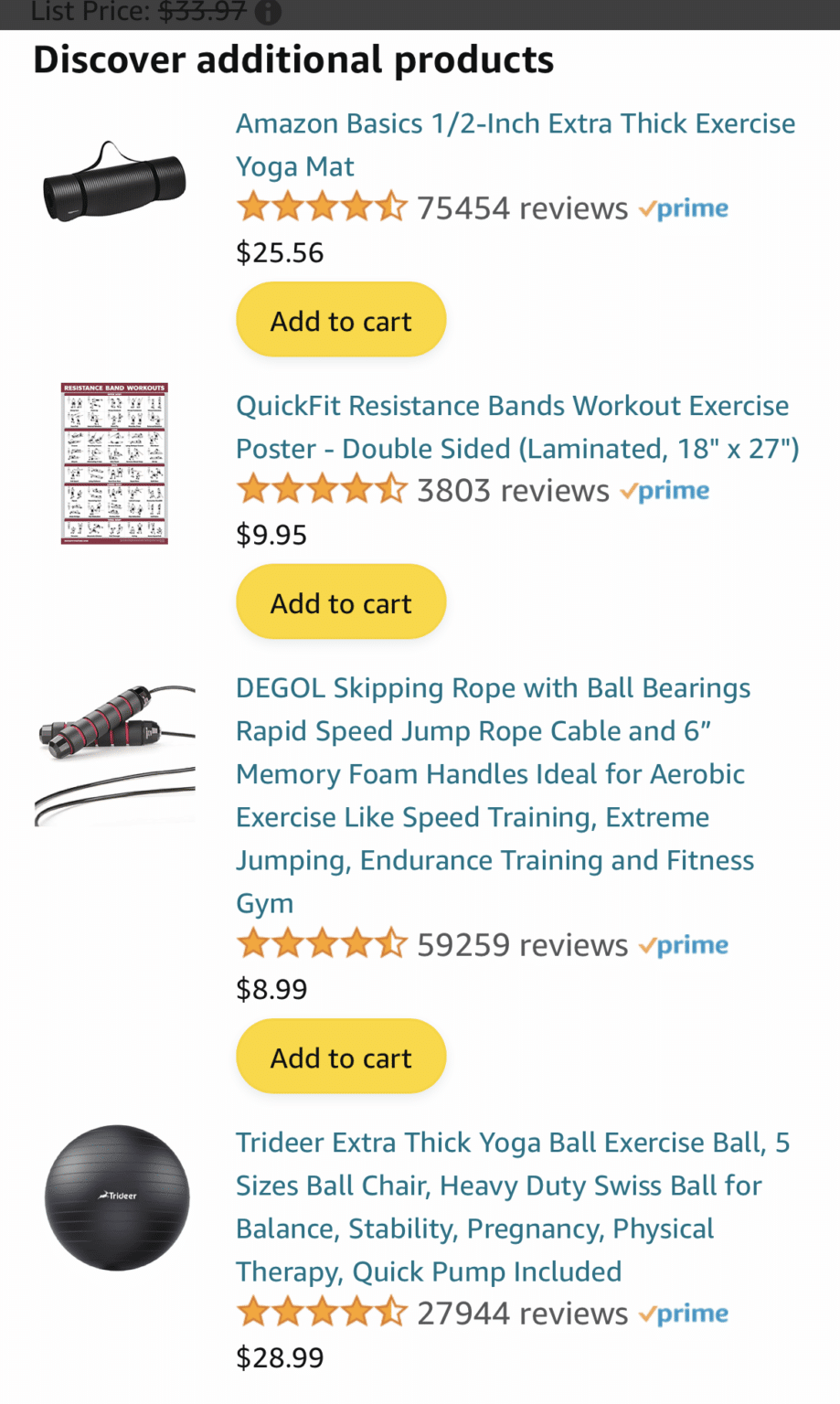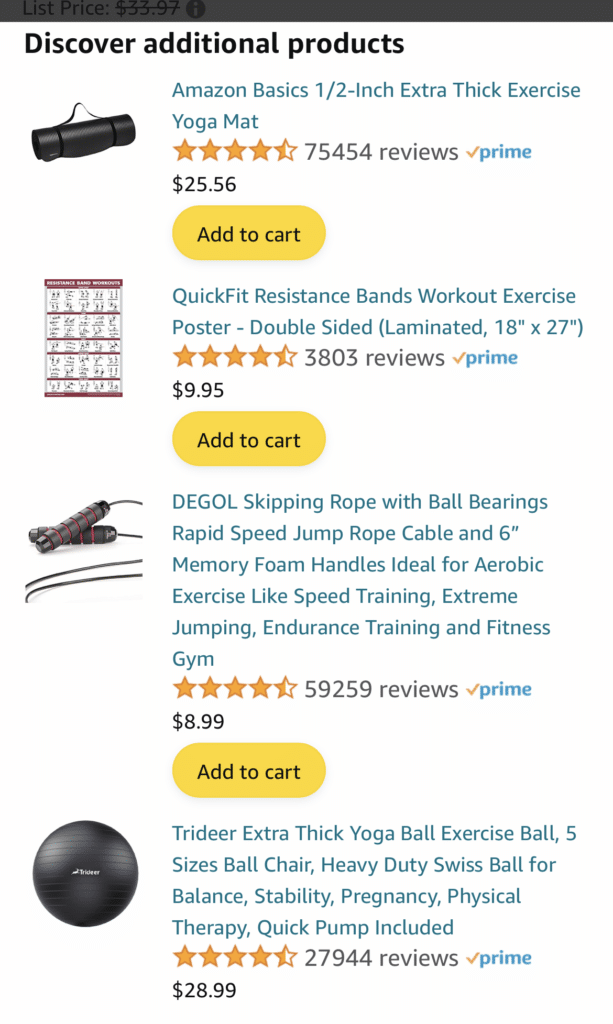 Amazon does a great job of this with their "Discover additional products" popup when you add items to the cart. Here is an example of suggested items when resistance exercise bands are added to the cart.
Let's say you sell boutique bicycles. When someone adds one to their cart, there are plenty of other items you can cross-sell to that customer. Consider suggesting bike locks, helmets, or tire pumps in a section of the shopping cart page. Suggestive selling can have a huge impact on average order values and overall revenue.
Cart Saving
In the situation that your website visitors are not yet ready to finalize their purchase, you should give them the opportunity to come back around. That's where cart saving comes in. 
Some customers will shop around before deciding on where to actually make a purchase. When customers remember that they had an idea for a gift for a friend, or a replacement product for themselves, there's a good chance that they will circle back to your site. There they will be reminded of what they have added to their cart.  If your pricing is competitive then you have a great chance of making the sale.
Cart Abandonment Techniques
All of the previously mentioned features are technically cart abandonment reduction techniques. However, several tactics are specifically aimed at customers that have already abandoned their carts. Think about trying:
Cart Abandonment Emails
If the customer is signed in to their profile, then you can easily see when items are added to their cart. If they exited your website without making the purchase, try sending an email with a discount offer or shipping promo. It could take just one more small nudge to get that conversion.
Exit Intent Popups
Another technological addition you can add to your checkout process and shopping cart page is exit intent popups. When a shopper moves their cursor towards the exit button, a window will pop up offering a discount code. Some studies estimate that these pop ups can recover more than half of shoppers who intended to close the shopping cart page.
KORONA POS Custom eCommerce
With custom build-outs for all types of retailers, KORONA POS offers the best in eCommerce design. Optimize your browsing, inventory management, checkout, and shopping cart functionality.
Keep your branding and message consistent with a bespoke eCommerce platform that feeds sales data and customer history right into your retail point of sale. We're talking about the best in omnichannel retail. Give us a call today to learn more about KORONA POS and how to maximize your online sales revenue!