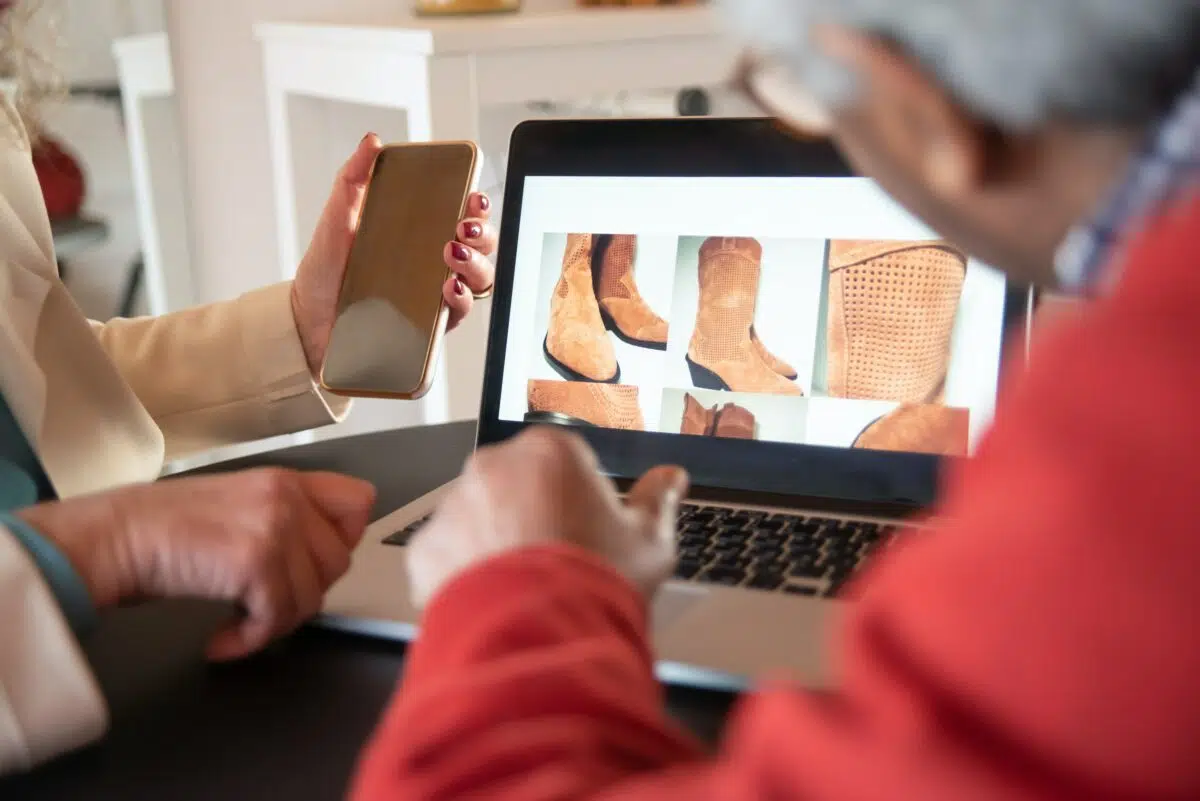 These days, you can sell just about anything online. Whether you own a brick and mortar shop or not, starting an eCommerce site is a great opportunity to showcase your brand and expand sales. In fact, eCommerce sales in the US reached $767 billion in 2021 and promise to keep growing. Still, many brands find it difficult to figure out exactly how to build an eCommerce website from scratch.
To be sure, businesses now have many options when it comes to building an eCommerce site. And the amount of customization, themes, branding, landing pages, and products will affect the timeline and cost of the project. Keep reading for some more detailed advice on starting an eCommerce site.
Table of Contents
First Step In Building An eCommerce Website From Scratch: Choose A Domain Name
First order of business is deciding on a domain name for your eCommerce website. Try to pick a name that is not just distinct, but also succinct. In other words, it should distinguish you from other competitors while also being short and sweet.
Most importantly, make sure that your domain title is directly related to your brand. Get it as close to your actual name as possible. There are actually some tools out there that analyze the quality of domain names in relation to competitors.
Here are a few to check out: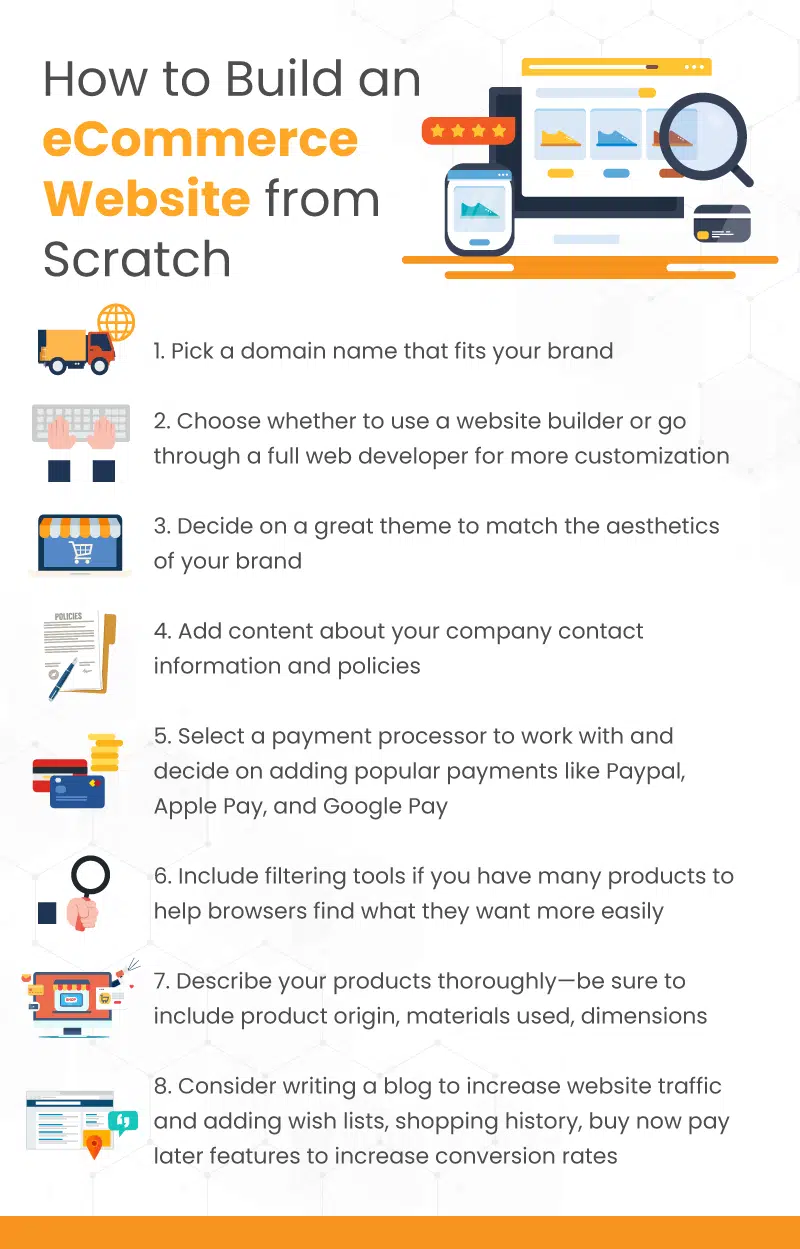 Level Of Customization To Create Your eCommerce Website From Scratch
When it comes to building an eCommerce website, you can choose between using a website builder or going with a full web developer. Though it will be an added cost either way, choosing full customization will take more time and cost significantly more money.
At the lowest end of the spectrum, for a completely custom but small eCommerce website, you can expect to pay about $5,000. On the other end of the spectrum, for enterprise businesses looking for large scale eCommerce websites with enhanced development and design features, the estimated cost will likely start at $100,000 and more.
There are plenty of web developers out there and the number is growing. Nonetheless, this work is in high demand so make sure you plan ahead and shop around to see what services and prices work best for you. A rudimentary eCommerce platform for a single product or service could take just days to complete. On the other hand building a multi vendor eCommerce platform could easily take several months to build correctly.
Making An eCommerce Website With A Website Builder
If you're willing to forego the benefits of a fully customized solution then you can go with an eCommerce website builder. This option will be more affordable and much faster. In fact, with a website builder you can have your eCommerce site up and running within mere hours.
Such a timeline is made possible because website builders have pre-designed, pre-programmed themes that can be easily modified to include your branding, logo, color scheme, and product catalog. We will go into more detail about this in the next section.
Get an idea of what kind of plans they have, how much they allow you to upload, and what kind of customer support they offer eCommerce businesses. Better yet, ask them for a demo to get an idea of what your product will look like on their hosting platform.
If you're wondering what route you should choose, take a look at some of your competitors' domains or simply some websites that you like in general. Check out how they're hosting the content to get an idea of if they're using a custom site or an eCommerce template.
Here are some of the most popular solutions for pre-configured eCommerce stores:
Pick A Website Theme
Whether you choose the full custom build-out or go with a website builder, you will need to decide on the aesthetics of your website. Most importantly, the theme must match your branding.
Try to make the colors, textures, and shapes of your website showcase and highlight your products. Don't be afraid to try as many different styles as you feel the need to in order to arrive at the right one. There are hundreds of themes on each website builder from which to choose.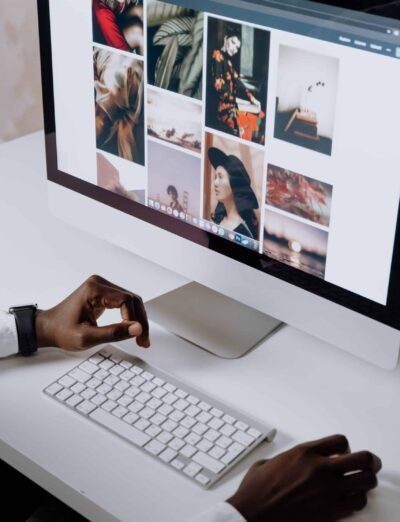 Supplemental Website Content
There are some things that simply need to be on every eCommerce website to ensure your store's legitimacy. This includes contact information, such as an email address, phone number, and your brick and mortar address, if you have one. It should also have your policies for shipping and returns as well as company terms and conditions.
Consider adding a brief bio or "about us" landing page to your domain. Customers are more likely than ever to look for brands that have a story, a social purpose, or other attributes that make them stand out amongst the crowd. Your "about us" page could be the reason a new customer chooses you over your competitor.
Figure Out Your Payment Processing
eCommerce websites will have to add an online payment gateway to process all transactions. Some eCommerce platforms allow you to choose your own payment processor while others require that the business use only their proprietary processing . Do some research comparing which processors charge you the fairest percentages while ensuring that all of your transactions are safe and legitimate.
Build Your eCommerce Website With Advanced Filtering Capabilities
If your store has a large amount of different products, it will be advantageous to add some filters to your search options. This will ensure that shoppers don't get overwhelmed with too many pages of merchandise to sift through. Take a look at your competitors' websites to see how they narrow down users' queries.
For example, if you sell clothes you can filter for size, color, material, etc. Or, if you sell coffee you can allow website guests to choose the type of roast they prefer, single origin or blends, country of origin, or even the price point. Help browsers find what they want as quickly as possible.
Describe Your Products As Thoroughly As Possible
The most customer-focused brands provide in-depth descriptions and profiles of each product they sell. Post a video preview so that viewers can get a 3D look at the merchandise they are considering purchasing. Include details regarding where the product was made, materials used, dimensions, and more.
Thoroughly describing your product will help your search engine optimization (SEO), too. When you use Google's search engine to find a product, your website will have a better chance of ranking in the top return pages.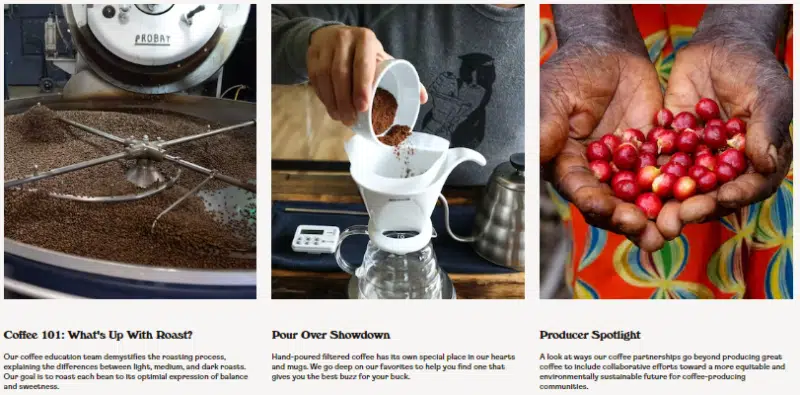 Consider Writing A Blog
To further increase traffic to your website you can add a blog section to write about topics related to your brand. Answer questions and topics that you think your clientele might have. To bring back the coffee example, write about the process of how coffee is made or post a profile of the local village from which you source your coffee. This supplemental content will drive even more searches for relevant keywords towards your eCommerce site, increasing viewership and sales.
Add Extra Features To Reduce Bounce Rates And Drop-offs
Finally, think about adding some website functions that will increase your conversion rates.
Wish Lists – add a feature that allows website guests to create and save a list of items that they are interested in. Maybe they're planning to buy a gift for someone's birthday, shopping around to compare different brands, or waiting until they save up some money. A wish list gives shoppers a chance to take products they like and place them in an organized place for later viewing. Plus, it helps provide insights to power promotions and marketing emails

.

Shopping History – show people what they previously purchased from your shop. Perhaps they want to give someone the

exact

same item that they bought for themself. If you sell clothing, a guest will be able to check to see what size or color they bought in case they want to buy the product again. Remind your clientele of the great things they bought from your brand to

keep the relationship going

. You can also tie this into providing similar product recommendations.

Klarna Or Buy Now Pay Later – Many eCommerce sites now offer micro financing options. Take a look at what companies offer buy-now-pay-later. Flexible payments have become increasingly popular for eCommerce customers and will continue to evolve and expand.
KORONA POS Offers Custom eCommerce
If you want to build a custom website that showcases consistent branding narrative across all of your landing pages, reach out to KORONA POS. We offer a fully custom eCommerce solution at an affordable rate. And for businesses that require something a bit simpler, we have a WooCommerce integration. Easily add promotions and discounts across all of your products and landing pages. Best of all, your eCommerce sales will automatically sync into your point of sale analytics and inventory management software. Give us a call today to schedule a demo!
FAQs: How To Build An eCommerce Website
Can I build an eCommerce website on my own?
Even those most lacking in technical experience can build an eCommerce website on their own. Try working with an eCommerce platform like Woocommerce and you can build your site using templates and themes with WordPress. These platforms are user-friendly and can be learned quickly. 
What is the best way to create an ecommerce website from scratch?
The best way to create an eCommerce website from scratch is either to use a website builder with generic templates or hire a custom developer to build your site. With the first option you will save time and money, but give up some of the personalization and originality. The second option will typically take more time and cost more, but will also provide much more customization and brand-centered design. 
How much does it cost for an eCommerce website?
The cost of an eCommerce site varies tremendously based on the amount of products and domains and the level of customization. Small eCommerce websites using building platforms can cost less than $50 a month to develop and host. On the other hand, custom design by an esteemed developer can cost up into six figures. 
How long does it take to develop an eCommerce website?
It takes anywhere from several hours to several months to develop a website. For a simple eCommerce site created through a website builder, an in-house employee can do much of the work in a single day. However, for an enterprise retailer with custom design by a developer, you're looking at weeks or months, all said and done.