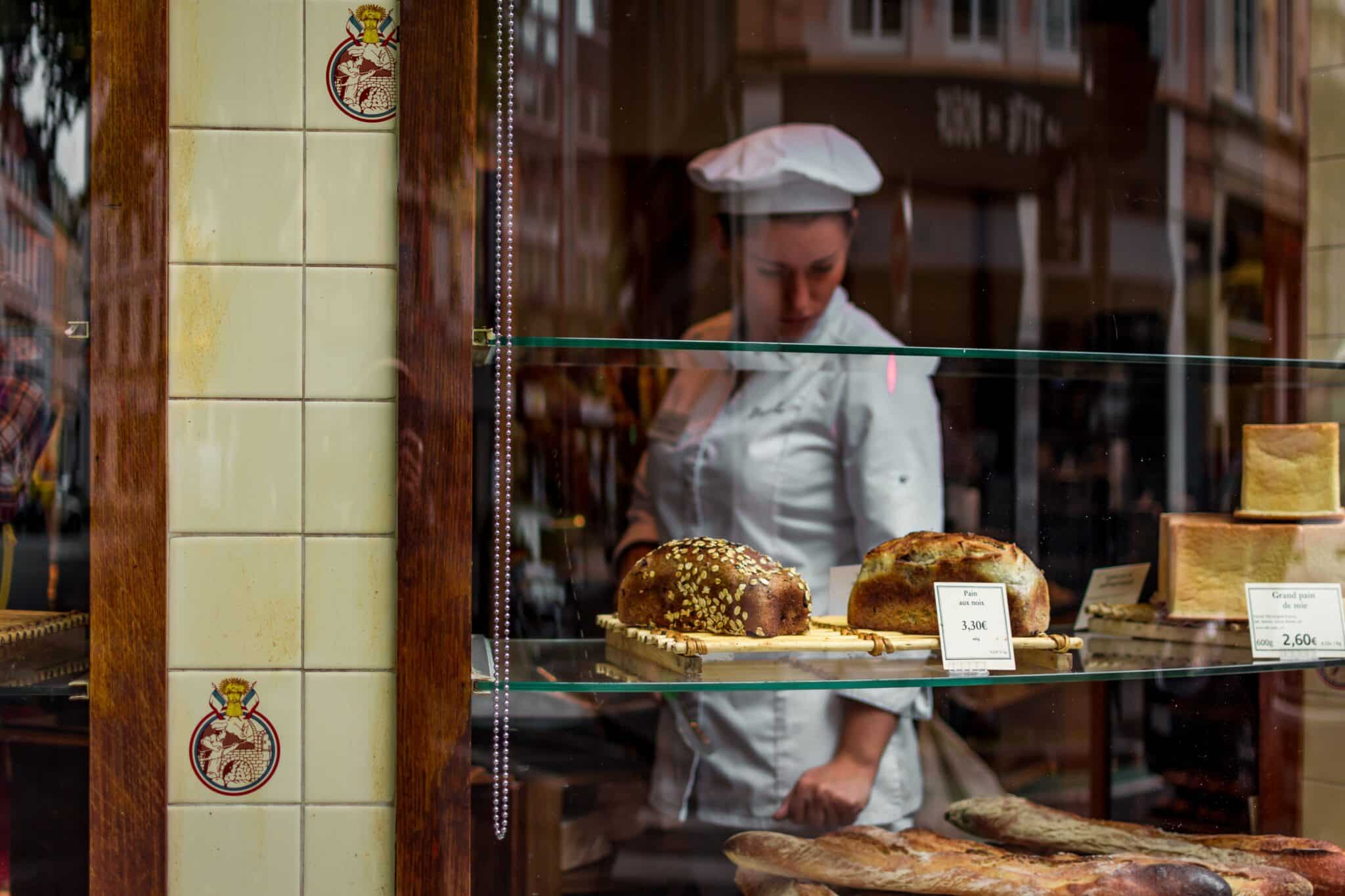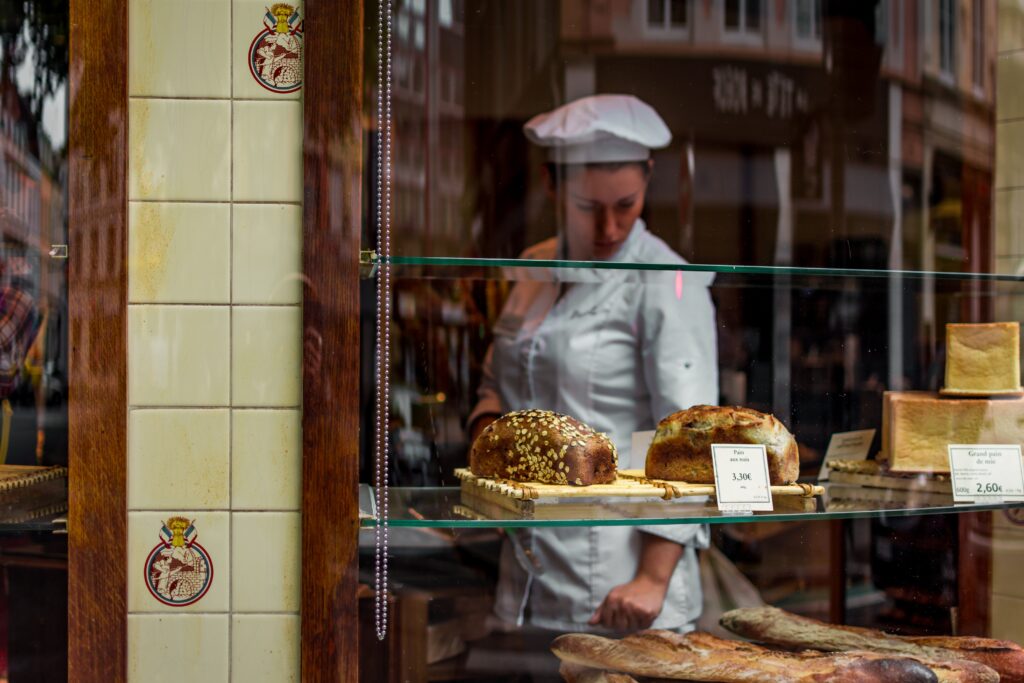 Insurance is an overhead cost that no retailer can avoid. It provides peace of mind and financial protection. Plus, state and federal laws require insurance for almost every business.
As places with industrial ovens, heavy boxes, and manual labor, bakeries require comprehensive insurance coverage policies. Bakery owners can tailor these policies to meet the specific needs of their business. Luckily, most business insurance policies are affordable compared to other startup costs and ongoing expenses.
But what is the average bakery insurance cost? Here's a guide detailing everything you need to know to run your bakery with the right insurance to protect your business.
How Much is Insurance for a Bakery on Average?
Complete coverage bakery insurance costs anywhere from $50 to $500+ per month. The amount businesses pay will vary based on factors such as the type of bakery, its location, the total policy coverage, and more.
A large-scale baking operation with multiple delivery trucks will cost more than a mom-and-pop cookie shop in a small town. For businesses that want to run on a more bare-bones style of operation, there are certainly options that will bring your premium down.
However, trying to cut insurance costs by selecting less coverage can have considerable ramifications in the case of an unfortunate event.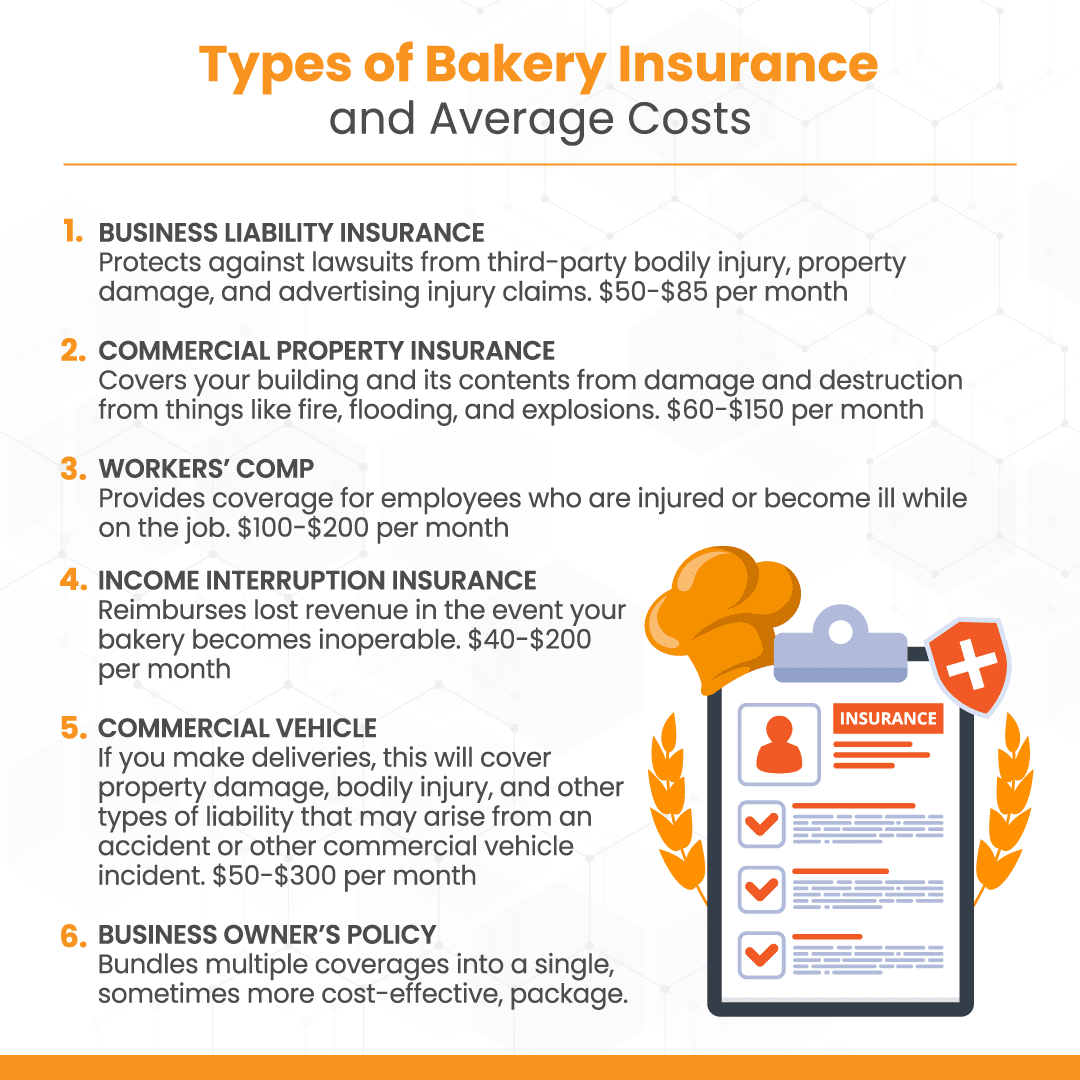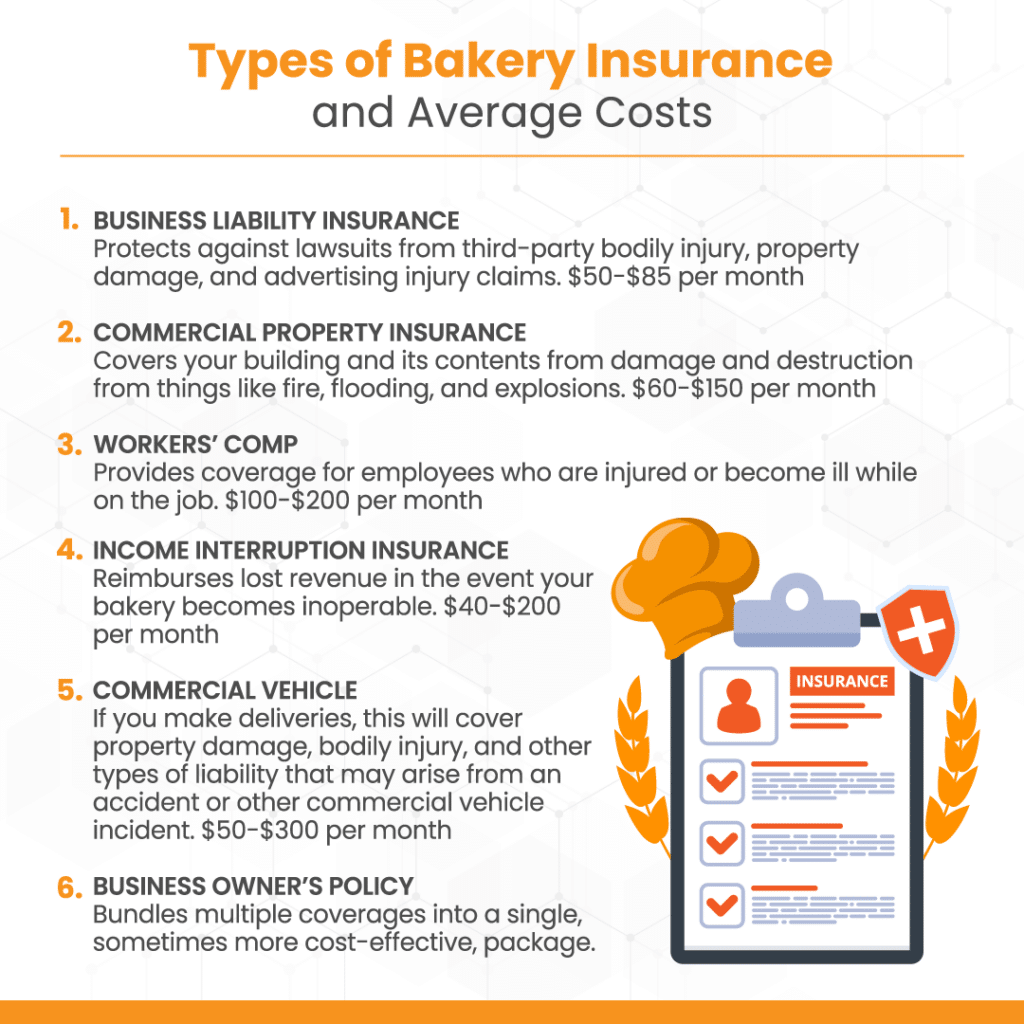 What Type of Insurance Does a Bakery Need?
Most bakeries will need more than one type of insurance to cover all aspects of doing business. A lot goes into starting and operating a bakery. And it's better to be safe than sorry when employees are handling expensive and potentially dangerous equipment.
Plus, interruptions in revenue due to malfunctions, weather, and mistakes can lead to a crippling loss of income. And some types of insurance are mandated for businesses depending on the city and state in which they're operating. Consequently, bakery owners should think about the following insurance coverage:
Business Liability Insurance
Liability insurance is business insurance that covers third-party bodily injury, property damage, and advertising injury claims. It helps protect businesses from financial losses due to lawsuits and legal claims against them.
This type of insurance typically covers legal defense costs, settlements or judgments, and medical expenses related to third-party injuries. It is not the same as workers' compensation insurance, which explicitly covers injuries and illnesses employees suffer on the job.
Average business liability insurance cost for a bakery: $50-$85 per month
Commercial Property Insurance
This policy protects your business from damage and destruction to your building from things like fire, flooding, and explosions. It also covers all of the contents inside your bakery. This coverage includes commercial baking equipment, like mixers, ovens, and software like bakery point of sale systems.
Commercial property insurance also protects in your invenotry such as flour, imported chocolate, butter, and other baking ingredients.
Average bakery commercial property insurance cost for a bakery: $60-$150 per month
Workers' Comp
You will most likely need workers' compensation insurance if you have bakery employees. Workers comp is a type of business insurance that provides coverage for employees who are injured or become ill while on the job. It helps provide financial protection for workers and their families as well as the business. Without it, businesses may face legal and financial consequences in the event of an employee being injured while at work.
Workers' compensation insurance typically covers medical expenses, lost wages, and other related costs. Most states require this insurance by law.
Insurance companies base the price of premiums on the level of risk in the industry and the amount of money spent on employee payroll (bakeries are generally regarded as a medium-risk type of business, as they use hot ovens and heavy machinery, and require manual work). Your monthly worker's comp costs will also depend on how many employees you have.
Finally, in certain situations, you might be able to avoid significant workers comp premiums. For example, if you do all of your baking yourself and hire an employee exclusively as a cashier, you may be exempt from purchasing workers' compensation insurance.
Average workers' compensation insurance cost for a bakery: $100-$200 per month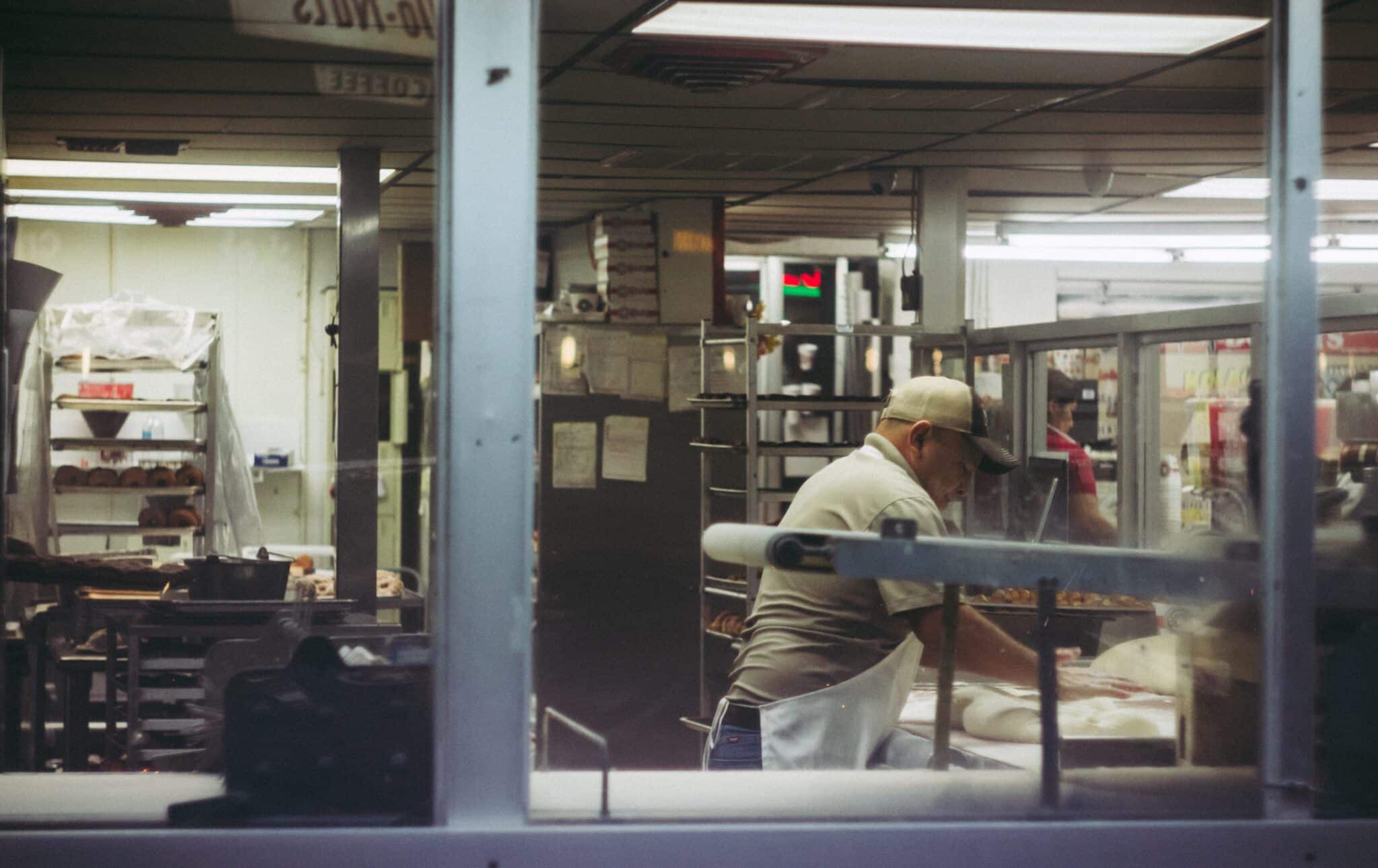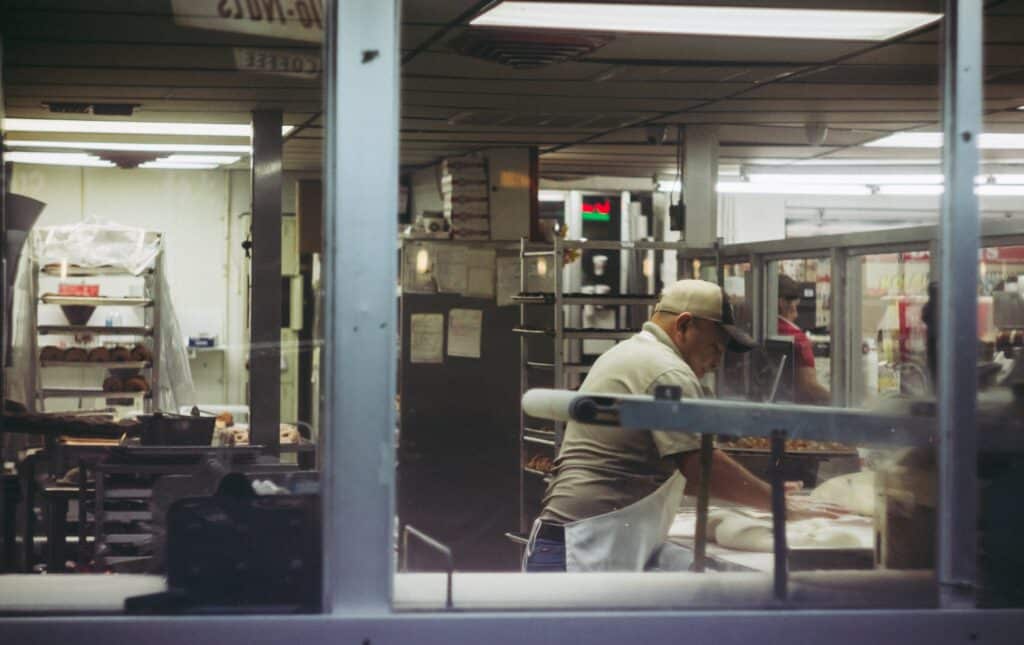 Other Bakery Business Insurance Policies You May Want
Some businesses require some extra add-ons or packages:
Income Interruption Insurance
If your business is interrupted because of a catastrophic event, income interruption insurance policies cover lost revenue. Take, for example, the event of a fire that renders your bakery inoperable. Your property insurance would cover the damaged building, equipment, and ingredients.
But income interruption insurance would also cover all days that you can't do business. It's an extra safety net for companies that want to ensure they still have cash flow in the unfortunate event of forced closure.
Income interruption insurance cost: $40-$200 per month
Commercial Vehicle
Commercial vehicle insurance is a type of insurance policy that covers vehicles used for business purposes. Commercial vehicles may be cars, trucks, vans, and even mopeds – anything that is used to conduct business-related transportation. Many bakeries operate vehicles to deliver to their customers and/or retail clients, such as coffee shops.
Commercial vehicle insurance typically covers property damage, bodily injury, and other types of liability that may arise from an accident or other commercial vehicle incident. It is crucial for businesses that use commercial vehicles to have this type of insurance to protect their assets and financial interests in case of an accident or other unexpected event.
Commercial vehicle insurance cost: $50-$300 per month
Business Owner's Policy
A business owner's policy (BOP) insurance is an option that bundles multiple coverages into a single package. Bakery operators can combine the individual policies and coverages that make sense for them and pay for a single plan with one product and point of contact.
This option is the most streamlined and easily implemented for most small businesses. It can also help reduce costs in certain situations.
How Is Insurance Cost Determined?
There are a multitude of factors that go into determining the cost and coverage of your insurance plan. Like other retail businesses, bakeries vary tremendously in style, storefronts, products, and more. Insurance companies are sure to examine the following when determining eligibility and rates for your business:
Location – Are you in a city or a small town? Will you be in an area with frequent flooding, storms, or forest fires?
Size – How much square footage do you have? How many staff do you employ? How high is your payroll? Providers factor all of these numbers into your insurance premiums.
Ingredients – If your bakery uses expensive imported ingredients, then your insurance for contents or spoilage will be higher.
Equipment in use – Are you frying hundreds of donuts or preparing bagels in 40-gallon boilers? Or do you have a single convection oven to bake cookies? The cost association here is related to both the risk in your operations and the equipment's value.
Insurance History – If your business has a history of work mishaps or unsafe conditions, your premium will be higher. Implementing standard operating procedures for workplace safety can save you a lot of money and headaches.
Reducing Bakery Insurance Costs
Running a business is expensive. Saving as much as you can so you can invest in better equipment, staffing, and marketing is crucial. You can take some practical steps to lower the burden of your bakery's insurance premiums.. Here are some to try:
Shop Around
There are more insurance companies out there than ever. By filling out online forms, you can get a wide range of policies and packages for bakery insurance.
Compare and contrast what kind of coverage these different insurance carriers offer. Be bold, ask questions, and demand thorough explanations of policies and prices.
Pay Yearly
Like utilities or software companies, insurance carriers often give price breaks if you pay your yearly premium upfront.
Having cash on hand is vital for new businesses, so this option might not make sense for every bakery. However, for established companies with steady cash flow, paying annually instead of monthly can help businesses save on their premiums.
Bundle Policies
As previously mentioned, buying a bundled business owner's policy can help reduce overall costs. Businesses prefer you to buy as much insurance as possible from them specifically. As such, they incentivize customers by making bundled deals more affordable.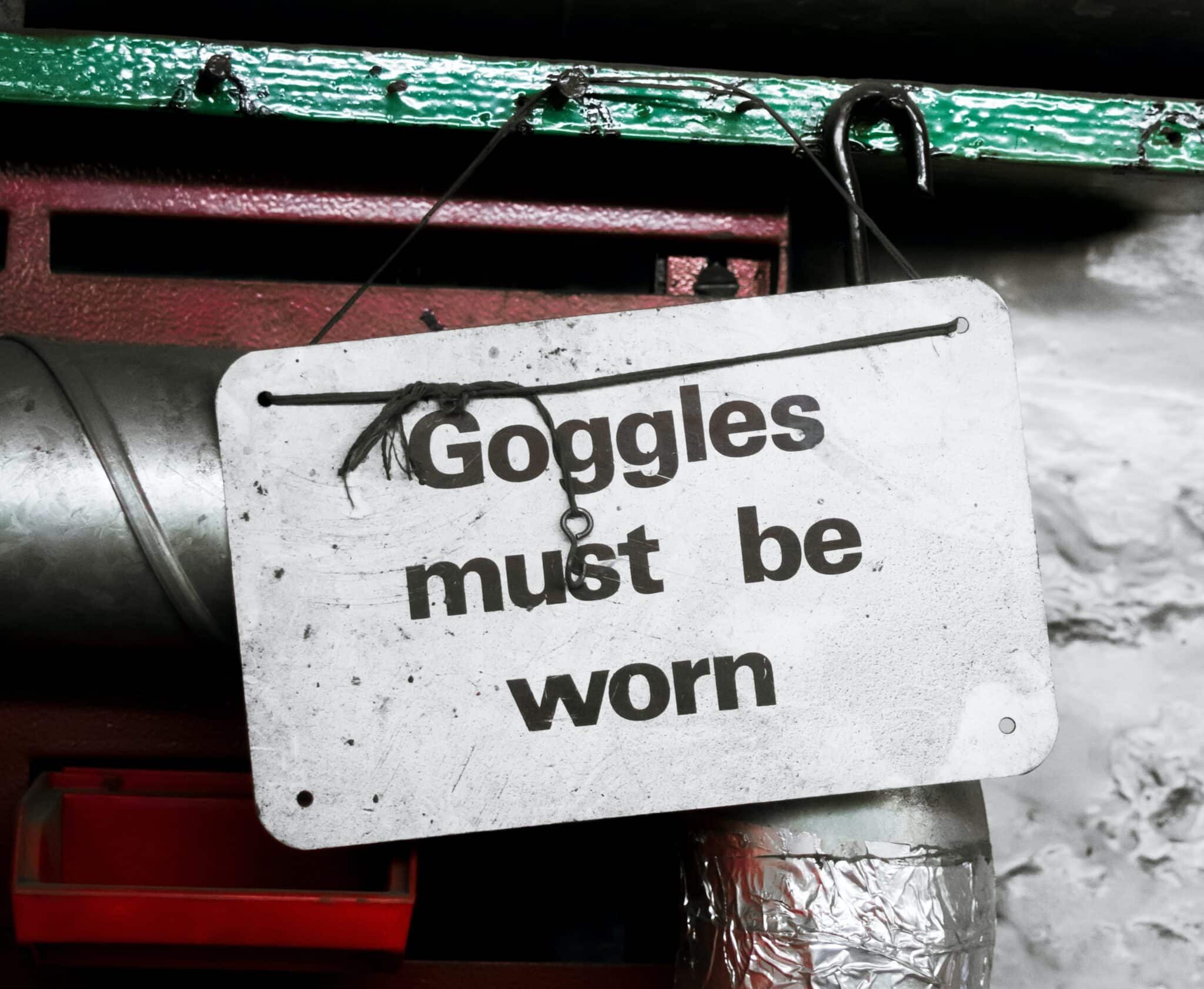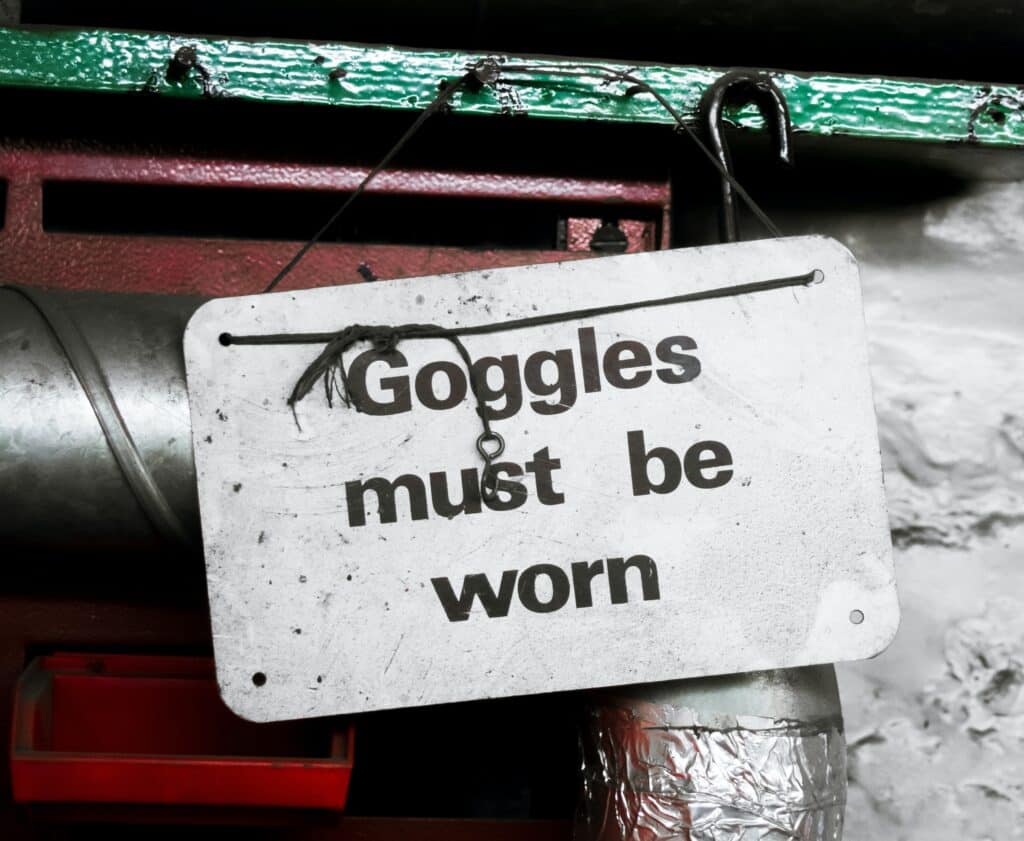 Implement Safety Training
Just like driving a personal vehicle, more accidents mean higher premiums. Implementing employee training programs and safety precautions in the workplace will ensure your bakery is less risk prone. The most effective way to stop your premiums from increasing is to reduce accidents before they happen.
Conclusion: Finding the Right Bakery Insurance
Choosing proper insurance is undoubtedly a critical decision for bakery businesses. Another hugely impactful investment is point of sale. Our cloud-based software provides an array of benefits for bakeries: custom order management, product combination, special pricing, as well as employee and sales performance reports.
KORONA POS also integrates with industry-specific loyalty and rewards programs to keep your customers returning for more. Our 24/7, in-house customer support technicians will ensure that your setup makes the most sense for your bakery. Give us a call today to learn more about our solution!
FAQs: Bakery Insurance Cost
1. What type of insurance do I need for a bakery business?
At the minimum, bakeries will need liability insurance and workers' comp. Those will ensure that business owners are not held liable if patrons or employees are hurt in the establishment. Bakeries should also consider property insurance, income interruption insurance, and commercial vehicle insurance (if they make deliveries of any kind).

2.
Why do bakers need insurance?
Bakers need insurance to protect themselves from lawsuits due to accidents or other mishaps. Some bakery insurance, such as commercial property insurance, will cover business owners in the case of a fire or flood that damages a building or machinery. The benefits of paying a monthly premium far outweigh the potential financial risks of operating without proper insurance.
3. What are the benefits of owning a bakery?
Owning a bakery gives owners the benefit of flexibility. They can decide what items they wish to specialize in and tweak their offerings based on popularity or margins. Additionally, bakeries are scalable to other locations and are primarily recession-proof.