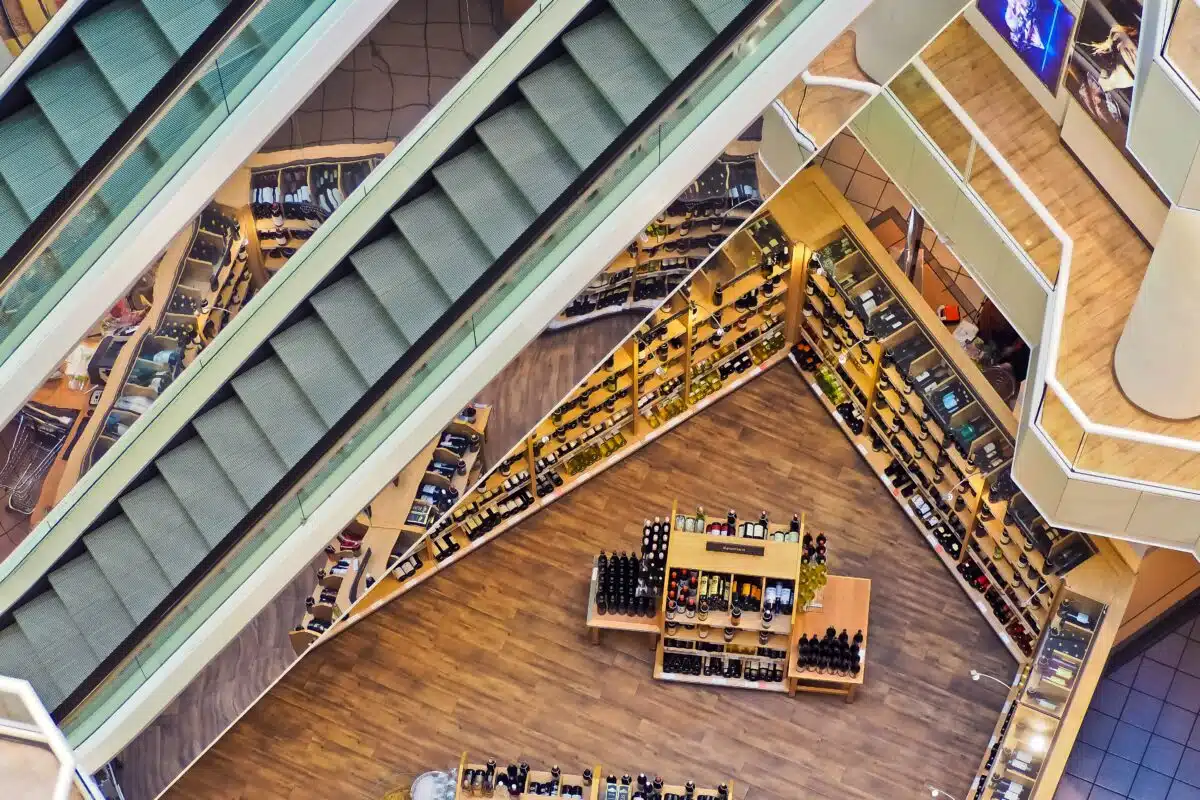 All retail businesses should monitor their health and profitability by tracking key performance indicators, or KPIS. These KPIs provide concrete data highlighting which areas need improvement. For brick and mortar shops, sales by square foot is one of the most basic and important retail KPIs. Once business owners have done their calculations, they must then figure out how to increase sales by square foot.
From marketing to merchandising, there are a number of strategies and tactics you can use to help improve your retail sales per square foot of your store. To be sure, it will likely take a combination of efforts to boost this number. Below is a guide with some proven methods on how to help your business grow your average sales without increasing your retail space.
Table of Contents
How To Calculate Sales Per Square Foot?
Figuring out your sale by square foot is a pretty straightforward formula. Simply take your gross sales for a particular store within a certain time period, and divide that by the total square footage of that entire brick and mortar location. This includes storage rooms, offices, etc. If you're paying for the area then it counts towards the total square footage. You can analyze these based on weekly, monthly, or yearly sales.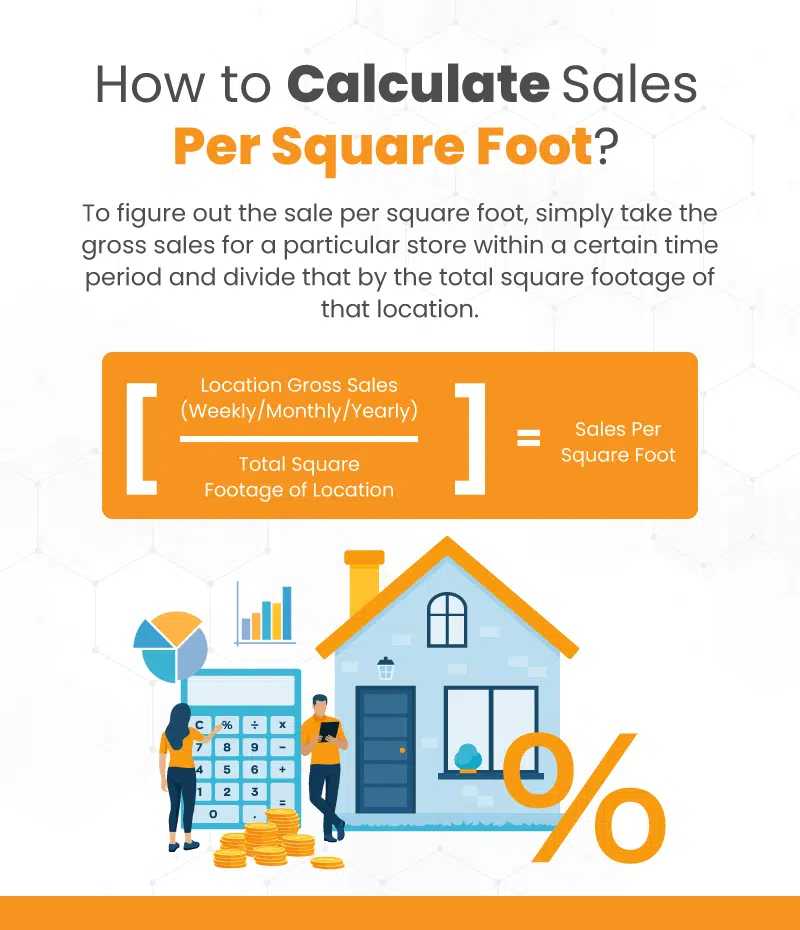 Why Is Calculating Retail Sales Per Square Foot Important?
Sales per square foot gives you an idea of a particular retail location's profitability. This information can be used to compare the sales of different stores or to determine how effective a single store's management is. Using KPIs like this helps businesses decide where an effort is needed to improve.
For example, let's say you own two liquor store locations and one was averaging $300 per square foot, while the other was averaging $100 per square foot. Obviously, for the lower earning store, owners and operators will want to implement methods to raise that number. Below are some ideas on exactly how to do that.
Train Your Retail Store Staff
Your employees are one of the most important parts of your business. Ultimately, they will be doing the lion's share of interacting with your guests. Therefore, it's crucial to train your staff in customer service as well as sales. Every member of your staff should be able to steer shoppers in the right direction. Even cashiers should be trained to offer helpful and encouraging advice about products and promotions.
Consider doing a seminar in suggestive selling. Teaching your staff how to encourage guests to increase spends or add more items to their basket can significantly lift your revenue. Think about cross-selling items and suggesting bundles. Remember though, paying your staff competitive wages not only attracts great workers, but is the right thing to do. Finally, think about the benefits of commission-based bonuses to incentivize higher sales by your team.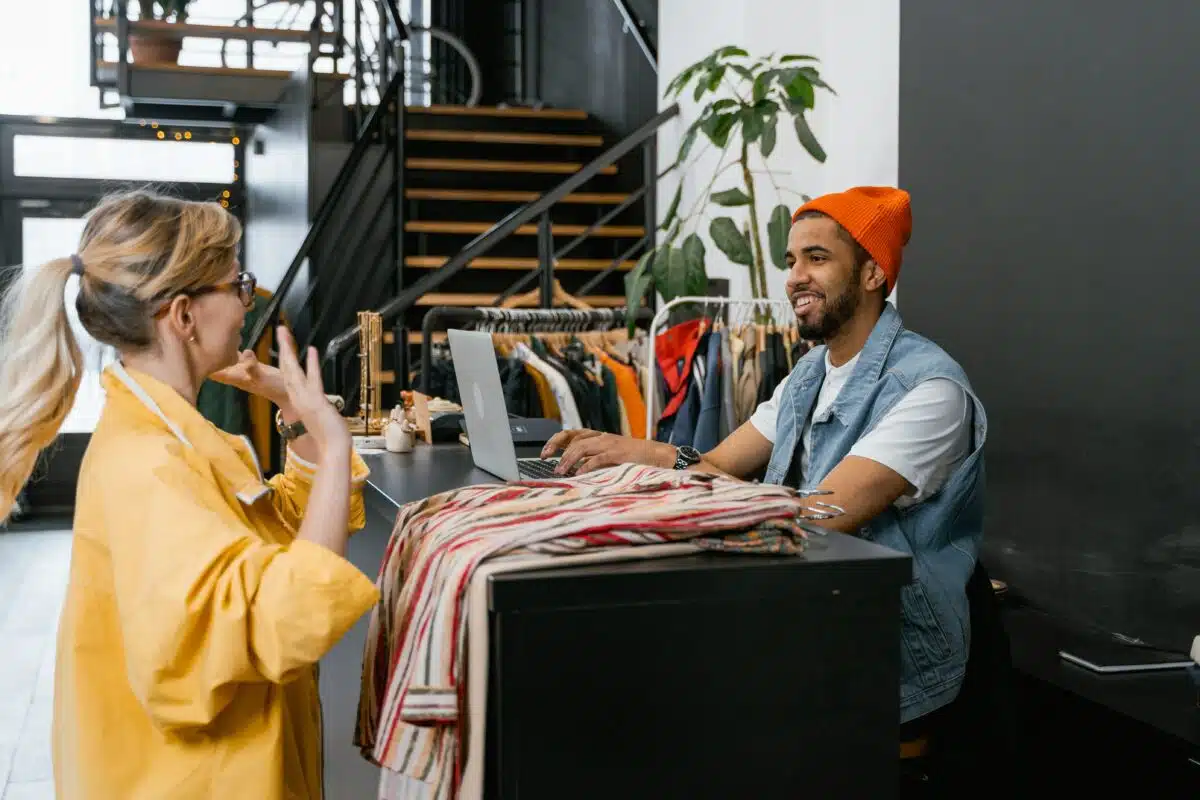 Stock The Items Your Customers Actually Want
Using your sales data is a must. By looking at product reports and sales analytics from your point of sale, you can see what items are selling the most and which are not. Luckily, software like KORONA POS offers actionable insights about all of your inventory and customer behavior. Take a close look at isolated holidays, seasons, and trends to know exactly what to have in stock at what time. There's no reason to clog up your shelves (and square footage!) with items that simply aren't moving.
Optimize Retail Store Layout
Designing a retail store layout that makes sense has a tremendous impact on sales. While you might think cramming as many items as possible onto your shelves is the way to go, sometimes less is more. Particularly at the entrance of the store, shoppers actually prefer not to be overwhelmed or crowded by too many items. Think balance, instead.
Reduce clutter, and allow for enough space in between aisles for customers to move freely. At the same time, depending on what kinds of products you sell, you can strategically place items near each other that make sense. This means designing appealing color gradients as well as displaying related items that work together as bundled purchases. For example, if you're selling plants or flowers, you can stock fertilizer, soil, or a watering can in the same shelf.
Finally, impulse buys next to the checkout counter can help beef up revenue, adding on extra sales at the point of purchase.
Use Smart Promotions And Discounts
Promotions and discounts are a tried and true way of moving old stock, stimulating more sales, and acquiring new customers. With modern point of sale data reporting, you can leverage customer purchase history to power promotions and discount sales. Send your clientele personalized marketing texts and emails that actually appeal to them.
Promos like buy one get one free or bundled deals are great options. Just be sure to implement a discount program that stimulates sales without hurting your margins. That means consistently taking a look at the raw numbers for each item and promotion.
Take Your Clientele From Online To In Store
Turn online visits into brick and mortar traffic to increase your sales by square foot. Use online promotions and marketing to ramp up in-store purchases. Try sending your customers a discount QR code that's good for in-store purchases only.
You can even entice eCommerce clientele to take a trip to your shop by offering to buy online and pick up in-store. Many retailers will offer free shipping or faster fulfillment with this option. Once they are in person, customers more likely buy additional items that they see inside your brick and mortar store.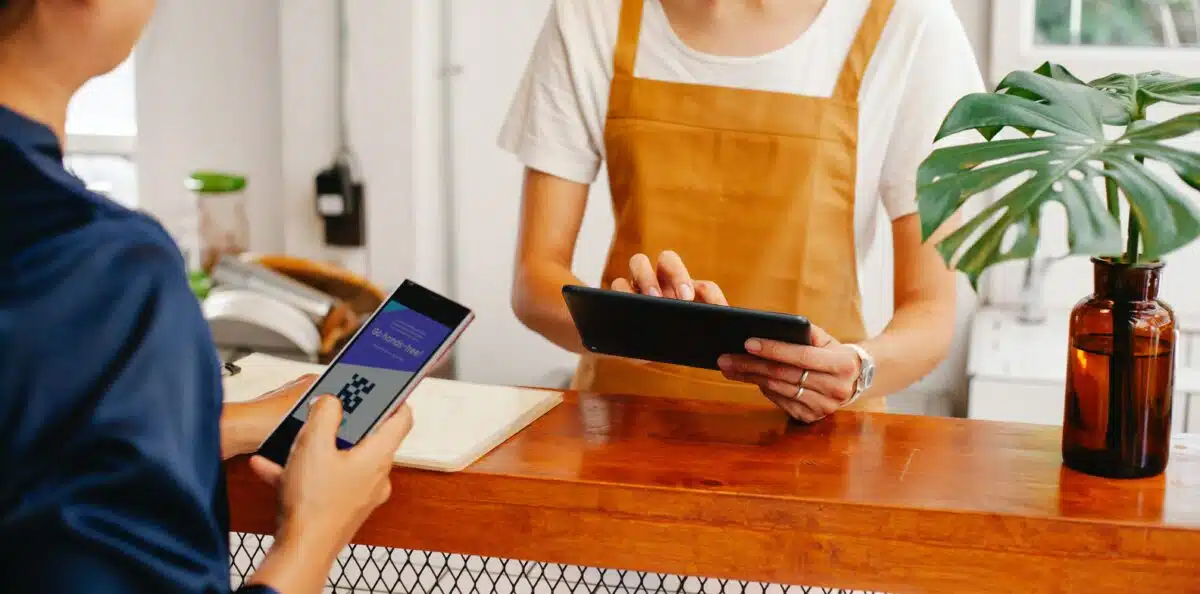 Set Up A Solid Loyalty Program
In today's retail marketplace, loyalty and reward programs are a must. Give your customers a reason to repetitively come back to your store. Increase customer retention and steer clientele away from your competitors. All of this will increase foot traffic in your store and increase sales. KORONA POS integrates with loyalty partners in multiple vertices, including bLoyal, Bottlecapps, and springbig. Each of these partners provide digital platforms with the latest and greatest reward program technology.
Add Modern Payment Options
Increase conversion rates by giving shoppers the option of using modern purchase financing. Think about shoppers that are on the fence or unable to pay for items at that exact moment. Having the option to buy now and pay later can be the factor that converts that sale.
For example, some big box companies allow for 12 months of no APR financing for more expensive items. Other retail businesses will partner with third party payment planning companies. One of them, Klarna, lets you split your purchase into 4 different payments that you make over eight weeks. It's critical to make the payment process not only seamless and convenient, but also affordable. Payment plans are a great way to do both.
Invest In Pos That Keeps Your Lines Moving
Your retail store can only run as smoothly and efficiently as your point of sale. KORONA POS provides retail businesses with the fastest, most reliable system on the market. Keep your check out flow steady and consistent even during the busiest of times so that your customers can make purchases without having to wait in line. Train your staff to handle returns, gift cards, and discounts in no time with our intuitive, user-friendly system. Best of all, we have 24/7 hands-on customer service from our team of in-house technicians. And it doesn't come at additional cost to you. Give us a call to learn more about what we offer, and schedule a demo today!
FAQs: How To Increase Sales By Square Foot
What is sales per square foot?
Sales per square foot is one of the most essential retail key performance indicators. To find out the sales per square foot you simply divide the total revenue from a given period (month, year, etc) by the total square footage of a retail location, including offices and storage rooms. This KPI helps businesses measure the effectiveness and overall profitability of particular stores. 
Which stores generate the highest sales per square foot?
Legacy, enterprise companies with expensive items generate the highest sales per square footage. This includes stores and brands like Apple, Nordstrom, Tiffany & Co, and Lululemon.
How do you increase sales per square foot?
You can increase sales per square foot by implementing an array of strategies and tactics from marketing, merchandising, and more. Training your staff to be effective salespeople goes a long way. In addition, utilizing a smart, robust point of sale system with actionable insights is a must.