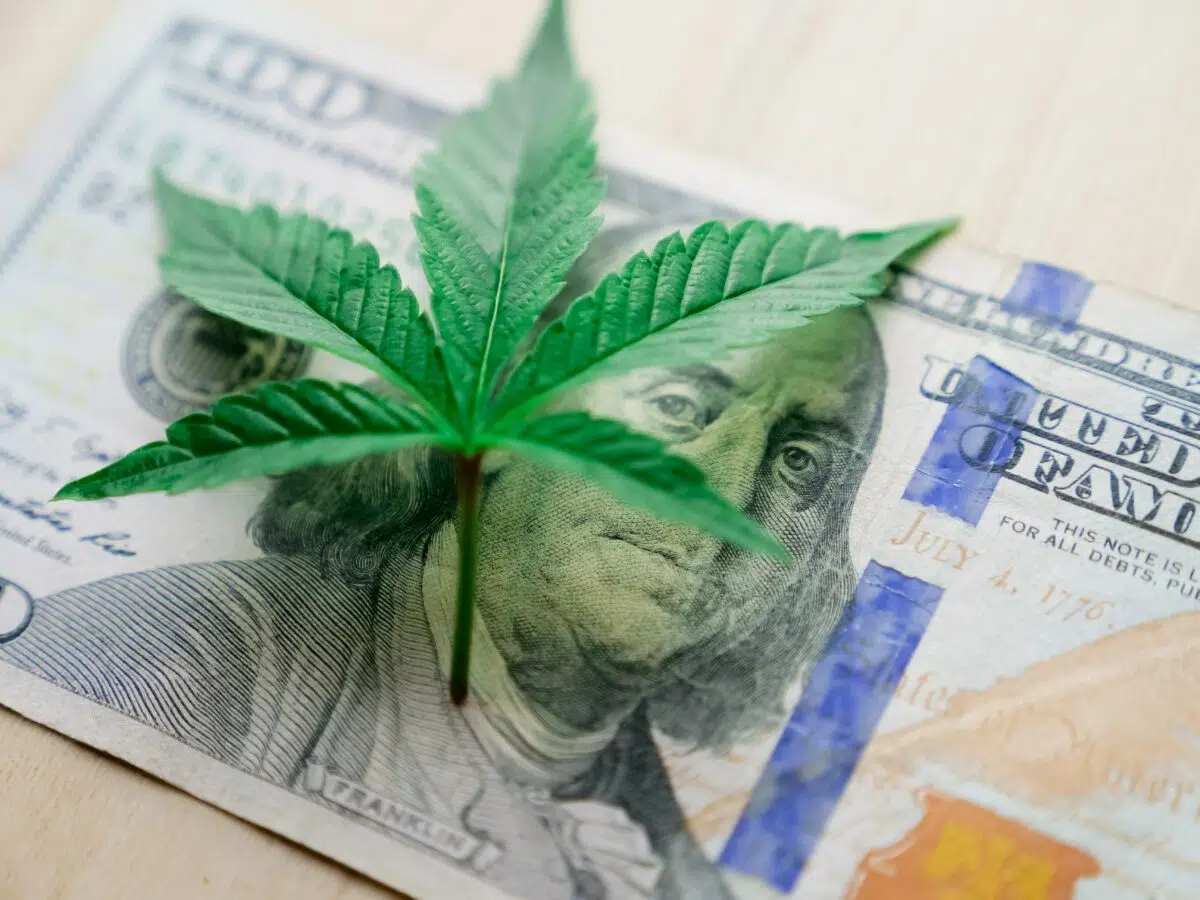 The increase of states where marijuana is recreationally legal, along with it the growth of the cannabis market as a whole, means more of the US workforce is joining the cannabis industry each year. Between 2020 and 2021, there was a 40 percent rise in the amount of Americans with jobs in the cannabis sector. Unsurprisingly, the retail space is full of entrepreneurs and corporations trying to make money opening dispensaries. But how much does a dispensary owner make?
On average, dispensary owners make between $100,000 and $500,000 per year. There are many factors that determine this, such as your overhead costs, monthly rent, loans, income, profit margin, foot traffic, and eCommerce channel. Luckily, we wrote a guide to outline what factors affect dispensary owner income. Read on to learn more.
Table of Contents
How much does a dispensary owner make?
When it's all said and done, after accounting for all of your expenses, expect to be able to pay yourself about 10% of your gross revenue. While this seems like a crazy amount of money to put into running a business, there is a good reason for this.
Running a dispensary requires a lot of attention and care, not to mention significant day-to-day as well as recurring monthly and annual costs. Many of the aspects of running a retail business are a bit more complicated and costly than other retail businesses. Below, let's take a look at expenses vs dispensary income.
What is the cost of running a dispensary?
No matter what kind of dispensary you run, it will not be a cheap endeavor, especially compared to other retail industries. Still, dispensaries come in many shapes and sizes, and in vastly different real estate settings, so the cost of opening a dispensary will vary widely.
Initial Start-up Costs And Loans
To get started, you will likely need between $200,000 and $5M dollars. This all depends on state licensing fees, real estate costs, and more. For example, California has a sliding scale for the cost of their cannabis retail licenses.
Read also:
Unless you have your own cash assets to tap into, you will have to borrow money from either a cannabis financing company, venture capital, or friends and family. This will most likely mean paying monthly loan installments or giving up part of your income equity. While it's worth keeping this in mind for such a major decision, it shouldn't deter any focused entrepreneurs who want to take a crack at opening a dispensary.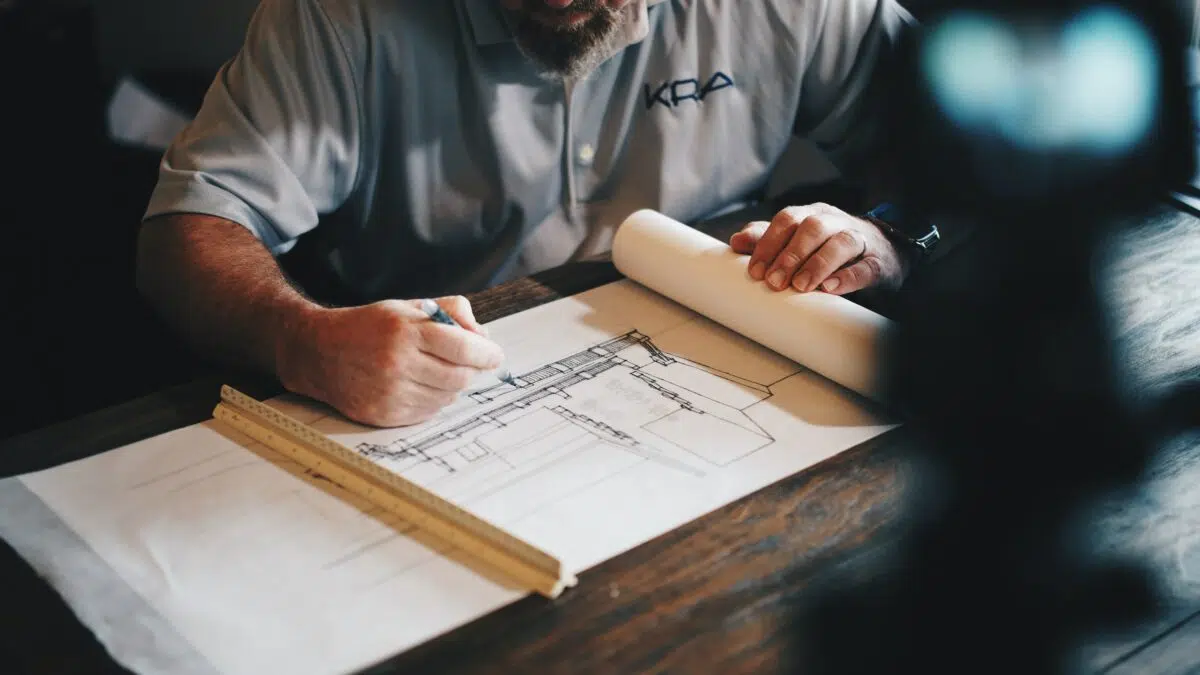 Overhead Costs
Once you're open, you will have to make sure that your dispensary is secured according to state regulations. It also must be insured for all of the cash and inventory you keep in stock. Depending on the size of your operation and the state you work in, track-and-trace software can also be a significant expense.
Unfortunately, all of these costs will reduce your overall dispensary profit, in-turn reducing a substantial amount of your yearly salary as a dispensary owner. Nonetheless, these are the costs of doing business in the highly regulated and competitive cannabis industry. Think of these necessary costs as part of what sets your business up to be successful in the first place. Investing early in quality can help increase how much you make in the future.
Real Estate
Finding dispensary real estate is hard. Depending on the state, county, and city regulations in which you reside, there might be significant impediments to opening a cannabis business. Even within states in which recreational cannabis is legal, there are still many areas where the sale of marijuana is completely banned. Therefore, there is limited real estate inventory for entrepreneurs to work with.
Additionally, dispensaries need space for vaults, showrooms, and security check-in. All of these factors drive up the overall cost of dispensary properties. Most estimates of average rent for cannabis retail shops start at $100,000 per year. But in certain areas you can expect to pay significantly more.
Dispensary POS
If you want to build a successful cannabis retail business, then choosing a powerful point of sale system is a must. KORONA POS offers the most competitively priced, state-of-the-art dispensary POS in the cannabis industry. The software also integrates with all of the leading marijuana business software, so that your system is automated and synched to all operations of your business.
Employee Salaries
Most of your employees will be budtenders, who make between $15 and $20 an hour. Add to that, some higher volume retailers will also employ extra store managers as well as dispensary compliance officers.
If you also grow and manufacture your cannabis inventory, your payroll costs will significantly increase – you'll need to hire team members to grow, test, and produce the final product.
Inventory Costs
The average price of wholesale cannabis is in constant flux depending on the time and place. In March of this year, the average nationwide wholesale price for a pound of cannabis was about $1,200 a pound. Meanwhile, in New Mexico, a limited supply has pushed flower up to $3,000 a pound.
Such a variation in price of your supply is commonplace within the industry and will have a significant impact on your overhead costs.
How much money do dispensaries make?
Asking how much do dispensaries make is almost like asking "how much does a restaurant make?" It's an impossible number to define with one precise answer. After all, there are many different kinds of cannabis retailers in many states and cities, with even more types of customers.
Still, most articles and blogs put an average dispensary profit margin at between 10% and 20%. With the right amount of purchases made per day, as well as decent order value, this margin can translate into some significant income. But it takes optimizing many aspects of your business to reach success.
Location Is Critical
In some states, it's simply very hard to get a license. For dispensary owners who are lucky enough to get approved in such stricter jurisdictions, there is much less competition. Other dispensaries in more saturated markets, like major California cities, will rely on foot traffic and word-of-mouth.
Even remote shops can attract long distance shoppers, though. For example, dispensaries close to the New Mexico-Texas border attract a huge amount of out-of-state shoppers, estimated to account for nearly 40% of shoppers in the Land of Enchantment.
So, while many dispensary businesses are thriving off of traditionally busy metropolitan areas, some entrepreneurs are finding similar levels of success elsewhere.
Strategies For Increasing Sales
There are many strategies you can take as a cannabis retail business to increase your income. These range from advertising on dispensary apps to posting on social media and beyond. Remember that getting as much exposure and traffic as possible should be your focus. While profit margins are often comparable in the cannabis industry, dispensaries with increased sales will flourish.
Menu And Delivery Apps
Dispensaries can expand sales channels by making your product available on apps like Weedmaps and Eaze. Weedmaps helps connect cannabis users to local dispensaries, providing detailed reviews, menus, and even delivery options.
Other fulfillment focused apps like Eaze will allow shoppers to order delivery service so they can buy from your dispensary without even having to come inside of your brick and mortar store (that is, if your store operates in a location that allows delivery).
Social Media Marketing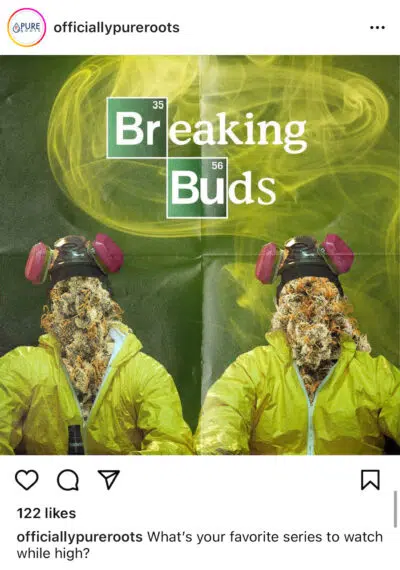 Increase your exposure by posting on Instagram. Use the platform as a way of showcasing everything you love about your company. Highlight your staff, educate your followers about the marijuana world, and promote new products. Or, just post something funny. There are dispensary Instagram accounts that have tens of thousands of followers.
Every time a post is made, these followers are reminded that they have a great cannabis retail shop close-by. Expanding your followers on Instagram means increasing your customer base. With a larger number of clientele you can take more advantage of your profit margins and increase your overall cash intake. This generates higher income for dispensary owners.
Microbusinesses 
One of the ways to gross higher income in the marijuana industry is to vertically integrate your cultivation, production, and distribution. While it certainly costs more to acquire a license to carry out the entire seed-to-sale process, it ensures that if you're good at what you do, you can control production, supply, and pricing. And, in the end, you'll make more money.
Some states have actually set up microbusiness programs to grant licenses to smaller scale, artisanal, fully-integrated cannabis enterprises. While these types of operations are rare, they could potentially see more growth in the future in select states.
Learn From Your Customers With KORONA POS 
Finally, try to taper and tailor your stock to what your dispensary guests actually want. Increasing your foot traffic, basket size, and customer base will greatly increase your revenue. More dispensary revenue means more income for dispensary owners.
Your dispensary point of sale should provide actionable insight regarding purchase patterns. Use your sales data to learn more about what your clientele wants to see in your store. Adapt your inventory to better serve your shoppers, be sure that your products are always in stock, and keep customers coming back for more.
KORONA POS offers robust data analytics to help illuminate everything you need to know about your best moving products, seasonal trends, and customer preferences. The solution seamlessly also integrates with the cannabis marketing platform springbig, to optimize your CRM, loyalty programs, and text message/email outreach.
FAQs: How Much Does A Dispensary Owner Make
How do I start a successful dispensary?
Like opening any retail business, you must start with a plan. Make sure you take all of the aspects of opening a dispensary into account, including securing loans, finding real estate, and acquiring all of the licensing you need. Once you're ready to open, nail down your niche market, compliance integrations, security apparatuses, and marketing outreach.
What is the cheapest state to open a dispensary?
The cheapest state to open a dispensary is Oklahoma. The state's cannabis board requires a much lower than average licensing fee of $2,500 to get started. Also, the real estate, construction, and overhead costs are less expensive than most other legal states. Keep in mind, however, that at this point Oklahoma is open for medical marijuana only, and has a much smaller consumer market than other legal states such as California.
What is the easiest state to open a dispensary?
The easiest states to open a dispensary are Massachusetts and California. For Massachusetts, the state cannabis board offers a streamlined, digitalized, and expedited application process. The Golden State issues more licenses than any other state, including microbusinesses and multiple tiers of vertical consolidation. 
What is the profit margin for a dispensary?
Most estimates put the average profit margin for a dispensary between 10% and 20%. To be sure, the price of wholesale cannabis products fluctuates greatly, constantly altering margins. Still, even the lower-end of dispensary margins presents a great opportunity to make money.