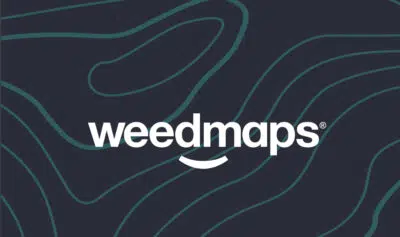 As the marijuana industry continues to expand, cannabis tech companies grow with it. From delivery services and customer retention to inventory management and track and trace, basically every aspect of growing, producing, and selling marijuana demands continual technology innovations and advanced software services.
One extremely prominent company in the cannabis industry is Weedmaps. Kind of like Google Maps meets the Yelp of recreational marijuana, Weedmaps is among the most popular customer-facing retail cannabis menu and review applications. Below is a detailed profile of what Weedmaps does, and how it relates to dispensary owners and operators.
Table of Contents
What Is Weedmaps?
Weedmaps is a publicly traded cannabis tech company based in Irvine, California, with offices in Barcelona, Denver, New York, Toronto and Tucson. As a website and smartphone application, Weedmaps acts as a database that connects marijuana users to locally available dispensaries, strains, delivery services, and more.
Much like Google Maps, a shopper can go on Weedmaps, share their location, and see all of the recreational or medical marijuana retail locations or delivery services close to them. In addition, in states where it's legal, customers can actually order from those dispensaries right through the Weedmaps interface.
Competitors To Weedmaps
To be sure, there are several other competitors to Weedmaps that are worth mentioning. While Leafly is an obvious challenger to Weedmaps, it actually started out as a strain reviewer and education provider. In addition, Dutchie offers product searchability, but only in conjunction with using their eCommerce platform.
It's certainly worth shopping around to see what's the best option for your cannabis retail business. However, keep in mind that Weedmaps was designed as a way for users to find dispensaries. Therefore, its users' buying intent is generally much higher than any other app.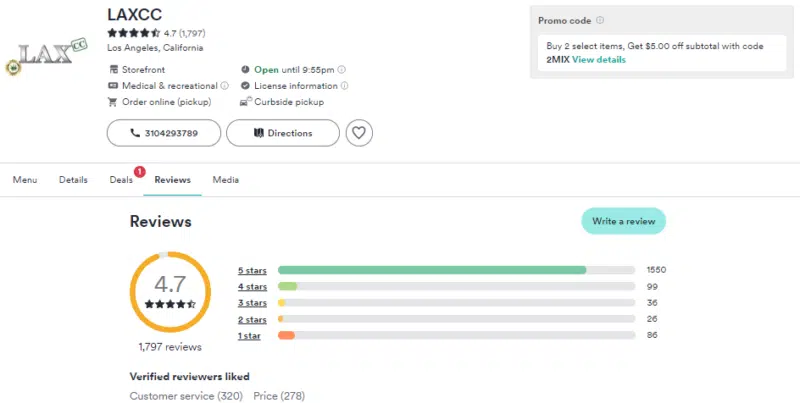 When Was Weedmaps Started?
Weedmaps was founded by Justin Hartfield and Doug Francis in 2008. Hartfield was a medical marijuana consumer at the time, and had little success finding information about what cannabis products and dispensaries were locally available. With that in mind, he teamed up with Francis to create a Yelp-like review page where consumers could easily access details about retail shops near them.
From there it grew each year, attracting more and more users as the legality of recreational cannabis use expanded. As they acquired more dispensaries, they began to charge retail shops for using their app's listing services. The solution now commands at least 80% market penetration in California, and operates in all legal states.
How Does Weedmaps Work For Customers?
While all of Weedmaps' searches are location-based, there are multiple types of queries that users can make. These include searching by product, dispensary, brand, or sale/promo. In addition, Weedmap has options for buying marijuana and ordering delivery right through the app.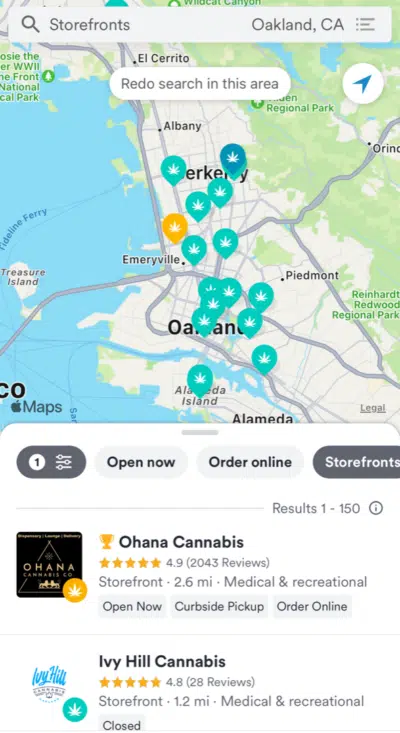 Browse By Dispensary 
In addition, you can easily view a dispensaries' whole menu catalog through Weedmaps. Whether you heard good things about a specific retail location, or want to compare the product offerings and pricing for multiple cannabis shops in your neighborhood, the app has a wide array of dispensaries on its database.
This way you can see what a store has in stock before you get there and get an idea of what they're all about. If it seems like the prices are too high then you can choose a different spot. Or if one store has much higher customer reviews than a place across the street, the latter might be the better choice.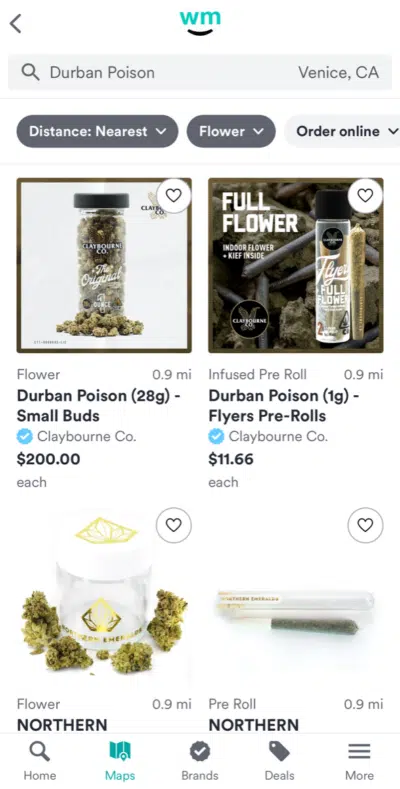 Browse By Cannabis Strains, Products, And Brands
Weedmaps' filtering also allows users to narrow down their search by specific products. You can even filter to see only items that are on sale or sort based on lowest price or distance to your location.
For example, let's say you were in Denver last fall and tried some Durban Poison flower that was your favorite strand. This month, you're visiting Venice Beach and want to see what places carry that specific strain. You can use Weedmaps product search to see what dispensaries or delivery services have Durban Poison within a close distance to wherever you're staying in Venice. Put in Durban Poison, filter for flower products, and then sort by closest distance. Voila!
Similarly, you can easily find all of the brands that you really love or trust. Looking for some Cookies or Cannabiotix? Simply type in or click the brand in the Weedmaps search function to see what dispensaries carry them within your area.
Buying And Ordering Cannabis On Weedmaps
Weedmaps has expanded their capabilities to offer direct sales of cannabis in legal states. Shoppers can now make purchases right through participating dispensaries menus', with the option to have their order ready for pickup in person.
They also work with delivery companies in states where the practice is legal. Consumers can seamlessly click through their menu search platform right into making a purchase through their app. In a matter of minutes you can find a delivery service and place your order, much like using Seamless or Uber Eats.
How Does Weedmaps Work For Dispensaries?
As mentioned in the previous section, Weedmaps makes searchability and purchase flow extremely streamlined and efficient. So not only is Weedmaps a powerful resource for consumers, but it's a great tool for dispensary retailers to use in order to get exposure and showcase their products. Like similar marketing tools, Weedmaps offers even more with their paid promotional options.
Increased Exposure 
First and foremost, Weedmaps increases your searchability and exposure. Many cannabis consumers go right to Weedmaps when trying to decide where to purchase marijuana products. Of course, having your dispensary uploaded and searchable without requiring the customer to navigate to a separate website or app will greatly increase awareness of your shop.
Plus, much like social media marketing, Weedmaps allows you to showcase your inventory. Let people know what you have in stock without requiring them to go into your store, call, or visit your eCommerce website, all of which lead to fewer sales conversions.

Advertising and Pushing Sales
Much like Yelp, eBay, Etsy, or countless similar platforms, Weedmaps allows you to pay for increased visibility. In fact, more than three-quarters of their revenue comes from featured business accounts. If you want to increase your sales and traffic flow, you can consider making a marketing investment by using Weedmaps promoted dispensary listings. Weedmaps claims "up to 10X more engagements" for users of their premium business accounts.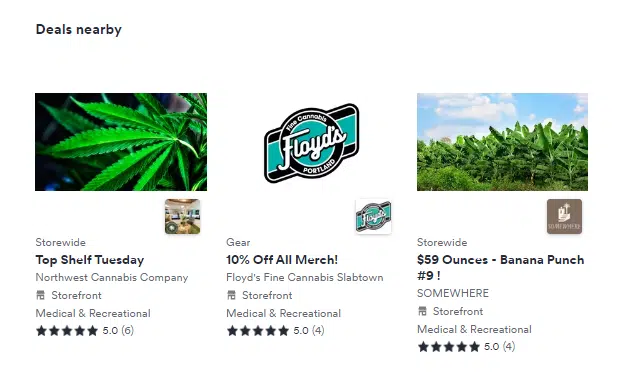 Discounts and Promos
One of the extended features for Weedmaps' business users is the option to promote discounts and sales on the app. You can schedule multiple promotions through their interface, with the ability to be shown on their "Deals Nearby" carousel or through their searchable map.
Direct Sales Through The App
Adding the ability to make purchases directly through the app can greatly increase your dispensary sales. Users will be able to seamlessly flow from finding brands and products to completing a purchase without having to go to your eCommerce site or brick and mortar store.
KORONA POS Integrates With Weedmaps
Invest in the best dispensary point of sale system in the business with KORONA POS. Our turnkey dispensary POS is Weedmaps integration-ready, and it's fully designed to work seamlessly with all of the best cannabis retail technology. We offer the most competitive pricing in class, with an outstanding, hands-on customer service team. Give us a call today to schedule a demo for your dispensary! 
FAQs: Weedmaps For Dispensaries
What is Weedmaps used for?
Weedmaps is used by consumers to find local dispensaries. It also allows users to search for specific brands, strains, and products. Weedmaps is also used by dispensaries to display their store information, showcase their inventory, and, with premium accounts, highlight promotions and enhance their presence.
How does Weedmaps make their money?
Weedmaps makes money by charging monthly membership fees for dispensaries and cannabis delivery services. They have multiple tiers depending on what level of service your cannabis retail business desires. Their revenue has grown every year as they've consistently added more users, clients, and locations. 
Who are Weedmaps' competitors?
Weedmaps has several competitors in the cannabis tech world. Leafly, Eaze, Dutchie, and LeafLink all provide similar services, albeit with significant differences in focus. Weedmaps' concentration is on providing a directory of dispensary locations and local delivery services. 
What's better, Leafly or Weedmaps?
While Leafly and Weedmaps are certainly competitors, they differ in significant ways. Leafly started out as a cannabis product and strain reviewer. Weedmaps began as a directory of dispensary locations with added searchability features as the company grew. Because of the fact that Weedmaps users are looking specifically for cannabis retail stores, their users' purchase intent is generally greater than Leafly's.