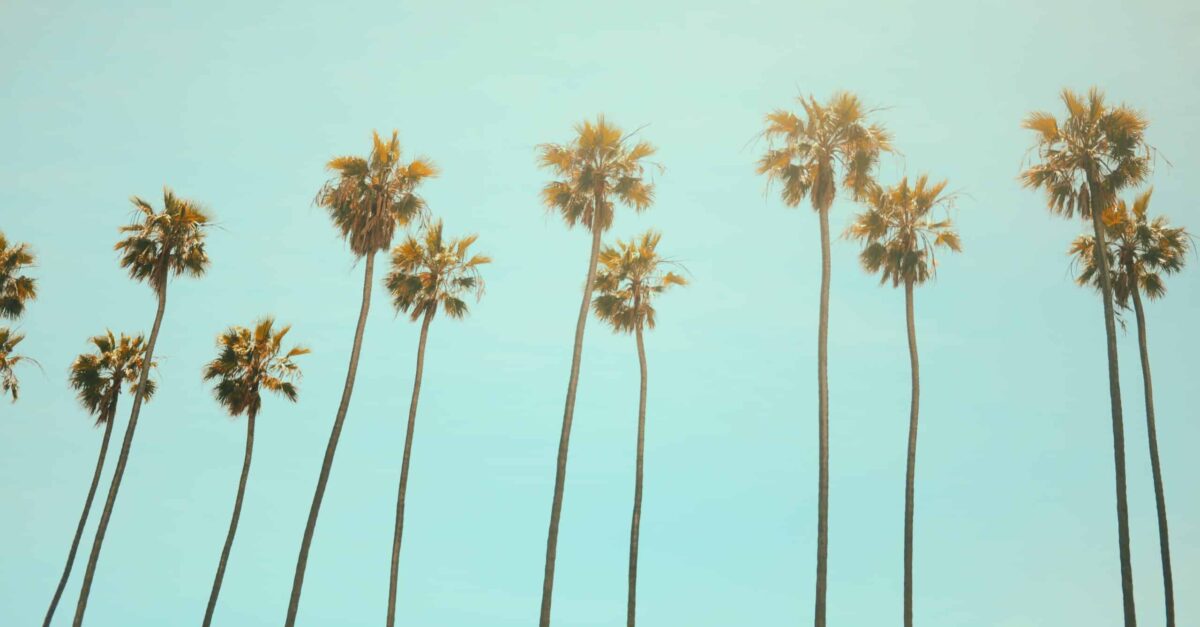 California legalized medical marijuana all the way back in 1996. In 2016, the state opened up for recreational cannabis sales. Today, the Golden State is currently churning over $400 million each month in legal adult-use sales. And more than 1,500 dispensaries are operational, if you include delivery services. Many entrepreneurs look at these numbers and, naturally, are curious to know how to open a dispensary in California.
To be frank, it's not the easiest endeavor. Opening a dispensary in California takes careful planning, large amounts of capital, and loads of paperwork just to get things off the ground. Nonetheless, it's quite feasible if done correctly. Read on for a guide detailing all that you need to know about opening a cannabis business in California.
Table of Contents
How To Get A Dispensary License In CA
Every state in which cannabis is legal has a governing body to oversee cannabis licensing, sales, and taxation. In California, that body is called the Bureau of Cannabis Control (BCC). The BCC falls under the parent department of the California Business, Consumer Services and Housing Agency.
Confusingly, the office that oversees application processes is called the Department of Cannabis Control, or the DCC. Their website offers a 9-step process for applying for a license:
Get a Local Permit –

Every city and state has laws regarding where marijuana businesses are allowed to operate. Make sure you find a dispensary location that permits cannabis dispensaries to operate. In fact,

61% of cities and counties

in California don't allow any type of marijuana retail business.

Familiarize Yourself With Regulations –

There is an abundance of state-produced materials to look over in order to familiarize yourself with all of the rules surrounding the sale of legal cannabis. Read all of the material regarding laws and statutes applicable to both your city, county, and the state of California as a whole. These materials cover rules ranging from social equity to proper packaging.

Gather All of Your Forms –

Applying for a dispensary license in California requires quite a bit of paperwork. Luckily, the

website provides

some resources and even a contact email in case you need help figuring out what needs to be completed.

Create a Department of Cannabis Control Account- This account

is what you will use to turn in materials, correspond with the bureau, and check on your status. Make sure you select the right type of account, which, for dispensaries, will be the "Distributors, testing laboratories, retailers, microbusinesses, and events" category.

Complete and Submit Application-

Be sure to include all of your paperwork and as much information as possible. Luckily, the system allows you to save your progress as you go along so you can return to continue working it.

Pay the Application Fee-

Once you submit your application, the DCC will prompt you with the corresponding fee as well as a guide for how to make the payment. Your application will not be fully submitted until the fee is paid.

Keep an Eye Out For Correspondence-

The DCC will reach out to applicants in case any information or paperwork is missing. Try to respond as promptly and completely as possible to expedite the process.

Pay the License Fee –

Once an application is accepted and approved, the DCC will instruct applicants on how to make the payment for a license. The office accepts credit cards, checks, money orders, and even cash, as long as an appointment is made beforehand for an in person delivery.

Post the License –

Once your license has been issued you can download and print it. The license must be posted prominently at your dispensary location entrance.
California Cannabis Licensing Fees
The application fee for a California dispensary license starts at $1000. However, businesses must pay for a license fee that works on a sliding scale based on gross annual revenue. When opening a dispensary, try to estimate your future revenue as closely as you can. If you under-estimate, you will have to pay the difference. Below is a chart outlining the scaling fees for dispensary licenses in California:
| Gross Annual Revenue | Licensing Fee |
| --- | --- |
| Less than or equal to $500,000 | $2,500 |
| $500,001 to $750,000 | $5,500 |
| $750,001 to $1,000,000 | $7,500 |
| $1,000,001 to $1,500,000 | $11,000 |
| $1,500,001 to $2,000,000 | $14,500 |
| $2,000,001 to $3,000,000 | $22,500 |
| $3,000,001 to $4,000,000 | $30,500 |
| $5,000,001 to $6,000,000 | $46,500 |
| $6,000,001 to $7,500,000 | $57,000 |
| More than $7.5 million | $96,000 |
Opening A California Dispensary Requires A Solid Business Plan
Like opening any business, you must create a well thought out business plan before doing anything else. Start with an executive summary, including an "elevator" pitch concisely describing your retail concept. In addition, provide information detailing the ownership and managerial structure of the business.
Following this summary, spell out exactly how you will merchandise your store. Conduct market research of your target clientele and of local competing dispensaries to get an idea of your ideal customer profile. Think about how you'll carve out a niche audience with a unique product catalog.
Itemize your budget costs as accurately as you can. Don't forget to include details on construction, rent, merchandise, permits, marketing, security, insurance, labor, and more. Marijuana dispensaries have state-mandated requirements, like 24/7 video surveillance and cash vaults. Last, but certainly not least, detail all of your plans for acquiring financing and how you plan to pay back your lenders.
Finding Dispensary Real Estate In California
Considering it's the second biggest state in the continental USA, California has unmatched topographical diversity. Therefore, cannabis entrepreneurs have plenty of opportunities for many different types of dispensary locations. The types of customers, stylization, and square footage will certainly change depending on where you open.
Would you prefer to open a small retail shop in downtown San Francisco? Or would you rather build a free standing brick and mortar location in the desert with a huge parking lot? Such location differences come with quite different clientele and quite different costs.
Keep in mind, though, that you will not be able to open your dispensary just anywhere. As previously mentioned, there are many cities and counties where you cannot open a dispensary at all. Plus, landlords and property owners are known to simply reject lease applications once they find out the type of business applying.
California Location Regulations
Even in cities that allow cannabis sales, there are further regulations about where retail shops are allowed to open. States have laws built into their cannabis legislation to limit dispensaries to "green zones." For example, California code stipulates that dispensaries must adhere by the following rules:
[A dispensary] shall not be located within a 600-foot radius of a school providing instruction in kindergarten or any grades 1 through 12, daycare center, or youth center that is in existence at the time the license is issued, unless the department or a local jurisdiction specifies a different radius.
In addition, towns and municipalities can create their own additional regulations. For instance, city councils and local ordinances have the option of voting to limit the number of cannabis-related businesses or to tack on extra real estate zoning laws. The city of San Diego limits dispensaries to the following:
[Dispensaries are allowed] a maximum of four per Council District, 36 citywide. Must be located 1,000 feet from resource- or population-based city parks, other outlets, churches, childcare centers, playgrounds, libraries, minor-oriented facilities, residential care facilities and schools, and 100 feet from residential zones.
To be sure, there is still plenty of room for new dispensaries to be built. But it's nonetheless crucial to keep all of these local zoning laws in mind when looking for a retail location.
Building Requirements
Most successful dispensaries require ample retail space. Generally, dispensary owners will need enough square footage to install security checks, storage spaces, a showroom floor, and at least one secure vault. Remember that most suburban and rural customers will be visiting your store via car. Thus, having a decently sized parking lot is also a must in these areas.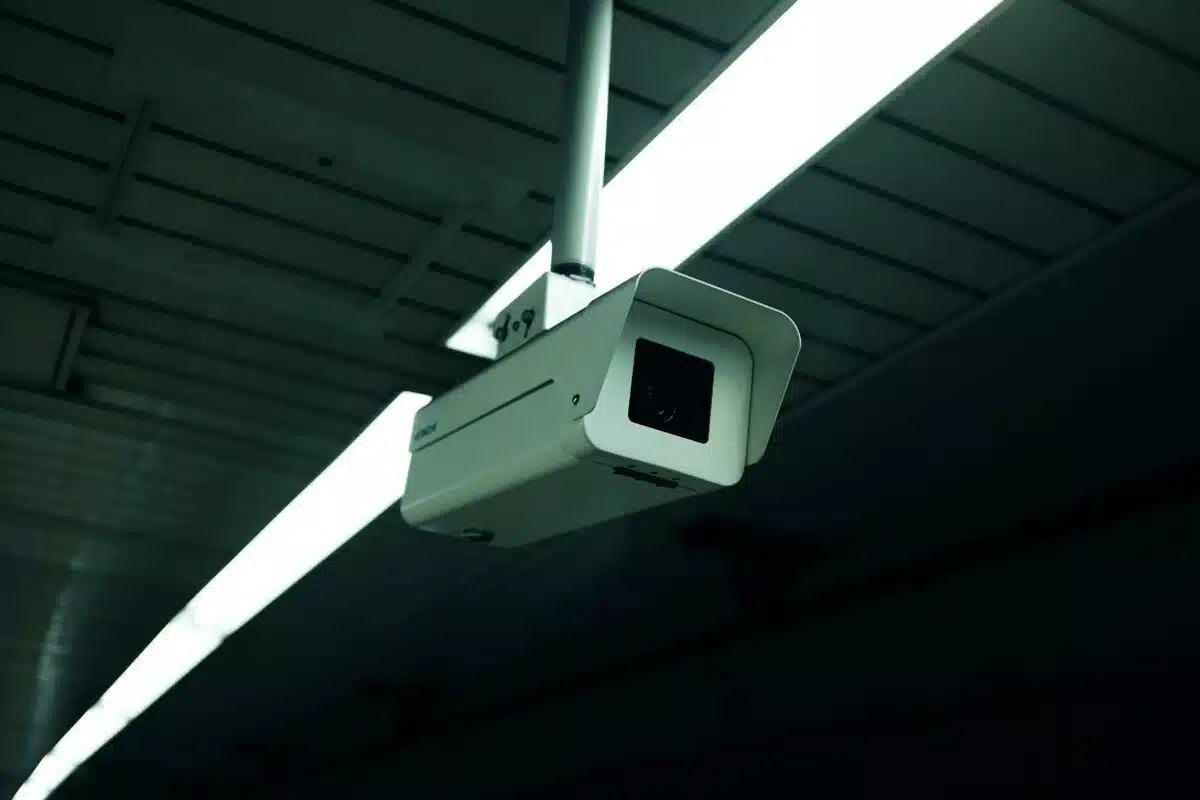 California Dispensary Security Regulations
Every state with recreationally legal cannabis has laws that regulate security measures at dispensaries. California has requirements for camera surveillance, security personnel, and more. The code reads as follows:
Each licensed premises shall have a digital video surveillance system with a minimum camera resolution of 1280 × 720 pixels on the licensed premises…. Each camera shall be placed in a location that allows the camera to clearly record activity occurring within 20 feet of all points of entry and exit on the licensed premises, and allows for the clear and certain identification of any person and activities in all areas required to be filmed under subsection …

Areas that shall be recorded on the video surveillance system include the following:.. Areas where cannabis or cannabis products are weighed, packed, stored, loaded, and unloaded for transportation, prepared, or moved within the licensed premises… Cameras shall record continuously 24 hours per day and at a minimum of 15 frames per second. Surveillance recordings shall be kept for a minimum of 90 calendar days.
In addition to video surveillance, dispensaries must hire trained security guards to be posted during business hours. These security officers must be at least 21 years of age and registered with the Bureau of Security and Investigative Services. Finally, dispensaries must use commercial grade locks and install security alarm systems from licensed alarm company operators.
See related: How to Protect Your Cannabis Business
How Much Is It To Open a Dispensary In California
Fortunately, California's BCC does not have any minimum capital requirements to open a dispensary. Still, you will need substantial financing to open any kind of marijuana retail location. The cost to get your business running, depending on the scale, style, and location, will typically be between $500,000 and $1M.
You Might Also Want To Read: How To Open A Dispensary In New York
How To Get a Loan To Open A Dispensary In California
Unfortunately, no traditional banks will offer financing to cannabis-related businesses. Nevertheless, there are some options to get alternative financing to start your dispensary. The best option is to reach out to a cannabis-specific financial institution such as New York-based Bespoke Financial. Another similar business is FundCanna, which is located in California. These companies specialize in working with cannabis retailers and know how to navigate the industry.
Your next option is to try to find venture capitalists or angel investors to get a loan. However, this option may require you to give up a significant amount of equity. Some investors, though, have considerable business connections and industry knowledge, so be sure to weigh the pros and cons when choosing your financial source.
Cannabis Equity Grants Program
California is one of the six states that offer financial assistance for social equity business people. For certain eligible applicants, the state's Cannabis Equity Grants program provides start-up funding for entrepreneurs looking to enter the industry. In fact, the Governor's Office of Business and Economic Development has earmarked $40 million to be dispersed under the program. Here's where you can apply.
For more information about social equity in cannabis check out: Social Equity In Cannabis: What Is Social Equity and How to Apply
Hire And Retain Great Dispensary Staff
Be mindful of the fact that your budtenders will be doing most of the interacting with your clientele. They will be responsible for greeting guests, asking questions, and making suggestions. Often, they're the reason a customer decides to come back to your store.
As such, they should be properly trained and properly paid. California budtenders make about $17 an hour. Nonetheless, hiring and retaining great staff can cost you slightly more money.
Additionally, depending on the size of your operation, you may need to hire experienced managers and compliance officers to make sure that your business runs profitably, efficiently, and legally. While supervisors will cost you at least $10 to $20 more per hour, you won't need to hire as many individuals for these roles.
How To Open A Dispensary In California That Succeeds
It's no great secret that the cannabis industry in California is highly competitive. So, you'll need to take some action to market your dispensary and make it stand out. Here are some proven ideas that work wonderfully for cannabis retail businesses:
The Power of Social Media

– Start an Instagram page for your dispensary. There you can post content related to your products, promotions, staff, and information about the cannabis world in general. Show off the great brands that you sell and the personality of your store. For a detailed guide on this topic check out

Cannabis And Social Media: A Marketing Guide For Dispensaries

.

Dispensary CRM With Marketing and Rewards

–

Keep your clientele coming back for more and reward them for their loyalty. KORONA POS integrates with the cannabis-focused loyalty program

springbig

. Their digital platform automates promotional emails, birthday discounts, and segmented product updates based on previous purchases.

Utilize Map and Delivery Tech

– Exposure is key! Open up your marijuana retail shop to as many clients as possible by integrating with smartphone apps that host your dispensary menu. Cannabis tech companies like

Eaze

and

Weedmaps

will show interested shoppers your products and facilitate delivery purchases right through their app.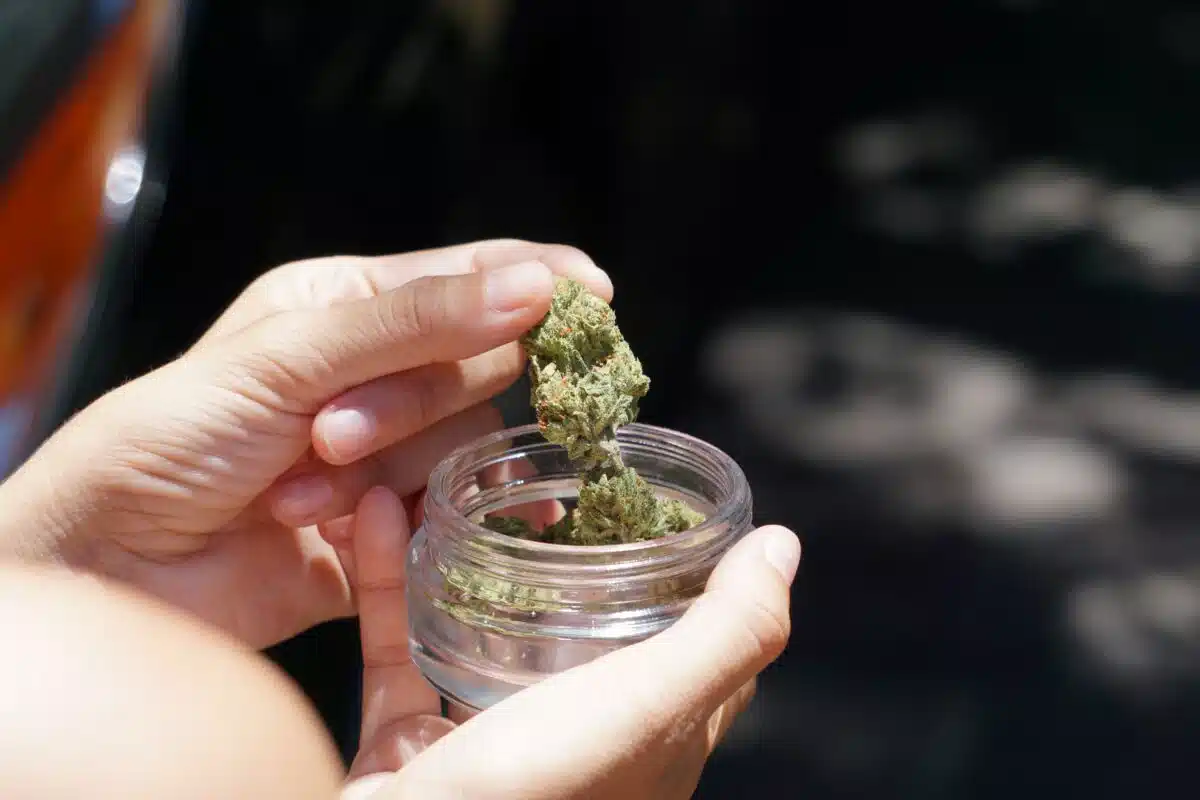 Acquiring Cannabis Inventory
As of late 2022. there's a bit of a glut in marijuana flower. In fact, California wholesale cannabis is floating between $900 and $1000 per pound. Still, your clientele will expect you to stock all of their favorite and diverse selections. That means you will need to have all of the best vape cartridges, gummies, pre-rolls, THC drinks, and buds available.
Consequently, acquiring inventory will be one of the more expensive aspects of opening your store. To ensure cash flow and avoid slow-moving merchandise, pay close attention to what's selling and what's not. A great inventory management system should be directly integrated with your point of sale.
Dispensary Point of Sale Integration and Compliance
A successful dispensary cannot function without a powerful POS system. KORONA POS offers product KPIs and inventory management to optimize your efficiency, plan promotions, and organize your product catalog.
KORONA POS is completely integrated and compliant with California's state-mandated compliance platform Metrc. Our software will ensure that you never have to worry about staying within the state's regulations, while simultaneously tracking all of your products and stock numbers internally. The product is also integrated with programs for loyalty, marketing, CRM, and more. Give a call today to learn more about our dispensary POS!
FAQs: Opening A Dispensary In California
What do you need to start your own dispensary in California?
To start your own dispensary in California you will need a license. You can apply for this license through the Department of Cannabis Control website. In addition, opening a dispensary in California requires significant financing, proper real estate, security measures, and more.  
Can anyone open a dispensary in California?
With the proper licensing, almost anyone can open a dispensary in California. The state actually does not have residency requirements. However, there are some situations where individuals who were convicted of non-marijuana-related felonies will be denied a license. 
How much does it cost to start a dispensary in California?
It costs between $500,000 and $1M dollars to start a dispensary in California. The Golden State has some of the most expensive property and labor costs compared to other recreational states. In addition, their licensing fees operate on a sliding scale based on gross income. 
How profitable is a dispensary in California?
A dispensary in California can be very profitable if it is operated correctly. Starting with adequate finances, utilizing a smart point of sale system, merchandising smartly, and employing innovative marketing techniques will help dispensaries have a higher chance of turning a significant profit.