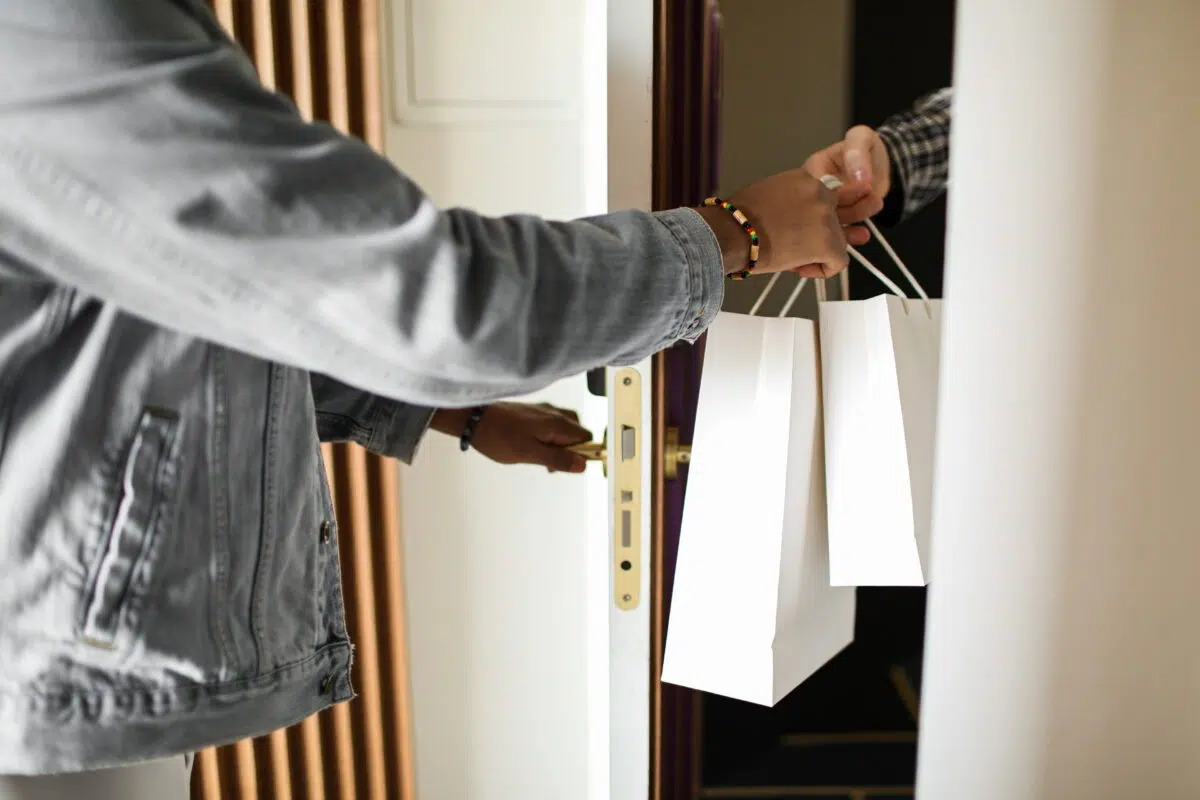 The COVID-19 pandemic shifted so many aspects of retail. Stores and restaurants adjusted their fulfillment and pickup choices so that they could accommodate and serve customers with more options. Luckily for recreational cannabis consumers, there were already several states that allowed for and implemented both curbside pick up and at home delivery 
But can dispensaries deliver and in which states is it allowed? Currently, there are 6 states with legal marijuana delivery: California, Colorado, Massachusetts, Michigan, Nevada, and Oregon. Adding the delivery option to your dispensary sales channels can be a great way to increase revenue. Still, there are significant regulations regarding what is allowed as well as logistics and expenses to consider. Read on to learn more about recreational cannabis delivery.
Table of Contents
Rules Regarding Businesses That Deliver Marijuana
As we are all aware, marijuana laws are determined by state control bodies. After legislators and control boards set rules, local municipalities typically tack on further regulations regarding what is allowed and how things legally operate. This covers delivery services as well, dictating rules on operating procedures such as car lockboxes, cash and product limits, and more.
Some states only allow dispensary employees to make deliveries. Other states authorize fulfillment technology platforms as third parties that work with partnered dispensaries.
Below is a detailed explanation of:
the types of delivery options that exist, and

the rules and allowances per each legal state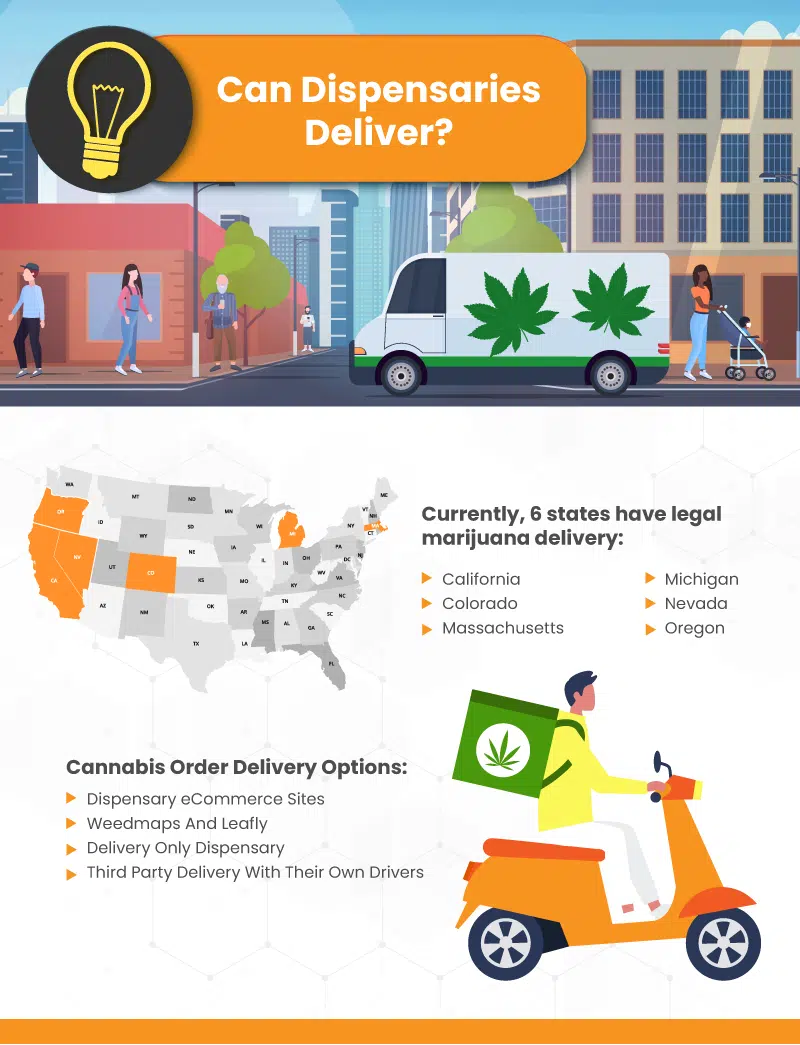 How Is Cannabis Ordered For Delivery?
There are several types of options for how you can order cannabis delivery. These range from dispensary eCommerce websites, cannabis retail review pages and menus like Weedmaps and Leafly, and finally, delivery specific apps such as Eaze and Lantern.
Generally, payments are executed the same way they would be in store. Most companies collect cash at delivery, while a smaller number use cashless ATMs and other means of cannabis payment processing at the point of sale.
Dispensary eCommerce Sites
The first and most basic type of delivery transaction is through dispensary eCommerce platforms. Many dispensaries will use third-party cannabis tech platforms that offer online store and fulfillment services. Keep in mind, however, that KORONA POS offers in-house eCommerce website building directly integrated to your point of sale software. This allows dispensaries to customize and individualize site branding without having to pay for or rely on any other platform.
Once a purchase is made through your website, your customer can choose to either pick up the order, or request a delivery. At that point you would send your in-house delivery worker to drop off the package.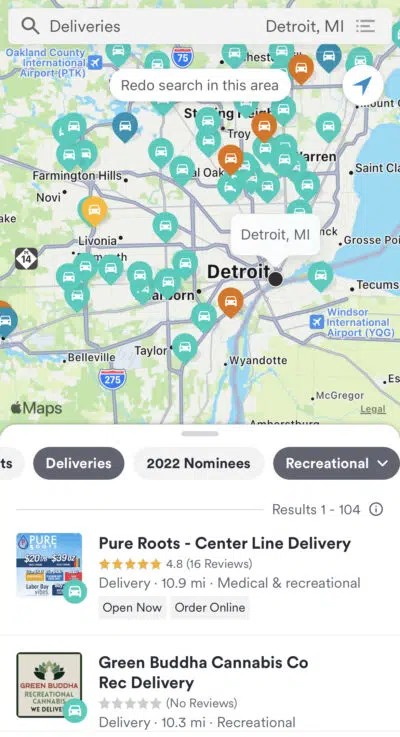 Weedmaps And Leafly
Dispensaries also have the option of pushing their menus onto smartphone applications and websites that host cannabis retail inventory information and reviews. Weedmaps, for example, offers various hosting packages for cannabis retail shops to promote their brands and deals through their listings. Leafly is similar to Weedmaps but focuses more on profiling marijuana strains, and steering consumers towards dispensaries that currently have those strains in their inventory.
Both of these apps now offer delivery purchase options directly through their platform. Once you place an order, they notify the chosen dispensary, providing all the necessary details so that they can use their own drivers to fulfill the order.
Delivery Only Dispensary
In some places, such as Los Angeles, you will also come across a multitude of delivery-only businesses when you look at dispensary locations on apps like Weedmaps. These companies warehouse their products locally and operate exclusively as home delivery services. Delivery-only businesses generally also have their own eCommerce platform that makes ordering online fairly easy and straightforward.
This no storefront model has also put considerable competitive pressure on traditional brick-and-mortar dispensaries.
Third-Party Delivery With Their Own Drivers
Lastly, there are several delivery-specific technology platforms that offer fulfillment services for cannabis retail companies. These companies are designed to serve a niche like Uber Eats or Caviar, providing outsourced couriers.
Companies like Eaze work with partnered dispensary locations and use their own drivers and ordering platform to execute purchases. Eaze operates in Michigan and California. Their website describes the business as connecting "users and licensed dispensaries," but in reality they often use their own warehouses stocked with cannabis products.
Can Dispensaries Deliver: Which States Offer Cannabis Delivery?
Now, let's take a look at how each state (where marijuana delivery is legal) operates their program. Remember to consult with your legal team as well as all relevant state and municipality offices to make sure your business is staying fully compliant.
California
Having been at the forefront of legalization, it's no surprise that California allowed cannabis delivery early in the game. The Golden State leads the nation in cannabis sales by a long shot. They also have the most open and comprehensive delivery options in the country.
Delivery drivers in California are allowed to carry up to $5,000 dollars worth of cannabis products on their vehicle. As with every state, they are required to carry a lockbox to which only the delivery person has access. However, there are no set rules as to what kind of box this must be.
In addition, delivery personnel must fill out a digital or paper ledger for every transaction. This must include details about the type of products that were sold, the cost and brand of those products, as well as track and trace data and the number or volume of pieces per package. Finally, California dispensaries must monitor their delivery drivers with a log, recording each address that is served keeping full track of their routes and destinations.
Nevada 
Nevada has many similar regulations to California. The state allows for multiple drop-offs at once, however, the courier can only carry up to five ounces of flower within a single trip. Can a dispensary deliver to a casino? No, Nevada requires the address to be a private residence. Unmarked cars must be used, with two-wheel vehicles being illegal for delivery use. Finally, the Silver State does not allow third-party fulfillment services at this time.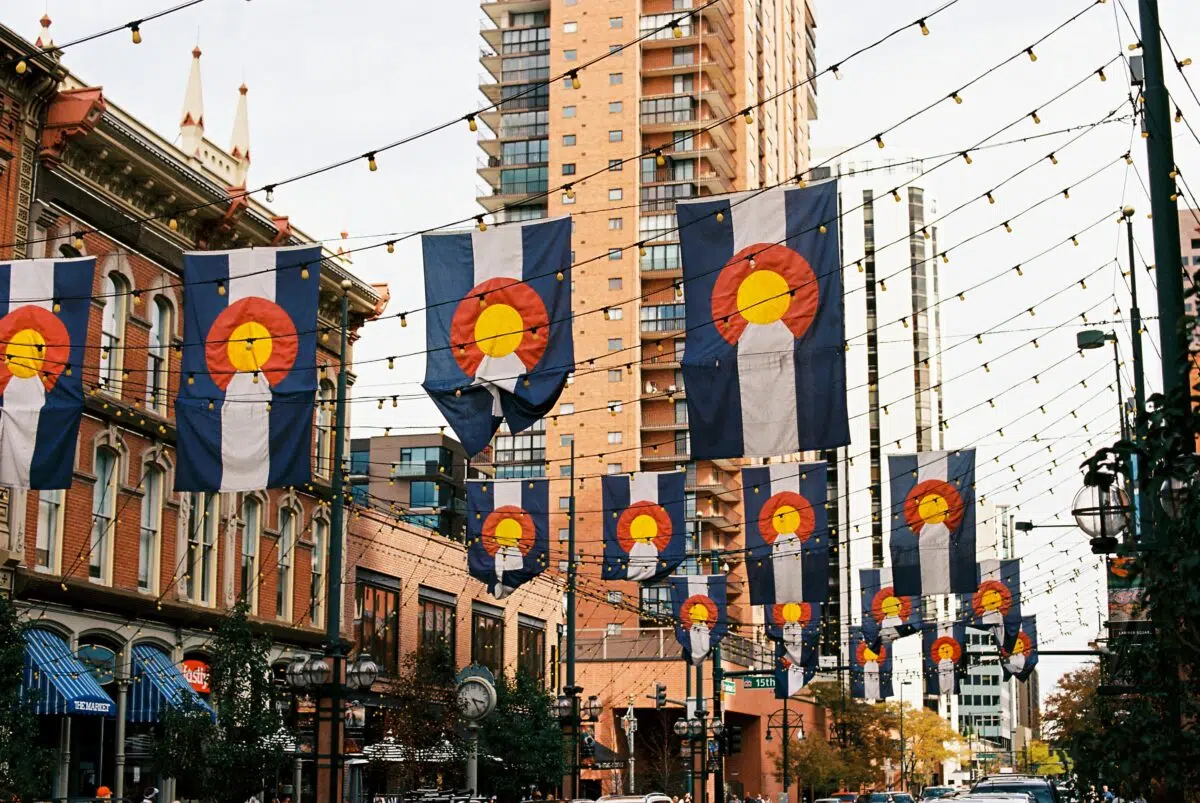 Colorado 
Recreational cannabis delivery is permitted in Colorado towns that have voted to allow it's legalization. Dispensaries must obtain delivery permits before they begin carrying out any home courier services. In fact, as a licensed "transporter" in Denver, "you must have a transporter license, a Denver transporter license, a state delivery permit, and a Denver delivery permit." On the other hand, if you have a retail license, as in a dispensary license, you must obtain "a state delivery permit and a Denver delivery permit." Then, you still have to deliver through a third-party fulfillment contractor.
For these reasons you see much fewer delivery options in the Mile High City than you do in California metropolitan areas. Denver's limit for cannabis goods in the delivery vehicle is exactly the same as California's, though, set at $5,000.
Oregon 
Oregon also bans deliveries to "transient dwellings." In addition, the home address must be in the same city as the cannabis retailer. Deliveries must be made only by employees of the retail locations.
Like other states, deliveries can only be made to private residences, and only one delivery is permitted per address per day. The hours for delivery in Oregon are 8am to 9pm, and couriers are limited to carrying up to $3,000 worth of goods in the car.
Massachusetts 
Massachusetts adds on some significantly stricter rules for deliveries. For example, each delivery must be fulfilled by two couriers, both wearing body cams. Interestingly, in Massachusetts, vehicles are permitted to carry a greater amount of cannabis products than in other states – up to $10,000 in goods.
These stricter regulations could consequently make the state's delivery industry more specialized and third-party driven. In fact, delivery fulfillment company Drizly has a sister platform in cannabis called Lantern that operates as a third-party courier in Massachusetts. The state's cannabis control board provides a full list of towns that permit cannabis deliveries.
Michigan 
Recreational marijuana delivery has been legal in Michigan since 2019. They include all of the general requirements that other states have within their statutes regarding safety, including GPS monitoring of couriers and product value limits. As of May of 2021, Eaze is now operating in Detroit and Grand Rapids, their first move outside of California. Their competitor Lantern is also operating in Michigan.
Many dispensaries also offer their own delivery services within a certain radius. For example, Winewood Organics, an Ann Arbor-based microbusiness, offers "approx. 2 mile radius: free delivery / no minimum orders up to 15 mile radius: free delivery / $50 minimum order." They also accept debit cards on delivery purchases.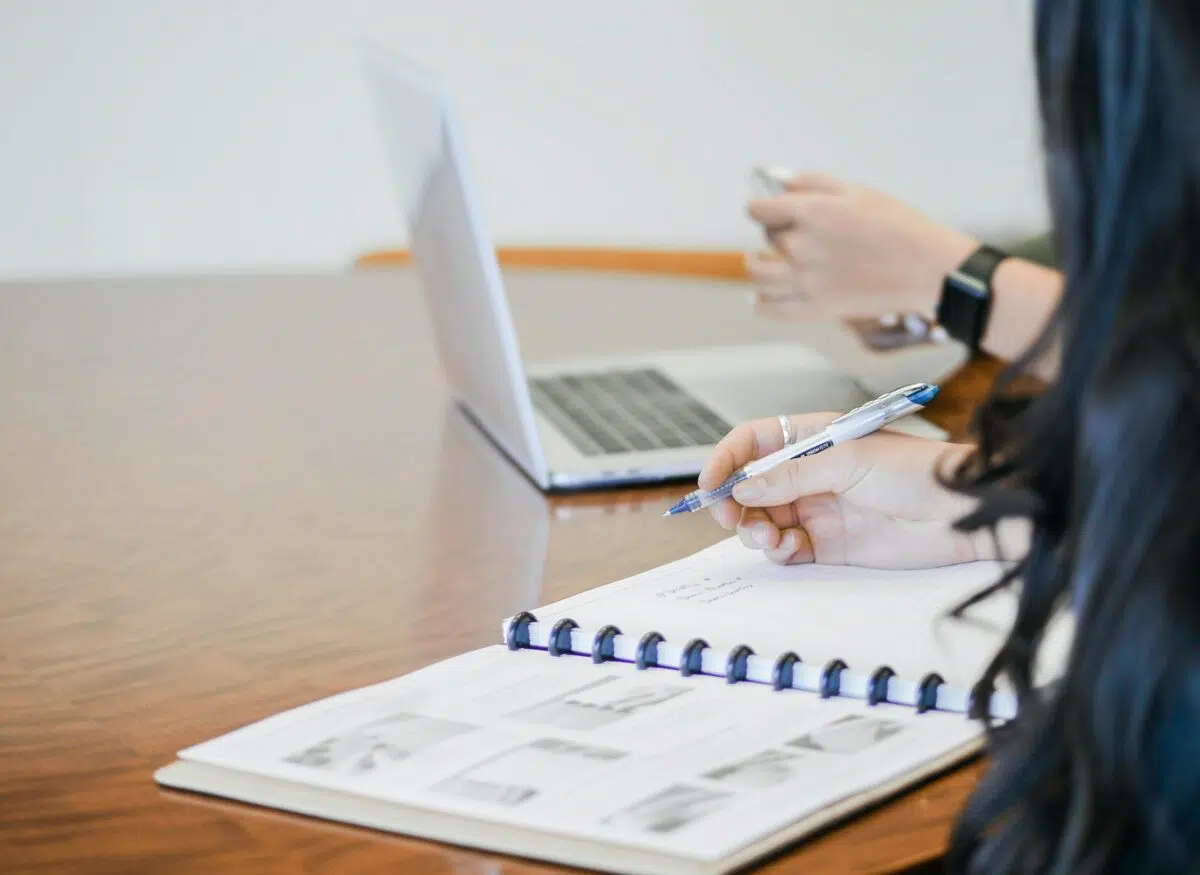 Legal Marijuana Delivery: Cost vs Reward
Adding a delivery service to your dispensary can open up another sales channel for your cannabis retail shop. While this may seem like an easy win, it's not always a perfect fit for every type of store.
The Cost
Implementing a delivery option adds significant expenses. Remember that you will have to hire new employees, keep more products in stock, and invest in a delivery vehicle. Consider doing some market research and customer behavior analysis to determine whether the profit will outweigh the cost. Places that have extremely high competition, or operate in towns where everyone has cars, for example, might simply not be better off with delivery services.
In addition, remember to look into local license and permit fees and taxes. Some states have specific levies on delivery purchases. As previously discussed, certain municipalities, like Denver for example, will require you to acquire extra certifications before being able to make any deliveries.
The Radius
Just like offering delivery services in a pizza shop or sushi restaurant, your dispensary will have to make a realistic radius in which they operate. How long will it take your couriers to get across town? How much time will it be worth your drivers to make a sale? Obviously cities will have denser smaller radiuses than rural areas with big interstates nearby. This is always something you can tinker with as you learn more about your dispensary customer base.
Is It Worth It To Take On A Third-Party Partner?
For larger operations, you can consider reaching out to a third-party fulfillment technology provider to handle the logistics for you. If you generate enough sales or are starting out with large capital resources, hiring out specialists in compliance and execution could be very well worth it. As previously mentioned, companies like Eaze and Lantern offer such services.
Nonetheless this type of third-party fulfillment is an emerging industry and is not even allowed in some places. We are likely to see more and more of these cannabis delivery courier services in the future as the laws, technology, and demand continue to evolve.
Online Cannabis Delivery With KORONA POS eCommerce
KORONA POS offers full service eCommerce platform development with complete point of sale integration. Synchronize your online menu and store with your dispensary point of sale and inventory. Optimize your delivery with the cannabis industry's best point of sale.
Best of all, KORONA POS is Metrc integration ready. This means that all of your delivery sales will be automatically monitored, tracked, and uploaded to the state facing seed-to-sale system. From the moment you stock cannabis products in your inventory to the time delivery purchase, your items will be tracked and traced through our compliance-friendly technology. Give us a call today to learn more about our smart, robust dispensary point of sale!
FAQs: Recreational Cannabis  Delivery
Can dispensaries deliver?
Yes, recreational cannabis can be delivered in states where it's legal to do so. Retailers and couriers must have the correct licensing, permits, and vehicles. They must also follow the rules and regulations regarding authorized addresses, cannabis value limits per trip, as well as remaining within municipal jurisdictions that allow recreational marijuana delivery.
What states allow recreational cannabis delivery ?
Recreational cannabis delivery is now legal in California, Colorado, Massachusetts, Michigan, Nevada, and Oregon. Unsurprisingly, California leads the pack in total sales. While there are some state specific restrictions, all offer legitimate and streamlined options for consumers to order delivery. 
How is marijuana ordered for delivery?
There are several options for ordering delivery. In most legal places, shoppers can order directly from retail brick-and-mortar dispensaries through their eCommerce platforms. Another alternative is to make a delivery purchase order through a menu app, such as Weedmaps or Eaze. Finally, there are delivery only companies that stock their own non-brick-and-mortar inventory exclusively for drop off service.