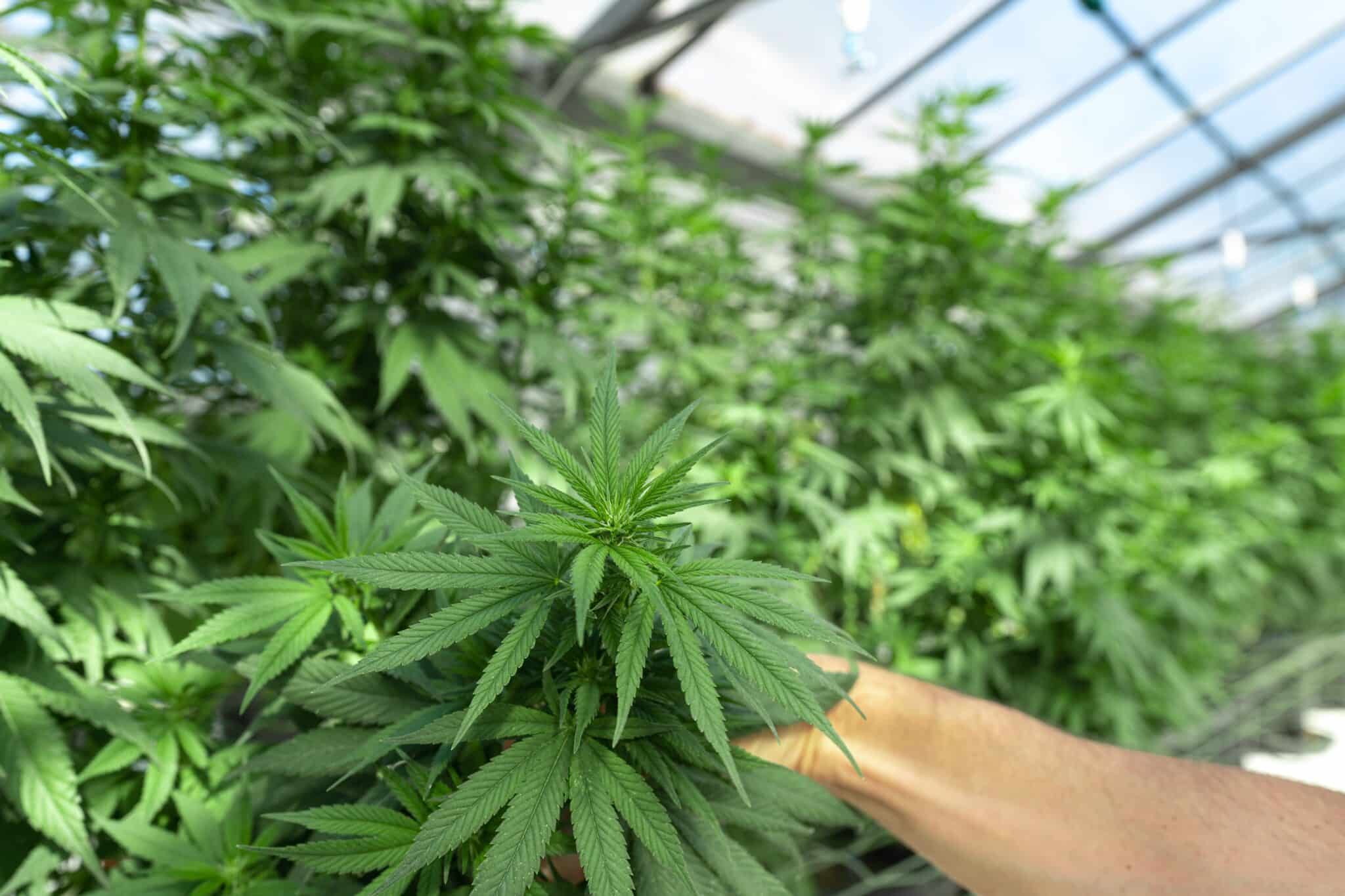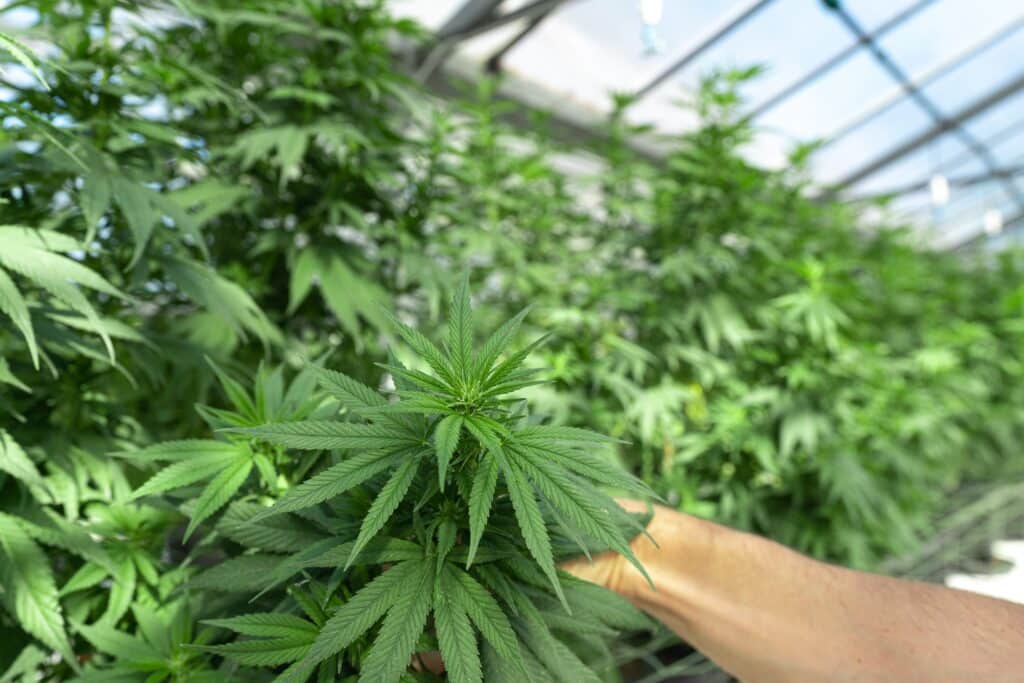 State regulations and licensing for cannabis businesses continue to develop as more and more states pass legislation legalizing marijuana products. Each state has their own concerns from their legislators and constituents regarding how to implement their marijuana programs. For many states, this regulation includes ensuring that there are equal opportunities and broad social equity for cannabis entrepreneurs. One of the ways that states have attempted to provide increased opportunities for small business is through microbusiness licensing.
While many states have added microbusiness provisions to their cannabis-related legislation, only a few have actually issued microbusiness licenses to dispensary businesses. Still, the microbusiness category is likely to evolve and expand as more states and more businesses pop up across the country. Below is a thorough guide to the current state of cannabis retail microbusinesses.
What Is A Cannabis Microbusiness?
Broadly, cannabis microbusinesses are smaller-scale operations with fewer employees and/or smaller grow operations with fewer plants. Many states require microbusiness owners and applicants to be residents of the state. Additionally, for the most part, cannabis microbusinesses effectively operate as vertically-integrated craft cultivators, meaning they sell only what they themselves grow and process.
Why Do States Want To Implement It?
There are several reasons that states choose to include microbusiness provisions within their regulation. Providing avenues for smaller scale, local entrepreneurs is the main goal. Along with this comes a more equitable distribution of ownership.
Help Local Craft
For many of these micro-operators, the whole process from seed to sale will be done in-house and on-site. As with any industry, smaller-scale production and enhanced community connections can lead to a higher quality product and experience. In this regard, marijuana microbusinesses have the potential to focus on their product as a local craft.
States also hope that microbusiness licensing will lead to the growth of a niche artisanal industry similar to microbreweries and local wineries, strengthening the revenue of smaller municipalities.
Discourage Multi-State Operators (MSOs)
Microbusinesses licenses are for smaller operations. Many states also require that both the owner and employees of microbusiness are local. This includes all grow facilities and manufacturing workplaces. As such, microbusinesses can serve as a bulwark against corporate multi-state operators, ensuring that the whole enterprise more directly benefits the community.
Increased Opportunities
Microbusiness approval often comes with reduced application and licensing fees. This means that there is a much lower barrier to entry for entrepreneurs to get into the cannabis industry. Lower fees, in conjunction with social equity programs, have great potential to increase the diversity of marijuana business owners and more equally distribute opportunities.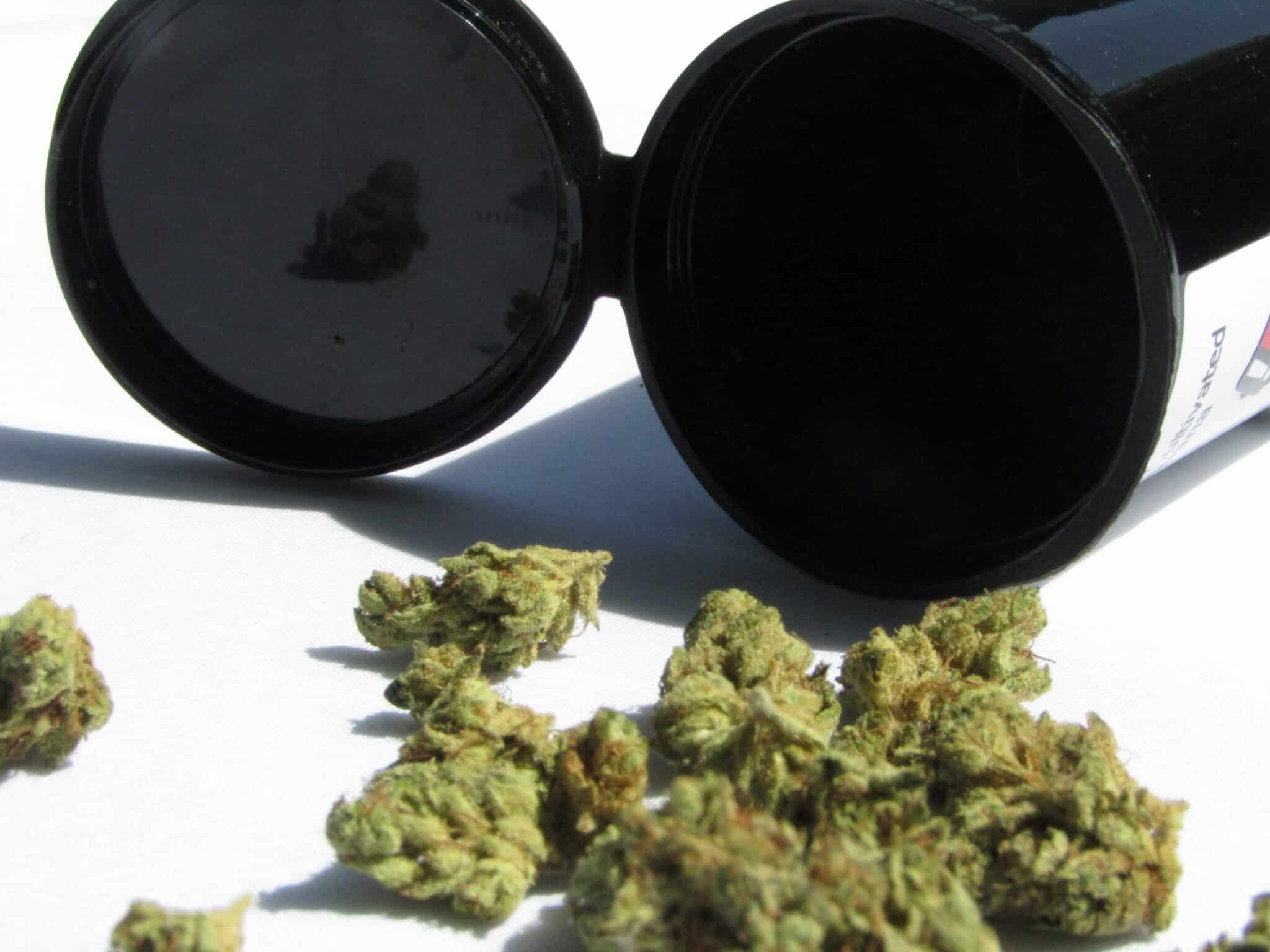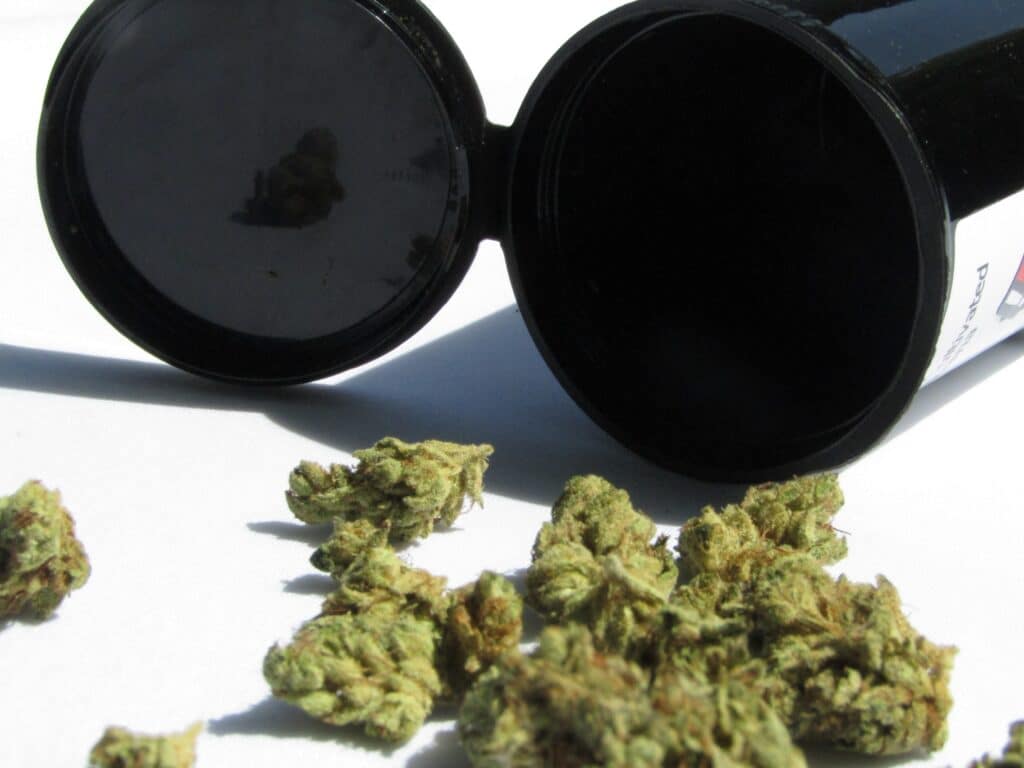 Which States Have Implemented Marijuana Microbusiness Programs?
Only three out of the nineteen legal recreational states (as of 2022) have actually issued significant microbusiness licenses.
California
In California, cannabis microbusinesses are required to be vertically integrated. To apply for a license they must intend to operate at least three of the following types of marijuana activities: retailer, non-storefront cultivation, distributor transport only, or manufacturer. CA limits the grow space to 10,000 square feet of cultivation.
Microbusiness in the Golden State are made to be hybrid on-site grow and sell operations similar to local wineries or microbreweries. Better yet, you can actually allow your clientele to consume on-site! In the future, California could even add provisions to allow local growers to add "appellation-style" certification to their cannabis labels.
Through their program, California hopes to help foster environments for microbusinesses that are self-sustainable. Evidently, the endeavor is working somewhat successfully – there are now over 300 licensed microbusiness in operation in the state.
Michigan
The Great Lake state follows the one-location setup for cannabis microbusinesses similarly to California. There are actually two different types of microbusiness licenses in Michigan: the original Marijuana Microbusiness License, and the Class A Microbusiness License
Michigan's Microbusiness License
The first and older Marijuana Microbusiness license allows the following:
Cultivate not more than 150 plants

Process and package marijuana in-house

Can only sell or transfer cannabis to individuals 21 or over

Complete all compliance testing at a third-party facility
As you can see, the grow limit is fairly small compared to large scale operations. Hence, the licensing fees for this category are only $8,300 per year. This older license limits you to selling goods that were entirely grown, processed, and produced on-site. At this time, there are only a couple businesses that operate under this license, which are geared towards super niche, localized, artisanal organic products. Check out Wine Wood Organics in Ann Arbor for a typical example of this type of dispensary.
Michigan's Class A Microbusiness License
According to Michigan law, with a Class A microbusiness license, a business can:
Cultivate not more than 300 plants

Package their own cannabis products

Purchase concentrate and infused products from a licensed marijuana processor

Only sell or transfer cannabis to individuals 21 or over

Complete all compliance testing at a third-party facility
This gives Class A microbusiness owners plenty of leeway with what kind of retail businesses they can operate, especially considering they can supplement their storefronts with tinctures, edibles, and vape cartridges from other producers.
As far as licensing fees for Class A, Michigan charges initial and yearly fees of $18,600. While it's significantly more than the original license fee, it allows for double the cultivation size, and increased merchandise diversification.
Massachusetts
Massachusetts differs from California and Michigan in that it does not allow retail storefronts to operate under a microbusiness license. However, it does allow, and even encourages, microbusiness cultivators to perform legal delivery services of their recreational marijuana. Actually, social equity and "Economic Empowerment Priority" candidates will be the only ones eligible for on-site consumption or delivery licenses for the first 24 months of implementing their microbusiness program.
Candidates for Massachusetts microbusinesses must be state residents for at least a year prior to applying. In addition, microbusiness product manufacturers are limited to purchasing up to 2,000 pounds of wholesale marijuana per year, and cultivators are limited to 5,000 square feet of cultivation.
Massachusetts microbusinesses candidates are required to pay $1000 for an application fee with licensing fees reduced to 50% of typical charges. As of now, there are five licensed microbusinesses in Massachusetts, but a significant increase is likely in the next couple of years.
States With Legislation But No Active Licenses
Many states that have legal marijuana have passed laws and provisions that initiate the implementation of microbusiness programs. These states include CT, IL, NM, NJ, VT, and VA. An increase of microbusiness licenses are surely on the horizon as these newly legalized states continue to roll out their recreational cannabis programs and issue licenses to applicants.
New Jersey
The Garden State is on the verge of issuing microbusiness licenses to candidates. Their licensing is quite different in that it allows for a specific retail category for microbusinesses, not requiring vertical integration.
New Jersey rules stipulate that owners must be New Jersey residents for two years. Additionally, there are several other rules that dispensaries must follow:
Employ no more than 10 employees

Operate a cannabis establishment occupying an area of no more than 2,500 square feet

Acquire for retail sale each month, in the case of a cannabis retailer, no more than 1,000 pounds of usable cannabis
Fortunately for entrepreneurs, the retail license fee is only $1000 for a microbusiness retailer applicant, as opposed to the $10,000 fee for a regular cannabis retailer license. Thus, New Jersey offers a distinct opportunity for a true mini-dispensary that has the potential to open doors for entrepreneurs without corporate capital.
Other States
While New York hasn't released much information on their website, it appears as though their program will require vertical integration as well. New Mexico and Connecticut currently only offer microbusiness licensing for cultivators, not retailers. In fact, New Mexico just recently set up a $5 million public fund to help microbusinesses acquire loans at competitive interest rates. How these states execute such programs, in conjunction with social equity in mind, will be substantially influential to the future of the cannabis industry.
Use The Best Dispensary Point Of Sale
Get approved for a cannabis microbusiness and need a POS system? With our extremely competitive pricing and hands on approach to customer service, KORONA POS is the perfect dispensary point of sale for anywhere from smaller scale cannabis retail operations to multi-state dispensaries. We integrate with all major marijuana software technology apps, and deliver actionable inventory analysis and customer insights to help your sales reach their full potential. Reach out to our team today to learn more about why our dispensary software and in-house eCommerce platform is the best in the game!
FAQs: Marijuana Microbusinesses
What is a microbusiness in cannabis?
A microbusiness is a smaller production marijuana enterprise that is typically vertically-consolidated. Microbusiness licenses allow for less square footage of growth, sometimes lower amounts of employees, and generally limit inventory to being completely produced on-site. These microbusinesses have a lower barrier to entry in getting a marijuana dispensary off the ground.
How much is a microbusiness license?
First, you will need to start your business in a state that has a microbusiness licensing program. These states are CA, CT, IL, MA, MI, NM, NJ, VT, and VA. Find your selected states marijuana control board licensing website and follow the instructions on how to apply for a microbusiness license, ensuring that you will meet all the criteria to be accepted.
How much is a microbusiness license?
Microbusiness licenses vary greatly by state. In California, the vertically-integrated microbusiness license fees range from $5,000 to $300,000, depending on the size of your operation. In New Jersey, on the other hand, the retail-only microbusiness license fee is reduced to $1000, as opposed to the regular $10,000. 
What states have the most microbusinesses?
California has by far the highest amount of licensed marijuana microbusiness, with over 300 entities. Massachusetts and Michigan are next up with about five licensed microbusinesses in operation. In the near future, New Jersey and New Mexico are poised to start licensing new businesses.