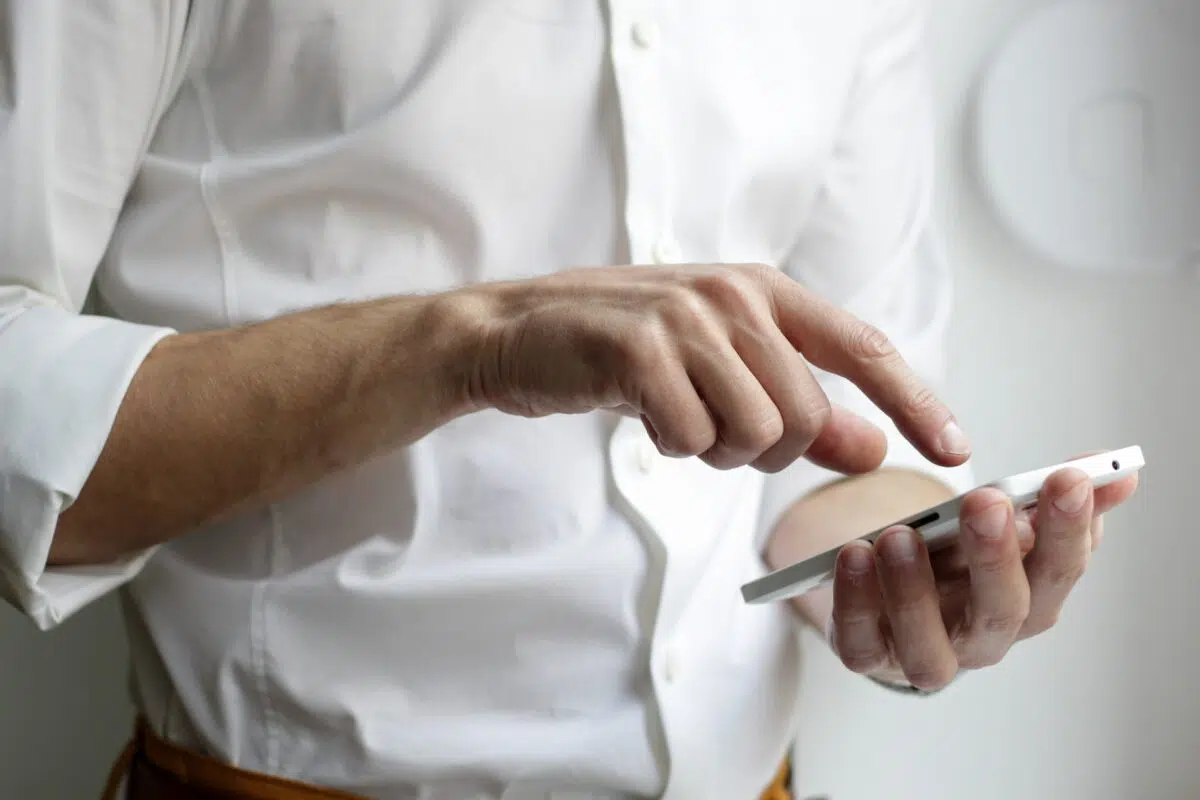 It's no great secret that consumers regularly use their smartphones and computers to explore retail businesses and shop for new products. The recreational marijuana industry is no exception. In all places where cannabis is legal, customers are constantly using websites and apps to see what items are available from nearby dispensaries.
As a cannabis retail store, it's critical to have your stock of marijuana flower, edibles, and vape cartridges readily available for viewing and purchasing. eCommerce platforms and searchable inventory lists are vital for exposing your dispensary to potential customers and opening as many sales channels as possible. Below is a guide detailing exactly how to manage dispensary online menus to maximize your sales and increase your client base.
Set Up Your Cannabis Dispensary eCommerce Site
The first step for dispensaries is to set up their eCommerce platforms. From there you can decide whether you want to work with other hosting applications and menu websites. Your eCommerce menu is the base from which you showcase your portfolio of brands and products. These menus should be the focal point of your website. All of your content and landing pages should essentially be funneling website guests towards your inventory and checkout.
Read also: How to Build an eCommerce Website from Scratch
Cannabis eCommerce Platform Outsourcing vs In House Menu Website
Many dispensaries choose to partner with a hosting provider in order to facilitate their eCommerce platform. These third party providers can be a great option for some small to medium-sized dispensaries that are looking to open their store up to eCommerce without building out a whole website. In many ways, they are competitively priced and affordable depending on what your business demands.
However, these platforms add an extra step that alters the overall customer relationship experience. The actual page that your transaction or order request is executed through is separate from your website. Here, the customer sees the third-party as the actual party facilitating the shopping experience. This setup can dilute your brand visibility within the purchase flow. In addition, these websites do not allow any kind of rich customization or stylization, meaning your identity will feel slightly sidelined.
Custom eCommerce Design
KORONA POS offers a custom website solution for dispensaries. Keep your branding consistent and personalized across your whole domain. When customers shop for cannabis products, they will be doing it directly through your website, keeping them engaged and connected with your philosophy and content throughout the whole shopping experience. With this set up, your eCommerce menu and inventory will be automatically synced with your sales analytics and inventory management data from your POS software.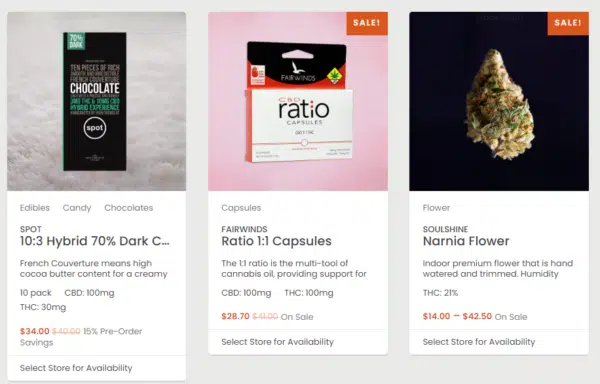 Omnichannel Perpetual Dispensary Inventory
No matter what channel you sell through, your inventory count should reflect the exact amount of stock for each item at any given moment. If someone comes into your store and buys the last package of a special edition edible, your online menu should reflect the fact that that product is no longer in stock. When someone makes an online order for delivery, the product will always be in stock. You won't have to waste time reaching out to the customer to disappoint them with the news that items are sold out.
With a smart, robust system like KORONA POS, your eCommerce menu will seamlessly integrate with your point of sale. This means that your inventory will automatically auto-populate your eCommerce platform with exactly what's in stock.
Compliant Cannabis eCommerce Solutions
Think about compliance before setting up your online menus or eCommerce website. Check to confirm that your set up offers dynamic track-and-trace monitoring for the state in which you are operating. Most of the states where cannabis is recreationally legal use Metrc for their government-facing compliance regulation.
KORONA POS offers full Metrc integration across brick-and-mortar POS, as well as eCommerce pre-sales. Our product inventory management works in conjunction with track-and-trace government-facing databases. This gives you maximum control over your stock and peace of mind, and simplicity for maintaining compliance.
Encourage Online Pick-Up For Marijuana Items
Alternative purchasing options such as buy now pickup later are some of the most popular retail trends to emerge since the start of the pandemic and can be a decisive factor in improving your eCommerce conversion rate. Keep your lines moving smoothly by encouraging your customers to opt for the choice of completing their whole purchase online. Once the shopper completes the order, your staff can collect and bag all of the products so that everything is ready to go by the time the shopper arrives at your store. This setup will reduce overall average wait times significantly.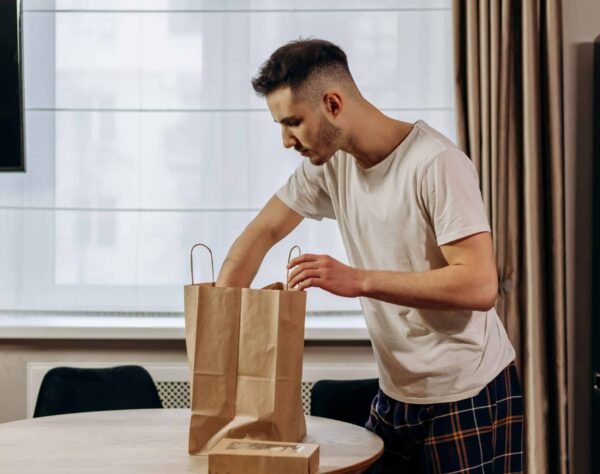 Offer Cannabis Dispensary Delivery
In many states, cannabis delivery is now legal. Is your dispensary in one of these states? Then you should consider giving your clientele the option of having their cannabis conveniently delivered right to their homes. In some states you will need to use in-house employees to fulfill these orders. In others you will either be required to or have the choice of using a third-party courier. Either way, online menus are an integral part of offering a cannabis delivery option at your dispensary.
Implement An Online Order Notification System
When customers place orders online, you will need a standardized and effective notification system so that your budtenders know that customers are on the way to pick up their orders. In many ways this is similar to modern shipping systems, or ordering food through smartphone apps. Keeping all parties informed about the whereabouts of their products and an estimated arrival time will ensure success and satisfaction. Such seamless communication between your eCommerce, point of sale, budtenders, and clientele is essential.
Make Your Cannabis eCommerce Site Mobile Friendly
A considerable amount of cannabis shoppers that seek out dispensary menus will be using their smartphones to find your business and scour your inventory. Thus, it's imperative that you make your online dispensary menu mobile friendly.
Cannabis consumers are frequently on-the-go, in their car, or walking in a city. If they reach your website only to find that it is hard to navigate or lags, they're going to bounce right off of your page. That means that your competitors will be getting those views and sales.
Utilize At Least One eCommerce App For Cannabis Dispensary
There are now several cannabis-focused apps that connect consumers with local dispensaries. Weedmaps, for example, serves as a dispensary locator and review platform, through which you can upload your full menu and store information to their hosting website. Weedmaps competitor Leafly is very similar, however it focuses more on providing profiles about marijuana strains and then suggesting cannabis retail locations have that strain in stock. These cannabis tech platforms allow you to integrate your inventory directly from your POS right onto their listing page.
Getting your dispensary features on these apps will cost you some money. But for most cannabis retail businesses this fee will be well worth it. Weedmaps and Leafly are extremely popular amongst marijuana consumers, and give customers a streamlined, organized place to shop around for products. Best of all, these technology platforms encourage customers to order right through their menu listings. Once an order is placed, they notify your dispensary so that you can fulfill the order according to your local laws and store operations.