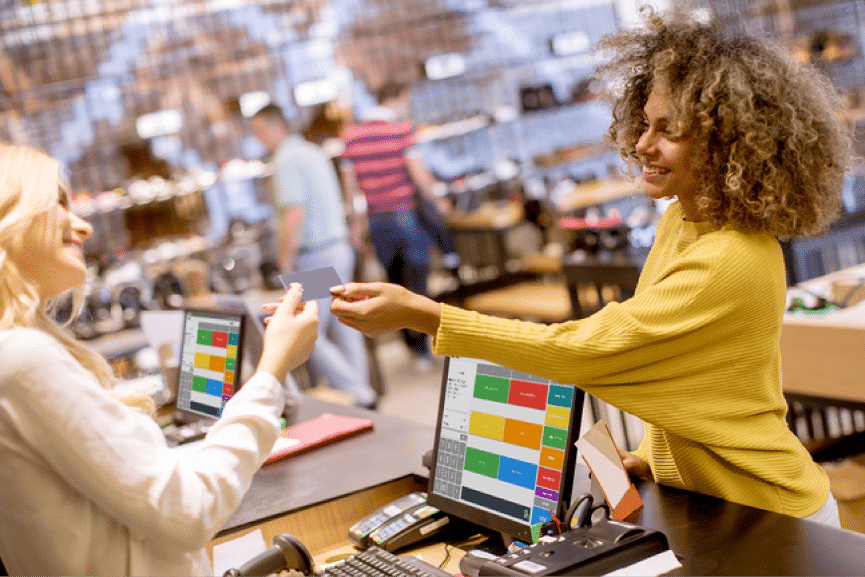 ---
The right POS solution can streamline operations, improve customer service, and provide valuable insights into your business. However, the wrong POS system can end up costing you time and money. That's why it's crucial to carefully evaluate your business's specific needs and weigh all options before selecting a POS platform.
Rushing into a decision without thorough research can saddle you with an expensive solution that doesn't work well, falls short on features, and prevents your business from scaling. That's why there are a few things to evaluate before you buy a POS system.
This guide covers the key factors small retail businesses must consider when evaluating POS systems to make the optimal choice. By understanding your operations, vetting different solutions, and testing software in a hands-on manner, you can better implement a POS system that meets your current and future needs.
Understanding Your Business Needs
The first step is clearly understanding your business's unique needs and goals. Consider the following:
What types of products and services do you sell? Ensure the POS can handle your entire product catalog and inventory.
What sales channels do you use? Many POS systems support omnichannel sales across brick-and-mortar, online, and mobile platforms. Pick a POS that integrates the sales channels you use or plan to use.
How many locations do you have? If you have multiple locations, look for a POS that supports multi-store management and reporting from one centralized interface.
What are your growth plans? Choose a scalable POS that can expand as your business grows. Cloud-based POS systems are typically more scalable than legacy on-premise systems.
How tech-savvy are you and your staff? Opt for a POS with an intuitive interface and easy training if your team is less tech-savvy. More complex systems have a steeper learning curve.
Clearly defining your business needs and objectives will allow you to choose the POS system that best fits your unique operations and goals.
You might want to read: 10 Questions To Ask When Shopping For A New POS.
Features and Functionality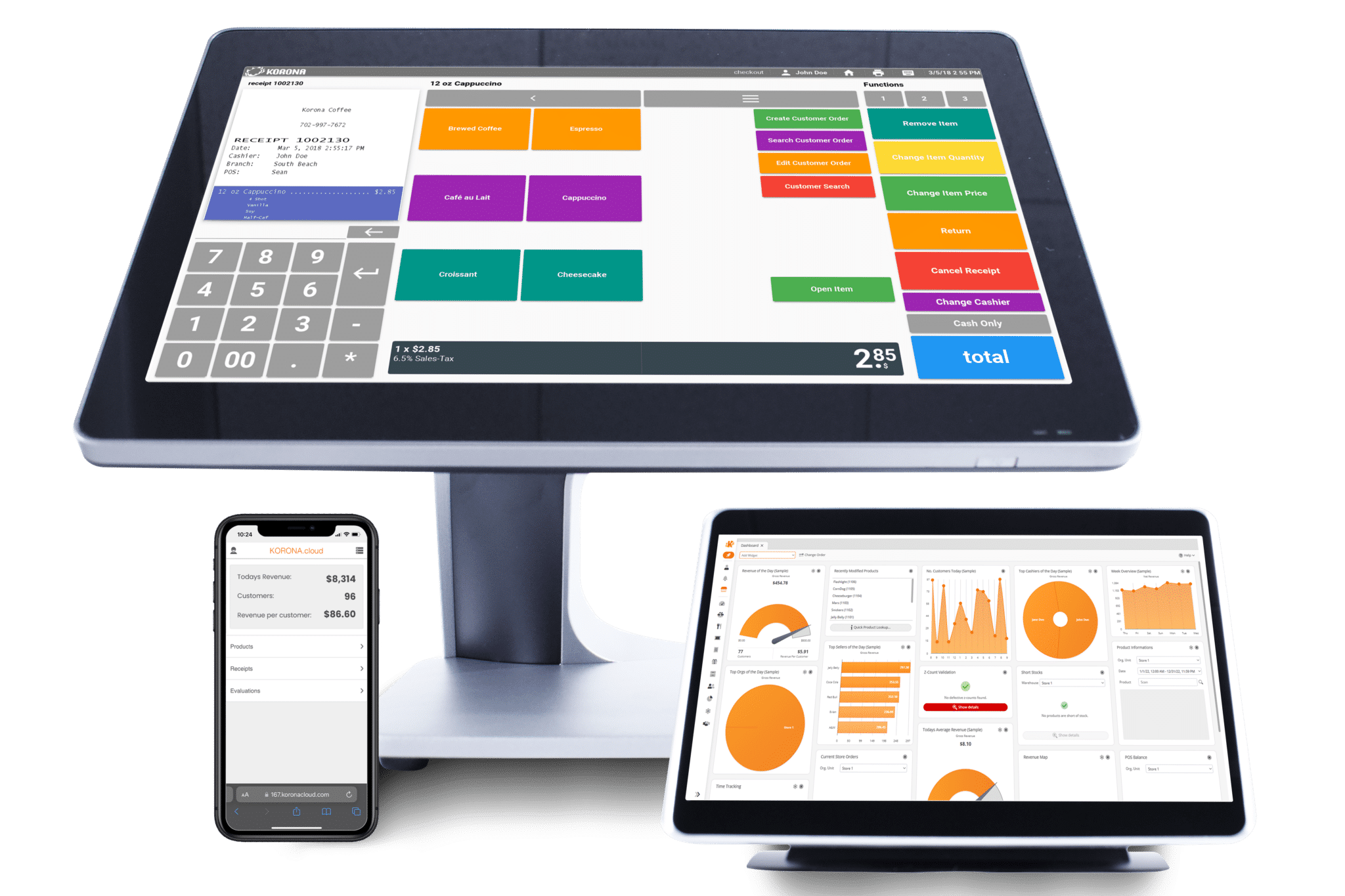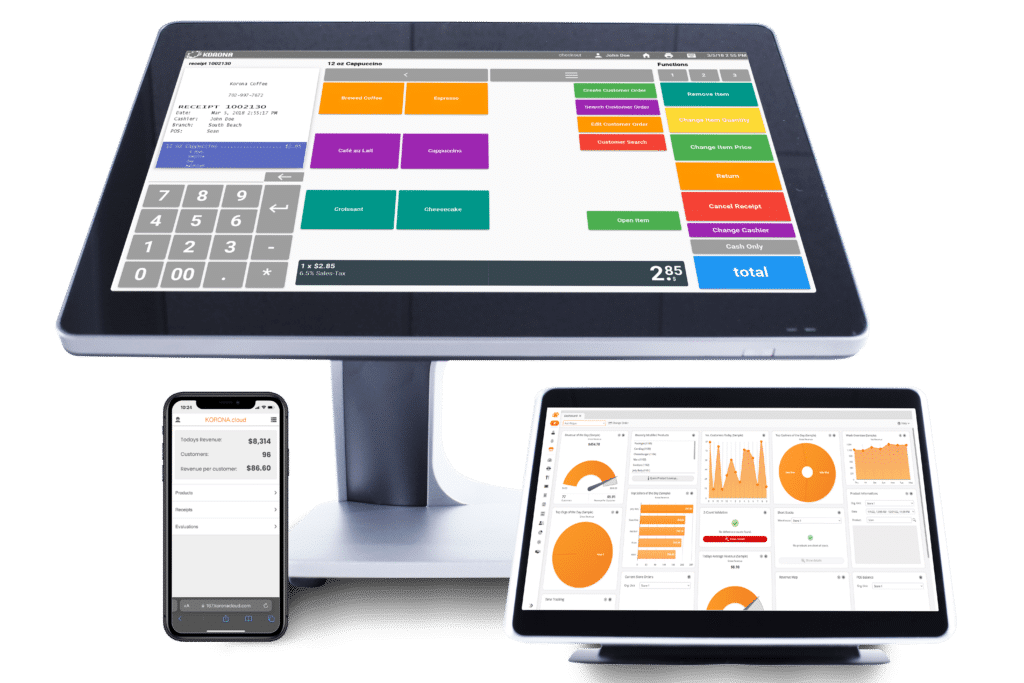 ---
Today's POS systems are loaded with features and capabilities that go far beyond just processing transactions. Here are some key features to look for when evaluating POS solutions:
Sales and payment processing – At a minimum, the POS should seamlessly handle checkout and all payment types you accept, such as cash, credit cards, and mobile payments.
Inventory management – The system should track stock levels in real-time across locations so you can optimize inventory. Automated reorder points are also useful.
Customer relationship management – Many POS systems have built-in CRM to store customer data, purchase history, contact info, and more.
Reporting and analytics – Robust reporting provides insights into sales trends, bestselling items, prime sales times, inventory needs, and more.
Employee management – Features like shift scheduling, payroll tracking, and access control help retailers manage staff effectively.
eCommerce integration – For retailers with an online store, look for a POS that integrates with your eCommerce platform for centralized order and inventory management.
Customization – To accommodate your unique workflows, the POS should provide options to customize aspects like interfaces, menus, receipt layouts, and payment procedures.
For instance, some of the most essential POS system features for a coffee shop would likely include tableside ordering and payment, kitchen display systems to manage orders, and integration with loyalty/rewards programs. The POS would need to easily split checks, accept multiple payment types, and allow for tip adjustments.
For a thrift store, the POS priorities would be different. They need good inventory management and barcode scanning capability to track all the unique/used items. Managing and tracking vendor and consignment payments would also be very important. Thrift stores are less likely to need tipping, table management, or mobile ordering features.
The point is, look for a solution that has the features and tools that your business requires. And, ideally, don't waste money on extra features you don't need (that's why KORONA POS offers modular pricing!).
Hardware and Software Considerations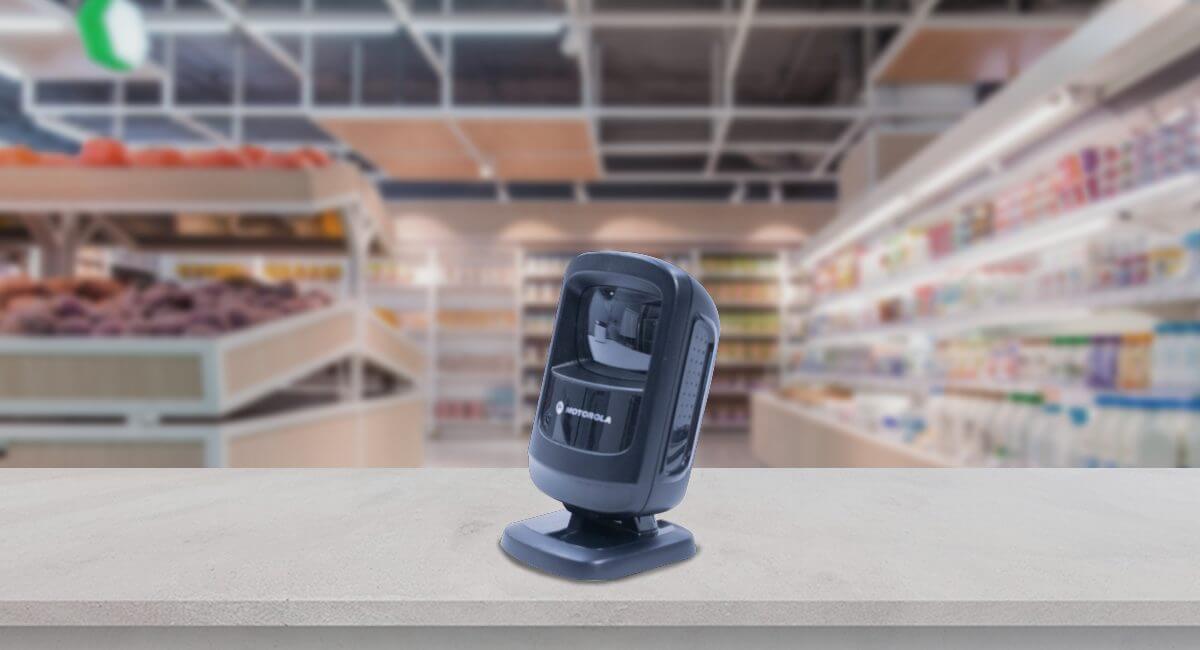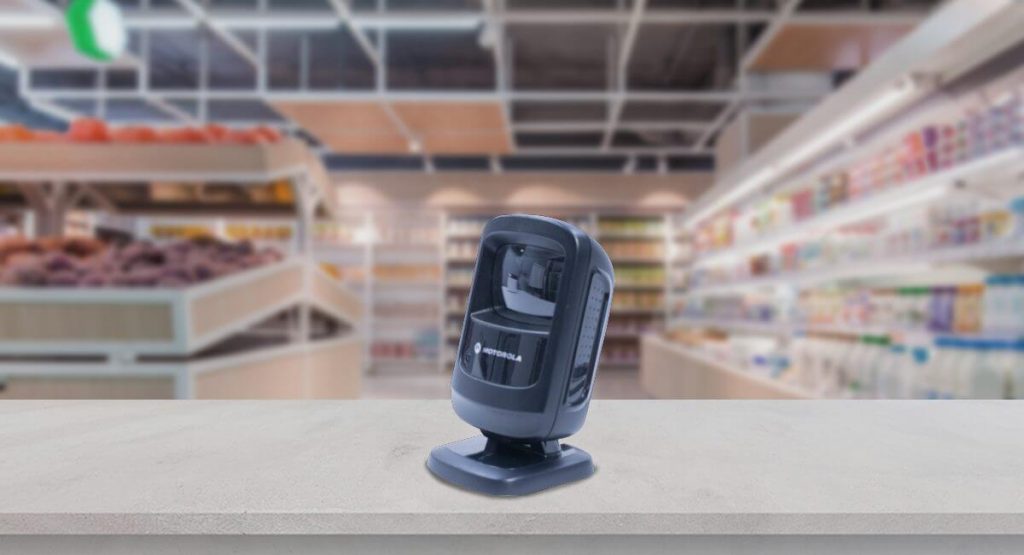 ---
In addition to features, retailers must evaluate POS systems based on hardware and software specifications:
Hardware
Terminals – Most POS systems come with touchscreen terminals where staff can ring up orders, take payments, look up inventory, access reports, etc. Evaluate size, design, durability, and features.
Barcode scanners – Scanners make the checkout process extremely efficient by quickly capturing product UPCs. Ensure compatibility with your product barcodes.
Receipt printers – Integrated receipt printers provide paper receipts without a separate printer. This saves counter space in tight retail settings.
Cash drawers – Cash drawers with integrated POS software automatically open after transactions are processed for secure handling of cash and coins.
Card readers – For processing credit, debit, and gift card payments, look for EMV chip-enabled readers for optimal security.
Other – Based on your business, you may need additional hardware like scales, barcode label printers, kitchen display systems, etc.
Read also: Understanding POS Hardware Bundles: Streamlining Retail Operations.
Software
Operating systems – The POS software should work on your Windows, Mac, Linux, iOS, or Android.
Cloud vs. on-premise – Retailers should consider the pros and cons of a cloud vs. on-premise server-based POS.
App integration – Many POS providers offer apps or API integration for enhanced functionality like accounting, eCommerce, CRM, inventory, etc.
Multi-store – If you have multiple locations, look for a POS with centralized management and reporting across all stores.
Carefully evaluate the software and hardware components to ensure seamless integration and maximum performance. This includes factoring in IT infrastructure, operating systems, network capabilities, and data security protocols.
Cost Analysis
Another important thing to consider before you buy a POS system is the cost. While features and technology are important, cost is often the deciding factor for small businesses with tight budgets. Be sure to analyze both upfront and ongoing costs:
Upfront costs – The initial POS software purchase, license fees, required hardware, installation, and integration can add up quickly. Some vendors offer bundle deals on hardware + software.
Payment processing – All debit and credit transactions come with a fee. And some POS providers make additional money by charging extra processing fees per transaction. These fees eat into profit margins.
Staff training – Don't underestimate the time and costs of training staff on a new POS solution. Complex systems require more training time.
IT maintenance – On-premise POS systems require retailers to handle IT maintenance, hardware/software upgrades, and data backups. Cloud-based systems remove this burden.
Ongoing fees – There are often monthly or annual fees for software licenses, support fees, payment processing, etc. Factor these recurring costs into your budget.
Added costs – Watch out for extra fees, surcharges, cancellation penalties, long-term contracts, and other sneaky ways some POS providers add to the total cost.
See also: How Much Does a Point Of Sale System Cost?
Clearly identify all one-time and ongoing costs during the research process. Obtain quotes with detailed pricing breakdowns from vendors. This helps small retailers select a reasonably priced POS system aligned with their budgets.
Security and Compliance
For any small business owner handling sensitive customer payment information, security is paramount when evaluating POS solutions. Here are vital factors to consider regarding data security:
Payment processing security – The POS system should be PCI-compliant and support top data encryption standards to process transactions securely. This helps mitigate cyber threats.
Data protection – Ensure the vendor has strict access controls and data protection policies for retail customer information stored in the POS. Vendor data security should align with your own policies.
Compliance – Beyond PCI compliance for payments, the POS system should also comply with regulations for your specific industry, like HIPAA compliance in health retail.
Cloud security – For cloud-based systems, carefully review security protocols like mandatory logins, data encryption, disaster recovery systems, and data center access controls.
Support – POS systems frequently require software updates and security patches. Ensure the vendor provides prompt support and maintenance.
Do not hesitate to thoroughly question POS vendors on their security infrastructure and protocols during the vetting process. A data breach resulting from an insecure POS system could be catastrophic for small retailers.
See also: PCI Compliance: What the PCI DSS v4.0 Means for Your Business
Vendor Selection and Support
In addition to product features and pricing, the POS vendor themselves is significant. Carefully vet potential vendors:
Company stability – Research POS providers to confirm they are financially stable companies that will remain in business long-term to support your system. Check for things like BBB accreditation, GlassDoor reviews, and other indications that the company is in good standing.
Technical support – Evaluate support response times, channels (phone, email, chat, etc), and available hours. Prompt and knowledgeable support is key.
Reviews – Check credible third-party review sites for detailed feedback from the vendor's small business customers. This provides transparent insight into the potential pros and cons of the solution.
References – Reputable POS vendors will provide references from retail clients you can contact to discuss their first-hand experiences.
Location – Consider geographic proximity for on-site installation, training, and support. Local vendors may provide more hands-on services.
Company culture – Vet the vendor company culture to ensure you're working with an ethical company you want to partner with over the long term.
Selecting the right POS partner that provides top-notch ongoing service and support is just as crucial as the technology itself for small business success.
Implementation and Training
Once you've selected your POS system, careful planning of the implementation and staff training process is key for a smooth transition:
Start slow – When rolling out a new POS, start slow with one location and limited staff before expanding. This allows you to work out inevitable kinks on a smaller scale first.
Customize before launch – Take time to customize interfaces, menus, integrations, and procedures before full launch based on staff feedback in initial small-scale testing.
Schedule training – Provide both initial and ongoing training to staff on using the POS software and hardware. Proper training improves employee confidence and satisfaction.
Get Support – Work closely with vendor support staff during implementation and have them train employees. Utilize their expertise to optimize the system.
Document procedures – Document all new policies, procedures, and instructions for staff reference after initial training, especially for seasonal employees.
Seek feedback – Have staff provide feedback during and after launch to identify additional training needs, customizations, and optimizations for maximum usability.
Be patient – Understand that employees will require adjustment to learn a new system.
With careful implementation planning and staff training, retailers can transition to a new POS system with minimal disruptions to daily operations.
Demo and Trial Options
The best way to evaluate a POS system is to see it in action via demos and free trials. Take advantage of the following:
Online demos – Many vendors provide video demos on their websites so you can get an initial overview of key features and functions.
Free trials – Many POS providers offer free trial periods of 1-2 weeks or longer so you can test the system hands-on. Make the most of this to evaluate the system in real sales environments with your data.
Pilot programs – For large multi-location retailers, piloting the POS at a few stores first allows you to assess suitability before a chain-wide deployment.
Attend industry events – POS vendors often showcase products through booths and presentations at retail industry trade shows and conferences.
Comparison chart – Compile detailed features and pricing comparison charts across top vendors to narrow down options.
Taking advantage of demos, trials, and pilots minimizes buyer's remorse and helps retailers confidently select the optimal POS system.
Must-read: Switching POS Systems – Signs It's Time for A New POS and How to Find the Right Solution
KORONA POS: An Ideal Choice for Retailers And QSRs
KORONA POS is the perfect point of sale system for retail businesses of all types, from liquor stores and pet shops to bike shops, dispensaries, and more. Its robust inventory management tools help you stay on top of your stock levels in real-time. The built-in gift card module allows you to create and redeem gift cards at no additional cost.
KORONA POS can integrate with any payment processor, so you can accept all major credit cards and contactless payments like Apple Pay. The system also seamlessly integrates with eCommerce platforms for unified online and in-store sales data.
With KORONA POS, you get the tools you need to efficiently run your retail business in one powerful, cloud-based platform. Contact us today to schedule a demo and see how KORONA can benefit your business!
Things To Consider Before Buying a POS System: Conclusion
By clearly defining their business requirements and evaluating options thoroughly, retailers can implement the best POS system to meet their specific needs while avoiding the pitfalls of making a poor choice.
Carefully weighing your business needs, features, technology, costs, security, vendor reputation, and implementation plan using the criteria above will ensure your investment provides maximum returns and sets your business up for lasting success.
Additional Point of Sale Resources You Might Want to Read
FAQs: Equipment Inventory Management
1. ​​What is equipment inventory management?
Equipment inventory management is the process of tracking and organizing a business's fixed assets, including inventory details, locations, conditions, and maintenance.
2. How do you maintain equipment inventory?
Use ID tags and assign equipment custodians
Maintain detailed asset registers with purchase dates, values, specs
Perform periodic physical inventory audits and cycle counts
Update statuses and conditions frequently
3. How do you organize equipment inventory?
Categorize by type, location, department, attributes
Sort digitally or use physical layouts optimized for access
Standardize documentation and naming conventions

4. What should be included in an equipment inventory?
Asset name and unique ID
Category and location info
Specifications like make, model, serial number
Purchase date, cost, warranty details
Condition, maintenance notes, status
Photos for visual identification