Last Updated: February 15, 2022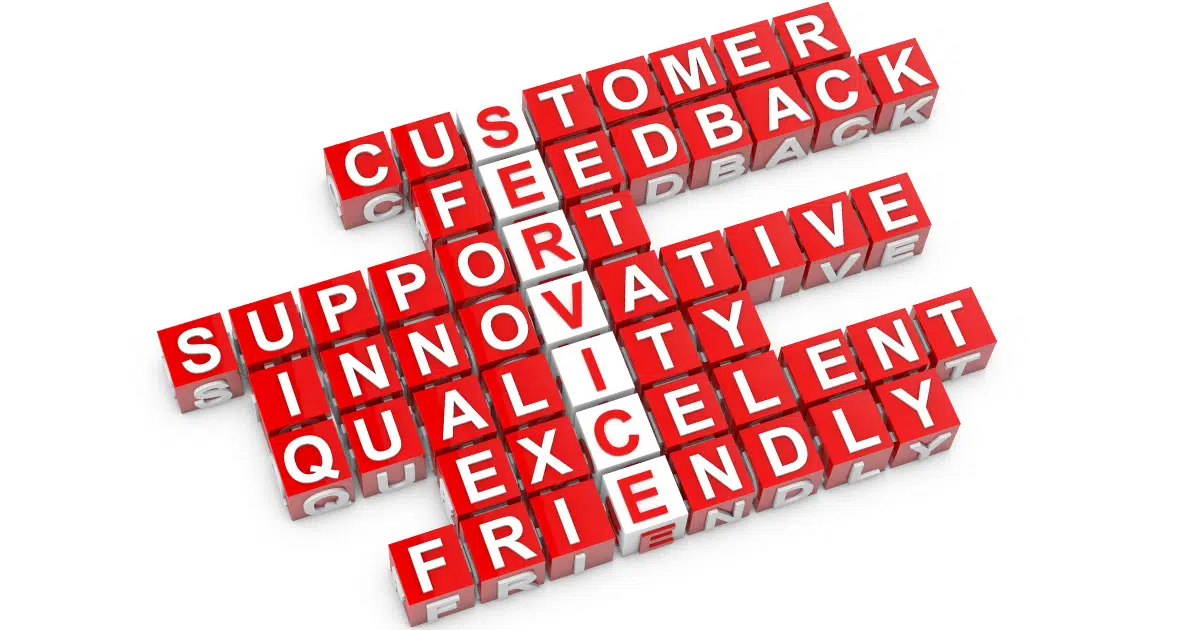 Generally, there is a strong correlation between the time a client spends in your retail store and the money spent. Of course, there are always shoppers who want to get in and out as quickly as possible, and it's important to keep them happy with a quick checkout process – you never want customers spending more time in your store due to poor layout or anything but the best retail POS system. But for those that are treating shopping as a more leisurely activity, you must offer some kind of added value in our shopping experience.
From your pricing strategies to your staff training, there are many ways to keep people in your store and boost your profits. Here are 4 ways explaining how to provide excellent customer service and keep your clients in your store longer.
1. Good Customer Care Means Improving Your In-Store Experience
Your retail space is precious, but that doesn't mean that every square inch must be devoted to product displays. Leave room to host in-store experiences like events, or product demonstrations. The more a shopper can try out a product prior to the purchase, the more likely they will be to buy it. Classes are another great way to keep clients in your doors.
People love to learn and it allows for a more personal connection with each customer. Also, consider adding relevant media to your store. Televisions are an old trick but still catch most people's eyes. Offer free Wi-Fi and add some charging ports to make your stop a more convenient one.
2. Add Some Comforts and Amenities
In addition to the amenities listed above, more and more retailers are taking comforts and amenities to the next level. Retail stores that attract families often offer kid's sections or play areas. Some even have short-term daycares. Even more stores offer food and drink. These can range from simple and complementary to full bars or restaurants. Start by offering free lemonade during the summer or fresh coffee on weekend mornings.
For larger retailers, look at what IKEA and Whole Foods have done. IKEA's meatballs have become a destination in and of themselves. Many Whole Foods now have affordable full-service bars and restaurants. Customers spend more time and money on location, and in the case of Whole Foods, perhaps get inspired to try a new recipe or buy a new craft beer. Additionally, think about the lighting, temperature, and smell of your retail space. Make it a pleasant escape from the world around you.
3. Change the Layout of Your Retail Store
Play around with different floor plans. Do you want a loop, grid, or open space? Where do you want your customers to look as soon as they enter or stand in line? What items are best to feature in your POS marketing area? Couple pricing strategies with new floor plans and keep track of what sells best in each scenario. Promotions are a great way to feature a certain product, but it must be visible and look enticing as well. Use your point of sale inventory data to help guide you through this process and find the best combo for your retail store.

4. Give Great Customer Service By Hiring and Training Well
Your staff is your most important asset in any retail store. Be sure to hire passionate employees who will represent you and your products well. More than any promo or display, your staff are the people who can really make or break a customer's experience and sway an eventual purchase. Train all staff on any new products and offer them free samples or discounts if they'd like to try something. It's easy to sell a product that you love. It's also critical that each team member know how to respond to any customer complaints.
Statistics on the Importance of Customer Service



How to Provide Excellent Customer Service with KORONA POS
Keeping a customer in your retail space for a few extra minutes can make a huge difference over a longer period of time. We like to focus on the small changes that can really have a great impact on your store's performance and this one is no exception. Pay attention to the details and always ask yourself what would keep you shopping. And if you're in the need of a new POS system, click below. Just like we talked about today, KORONA POS offers a free trial of any of our retail software. So why not give it a try?
Get Started with KORONA POS today!
Tell us a little bit about your business and explore all features that KORONA POS has to offer. And there's no commitment or credit card required.
Frequently Asked Questions About Customer Service
Why is customer service important?
When a business has outstanding customer service, customers will want to return to make more purchases and also recommend the business to others. This creates better success for growth in clientele and profits! However, when a business has bad or mediocre customer service, the business is a lot less likely to have much success. With there being so much competition in business, having great customer service makes one stand out from the others. 
How do you fix bad customer service?
Be personable and offer solutions for the issue to retain the customer. Sympathizing and taking the customer's complaint to better your business will help you with a negative experience. Always implement good customer service standards for your employees and hire wisely.