Updated: February 15, 2023

With less capital available to invest in a new retail store, small businesses must prioritize each expense, especially upon opening. In fact, many new SMBs don't make it through year one. But there are steps you can take to contribute to a successful start.
A great point of sale system is one of the most integral parts of your retail infrastructure. In this article, we will consider the merits of cloud-based POS for retail. businesses. When your POS is on the cloud, all of your data is stored in remote servers. This data can be accessed from any location with an internet connection. Updates can be seen in real-time, and the transfer of information becomes a whole lot easier. Cloud-based point of sale systems offer more reliability, flexibility, and security.
What Are the Different Types of POS Systems?
There is one major distinction in how a POS stores data. Data can either be stored on-site or off-site. Below is a look at the two options.
1. On-Site Servers
It used to be that all POS systems were run on a server that was physically stored within the premises of the building. Each terminal would run on the POS software, but a single server, usually somewhere in the back of the shop, would contain all of the data captured by the point of sale.
This means that all of the data can only be accessed from that single server. Though fewer new retailers are using on-site servers, there are some small businesses that continue to rely on this model.
2. Cloud-Based Point of Sale
Using a cloud-based POS system, the data is stored in remote servers instead. Some POS providers run off-site servers themselves while others pay a third-party. The actual hardware used with this system is typically exactly the same as that used with one using on-site servers: desktop, laptop, or tablet.
What Types of Businesses Can Benefit From a Retail Cloud-Based POS?
Typically, cloud POS systems are cheaper, faster, and more trustworthy than on-site servers. They also enable a retailer to access information from anywhere with internet access. On-site servers require that you be on the premises to retrieve any data. This can be a nuisance for business owners that prefer to work remotely or have multiple locations.
With a cloud system, you can update inventory, analyze sales data, run analytics, and do a whole lot more. There are also some specific benefits for different types of small businesses:
Convenience Stores and Quick-Service Shops
C-stores and QSRs typically have a massive inventory. Thousands of products can be very difficult to manage and keep track of. A POS in the cloud lets managers or owners access this from anywhere and keep an eye on the best-sellers. In a retail arena that relies on keeping productive items on your shelves, a cloud-POS helps make the decision-making easier.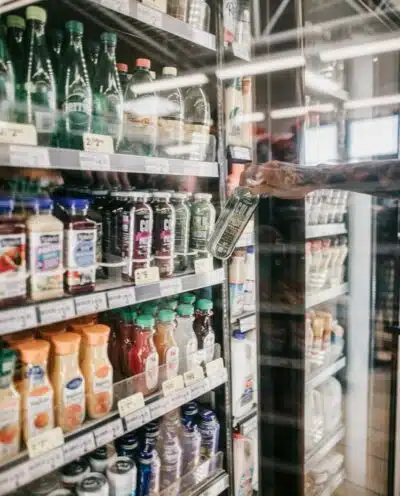 Amusement Parks and Museums
Theme parks and museums often have multiple verticals in one location. This means that you need a POS solution that covers your ticketing, membership, gift shop, kiosks, and small restaurants. Not only must the software be diverse. These businesses also cover a large area, and managers must be able to access data from any location within the park or museum.
Liquor Stores and Wine Shops
Many liquor stores have multiple locations. And between locations, they often carry different products at different prices. Without a cloud POS solution, inventory and accuracy can be a nightmare. Keeping this data in one remote server saves time, money, and a lot of headache.
What Makes a Cloud-Based POS System For Retail the Best Choice?
Your point of sale system is a critical purchase. Every part of your business is run through the POS. As such, investing in one that makes your life easier, not more complicated, is a must. So why is a cloud-based system the best way to go?
Add Mobility
Cloud POS systems let you ring up customers wherever you please. You can quickly add a tablet as another checkout lane or use your mobile POS (mPOS) to complete a transaction on the retail floor. All you need is a WiFi connection. This added mobility allows you to adapt to changes in traffic and keep the store running efficiently.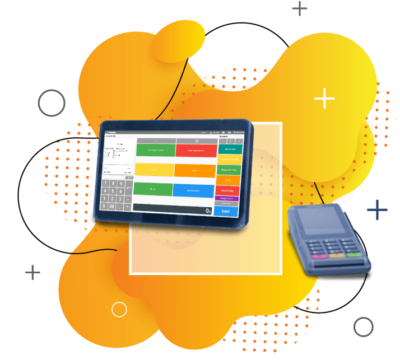 Add Convenience
As we mentioned earlier, your data and information can be accessed from anywhere in the world as long as you have an internet connection. This means you can conduct business and make important decisions no matter where you are. You're no longer limited to the constraints of being on store premises to monitor and manage your retail company.
Add Space
You have space-saving options with a cloud POS. Not only can you use tablets as a mPOS, but you also don't need huge desktops at each counter if you don't want them.
Additionally, you don't need that on-site server. This can take up a lot of space. And in an industry where space is a premium, saving your office for more important things can make a huge difference.
Add Security
Cloud-based systems come with additional security features. Using Amazon Web Services or something akin, you're afforded the best data security in the world. An on-site server can easily be compromised by a virus or cyber threat. This is not the case with cloud-based data, which uses multiple steps of authentication and encryption.
Add Up-to-Date Software
Your cloud POS software should be a software-as-a-service (SaaS). This means that for a flat monthly rate, you are guaranteed the best software available. Any updates are automatically done in your system. Prior to this, software updates would quickly antiquate your POS, meaning you'd either run on dated applications or have to spend thousands of dollars multiple times per year to keep up with the latest.
Add Reliability
If your point of sale transactions are kept in the cloud, that means that no transactions will ever be lost because of a faulty internet connection. With KORONA POS, even if you run into connection issues, your system will queue transactions to be pushed through as soon as the internet is restored. Also, disasters, such as fire, theft, or hardware crash cannot destroy your data in the cloud.
Add Aesthetics
Cloud systems allow you more flexibility with your hardware so you can keep your terminals looking fresh and sleek. This means your POS area can fit the aesthetic of the rest of your store instead of standing out as clunky and dated. With tablets, you don't even need a POS area at all if you so desire.
Is KORONA a Cloud-Based POS System for Retail?
Absolutely!
All of the features mentioned above come with your monthly KORONA software subscription, starting at $59/month. On top of that KORONA has a few unique cloud POS features:

Advanced Analytics and Reporting
KORONA has powerful back-office capabilities, giving you digestible and actionable business advice with just a few clicks. You can print reports using different key performance indicators (KPIs), run inventory analysis, and easily manage basic menu and layouts.
Critical Software Integrations
KORONA integrates with powerful loyalty programs, accounting software, and eCommerce platforms, giving you the tools you need to take your business to the next level.
No Contracts or Credit Card Processing Agreements
You get all of that without having to sign a burdensome contract. Your KORONA subscription is strictly month to month. You should never have to get stuck using a POS that isn't working for your business.
Plus, KORONA is NOT a credit card processor (check out our blog explaining it all). You'll never be locked into inflated fees. Instead, you have the freedom to choose any credit card processor you'd like.
24/7 Included Support
KORONA will walk you through every step of the installation process and training. It has an intuitive interface, making staff training easy. At the same time, back office tools are powerful and extensive, and we're here to walk you through each feature so you can take advantage of them. And once you're set up, our local team is here 24/7/365 by phone, email, or chat. The best part is that it's unlimited and all included in your monthly plan.
We have a free trial of the software available so you can see for yourself what makes KORONA the best all-in-one POS solution out there. Click below for more!
Get Started with KORONA POS today!
Tell us a little bit about your business and explore all features that KORONA POS has to offer. And there's no commitment or credit card required.