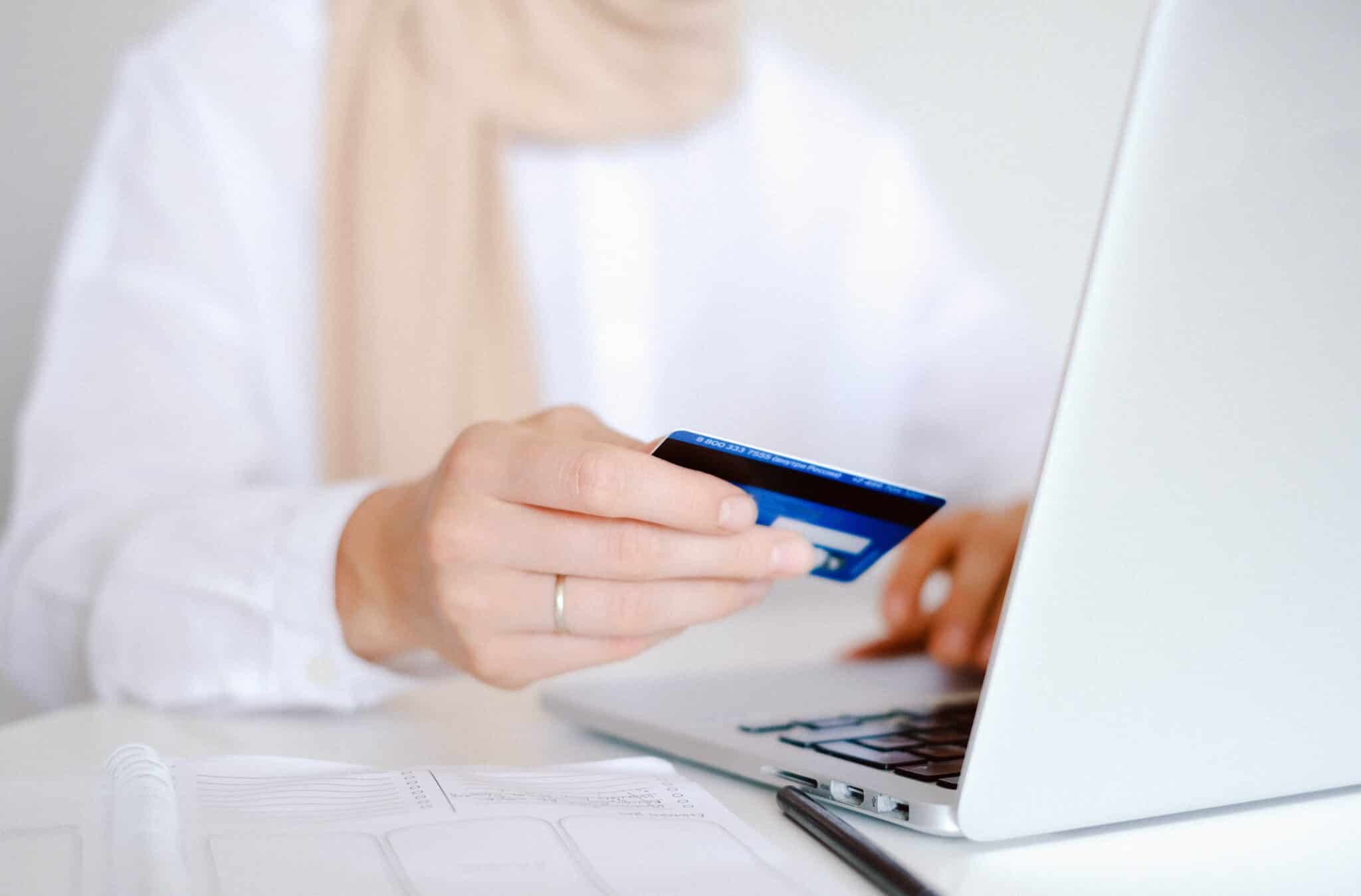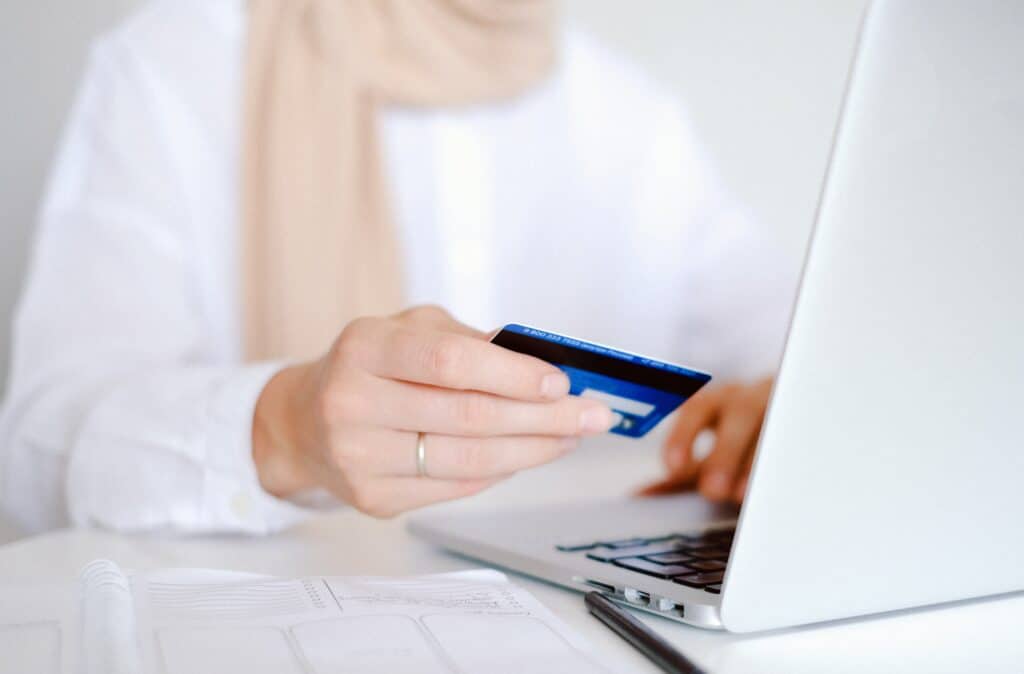 As eCommerce grows rapidly, so do customer expectations. In a short time, the eCommerce website has gone from being an optional add-on to the central element of any retail system.
Bridging the gap between offline and online shopping has emerged as one of the first steps to omnichannel success. With this new environment, separating your existing physical store from your eCommerce site no longer makes sense.
By integrating your eCommerce and point of sale system, you can extend your website's existing functionality and attract a broader audience to your brand. This article discusses the benefits of eCommerce POS integration and how to integrate a point of sale system with your website. You'll also learn more about choosing the best POS software for your business.
Table of Contents
What Is eCommerce POS Integration?
An eCommerce POS integration is a solution that provides a simplified connection between your eCommerce platform and your POS system. In other words, your online and physical store POS systems are synchronized through a different platform or plug-in.  This synchronization allows you to extract detailed data from the system in real-time and process transactions and orders across online and offline channels. It also provides automatic inventory updates for in-person and online sales and offers a centralized solution for online and offline transactions with various payment methods.
See related: A Guide to Contactless and Mobile Payment for Retailers: 7 Common FAQs.
How Can an eCommerce POS Integration Help Your Retail Business?
The advent of the COVID-19 pandemic has spiked online purchases. eCommerce sales are expected to reach $6.5 trillion by 2023. What's more, 63% of purchase journeys begin online. Whether a person ends up buying from an online or a brick-and-mortar store, most initial research begins in a digital environment. That's why businesses must have a solid online presence. For clients with offline and online stores, eCommerce POS integration is a vital component for several reasons.
Integrating your POS and eCommerce site means having a holistic view of your customers and business. Inventory, orders, gift cards, metrics, sync up, giving your customers a seamless omnichannel shopping experience and your team a complete overview of your sales performance and customer journey. Here are some other benefits of eCommerce POS integration:
Offer cross-channel promotions and discounts
Many eCommerce platforms make it easy to enable promotions within their own systems, but integrating a point of sale system goes beyond that. A retail system that seamlessly integrates eCommerce and point of sale can do a whole lot more:
It enhances the opportunities for customer engagement in your loyalty programs and your ability to inform them of special offers (with flash sales, for example). The solution offers different strategies to expand your customer base and entice customers to shop on both channels:
Set up and apply discounts across online and offline channels

Suggest promotions and coupons automatically at checkout on point-of-sale and websites

Collect and use loyalty points for online and offline orders

Purchase and redeem gift cards at online and offline stores
In addition, you can also gain insight into the success of the promotion through analytics data. Such data can be broken down by individual location or as a business as a whole, allowing you to see at whatever level of granularity you'd like.
Enable in-Store returns and pickups
With online shopping booming, giants like Amazon have pioneered express delivery. For eCommerce stores whose sales volumes don't yet match Amazon's, the optimal solution is to offer online customers the option to pick up their orders at a brick-and-mortar store. Ultimately, eCommerce POS integration turns your physical store into an order fulfillment point for your online customers. By offering the ability to pick up orders and make payment at the point of sale in a nearby store, you reduce shipping costs while increasing customer satisfaction. It's also a way to encourage customers to make impulse purchases once inside your physical store. In addition to those benefits, you can also allow your customers to return items purchased online to your physical store. You can also add a map with store locations on your site and display the availability of products in your physical stores. The ultimate goal is to improve the customer's shopping experience.
Leverage better customer data and insight
Integrating point of sale and eCommerce solutions means bringing all your customer data into one place. However, if your POS and eCommerce site are not integrated, you must manually reconcile your data records and analytics. Not only is this process time-consuming, but it increases the likelihood of errors during the replication process.  A successful eCommerce point of sale integration automates this work and allows you to view the data holistically. In turn, you'll gain a more comprehensive and insightful view of offline and online customer behavior and when they overlap through enhanced analytics capabilities. For example, you can determine the cart abandonment rate in your online store and implement a strategy to improve your eCommerce conversion rate. You get more precise information about your customers' preferences and buying habits.
No more manual data entry
Integrating an eCommerce point of sale system saves you from manual data entry. Managing your product information in one place and not having to update it yourself is a huge value-add. If the point of sale system synchronizes the online order information (or vice versa), you will no longer have to harmonize the data.
The integration reduces your valuable time and effort so you can focus on your business. When employees handle orders manually through uncoupled point-of-sale systems, it leads to a natural delay between when the customer orders and when the order is actually placed. However, when you couple your eCommerce platform with your point of sale, orders are processed and sent to shipping immediately, making the customer's shopping experience much better.
What Are The Essential Features To Look For In An Integrated eCommerce POS system?
Before selecting a point of sale system to couple with your online store, consider the following features:
Promotions and discounts

Accounting integration

Employee management

Refunds and returns

Tablet compatible

Payment integration for online and mobile payments such as contactless card processing and Apple Pay

Email marketing integration

Loyalty integration

BOPIS or curbside delivery

GMROI reports

Payment plans
What POS System Should You Choose For Your eCommerce POS Integration?
Choosing the right POS system for your business depends on several factors. It's essential to determine your business needs and then, based on those needs, look further into a POS solution that is right for you. Perhaps you already have a POS system and eCommerce software that you want to work with. Or maybe you're starting from scratch. Either way, you need to consider your options first. Reviews in trade publications and websites like Capterra are good places to start. Talking to other business owners with similar businesses is a good idea. Don't hesitate to hop on a call for demos with many POS providers. It's time-consuming but worth it. This allows you to explore the options available and ask any questions or concerns you may have until you find what's best for you. Although there are many POS solutions in the market, some popular examples of POS systems, such as KORONA POS, Toast, Shopify POS, Square, Lightspeed, Erply, etc., are known to be highly sophisticated.
A must-read: POS System Buyer's Guide: Questions Every Retailer Should Consider
KORONA POS: Best Retail POS Software For Retail Stores
Your industry can also influence your decision in choosing a POS system. If you own a retail store, retail chain, or franchise, KORONA POS software is one solution that may be right for you. KORONA POS is specifically designed to meet the needs of the retail industry, including offering retailers a robust eCommerce solution through WooCommerce. It brings the best of both worlds, connecting your eCommerce site with KORONA POS software. This allows you to manage all aspects of your physical and online store from the back office of your POS.
In addition, depending on your type of business, KORONA POS allows you to require buyers to provide age verification before proceeding to your site. This feature benefits liquor stores, vape shops, or cannabis store owners. Plus, custom web store design, seamless checkout experience, automated promotions, advanced SEO optimization, and a whole lot more all combine to offer users a truly powerful and integrated eCommerce experience.
You may also want to read: Cannabis Tech Solutions: The Software Behind Retail Dispensaries
In addition, KORONA POS allows you to charge for shipping online orders or waive the cost of pre-orders when items are picked up on-site. Learn more about KORONA POS's benefits by clicking on the button below.
How To Proceed With An eCommerce POS Integration?
There are a few important points to consider if you want to integrate a point of sale into your website successfully.
1. Data transfer
Transferring data from your existing POS and/or eCommerce store will be a logical first step if switching vendors rather than upgrading a current system.  Be sure you have granted access to your new system to the appropriate parties and have all necessary notifications in place.  This could also be an opportunity to verify that your eCommerce platform and retail store are using unified SKU codes and that everything is consistent with your accounting software reports. Your unified store and customer data can then be passed from one system to the other. Data transfers with KORONA POS take a matter of minutes.
2. Product Web Images and Descriptions
You may need to re-catalog your existing inventory, depending on the system you are currently working with. Be sure to update and monitor your product listings within the framework suggested by your eCommerce solution. This means paying attention to suggested image specifications (file size, type, and dimensions), word counts, and consistent product naming and tagging schemes.
3. Web page speed
There is nothing more frustrating for users than a slow or clunky online store. An eCommerce site that is too slow will only turn off shoppers, resulting in a very high bounce rate. For instance, if your product pages don't have an LCP (Largest Contentful Paint) of less than 2.5 seconds, you could lose a significant percentage of your business. Image size and file types can also have a considerable impact. It may also be a deeper problem with your site host or web page code. Luckily, using an integrated system with KORONA POS takes care of all of this for you. The SEO-optimized solution ensures that your website follows all of Google's latest best practices.
4. Sales reporting
​​Your new integrated POS system will provide a POS report that includes both retail and eCommerce stores. Make sure you understand how this works and how it differs from your current checkout system. Review this data often, as it provides insight into customer behavior and can help you better understand your cash management and align your business strategies.
5. Email marketing integration
Many retail point of sale systems now have built-in email marketing features, typically through integrations. This feature ensures consistency with your ability to send and track promotions and discounts to your customers easily.
Retail POS and eCommerce Webstores
In a nutshell, an eCommerce POS integration aims to provide a better customer experience to your customers. Customer satisfaction is at the heart of retail and eCommerce. And no matter how you look at it, eCommerce POS integration improves the customer experience in many ways. It also saves employees time.  Staff can now focus on the customer experience (both online and offline) instead of performing tasks such as manual data entry, managing inventory, tracking different promotions, or designing separate marketing campaigns. 
It gives you insight into your inventory and customer habits. With good, consolidated data, it's easy to streamline the customer experience across your online store and physical locations.  It creates a consistent and seamless brand experience. Your online orders and offline channels should be part of the same overall brand experience. Your eCommerce platform is a separate part of your store, not an additional option. Customers can explore both during their decision-making process – and not be confused by conflicting messages or pricing.
Get Started with KORONA POS today!
Tell us a little bit about your business and explore all features that KORONA POS has to offer. And there's no commitment or credit card required.
FAQs: eCommerce POS Integration
How do I integrate a website into my POS system?
There are some very important factors to consider when setting up an eCommerce POS integration. These include data transfer, product descriptions on your website, site speed, sales and inventory reports, email marketing integrations, and scheduling regular inspections of the online store. 
Do you need a POS system for an online store?
You need point of sale software to be able to accept online transactions. However, you do not need point of sale hardware to help you accept payments, as the transactions will be made through your eCommerce site.
What is POS integration?
An integrated point of sale system combines hardware and software that helps businesses process sales and payments and manage inventory, employees, and customers. For companies that have both an online and a physical store, the eCommerce POS integration allows you to synchronize your store information and enable customers to have a seamless shopping experience.
Does my business need an eCommerce integration?
Integrating eCommerce operations with your brick-and-mortar sales will allow you to reach a broader audience and sell more. But If you choose to only sell in person at a brick-and-mortar store, you don't need an eCommerce integration.