Last Updated: March 8, 2022
As we've talked about plenty of times before, a point of sale system that is a seamless part of your business is necessary. And one that helps your business succeed and grow is even better. A cloud-based POS is becoming the norm rather than the exception, but what else can your point of sale offer?
You'll find essential POS system features such as inventory counting, various store reporting, payment options, and ease of integration that will allow your business to run smoothly. Below, we'll look at a handful of additional features for your retail business POS system.
12 Key Features of a Good POS System Your Business Must Have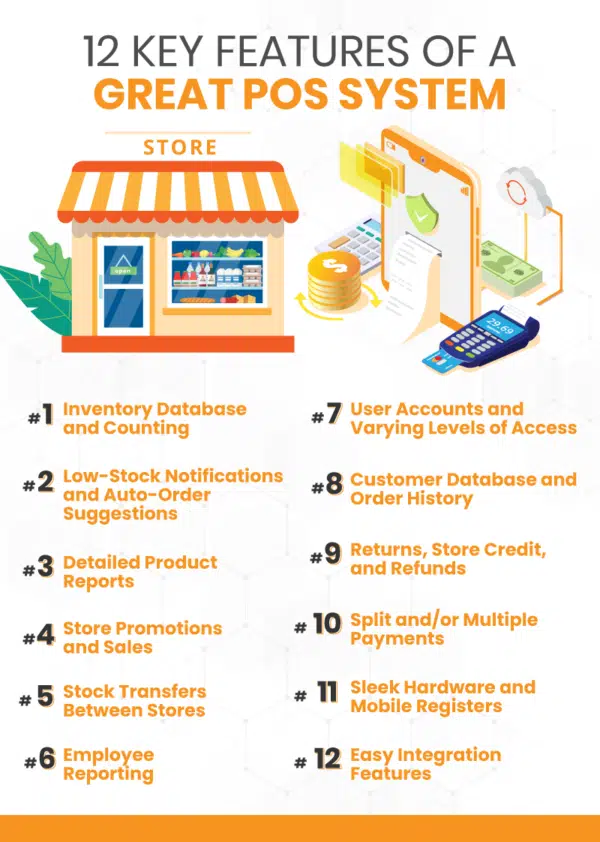 1. Inventory Database and Counting
Accurate inventory is critical for a business to run smoothly. Historically, it's also been a major source of headaches for most businesses. A great POS system can alleviate most of this. Retailers make fewer mistakes with cloud-based inventory integrated into your POS. This can be done offsite and offline, adding some important flexibility.
2. Low-Stock Notifications and Auto-Order Suggestions
Let technology help you with some of the smaller things so you can focus on the bigger issues. You can use your POS to notify you when a product is getting low and even suggest certain orders to refill the product. This helps ensure that you're never out of your best sellers.
3. Detailed Product Reports
Knowing how much to order at any given time is best determined by customizable product reports. This can highlight what sells best or worst, at a certain time of the day, week, month or year. In addition to aiding with ordering, it can be a guide for store promotions or sales.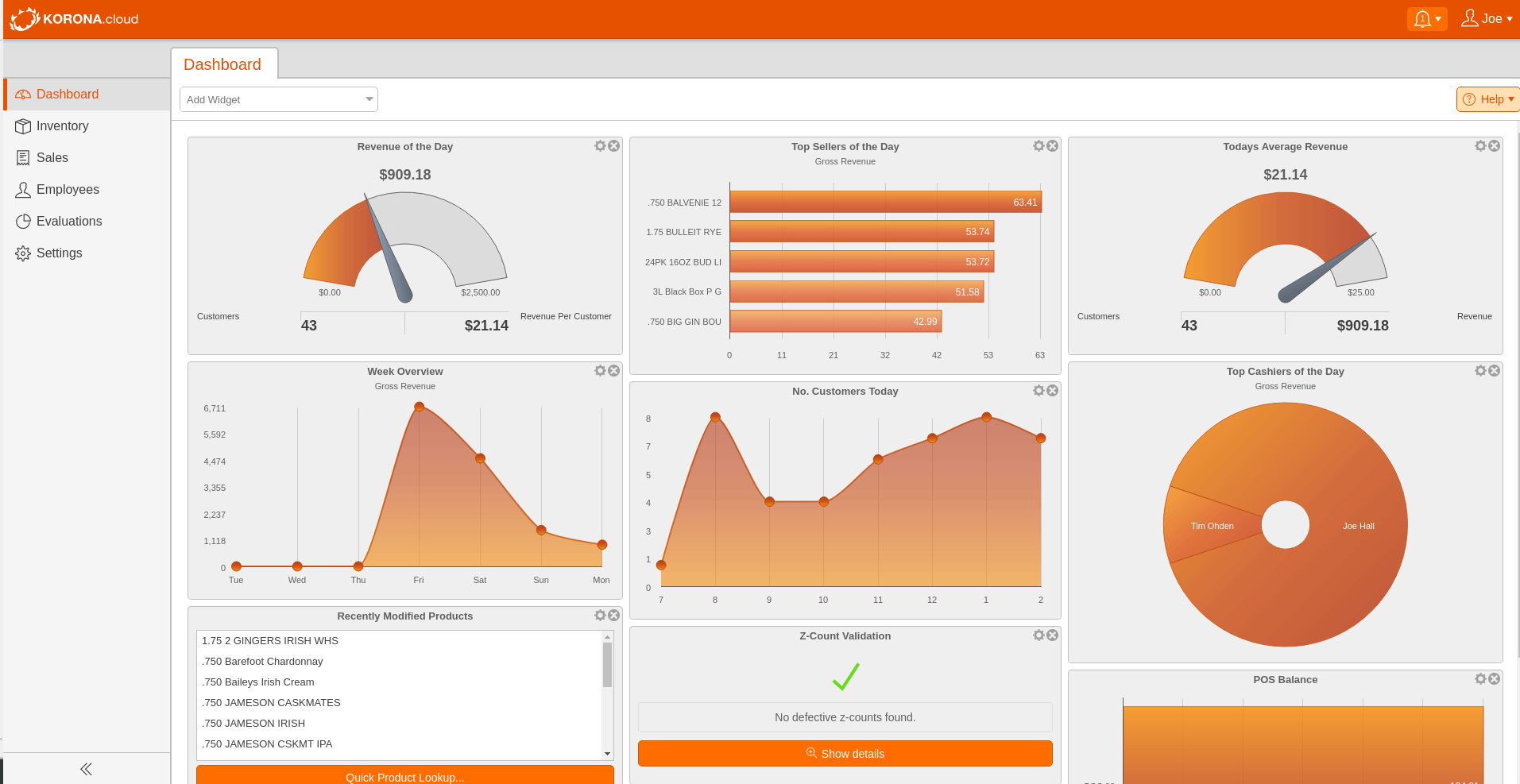 4. Store Promotions and Sales
After analyzing the product reports, determine what products you might want to promote and integrate the discounts easily into your POS system. Make sure your POS can do this in bulk as well. You shouldn't have to make price changes to each individual product. Let this POS system feature save you crucial time on menial tasks.
5. Stock Transfers Between Stores
Speaking of menial tasks, if you have multiple stores, you know how frustrating and confusing inventory can get if you move a product from one to the other. It shouldn't be. A POS system integrated between stores allows you to easily track inventory that moves from one to another.
6. Employee Reporting
Your point of sale can also track employee productivity and sales. Detailed reports should be able to clearly highlight exactly what an employee sold, including the average price per customer and transactions per hour. This is a useful tool for giving concrete feedback to your staff.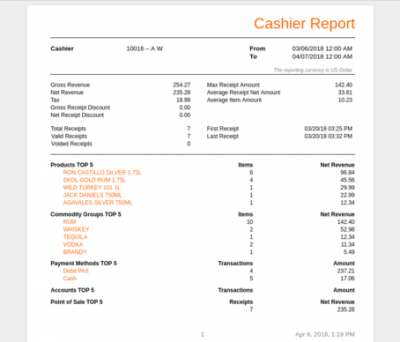 7. User Accounts and Varying Levels of Access
Unless you run a one-man/woman shop, you'll have to have employees working your registers. You should be able to customize levels of employee access to certain tools and reports. Too often, a new employee and a veteran manager have the same access. This can lead to costly errors and sometimes theft. Your POS should protect your business.
8. Customer Database and Order History
Not only is it important to keep up with your staff, but it is also crucial to understand exactly what your customers want. You can do just that with a customer database that clearly shows what your regular customers are and aren't buying. Consolidating this data can help you strategize marketing and merchandising. This feature also allows customers to return items without receipts, keeping your best clients trusted and happy.
9. Returns, Store Credits, and Refunds
In addition to returns being a stress-free process for customers, they should be easy for you as well. Your point of sale should return the items to your inventory and allow options for you to offer a cash or credit return, store credit, or swap for another product. We all know how frustrating it is to jump through hoops to make a return. Set your business apart with an easy return policy and procedure.
10. Split or Multiple Payments
Make your life easier and transactions faster with options for splitting payments or accepting multiple forms of payment per transaction. Customers may want to partially pay with a gift card, or split payments between cash and credit. This should be easy for everyone and never hold up your line.
11. Sleek and Mobile Registers
Not only should payment options be varied and seamless, but the registers themselves should look the part. Perhaps your retail space would benefit from mobile registers. If you have a stationary point of sale, make sure it fits your design and decor. A front-facing screen is always a nice feature as well. Always spend some time with your merchandising and merchandising around points of sale.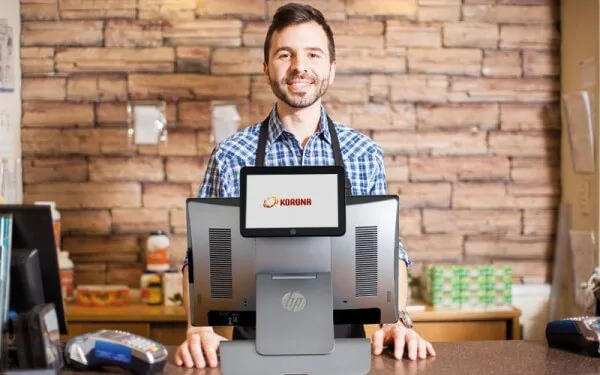 12. Overall Ease of Integration
Lastly, your point of sale must integrate smoothly with its built-in features as well as with third-party software. For instance, changes made to your inventory should automatically update at your registers so employees are kept informed in real time. Third-party software should also be available for more niche features. Advanced loyalty programs, accounting software or label printing are a few examples of the kind of POS software that should be easy to integrate with your system.
Conclusion on POS System Features
Gone are the days when retail owners have to choose between systems lacking such essential POS features. An adequate point of sale should have all of these. Importantly, it should be flexible and adapt to your business. Compatibility with outside POS software is a key feature of a good POS system. Let us know if you have any questions about what KORONA POS can do and how we can help make your life a little easier and your business grow.
Read More: 26 Must-Have Retail POS Software Features For Retail And SMB Owners
Get Started with KORONA POS today!
Tell us a little bit about your business and explore all the features that KORONA POS has to offer. And there's no commitment or credit card required.