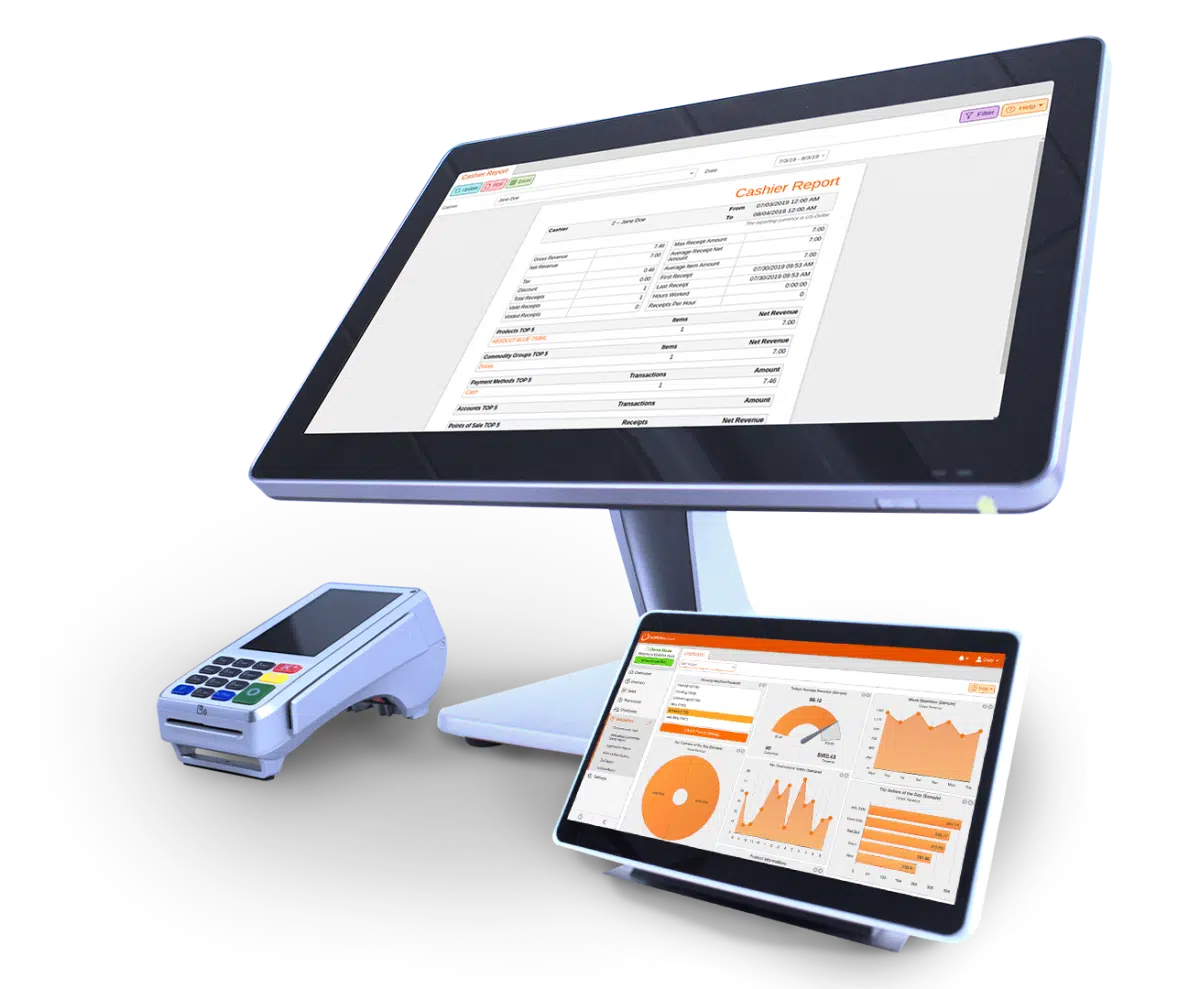 A retail point of sale is no longer a simple cash register. Modern, cloud-based POS software includes features that help optimize just about every aspect of running a brick-and-mortar or online shop. Therefore, investing in the right type of point of sale is one of the most important decisions for starting or continuing a successful retail business.
With the right technology, your POS will optimize your company's efficiency and help ensure longevity. There is plenty of competition in the world of point of sale providers, and, therefore, a lot of options. Before making any decision about which company or package to go with, it's important to investigate exactly what they offer. Here are 10 questions to ask about POS systems when shopping for a new one:
How Much Does A POS Cost and What Is the Payment Structure?
Writing a budget and including it in your business plan is hard work. Underestimating your costs due to hidden fees and confusing language can throw off your bottom line in the long run. Try to get a realistic quote for monthly or annual POS costs.
Most POS companies will offer tiered pricing plans. These plans vary based on the size of your business, amount of locations, integrations, tracking, and more. Take care to compare all available options on the market depending on what your business demands. For a look at KORONA POS pricing levels click here.
Additionally, you'll have to decide between on-premise and software-as-a-service solutions. On-premise solutions involve the business buying the software licensing and hardware outright. Cloud-based solutions, instead, come at a monthly fee. Most modern solutions are cloud-based. And while they come with continual costs, they also include software updates, customer support, and a guarantee that you're always getting the latest technology.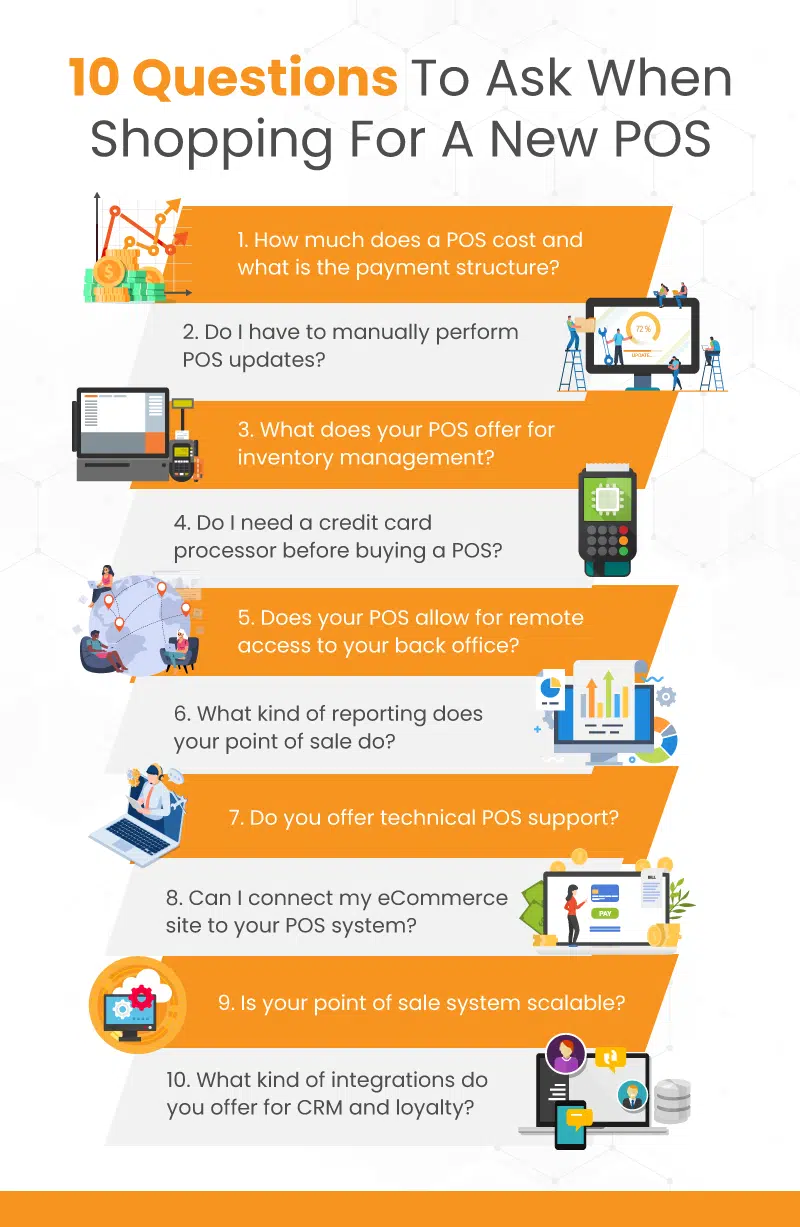 Do I Have To Manually Perform POS Updates?
Old school "legacy" point of sale systems often require painstaking and costly manual software updates or come with no updates at all. Fortunately you don't have to deal with this headache anymore. As we mentioned above, modern points of sale operate on a software-as-a-service model (SaaS). This means you pay monthly fees to the provider and they take care of all of the rest.
A smart POS like KORONA POS will automatically update your software several times per year when your retail location is closed overnight. We will always give you a heads-up to ensure that your service won't be interrupted. These updates mean that your point of sale software is always up-to-date with the latest security, payment processing, reporting, and other features.
What Does Your POS Offer For Inventory Management?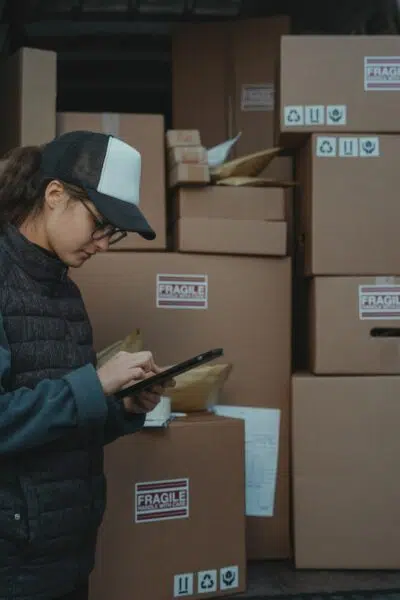 A great point of sale system will offer built-in inventory management to make sure that you always know exactly what levels of stock you have across all products. From the moment you receive your stock from your suppliers you should be able to input inventory data into your system via mobile app, point of sale, or back office. Even if you have large format spreadsheets from your wholesalers, KORONA POS product specialists will help ensure that you can import vendor lists in any format.
Once those products are entered into your system, KORONA POS will keep track of their location and counts via a perpetual inventory format. This omnichannel format keeps track of your sales and returns through all sales channels, including any eCommerce channels, so that you can be notified when you need to reorder specific items. Too many products to deal with? No problem, KORONA POS offers an automated predictive reordering system so that you don't have to worry about stockouts. Your Content Goes Here
Do I Need A Credit Card Processor Before Buying A POS?
You don't need a payment processor before buying a POS. However, if you already have a processor that you work with, you won't be able to keep using them if you choose certain point of sale systems. Some POS solutions offer what seem like amazing sign up deals and low monthly fees, but hidden behind these attractive offers are expensive, rigid, and non-negotiable payment processing fees.
KORONA POS is credit card agnostic. This means that if you are an established retail business with a great payment processor, you can keep that relationship going. Our tech support team will ensure that your credit card processing set up works seamlessly with our software.
On the other hand, if you are a new business looking for the best POS system, opting for KORONA POS means you can shop around for the lowest credit card fees available. We have no limits or no parameters for which payment processor you can choose!
Does Your POS Allow For Remote Access To Your Back Office?
Legacy point of sale systems that require large hardware devices storing data in-house are a thing of the past (or at least they should be). With the bandwidth capabilities and the vast array of web applications and software services now available, retail POS systems are usually now cloud-based. Therefore, before you choose a point of sale provider, make sure that you can monitor all of your retail sales data remotely.
Read also: Future Of Cloud-Based POS: Trends in the Point of Sale Industry
With KORONA POS, you can access all of your back-end software to monitor your brick-and-mortar locations from the comfort of your home or while on the go. If you run more than one retail location, you can easily keep track of all activities across multiple stores, allowing you to quickly react to any situations that need to be addressed.
What Kind Of Reporting Does Your Point of Sale Do?
A powerful, robust POS comes with built-in analytics and reporting capabilities. These include inventory tools like ABC analysis to show you what products are doing the best and which are struggling. KORONA POS offers a fully customizable KPI dashboard so that you can choose which indicators you want to monitor for your business.
In addition, end of day reports include information about every action taken by employees during that business day. The ability to review these employee actions helps reveal irregularities regarding cash reconciliation or misuse of voids. These tools help illuminate performance levels in all aspects of your business, acting as an ongoing self-audit system driven by actionable data and in-depth analyses.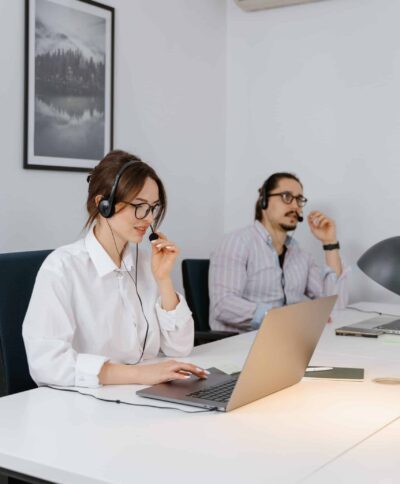 Do you offer technical POS support?
Many point of sale providers purport to offer 24/7 technical support. But often that means email correspondence only, long hold times, or extra fees. A great software provider should provide hands-on assistance whenever their customers need it. Be sure to verify that this support is included in your monthly SaaS subscription.
The support team at KORONA POS is always there to answer the phone and offer in-house customer service. All of our support staff have extensive experience and working knowledge to help troubleshoot or explain any hiccups you run into, whether you are setting up, trying to generate reports, having trouble completing a payment, or any other issue you might run into.
Can I Connect My eCommerce To Your POS System?
Since the start of the pandemic, alternative avenues of shopping, like buy now pick up later and curbside pick-up, have become increasingly popular. Opening up as many channels as possible to increase your sales is an obvious benefit for any retailer. Consequently, pairing a strong, synchronized eCommerce platform with your point of sale is imperative.
Smart omnichannel retail means that your POS data will be fed with all of the data from your eCommerce sales. It also means that your inventory levels will be automatically updated across all channels in real-time. KORONA POS offers custom eCommerce solutions for retailers. Our integration through eCommerce offers businesses complete websites with no need for developers.
Is Your Point Of Sale System Scalable?
One of the advantages of cloud-based systems is that they are meant to encourage scalability and serve multi-location businesses. Essentially, all you have to do as a business owner is quickly set up your hardware and log into your system. Then, your separate units and locations will be automatically linked together.
KORONA POS is fully scalable, offering multi-location inventory management and promotional discounts that, depending on your needs, can be catered to specific stores and regions or applied to every location. Similarly, the system can seamlessly and automatically generate dozens of unique reports, allowing you to make more informed decisions for your business.
What Kind Of Integrations Do You Offer For CRM And Loyalty?
Software integration is a huge aspect of modern day POS. Choosing a system that works seamlessly with all additional applications makes running your business operations that much easier. Some of the most utilized types of integrations are customer relationship management, loyalty, employee scheduling, and accounting.
For retailers, loyalty is the most important. It's no great secret that acquiring customers is one of the biggest challenges in the retail industry. Hence, making the most of your current clientele will increase your sales. KORONA POS integrates with various CRM and loyalty programs across different sectors, including bLoyal, Astro Loyalty, Bottlecapps, and springbig. Utilize your sales data to tailor your marketing to specific clientele and keep your customers coming back.
KORONA POS Offers The Best In The Business
With the fastest and most reliable cloud-based point of sale in the industry, KORONA POS offers the best choice for your retail brick and mortar shop. We offer all of the best integrations across a wide array of retail industries, with fully customizable workflows and key performance indicators. Best of all, we are credit card agnostic, meaning you can choose whichever credit card processor makes the most sense for you. Give us a call today to learn more about our product and schedule a demo!