Updated: October 4th, 2022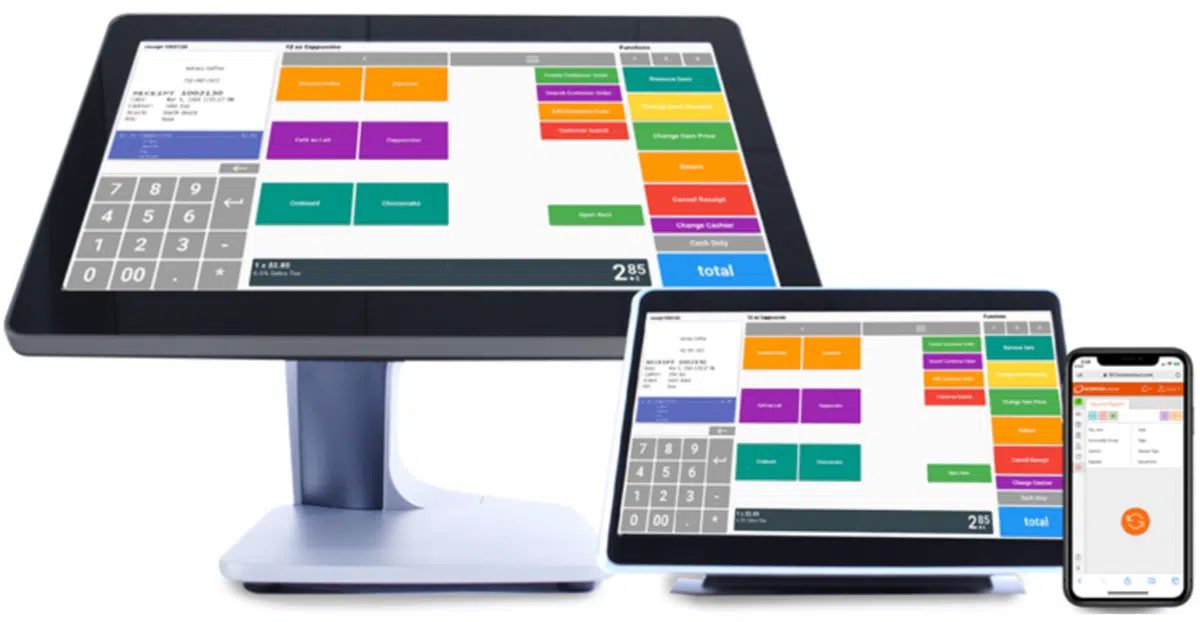 Making big changes to your small business is always stressful. You have enough to worry about, and it's understandable to put some issues on the back burner. One potential change that might not be as tedious or expensive as it seems is upgrading your point of sale system.
Too often, retailers find their POS to be more of a hindrance than an aid. It should be anything but that. In fact, the right POS software solution might assist your business in ways you never knew possible.  A retail point of sale system should provide be fast, efficient, integration-ready, and equipped with built-in sales and inventory analysis to provide key insights about your business performance. Keeping those attributes in mind, here's how to choose a POS system that is best for your small business.
What Makes A Good POS System: Inventory Management
Maintaining optimal levels of inventory is a delicate dance. Too much can hurt your available capital and cash flow; too little can lose you customers and help your competition. Yet many small businesses are using dated inventory management tools or even none at all.
With a cloud-based POS system, inventory is be updated in real-time, orders are set automatically, and products can be managed and organized in bulk. Moreover, each of these inventory management features can be used for multi-store operations with a centralized back office. Nearly 30% of small businesses still use a pen and paper for inventory or simply keep no inventory at all. Stay ahead of the game with automated features and widgets that deliver accurate counts, and free up time and labor costs so you can turn your attention to other aspects of running your business.
Point Of Sale Product Reporting
A great inventory management system must also generate smart product reports. Without them, it can be difficult to analyze which products are really padding your bottom line. A broader understanding of sales patterns allows you to implement smarter pricing strategies, product placement, and advertising.
If you are dealing with insufficient or non-existent product reports, it's time to think about another POS solution. The ability to categorize sales by item, department, employee, or tender type are just a few of the ways that detailed reports can highlight who's selling and buying what. KORONA POS comes with a fully customizable key performance indicator (KPI) dashboard. Easily monitor multiple aspects of your business health so that you know exactly where you can improve.
Employee Management Software
Product reports can also pinpoint specific employee sales, allowing you to better gauge individual performance. Such definitive data can help drive sales incentive programs, and aid managers in determining which staff members need more training. In addition, your point of sale should be able to manage clocking in and out, consolidated labor reports, shift summaries, varying levels of access, and theft management. With a solid and robust POS, employee management features can save you time and money, and help employees reach greater potential.
Seamless POS Integration Capabilities
One of the most important elements that modern point of sale systems offer is diverse software integrations. These integration areas range from accounting and eCommerce to email marketing and loyalty programs, to name a few. If different aspects of your business aren't communicating you will inevitably lose precious time and money.
Instead, your POS should integrate with various aspects of your business to help streamline processes and communication. KORONA POS is integration ready. Whether you are running a winery, convenience store, or coffee shop, our retail point of sale works seamlessly with all of the best software to optimize your stores efficiency.
How To Get A POS System You Can Trust: 24/7 Hands-On Customer Support
Do you have 24/7 customer support? Do you have to pay additional fees for your support? Minor confusion is sometimes unavoidable with your point of sale system, especially shortly after setup or in large-scale operations. In fact, with an advanced system, you will likely have several questions right off the bat.
Answers to these questions (and any others going forward) should be included in your subscription. Add to that, email and chat support options, with comprehensive online manuals. KORONA POS provides in-house, prompt customer service from technicians that know our software inside and out. Avoid missing out on any customers or sales due to troubleshooting issues with a team that is always there to support you.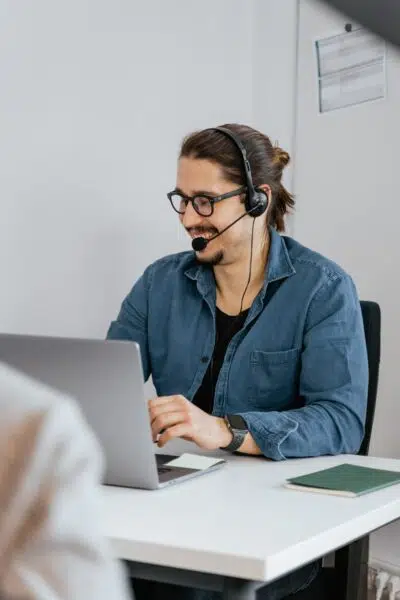 Point Of Sale Speed And Reliability
Have you ever experienced a backed-up line of angry customers who've been waiting for too long? A slow POS can cause processing issues and unacceptable wait times. This leads to an eventual loss of business and an outrageously stressful situation as the business owner or manager.
Make sure your retail POS system can accept all major forms of payment, returns, and gift cards. Processing without mishaps lets you focus on the customer instead of the machine in front of you. KORONA POS offers the fastest and most reliable point of sale on the market. Our software can even process transactions in the event of an internet outage, queuing up payments to be executed once back online.
How to Choose a POS System: Is it Time for a New Point of Sale?
If any of these issues struck a chord with you, it's worth considering a new point of sale system. With easy installation, step-by-step setup, and complete training, we will have you up and running with our industry-leading POS system. Our prices are extremely competitive, with no hidden charges or crazy start-up fees. Give us a call today to find out more about KORONA POS and schedule a demo. We're always happy to chat about why KORONA is the best retail POS on the market.
Get Started with KORONA POS today!
Tell us a little bit about your business and explore all features that KORONA POS has to offer. And there's no commitment or credit card required.
FAQs: How To Choose A POS System
1. What is the purpose of POS in small business?
The primary purpose of a POS (point of sale) in small business is to facilitate transactions. Nonetheless, POS software now performs an array of tasks and functions for small business owners. These include inventory management, sales reports, employee tracking, software integrations, and more.
2. What makes a good POS system?
A good POS system must be fast, reliable, and accurate. In addition, it should provide businesses with actionable insights about product performance, as well as inventory analysis. Really, a good POS system will help retail companies optimize every aspect of their business operations.
3. How much are POS systems?
POS systems range in price depending on what type of hardware and software you are interested in acquitting. Modern POS systems are typically purchased through a monthly software as a subscription service (SaaS). These subscriptions range from around $50 to upwards of $300 plus dollars per month.